Ferrari admits it must still make "another step" as a team to fight for Formula 1 titles after a disastrous double-DNF in the Azerbaijan Grand Prix cost Charles Leclerc another victory.
Leclerc and team-mate Carlos Sainz retired from the Baku race with two unrelated issues, marking the third consecutive grand prix weekend in which Ferrari-powered cars have suffered major problems.
Ferrari's woe also handed Red Bull another 1-2 finish, giving both the team and its driver Max Verstappen significant championship leads.
Worst of all for Leclerc and Ferrari is there seems to be no immediate reason, or fix, for this sudden run of failures.
"I'm not surprised, but certainly concerned and disappointed because those are things that we need to try to fix and we haven't yet," said team boss Mattia Binotto of the reliability issues that are tallying up with the heavily revised 2022 power unit.
"I cannot blame the team because I know how much work they have been putting in to address the performance deficit from the past.
"It's a long journey. There is still another step which is required right now. The job is not finished, but we will do it.
"I prefer to have good performance and try to fix reliability."
That is a valid attitude to take given F1's engine homologation rules means fixing reliability is possible whereas adding performance isn't once the specification is locked – and apart from the MGU-K, control electronics and energy store, the specification of the rest is indeed locked.
However, the Azerbaijan Grand Prix was the first time since 2009 that Ferrari has suffered a double DNF because of failures linked to reliability. So this is a serious problem to face.
Sainz and Leclerc were hit by different problems. A hydraulics issue ended Sainz's race on lap nine while Leclerc's was a very obvious and dramatic smoky power unit failure while leading the race, at the end of his 21st lap.
Though Baku was a particularly catastrophic example of Ferrari's unreliability, it was only a continuation of a worrying recent trend with no obvious sign of a solution.
Multiple failures have now been suffered across all three Ferrari-powered teams in quick succession. Leclerc retired from the lead of the Spanish Grand Prix, with an undisclosed failure that destroyed the turbocharger and MGU-H, while customer teams Haas and Alfa Romeo had three MGU-K failures between them over the Monaco Grand Prix weekend.
Now there's been another dramatic failure for the works team, a different hydraulics issue, and another power unit issue at Haas (Zhou Guanyu's cooling issue in Baku came from the Alfa Romeo team's side).
It is since Miami that Ferrari and its customer teams have suddenly encountered so many problems. Earlier in the Azerbaijan weekend, Binotto said Ferrari's priority was to protect the reliability for the next few races while the problem was addressed in the "medium/long-term".
As it turns out, that could not be guaranteed for Azerbaijan. And Binotto said after the race that he cannot yet say whether the inherent vulnerability is within the V6 engine or the energy recovery system.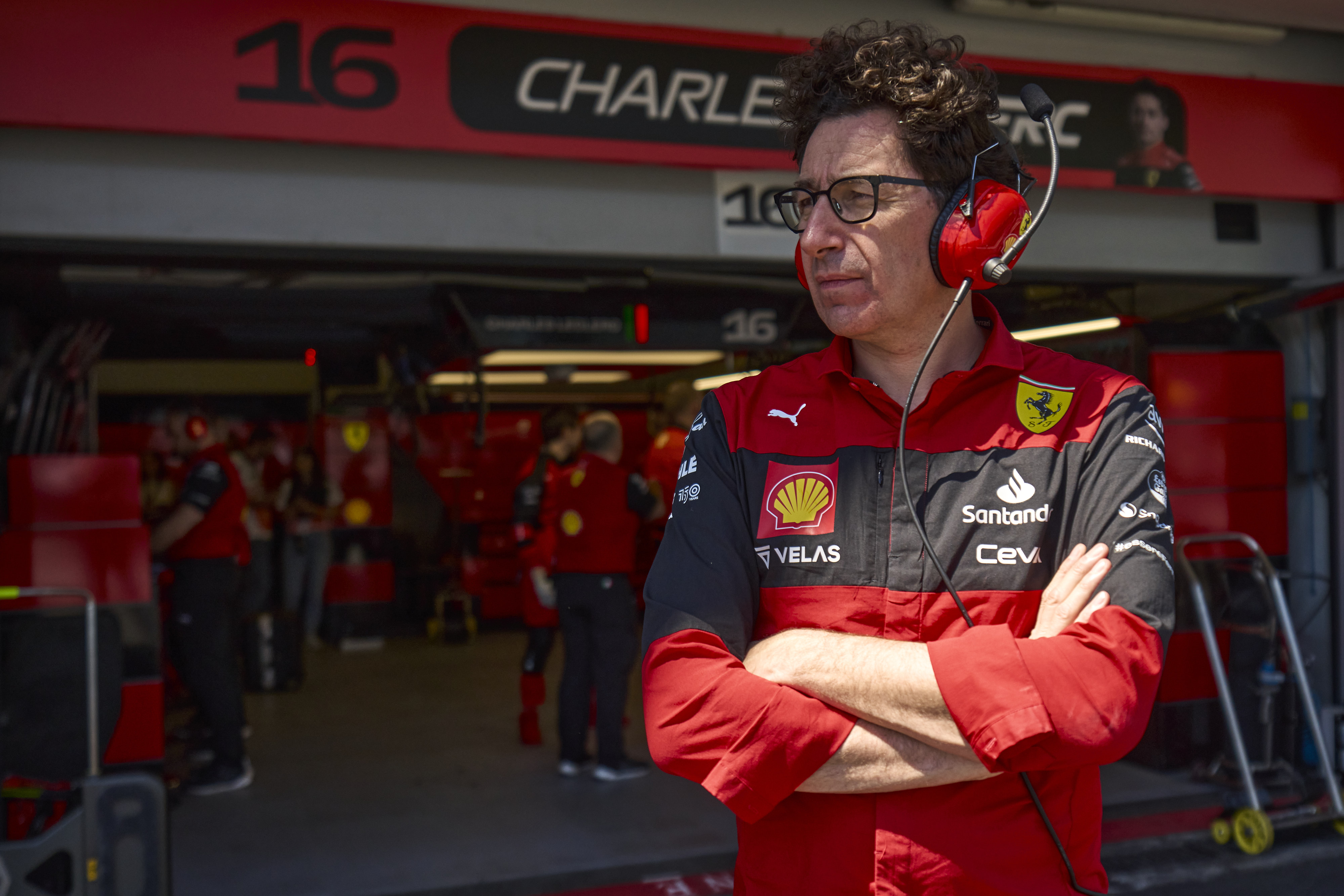 "It is a concern, even more so because I do not have the answer I would like to have right now, about what the problem was," he said.
Leclerc was already effectively guaranteed a grid penalty later this season after needing a new MGU-H and turbo following his Spain failure.
Ferrari does not yet know which new components he will require after this setback but plans to come up with a new power unit strategy in the coming days.
If a short-term fix is not possible for the specific problem that has afflicted Leclerc in Azerbaijan, then reduced engine mileage or using a lower engine mode may be necessary in the interim.
"I don't know what will be the strategy we will need to adapt to," said Binotto.
"If it's simply shorter mileage or different type of usage, or a quick fix because what has happened needs only a quick fix solution.
"It's something we will understand in the next days, and we will have a clearer answer by the time we are in Canada."
Having been 34 points clear of the field and 46 ahead of main title rival Max Verstappen after the third race of the season in Australia, Leclerc now has a 34-point deficit to Verstappen.
And he's now behind the other Red Bull of Sergio Perez, too. Meanwhile Ferrari is a whopping 80 points behind Red Bull in the constructors' championship.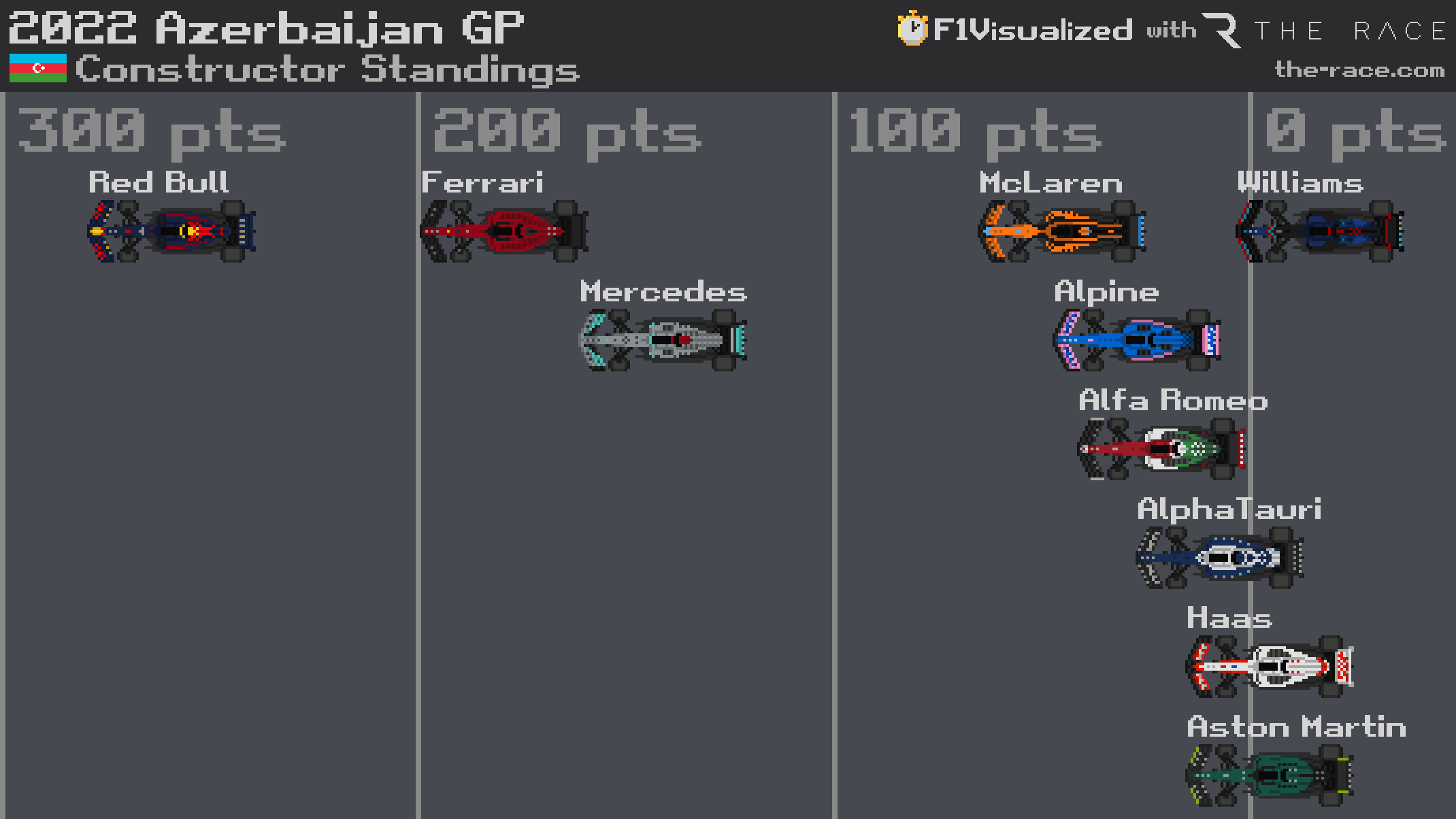 In these last three races, Ferrari's upgraded car has been the fastest in qualifying and quick enough to either win races or at least challenge for victory. And Leclerc has nothing to show for that except more pole positions.
Binotto's admission that there is still "another step" required from Ferrari to get to the level it needs to be at as a team also does not stop at reliability.
"To get to the top there is still a gap, I think we proved we had some problems in the last race, and we are simply focused on trying to improve ourselves," he said.
"It is only at the end of the season we will do the sum and see where we are.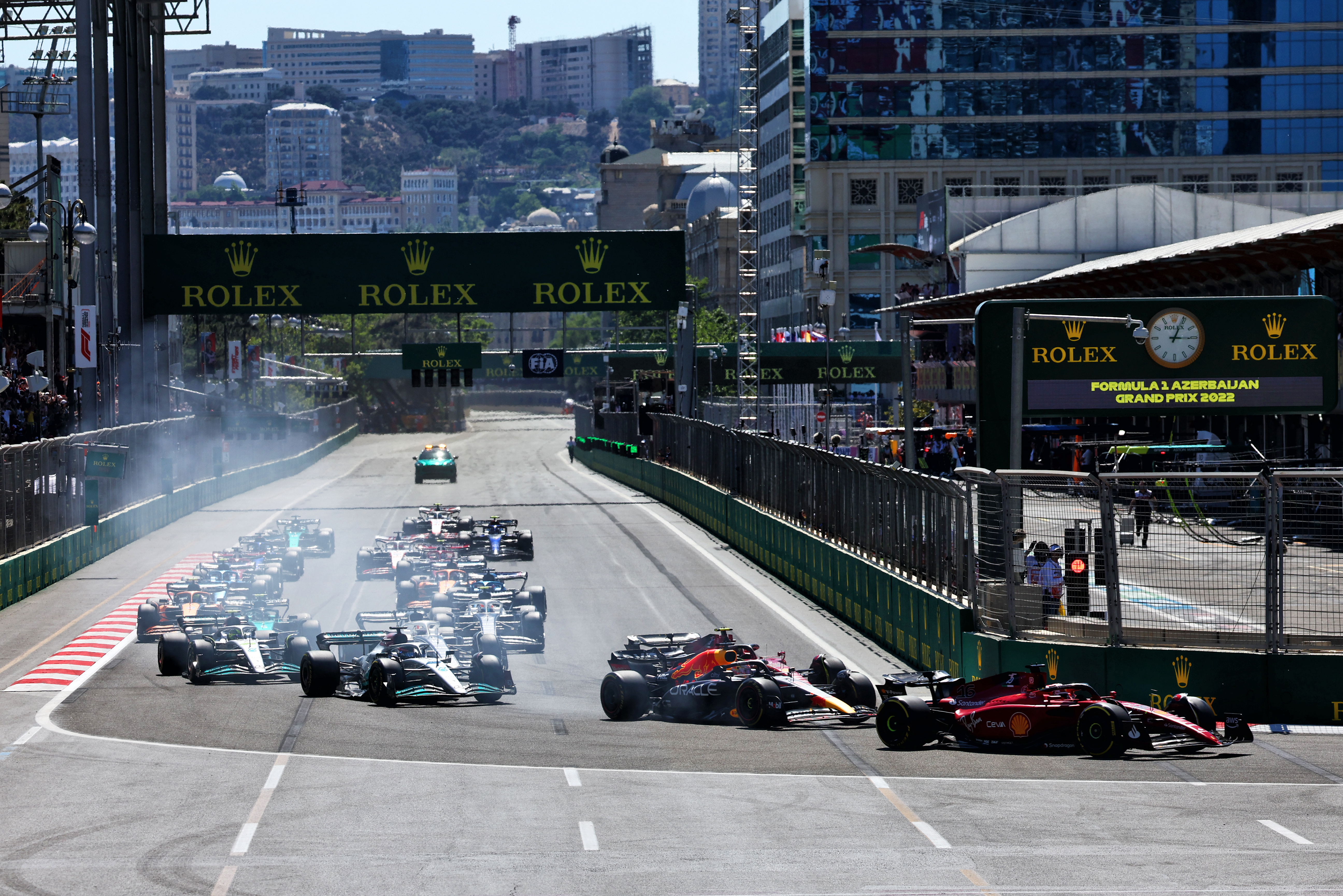 "My only concern is what are we lacking and we have reliability issues, we had the start of Charles which was not perfect, we had an issue in the pitstop, we had issues at the last event.
"So, there is still much to progress, without looking at the others. That is not what we are caring about, it is focusing on ourselves and that's it."
There is at least an immediate chance for Ferrari to up its game and make amends, as the Canadian Grand Prix taking place just one week after Azerbaijan.
Binotto denies the next race is a must-win. Given Ferrari's current form, it's at least a must-finish.