Ferrari has reiterated the "big question marks" it believes exist over Formula 1's budget cap and whether the FIA is capable of policing it robustly.
F1's first-ever financial regulations were introduced last season, imposing a $145million base spending limit on all 10 teams that effectively covers all aspects related to car development and running costs.
The budget cap's baseline figure was reduced by $5m for this season alongside brand new technical regulations, which means teams are trying to develop all-new cars within a fixed limit.
Teams have gone about this in different ways. Ferrari has been notably frugal with developments, restricting its upgrades to major packages, whereas the likes of Mercedes and Red Bull have regularly brought smaller upgrades.
There is speculation in the paddock that Red Bull is currently readying a major development, though, in the form of a new, lighter chassis that could be introduced from the Singapore Grand Prix at the start of October.
Ferrari boss Mattia Binotto was adamant his own organisation would not be able to do this within the budget cap and while he did not want to comment specifically on the rumours about Red Bull, Binotto did revive a concern raised earlier in the year about how well the financial rules can be policed.
"I cannot know what they are doing, if they've got a lighter chassis or not," said Binotto.
"But generally speaking the budget cap is always a concern – I think we already mentioned it through the season.
"Now we've got the technical, sporting and financial regulations, which can make a difference between teams in the way that they are interpreting and executing it.
"We know that we need to have a very strong FIA to make sure that they are properly focusing. Otherwise, the regulation itself will not be fair and equitable.
"I cannot judge on the Red Bull but as Ferrari, we will never be capable of introducing a lightweight chassis or a different chassis through the season simply for budget cap.
"And I would be very surprised if there's a team capable of doing that.
"If they are, again, it's back to the regulation itself. Is it fair enough? Is it equitable enough? Is the policing sufficient?
"That's the big question marks.
"It's a very green regulation at the moment, the number of people in the FIA monitoring it is very little, so it has to improve for the future.
"Because it would be bad if a championship somehow is dictated by the financial regulations and not the technical or sporting [rules]."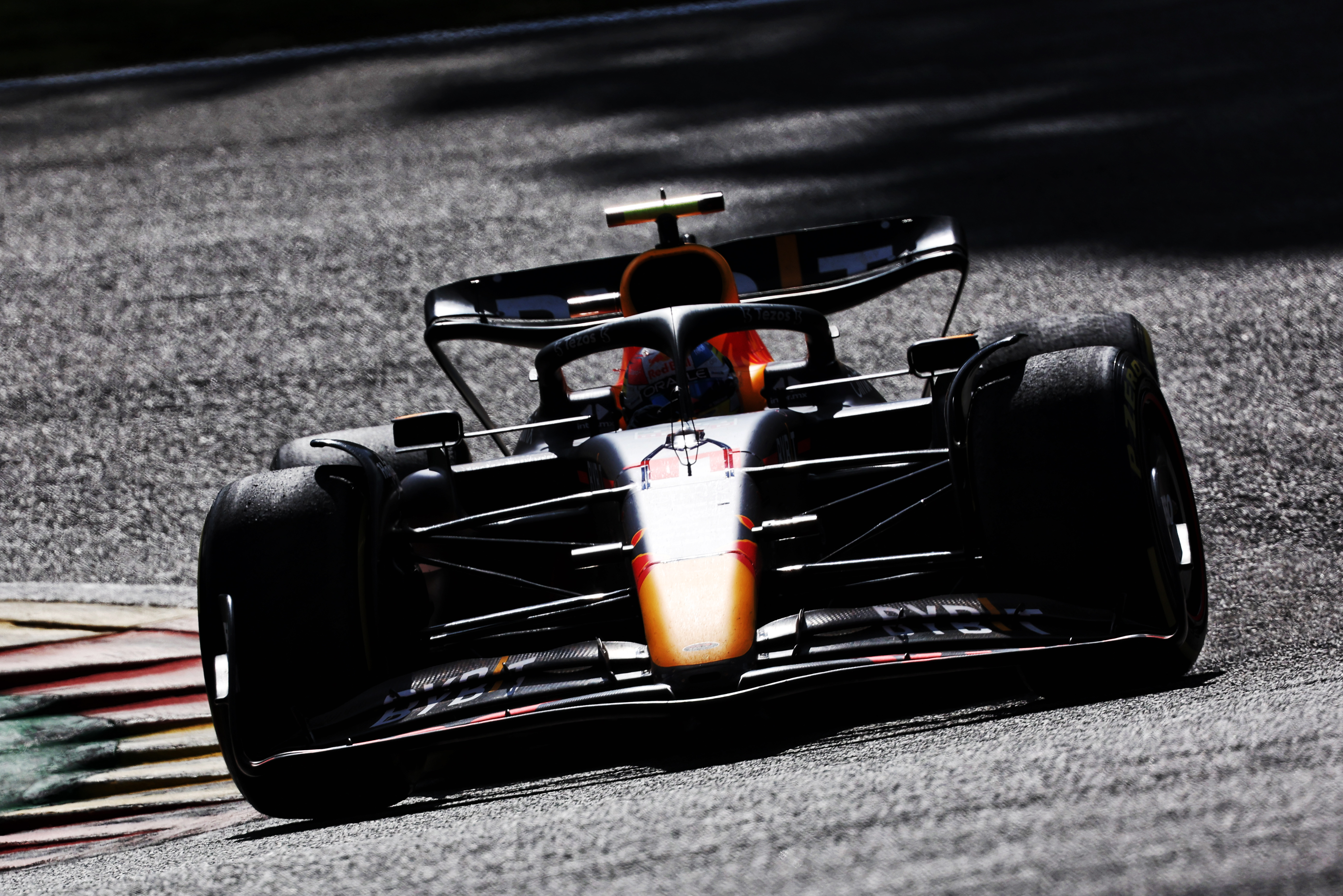 Red Bull team boss Christian Horner only said at Spa there was no lighter chassis last weekend and that "these chassis will run for the next few races".
Reducing the weight of the RB18 has been one of Red Bull's key focuses this year as it has been several kilograms overweight since the start of the season.
Red Bull continues to develop its RB18 in other areas too and at Spa it did have mildly reprofiled sidepods and a reprofiled rear suspension shroud.
These have given Red Bull minor cooling and aerodynamic gains but were not anywhere near enough to explain a performance like the team had at Spa, where Max Verstappen was dominant.
But it continued the theme of a high rate of upgrades and if this carries on then it is likely more questions about how it is managing this within the cost cap will follow.
There has been no explicit accusation of any wrongdoing at Red Bull and it is possible that it, like Mercedes or even Alpine, another team with a consistent flow of developments this season, simply has more efficient processes.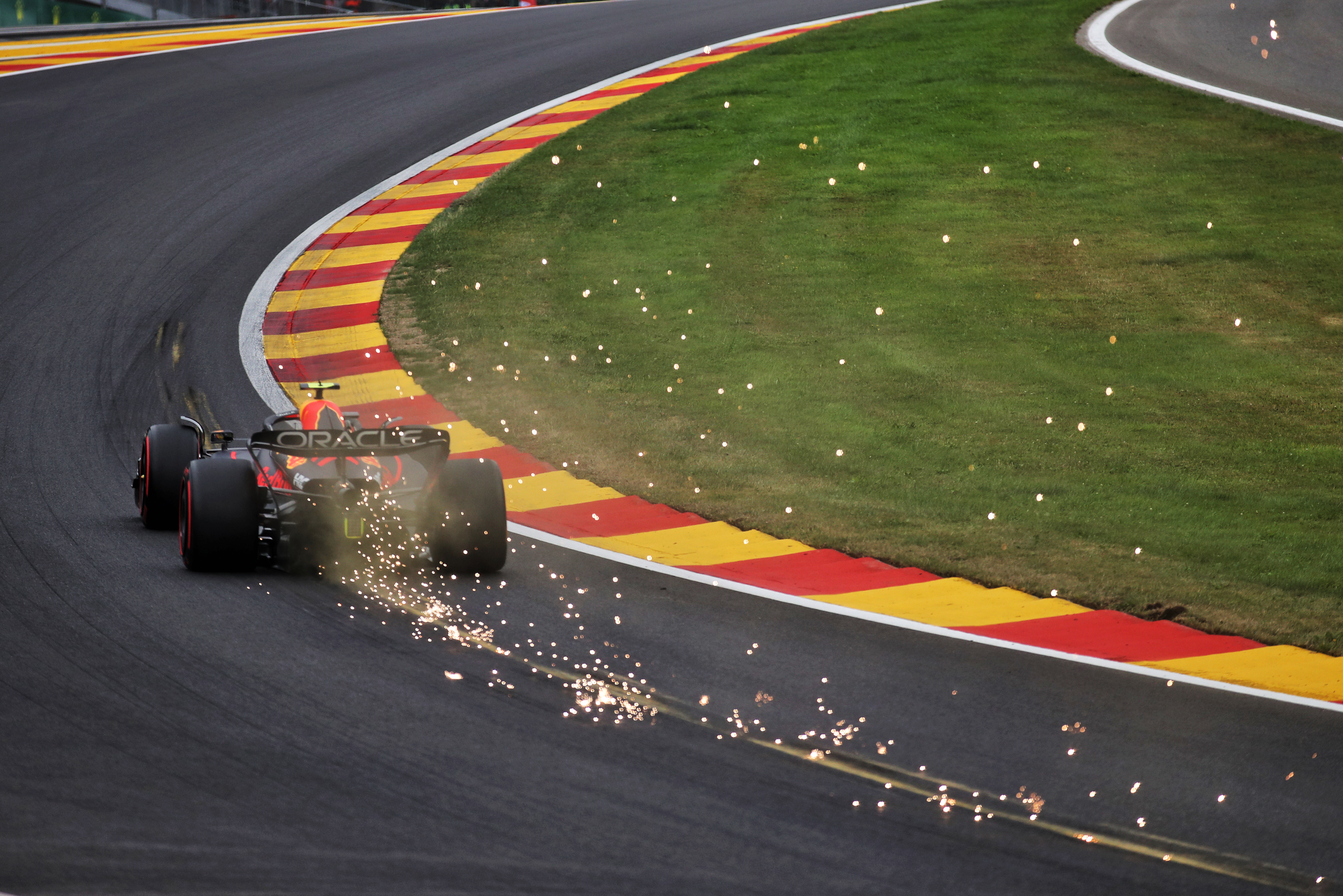 Those teams may also have created more room in their budgets for upgrades – whereas Ferrari may have been too conservative – or had development ideas unlocked by the extra allowance that was recently granted to teams to combat inflation.
Mercedes team boss Toto Wolff has at least echoed Binotto's claim that a new chassis in-season would not be possible for his team.
"We wouldn't be able to introduce a chassis at that stage of the season," said Wolff.
"We are massively overweight, which we haven't been able to dial out because we are trying parts on the car in order to solve our various issues.
"So, we can't afford that, full stop. What was aimed by introducing the cost cap absolutely hit the target. It is what they wanted to achieve.
"The big teams can't just throw money at it."