Ferrari believes it needs "four or five races" to assess whether it is a 2022 title contender after claiming a one-two finish in Formula 1's dramatic season-opening Bahrain Grand Prix.
Charles Leclerc won after defeating Max Verstappen in a wheel-to-wheel scrap mid-race, then Carlos Sainz grabbed second late on when Verstappen's Red Bull slowed to a halt.
It is the first time Ferrari has led both championships since mid-2018, and the first time in Leclerc's career he has topped the drivers' standings, as the Italian team bids to end a 13-season title drought.
However, it believes Red Bull is still the favourite, and wants to wait a few grands prix before deciding whether it has a package capable of fighting for both titles.
"I think that the others are very, very strong," said Ferrari team principal Mattia Binotto when asked by The Race if he felt Ferrari's team and drivers are ready to mount a championship challenge.
"They have proved to be very strong yesterday in qualifying. It was really a matter of details.
"I think today it could have been so good, but maybe they had some reliability issues or something that is not perfect on their car for what we may understand from the radio communications. And they would have been very fast otherwise.
"And if I look at the first stint of Max, on used tyres, he was keeping the pace of Charles.
"So I think we should not forget this was one of the world champions. They are still the favourites.
"What we can try to do is to do our best. Jeddah in a week's time can be a completely different picture and I think we need to wait at least four or five races before to assess.
"To answer your question, I would wait four or five races."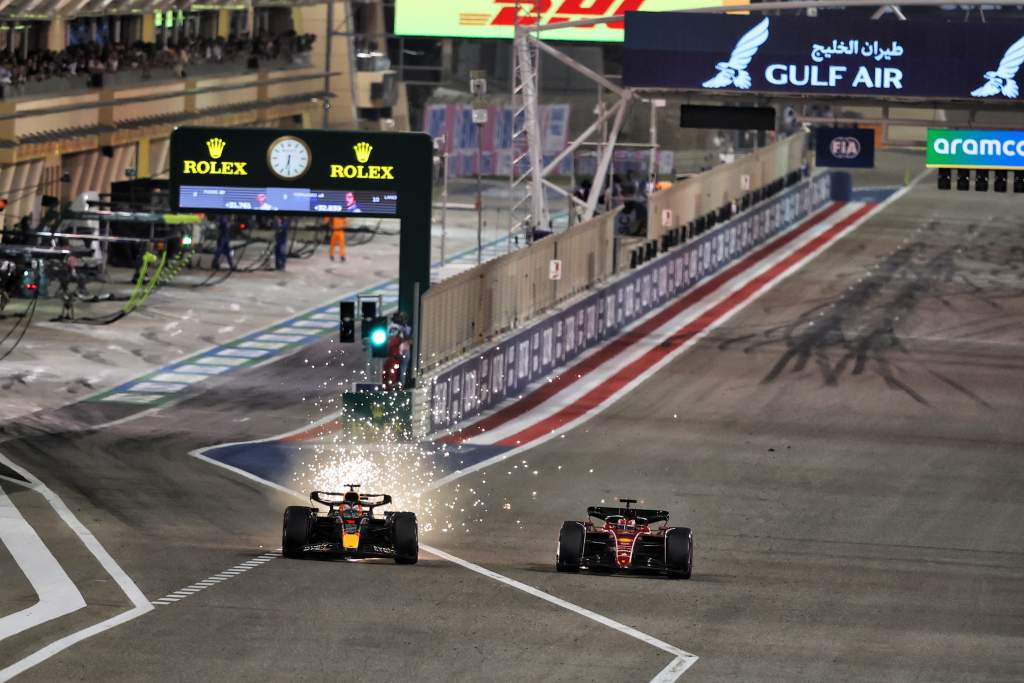 Leclerc won the race from pole position and edged clear of Verstappen in the first stint, but the world champion twice got close using an undercut.
The first attempt set up a fierce fight between the two in which they exchanged places three times before Leclerc re-established his advantage.
Ferrari opted not to respond to a third pitstop from Red Bull because it was confident Leclerc had the race under control.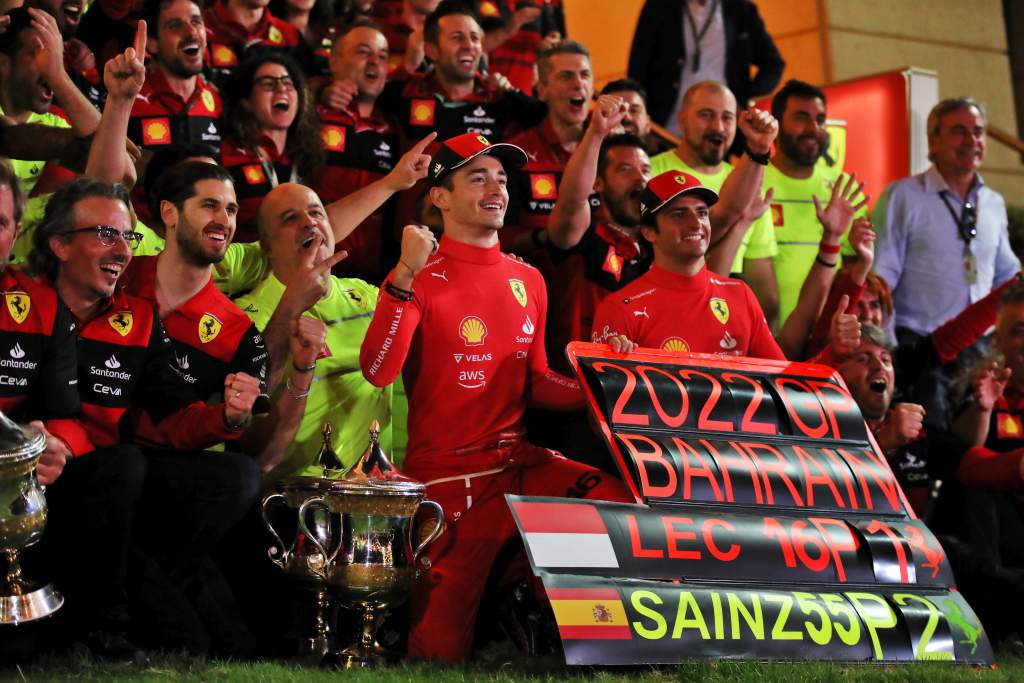 That ended up irrelevant because of the late safety car caused by Pierre Gasly's stopped AlphaTauri, which gave Leclerc a free pitstop.
But it was a sign of the command Ferrari ultimately had on this race once track position was secure.
"We didn't cover because we saw that we had enough margin to consolidate the position," said Binotto.
"He was managing the tyres well, the medium was working well. And we saw that an extra pitstop would have been an extra risk.
"Certainly we will discuss with the team whether that was the right decision or not. But we were comfortably ahead and that's why we decided to stay out."