Formula 1 has raised reports of female fans suffering sexual harassment with the Austrian Grand Prix promoter and security at the event.
As the weekend has progressed at the Red Bull Ring, some fans have shared experiences of targeted harassment.
Female fans have reported being subjected to unsolicited physical advances, having their photographs taken without consent, and suffering verbal harassment as well.
"We have been made aware of reports that some fans have been subject to completely unacceptable comments by others at the event," an F1 spokesperson told The Race.
"We have raised this with the promoter and security and will be speaking to those who have reported these incidents and are taking this very seriously.
"This kind of behaviour is unacceptable and will not be tolerated and all fans should be treated with respect."
Fans who have incidents to report can raise it on the ground with security but also contact F1 directly, including on social media.
The FIA said: "We fully support Formula 1's message and believe that Formula 1 events should be a safe and accepting environment for everyone."
Fan behaviour has already come under scrutiny this weekend and at the British Grand Prix for different reasons.
At Silverstone, local fans were criticised for booing Max Verstappen – the fierce title rival of home hero Lewis Hamilton – and this weekend Verstappen's legion of fans jeered Hamilton for crashing out in qualifying.
The Race Says
Scott Mitchell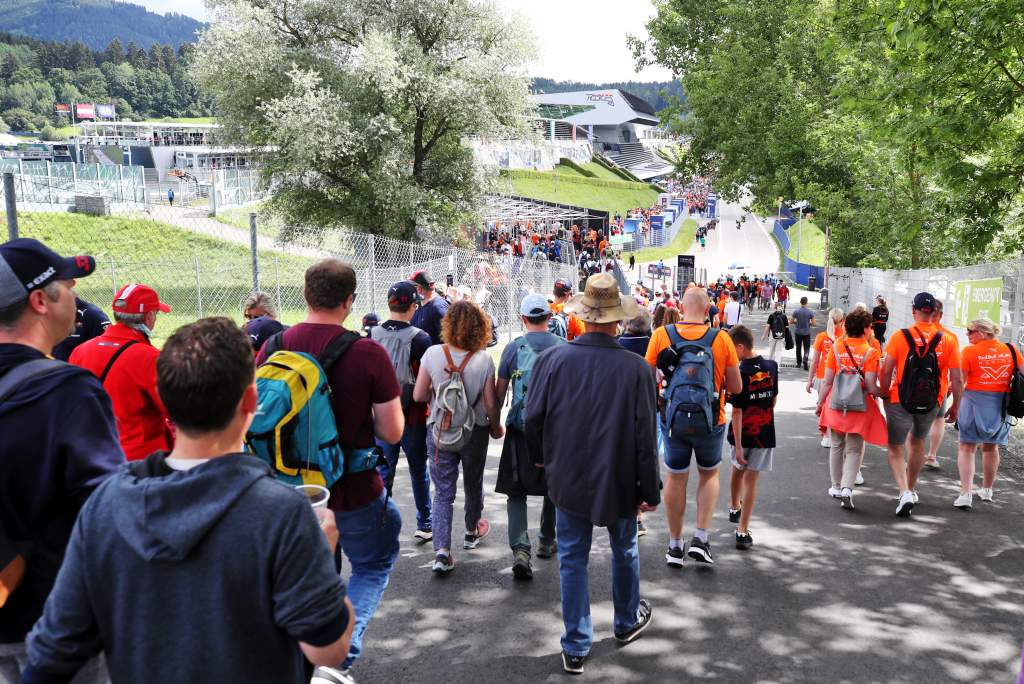 The F1 world has a sexism problem. It is one of F1's many conscious and unconscious biases, so can manifest itself in several ways. Too often, this is just dismissed as 'banter'.
The fact is that F1 – like the wider motorsport world, sport in general, and large sections of society – is a male-dominated environment. And whether those of us who like to think we're very welcoming and inclusive want to admit it or not, that environment can be extremely hostile towards female participants. Even if it's not intentional.
So while it's sad to read that some fans who have suffered targeted harassment here are being put off ever returning, it's hardly surprising. Why subject yourself to this just for the crime of… not being male?
F1 is actively trying to be more open, and does seem to be attracting more female fans through Drive to Survive. There's a huge emphasis on needing to ensure it's actually a safe space for women – and the awful stories emerging from the Austrian GP weekend are the complete opposite of that.