Formula 1 owner Liberty Media should reduce its share of revenues if the grid grows beyond 10 teams to protect existing entries, reckons Red Bull boss Christian Horner.
There are several major entities interested in entering F1 in some capacity in the next few years including Porsche, Audi and the Andretti organisation.
However, F1 has set itself up as a closed shop to boost the so-called franchise value of the existing 10 teams, so all interested parties have been encouraged to partner or buy into a team already on the grid.
The FIA even said in February, following Andretti's public expression of interest in a 2024 entry, that it was not in a position to consider a new entry.
Andretti is determined to proceed with its project though, and this weekend Liberty Media president Greg Maffei appeared to open the door to growing beyond 10 teams.
"Naturally, for the current signatories to the Concorde Agreement, it makes total logical sense to say that the 10 teams or 10 franchises have an intrinsic value and you dilute that by increasing the number," said Horner when asked by The Race.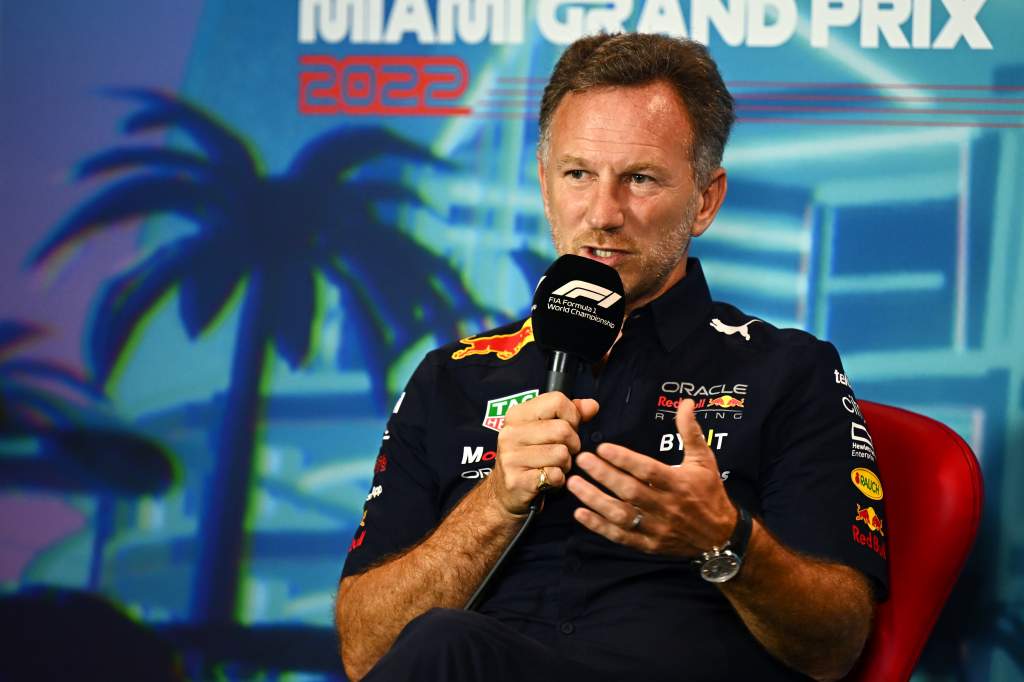 "Theoretically, it should be a Liberty issue to address if they want new teams to come in. And to expand the number beyond 10, then fiscally it's always going to come down to a question of 'how does that affect the distribution of the prize fund?'.
"Money is ultimately going to be a significant factor. I see it as a question really for the promoter that if they want more teams, they're obviously going to have to dilute their share of the fund.
"Because it would be unfair to expect the other teams to pay for the additional new entrants to come in, indirectly.
"That's always going to be the conflict you have.
"I think it's great that there's the interest from both OEMs and a brand and a team like Andretti. It's a great name. Be better if Mario came back driving!
"But I think it's something that really Liberty, it's their business model that they need to work out for the future."
The Concorde Agreement, which sets the commercial terms the teams operate under, has a provision for an anti-dilution fund of $200m – this would be paid by any new entry and spread across the current 10 teams.
It would effectively offer some short-term insurance against the teams having to share the same pot of F1 revenue with an extra entry.
However, as this is short-term protection, F1's stakeholders all seem to agree that any new entry would need to do more than just pay this fee – they would need to make a compelling case they would add further value that boosts revenues long-term.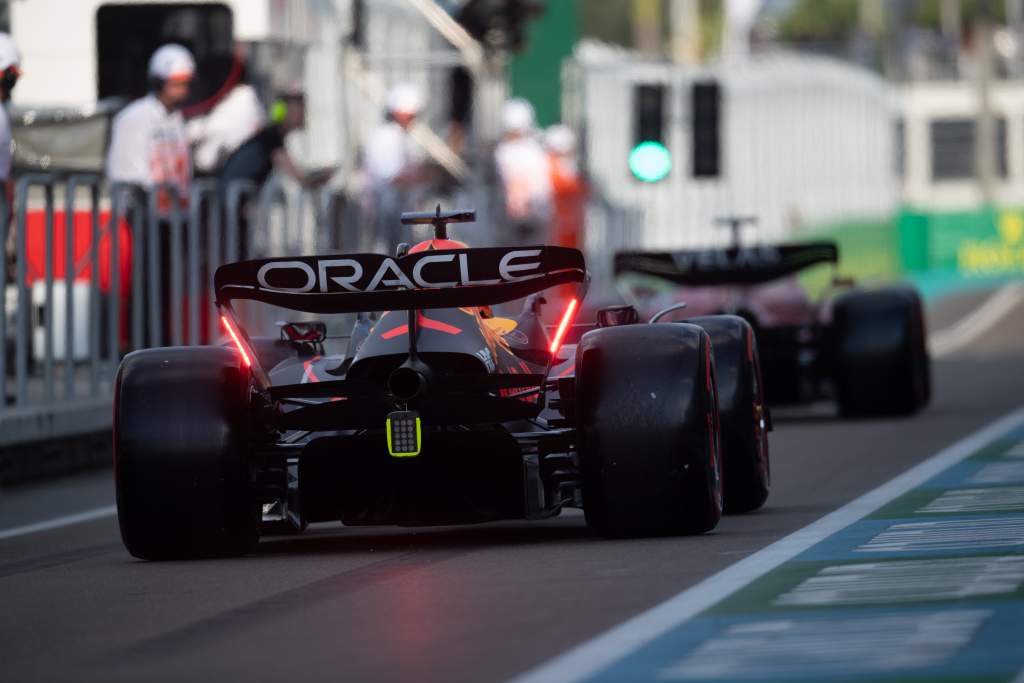 "You've got to look longer term," said Horner when asked if the anti-dilution fee was effectively pointless.
"It's the first time in memory that we've got 10 healthy franchises, 10 healthy teams.
"The last couple of teams would always be fighting to survive, whereas now they're in a position where they can actually plan for the future, they can look forward rather than just being in the present.
"I think that the $200million is a significant amount of money, but in this business when you divide it by the participants, it doesn't go a long way.
"And it's a one shot, it's not $200million every year."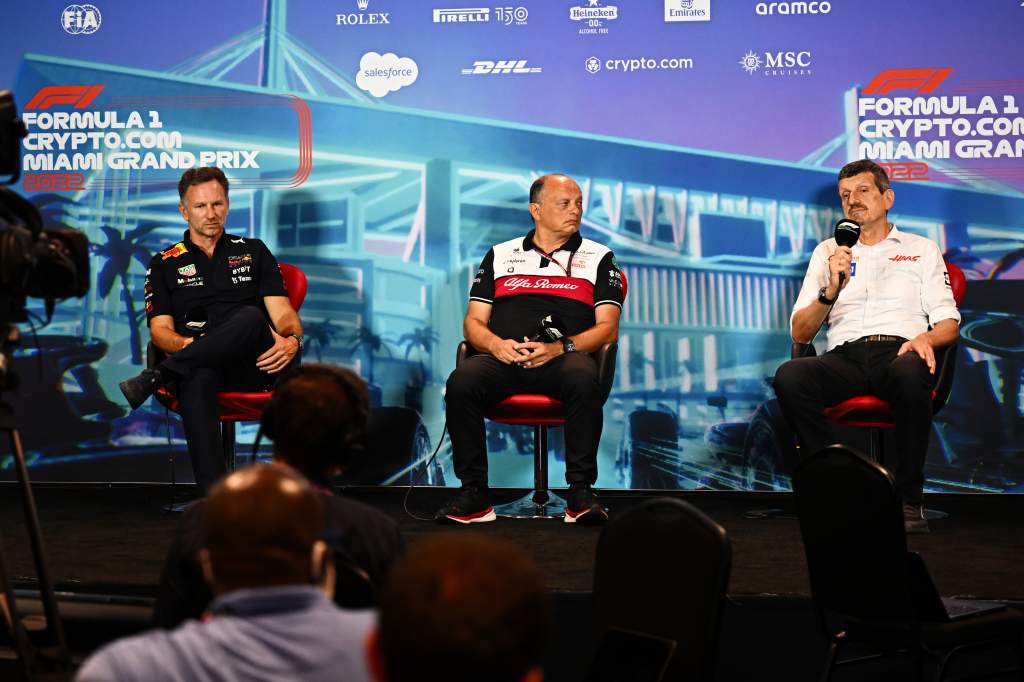 Andretti's efforts to enter a new team come after failing to purchase the Sauber organisation last year.
Sauber, which runs as Alfa Romeo in F1 at present, is now believed to be a target for Audi.
Sauber CEO and Alfa Romeo F1 team boss Frederic Vasseur said: "If we have a new team coming in, with a mega added value for the championship, this could make sense.
"But we don't have to welcome someone new, to put at risk two or three teams on the grid.
"In the Concorde Agreement we are touching these points, and at the end of the day, it would be up to FOM to decide what they want to do.
"I think that we have enough space to find partnerships with the teams existing on the grid, more than to welcome another one."
Haas was the last new team to enter F1, in 2016. It is F1's only American team, and another that Andretti has previously been interested in buying.
Team principal Guenther Steiner said: "We have got at the moment 10 stable teams, which for a long time was not possible in F1. Or was not happening in F1.
"Now, for five years, everything is pretty stable and very good.
"Why would the 10 teams say we dilute our value to bring somebody new in? What's in it for us?
"We have been here a long time. If FOM wants to distribute more money or something that is another discussion.
"But just to have more teams, more doesn't mean being better."