Formula 1 drivers want a specific Saudi Arabian Grand Prix circuit modification after two heavy accidents this weekend apparently caused by cars bottoming out on the same kerb.
Mick Schumacher will miss Sunday's race in Jeddah after a huge crash in qualifying when he lost control on the exit kerb after the Turn 9-10 Esses.
He had to go to hospital for precautionary checks. Earlier in the weekend, Formula 2 racer Cem Bolukbasi was ruled out of the support event after his own heavy crash at the same place.
F1's 2022 generation of cars are run lower and stiffer, similar in set-up to the F2 car.
"With this era of cars, with how you have to run them and how they're designed, some kerbs throughout the year might need to change and I think this kerb is one of them," said McLaren driver Norris on Saturday evening.
"It was already evident from Formula 2 because in Formula 2 you have to run the cars very low as well.
"There were two crashes and Cem was in hospital. With this type of cars, you can't have such an aggressive kerb at such a speed that we're running at.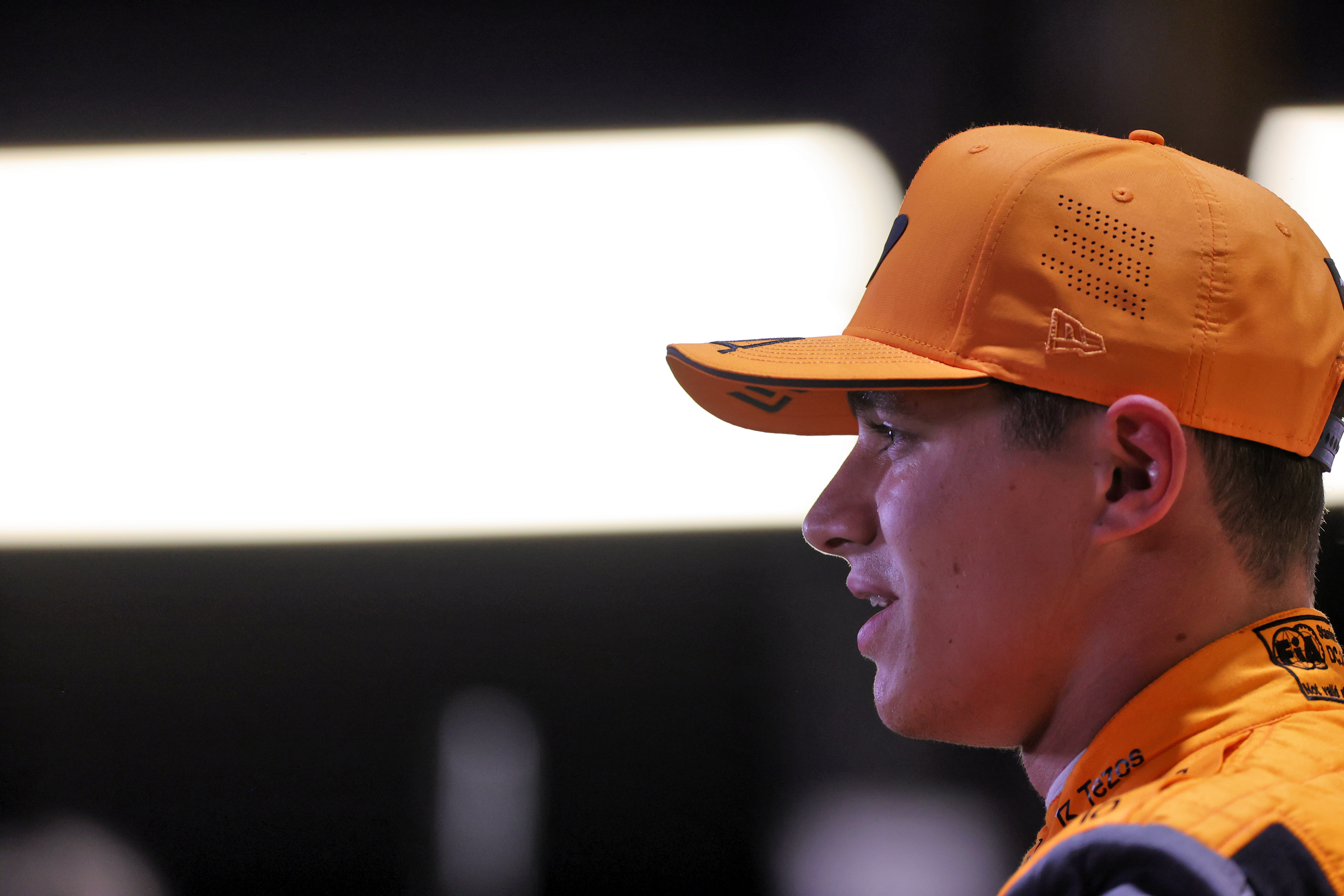 "What makes it worse is how it's angled to come back and then it curves round. You just get it a little bit wrong and then it can be a big incident, like we saw.
"It needs to be edited for tomorrow's race and changed a bit, because I suppose in a race situation if you're following or you just get a bit of understeer because of the dirty air and so on, through no fault of your own you can just get caught out with the car.
"And how it is and the kerb, it can easily end up in a bad place. They may need to change it for tomorrow."
The Race understands there are no changes being made for Sunday's event.
Norris's team-mate Daniel Ricciardo echoed his sentiment, saying the style of kerb is "very unforgiving" and probably a step too far even though he wants tracks to be punishing.
"I'll always go back to [the fact that] it should be difficult and we don't want everything to be easy," he said.
"But that's a bit too far where it's like you drop a wheel and because the car then just kind of skateboards and the way that the wall is, we saw with Mick it was a very, very heavy impact and for sure you can get penalised in other ways.
"I don't know what the data is, but I think the G-force impact must be a very big number, from his accident."
The safety of the Jeddah circuit has been in the spotlight since it joined the calendar last year.
It has been built to be the fastest street track in F1 and is lined with a number of concrete walls, which impair visibility.
The Jeddah circuit is popular with drivers as an individual challenge but there are specific concerns with it and that exit kerb was highlighted by others as well.
"That kerb in that place, maybe you can reconsider that because if you get on top of that kerb you lose control quite easily," said Alfa Romeo's Valtteri Bottas.
"So maybe in that area specifically, that could be a fix.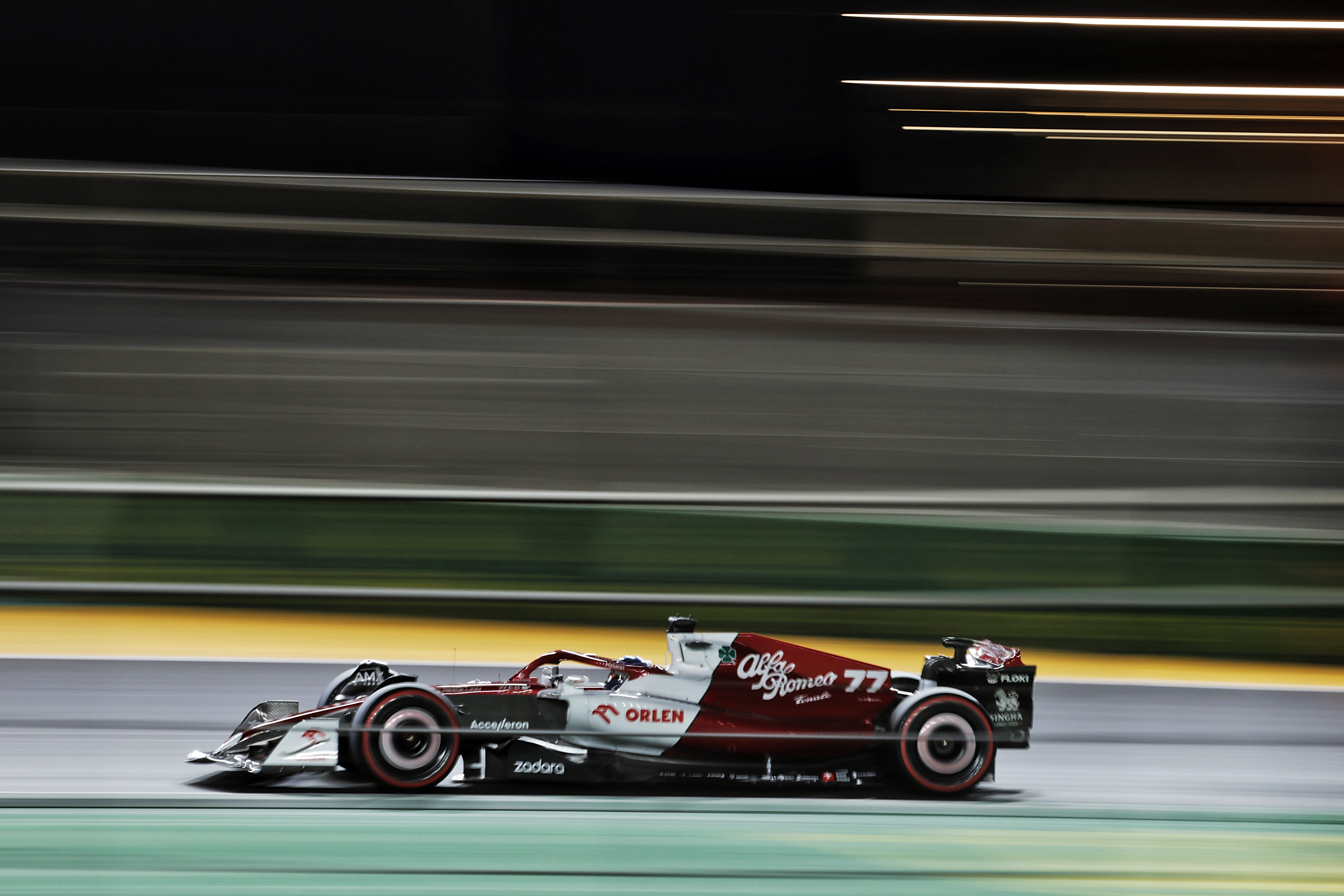 "Through sector one, the blind spots, the visibility is quite poor, so that's still I think a bit of a concern for everyone."
Last year the race was chaotic with two red flags and while changes were promised for the 2022 event, it was already clear earlier this weekend that drivers felt they did not go far enough.
But Grand Prix Drivers Association director George Russell said on Saturday: "The dangers were the lack of visibility last year. They've done their best to improve that.
"It has worked slightly, it hasn't solved all the issues but I think that's just the nature of a street circuit sometimes, and being so fast it is high-risk high-reward.
"The problem is, you sometimes lose the DNA of a street circuit if you go too far.
"There's small things that can be done to improve, but ultimately when you go on these speeds and you just lose it, there is no run-off and you will end up in the wall."