Formula 1 CEO Stefano Domenicali has slammed protesters at the British Grand Prix as "totally stupid" and "ridiculous" while drivers such as Lewis Hamilton and Sebastian Vettel have expressed sympathy with their cause.
Several protesters could be seen lying on the track at the end of the opening lap of the British GP, with climate activist group Just Stop Oil claiming responsibility on social media.
The race was red-flagged for a separate multi-car collision at the first turn, but this meant the protestors could be removed before the race returned to green-flag conditions.
County police had "credible intelligence" that protestors wanted to invade the track prior to the weekend.
During the ensuing red flag, F1 released a statement saying "several people attempted to enter the track" after the start.
"These people were immediately removed and the matter is now being dealt with by the local authorities."
F1 CEO Domenicali didn't mince his words when he spoke to SkySports F1 after the race.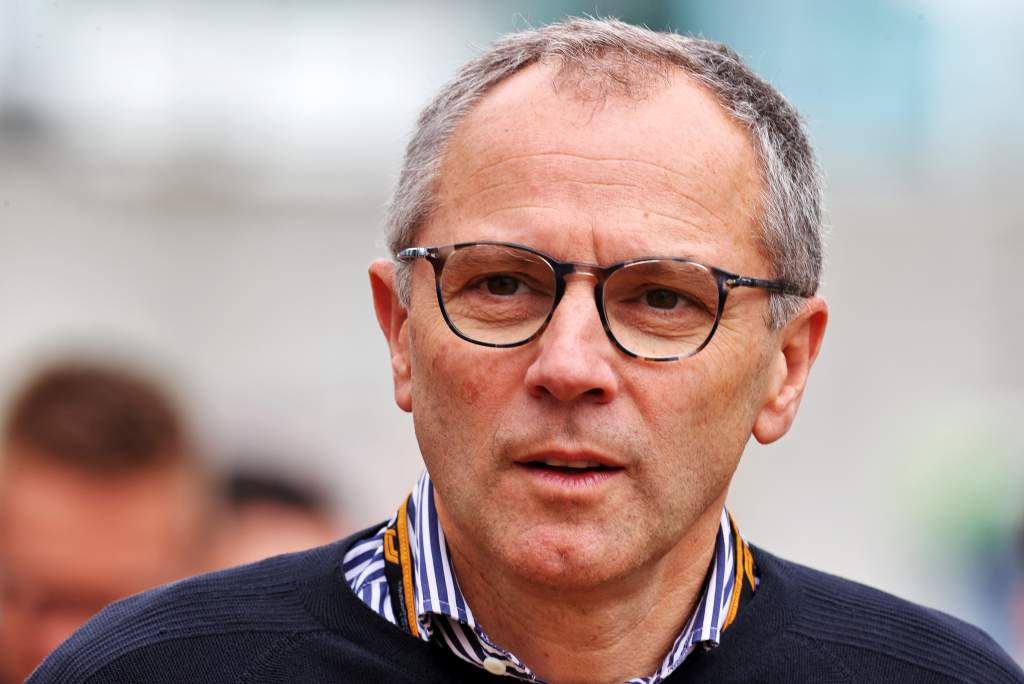 "Totally responsible people that can protest and can say something by voice – but running the risk in a track, jeopardising and having really serious stuff for the drivers and for themselves, it's totally stupid and this is not acceptable," he said.
"You can protest whatever you want, it's freedom to speak – but this is really something that… ridiculous, this is the minimum I can say."
But some drivers were more sympathetic to the protestors given their likely cause – to protest the climate emergency.
"Big up those guys" was Lewis Hamilton's jokey response when told in the press conference of who the protestors were.
He was later asked to clarify his comments and said "I mean I didn't know what the protestors were for, so I just found out and I just said 'big up' the protestors".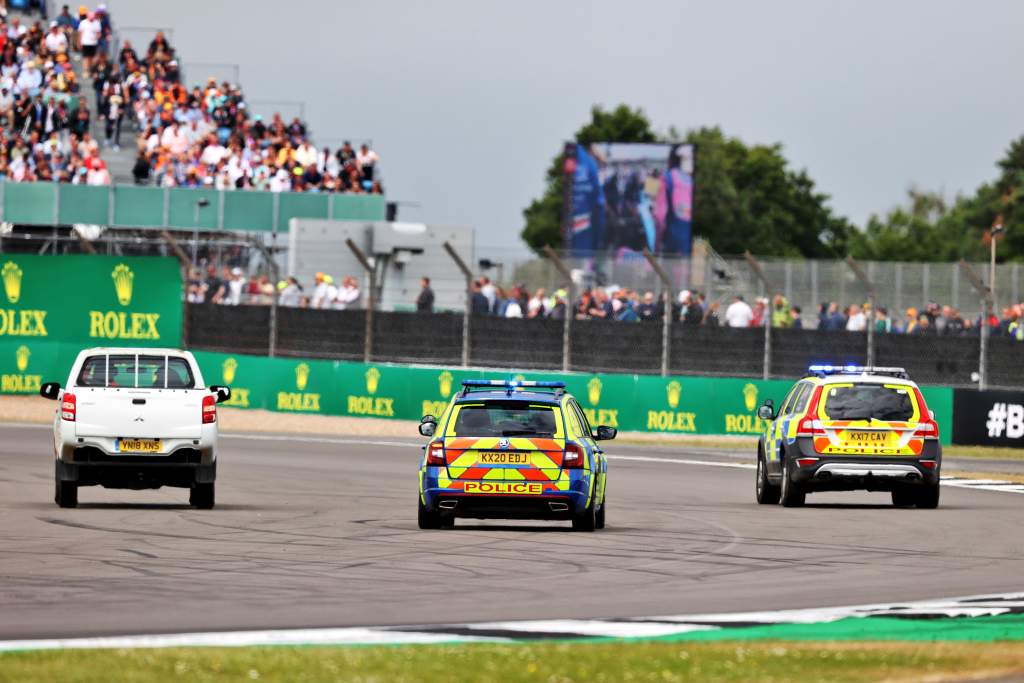 "I love that people are fighting for the planet and we need more people like them."
A subsequent Mercedes statement read: "Lewis was endorsing their right to protest but not the method that they chose, which compromised their safety and that of others."
And Hamilton later posted on Instagram: "As we've seen today, this is a very dangerous sport. I wasn't aware of the protests today, and while I'll always support those standing up for what they believe in, it must be done safely. Please don't jump on to our race circuits to protest, we don't want to put you in harm's way."
Four-time world champion Sebastian Vettel said "everybody is free to have their own view on it" and said he had mixed feelings on the protest.
"I think these people don't act out of frustration, but they are desperate, and I very much sympathise with their fears and their anxieties," he added.
"Which I think everyone who understands the size of the problem that's drifting towards us can understand.
"On the other hand, I see the other side – there's marshals trying to stop people from doing these kind of things, and you're risking people that are involved in the race weekend – drivers, marshals.
"So, there's two sides but yeah… I think the message was very clear and like I said I completely sympathise with their fears and anxieties."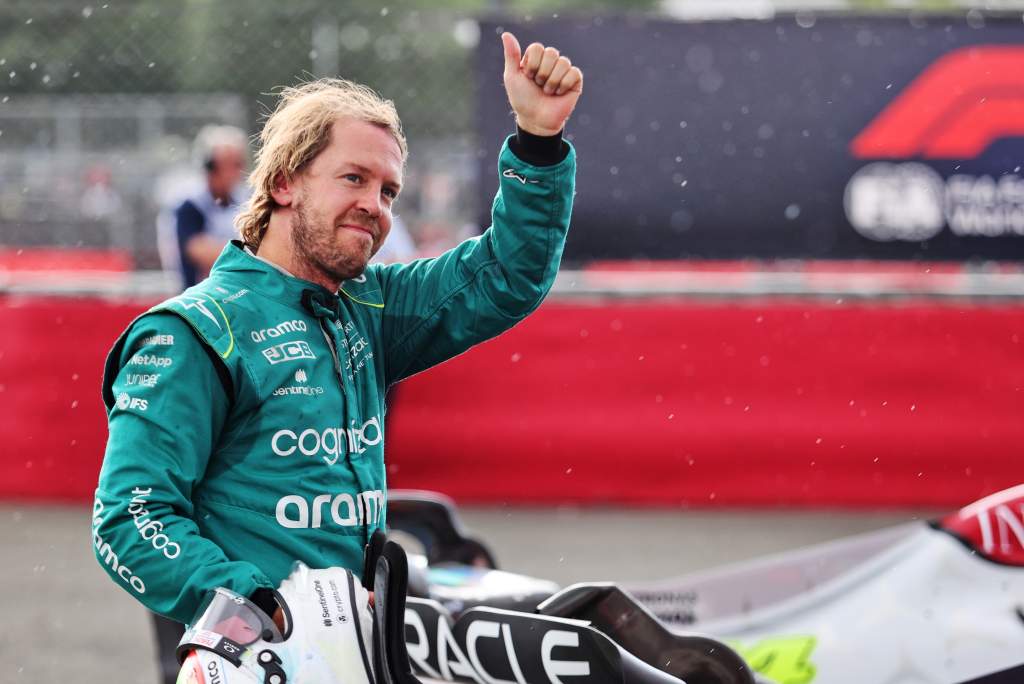 Sergio Perez said F1 needs to "do more" to address climate issues and says it's "great to see people fighting for the cause" but did concede it's better if they don't put themselves and others at risk.
British GP winner Carlos Sainz added: "People are continuing to speak out and do manifestations wherever they want because it's a right.
"I don't believe jumping into a Formula 1 track is the best way to do it, it's putting them at risk and all of other drivers.
"I support the cause. [But they] need to be more careful because you could get killed and generate an accident."