The 2021 Formula 1 season produced so many memorable races and great storylines, with all 20 drivers having their moments along the way.
We've picked out the 20 best race drives for each full-time F1 racer across the 22 grands prix. This is not simply the best overall result, although there are examples of that, but the one in which they best executed the race and got closest to the maximum potential of the car in the circumstances.
Unlike The Race's driver ratings, this focuses solely on the race drive and disregards what happened on Friday and Saturday, save for the impact it had on the context of their race drive.
LEWIS HAMILTON
1st, BRAZILIAN GRAND PRIX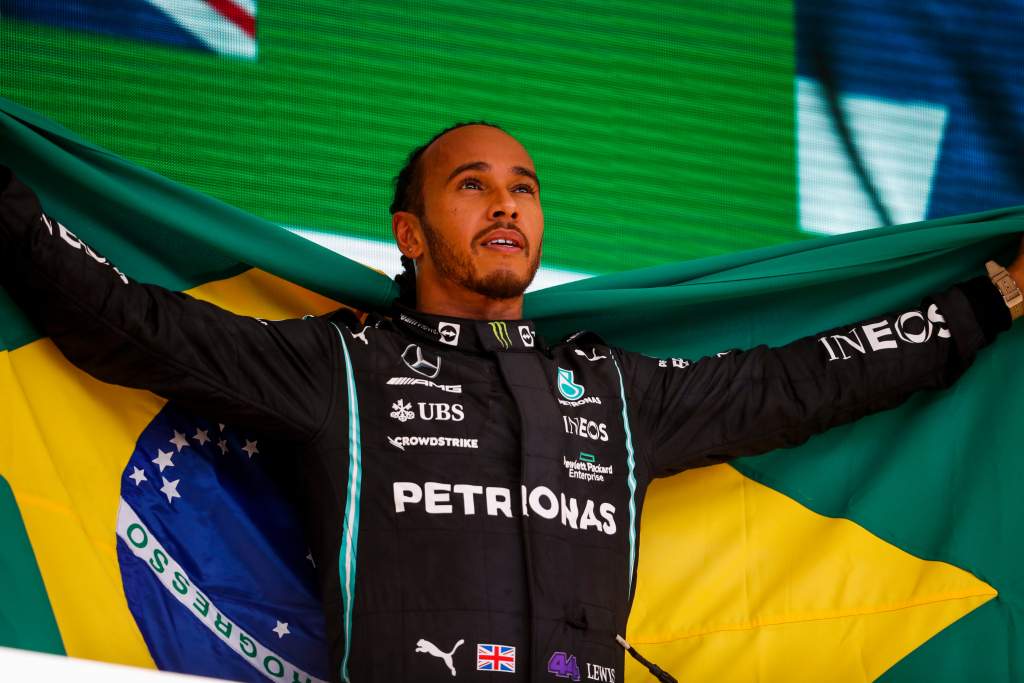 Yes, the Mercedes was the quickest car at Interlagos and yes, Hamilton had the advantage of it being a sprint-race weekend, but to win from what was effectively last in qualifying after his exclusion is unprecedented.
Add to that the five-place grid penalty for the grand prix itself and you have one of the great F1 wins.
It's easy to credit the car, but it required remarkable incisiveness to pull this win off. After all, how many times do we see drivers in quick cars get buried in traffic as they attempt to make up ground?
VALTTERI BOTTAS
3rd, ITALIAN GRAND PRIX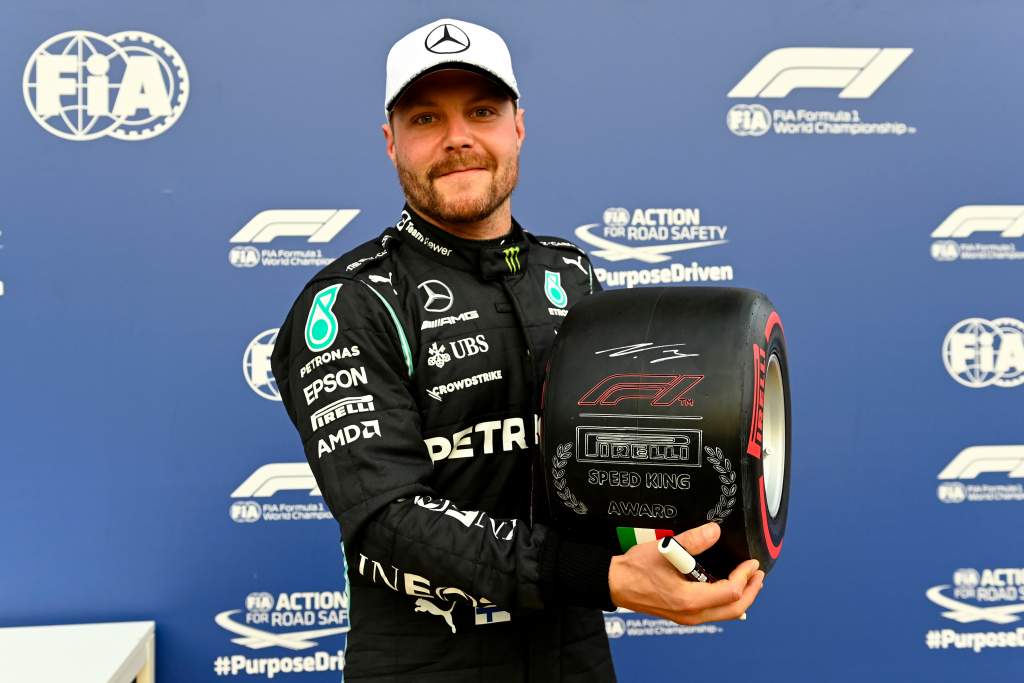 Fastest in qualifying and victory in the sprint race should have set Bottas up for a dominant victory. But instead, a power unit change meant he started 19th, ahead only of pitlane starter Pierre Gasly.
His charge to the podium in the race at a circuit where overtaking isn't as straightforward as many imagine was assisted by the collision between Hamilton and Max Verstappen, but third place was at least some consolation for a weekend where he had the pace to take a superb victory.
SERGIO PEREZ
1st AZERBAIJAN GRAND PRIX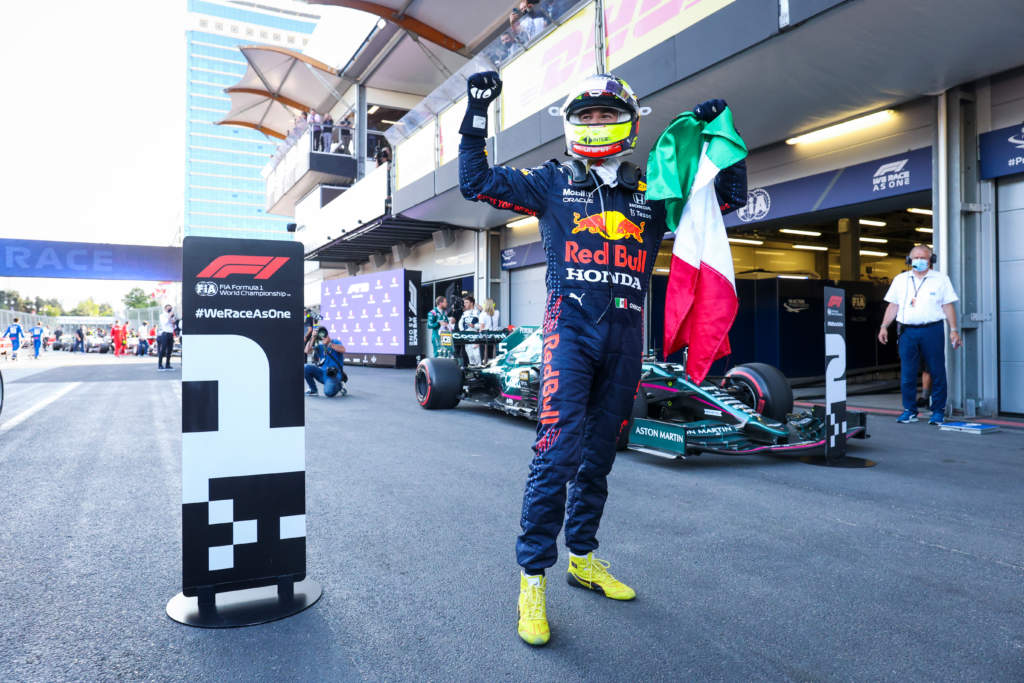 Perez has always excelled on the streets of Baku and this was not only the first time he was able to be right there with Verstappen but probably the most compelling example of it. Just 4.5s behind his team-mate when Verstappen suffered his blowout, Perez was there to pick up the pieces.
But there was more to his drive than that. He had the pace to be on the front row but started sixth thanks to a combination of a lock-up at Turn 4 on his Q3 run and the red flag that ruined the second run. He quickly picked off Carlos Sainz, Pierre Gasly and Charles Leclerc to climb to third, then overcut Hamilton to be in position to inherit victory.
What's more, if he hadn't been there, there's every chance Hamilton wouldn't have had the 'brake magic' fumble that cost him at least second place – and perhaps even victory – at the late standing restart.
MAX VERSTAPPEN
1st, UNITED STATES GRAND PRIX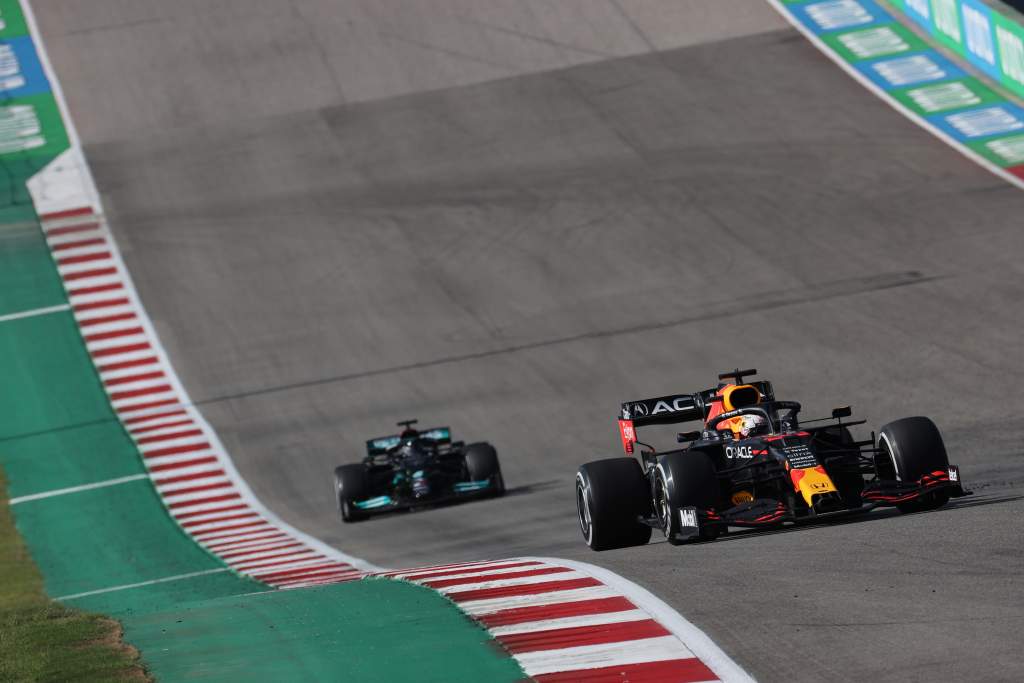 After losing the lead at the start, Verstappen had to win at Austin the hard way. An attacking undercut at the first pitstops, gave him the lead and was followed by a defensive undercut at the second stop that ensured he retained it.
This allowed Hamilton to go eight laps longer before his final stop then close down Verstappen in the final stint. But Verstappen managed both his pace and tyres superbly to keep the Mercedes driver out of DRS range.
CHARLES LECLERC
2nd, BRITISH GRAND PRIX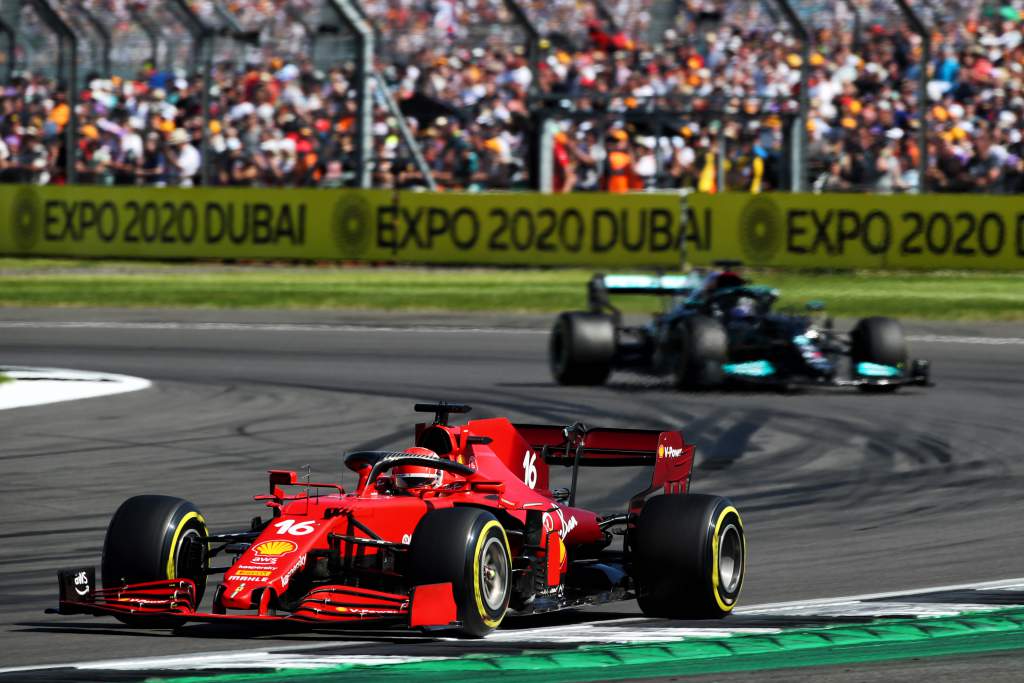 Leclerc slipped past Hamilton after the Mercedes driver clashed with Max Verstappen at Copse on the first lap of the race. He was always unlikely to stay at the front given the pace advantage of the Mercedes in the restarted race, but made Hamilton work hard for it despite some engine glitches.
The attack was always going to come in the second stint after Hamilton had served his 10-second penalty. But Leclerc held on until Hamilton passed him on the inside of Copse with two-and-a-half laps to go, the Monegasque having to settle for second place.
CARLOS SAINZ
8th, TURKISH GRAND PRIX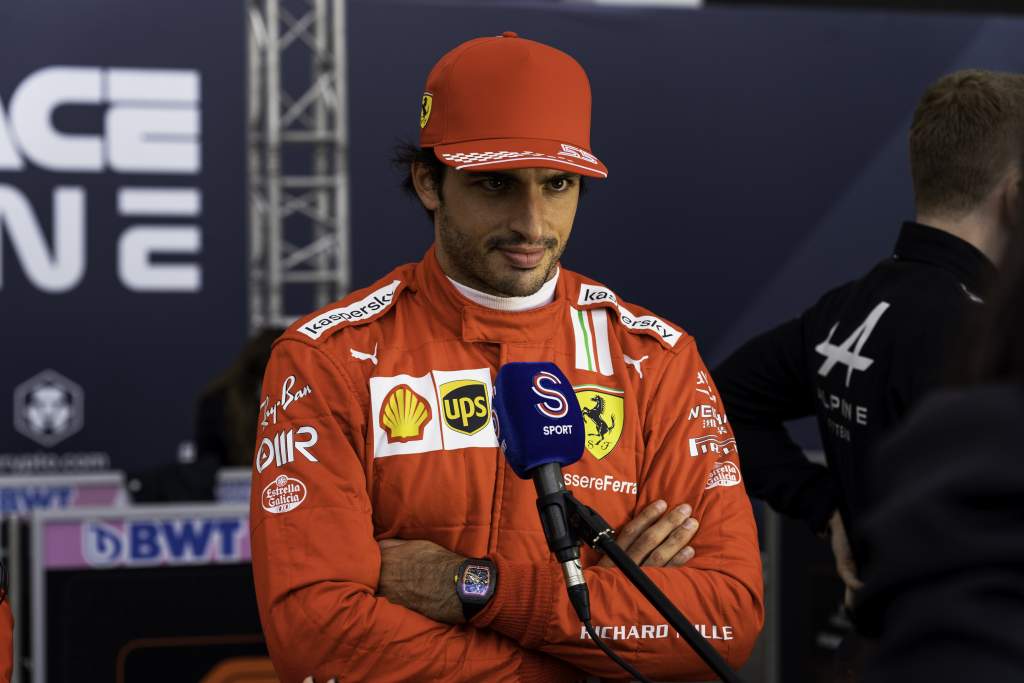 It might seem odd to pick an eighth place as Sainz's best of the year given he had 15 results better than that, but while Abu Dhabi was his best all-round weekend, his drive from the back row at Istanbul Park was superbly-executed.
It took Sainz just 13 laps to get into the points, but a problem in the pitstop cost him 5.5s and left him struggling to get past Esteban Ocon, which meant he eventually ran out of laps to catch seventh-placed Lando Norris.
DANIEL RICCIARDO
1st, ITALIAN GRAND PRIX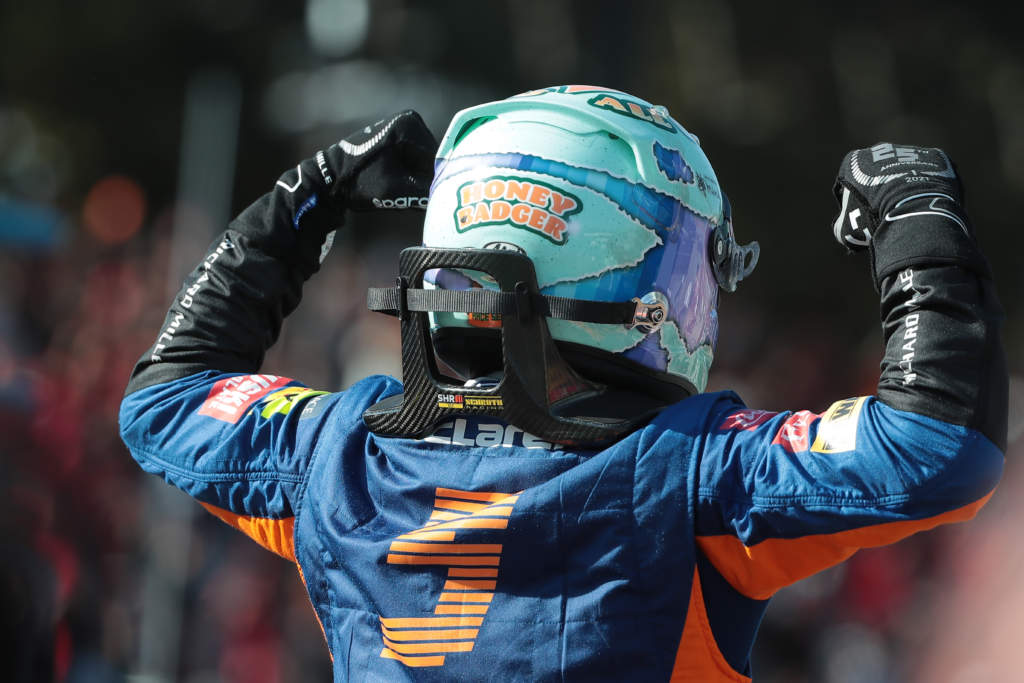 Unsurprisingly, this was Ricciardo's choice for his best drive and it's difficult to argue. Having earned a front-row place (after Bottas's back-of-the-grid penalty) with third in the sprint race, Ricciardo jumped into the lead at the start and didn't put a foot wrong.
While the Hamilton/Verstappen collision eliminated the possibility of a late-race challenge, Ricciardo had put himself in the ideal position with Norris holding station behind him.
LANDO NORRIS
7th, RUSSIAN GRAND PRIX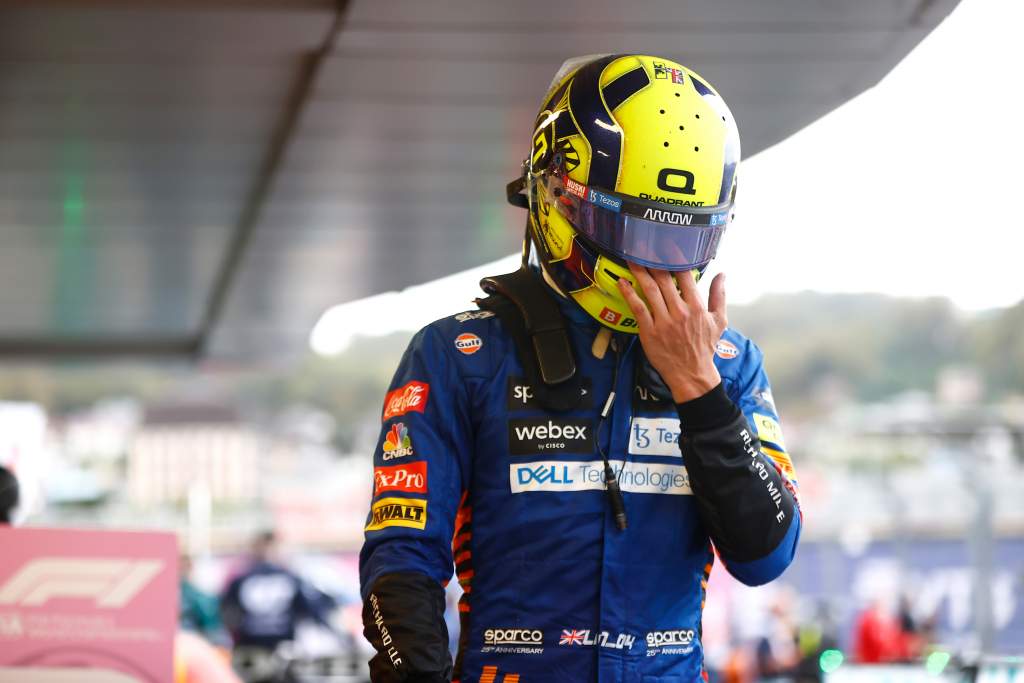 To blame Norris's judgement for the loss of victory in the Russian Grand Prix is to conflate hindsight with the data actually available to him at the time. It was McLaren's failure to react to the second bank of rain that was showing on the weather radar that cost the race.
Prior to that hitting, Norris's judgement was correct with the pace loss before the second bank of rain hit sustainable. Indeed, Hamilton made the same call until Mercedes recognised the problem and called him into the pits. The late rain ultimately cost Norris what would have been a beautifully-executed first F1 win.
FERNANDO ALONSO
3rd, QATAR GRAND PRIX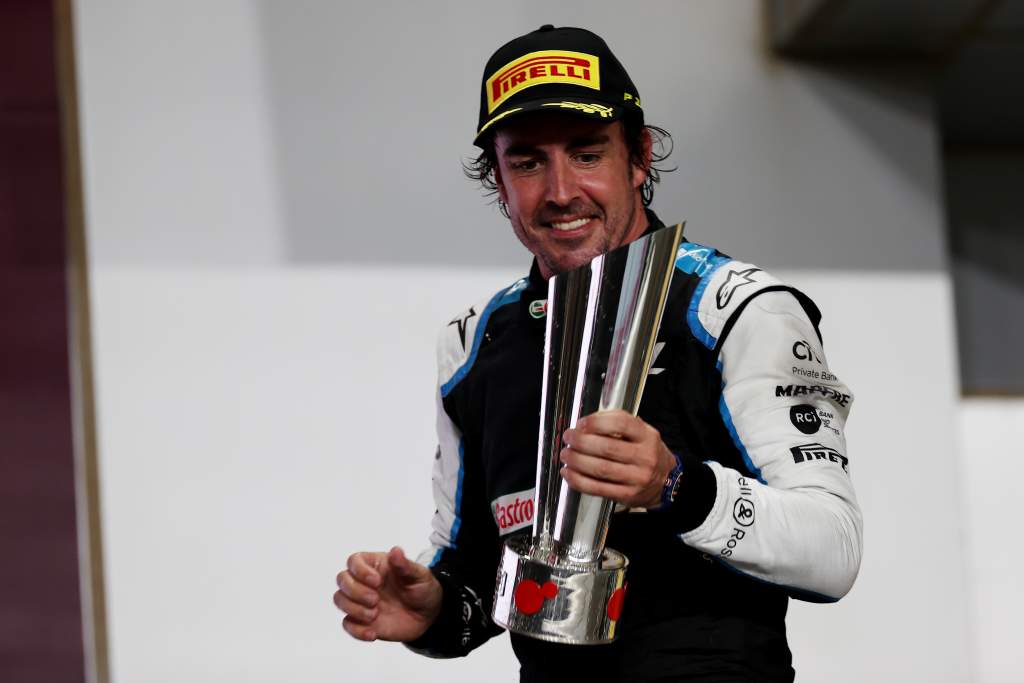 He turned in plenty of characteristically strong race drives during 2021, but Qatar was quintessential Alonso.
Not only did his third place require him to be extremely quick, but he also had to be relentless to ensure he stayed out of reach of Sergio Perez.
While the claim that his front-left tyre would have given out with a few more corners (whenever anyone is marginal on tyres it's always said that they wouldn't have lasted another lap) is hard to verify, his drive did also require good tyre management and, given the troubling kerbs, precision on Alonso's part.
ESTEBAN OCON
4th, SAUDI ARABIAN GRAND PRIX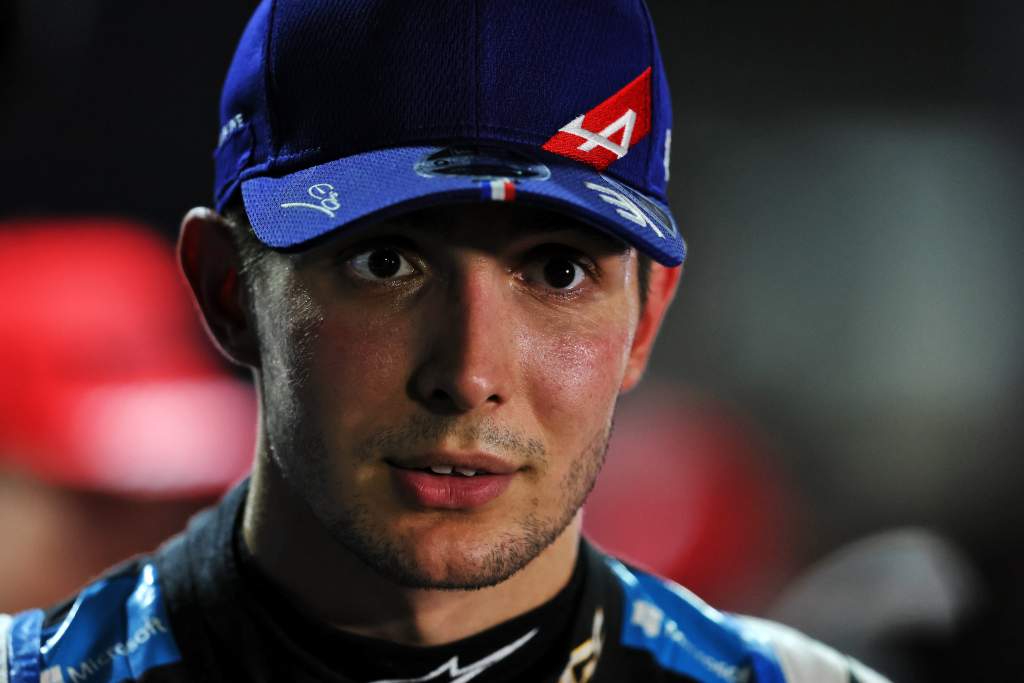 Ocon's victory at the Hungaroring is the one that leaps to mind, but despite just missing out on third place at the line to Bottas's faster Mercedes, his drive in Saudi Arabia was superbly-executed.
Watching the onboard footage of him pushing to keep Bottas out of reach in the closing stages shows how much speed he was carrying into corners with little margin for error, and that was almost rewarded with a podium finish. But as it was, it was only his excellence in a race that he did briefly lead that got him so close to the rostrum.
PIERRE GASLY
4th, MEXICAN GRAND PRIX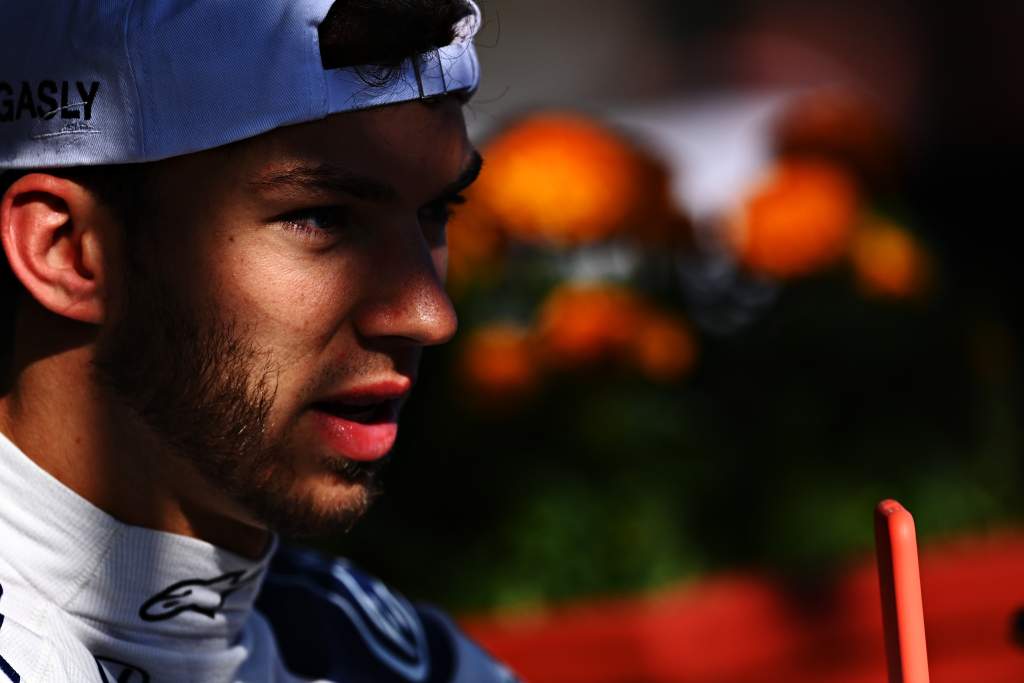 The AlphaTauri was very competitive in Mexico City, as it was at many tracks, but where Gasly excelled was using it in a way that was unobtrusively superb.
Despite having to take to the grass on the first lap, he settled into the gap between the frontunners and the other midfielders, headed by Ferrari, and didn't put a foot wrong on his way to the best possible result.
YUKI TSUNODA
9th, BAHRAIN GRAND PRIX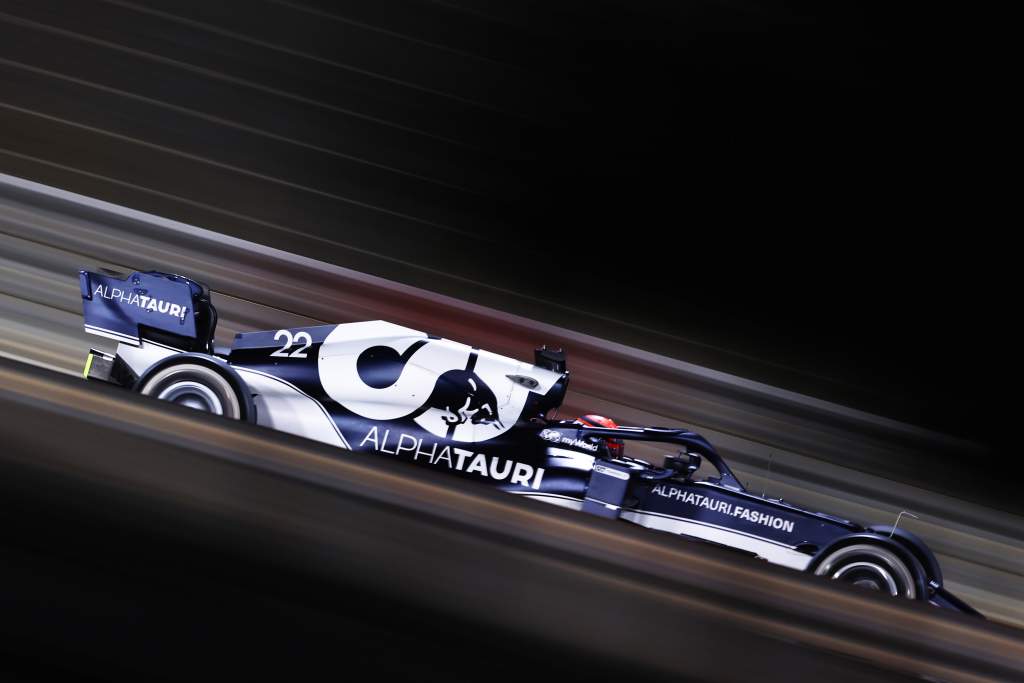 Tsunoda's fourth place in Abu Dhabi was his best result and most convincing weekend, but his drive on debut in Bahrain stands out given that he climbed to ninth having momentarily been as low as 17th.
It was a well-executed race drive that required both pace and incisiveness and suggested that Tsunoda had graduated to F1 ready to be a consistent performer. But while what followed showed he had a lot of work to do, his debut points finish immediately established the underlying potential that was there.
SEBASTIAN VETTEL
2nd, AZERBAIJAN GRAND PRIX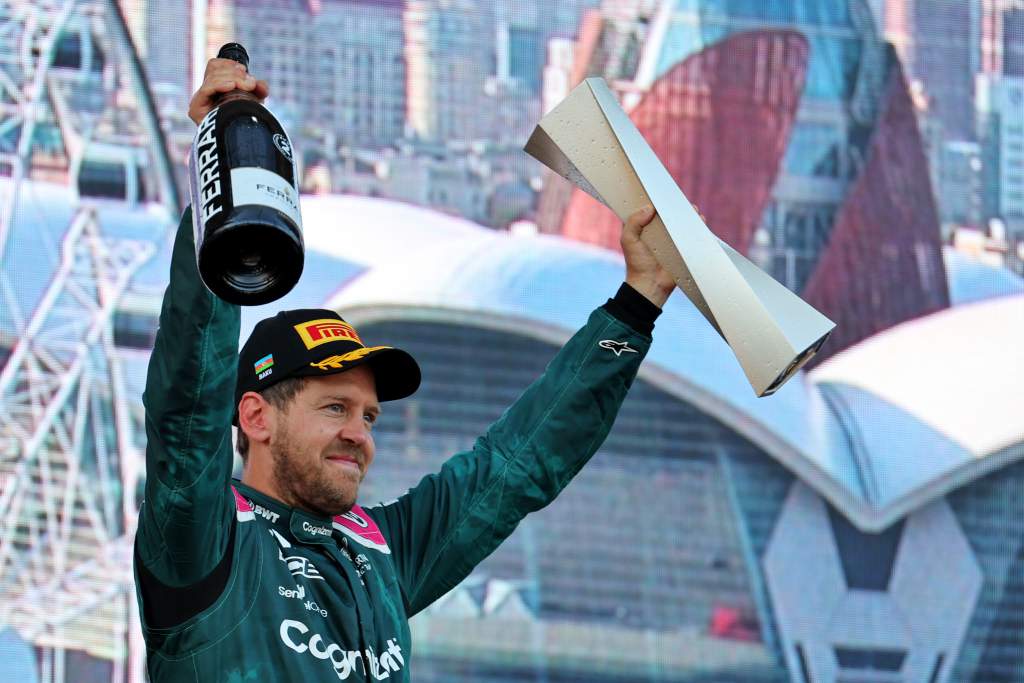 Vettel's second place at Baku was the result of an outstanding and opportunistic drive, climbing from 11th on the grid to finish second. Only three of those places were handed to him by problems for others.
There were two moments where he particularly excelled, in passing Bottas and Norris at the start and then overtaking Leclerc and Gasly at the first restart, turning what could easily have been a good result into a great one.
LANCE STROLL
8th, STYRIAN GRAND PRIX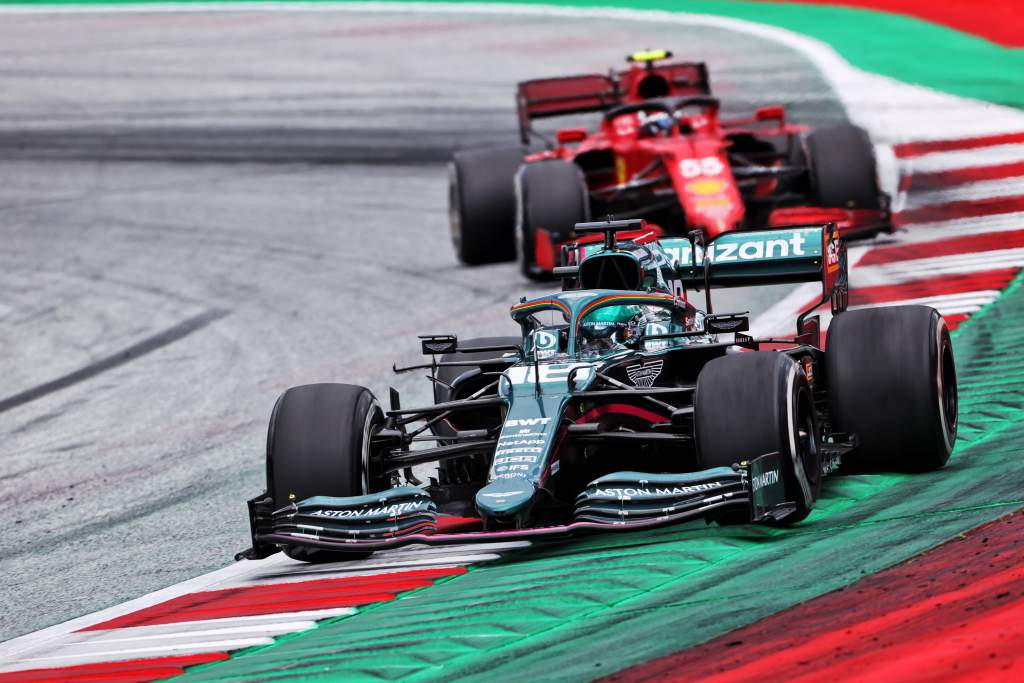 Stroll had better results in 2021 – notably his sixth in Qatar – but eighth place in a marginal top-10 car in the first of the Red Bull Ring double-headers was the drive that caught the eye.
He got up to sixth on the first lap despite not making a great start, passing Alonso around the outside of Turn 6.
While he was unable to keep the far quicker Ferraris behind later in the race, it's hard to see that he could have got a better result than eighth.
NICHOLAS LATIFI
11th, ITALIAN GRAND PRIX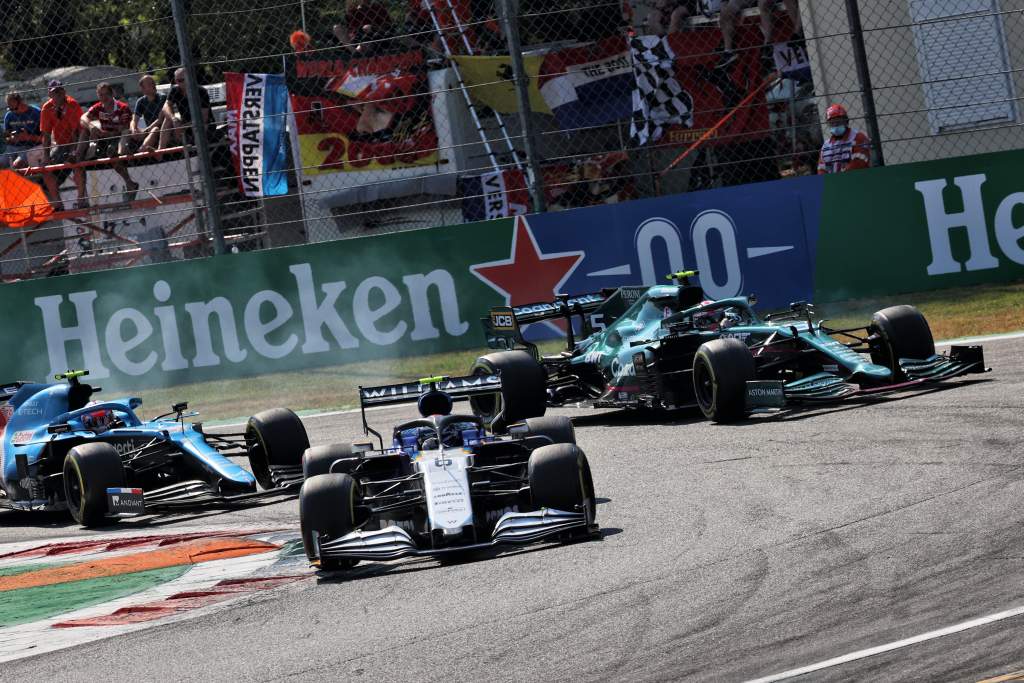 Latifi rated the Italian Grand Prix as his strongest performance despite picking up a couple of points finishes elsewhere, and it wasn't without reason.
He only just missed out on points after being passed in a wheel banging move in the first chicane, but given that he'd been compromised by the timing of the safety car, which came just after he stopped and allowed team-mate George Russell to jump him, this was a drive that merited a points finish.
GEORGE RUSSELL
11th, AUSTRIAN GRAND PRIX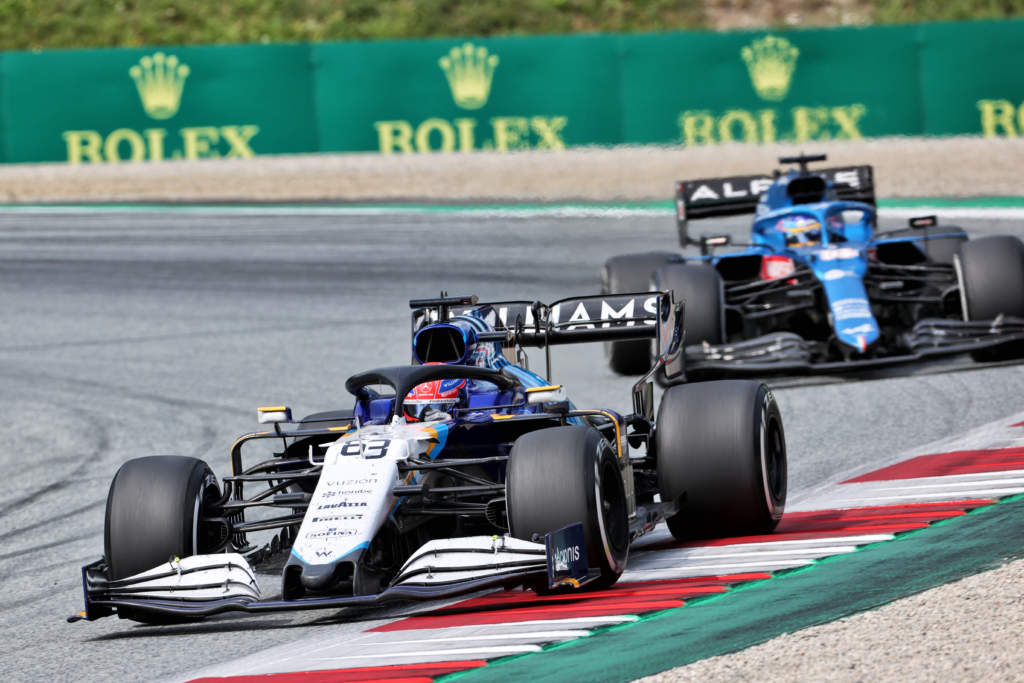 Given Russell scored points four times, picking an 11th place might seem perverse. But even Russell himself agrees with this one, which has to be considered a point-so-nearly-won rather than one lost after his valiant defence against Fernando Alonso's quicker Alpine late on.
It was far from easy as his remarkable eighth on the grid turned to 12th – three of those places lost to being boxed in and the other to a big moment in Turn 6.
From there, he did what he could on a one-stop strategy but lost 10th place to Alonso with just over three laps remaining. But given this was a race with just one retirement, it was a superb performance.
KIMI RAIKKONEN
8th, RUSSIAN GRAND PRIX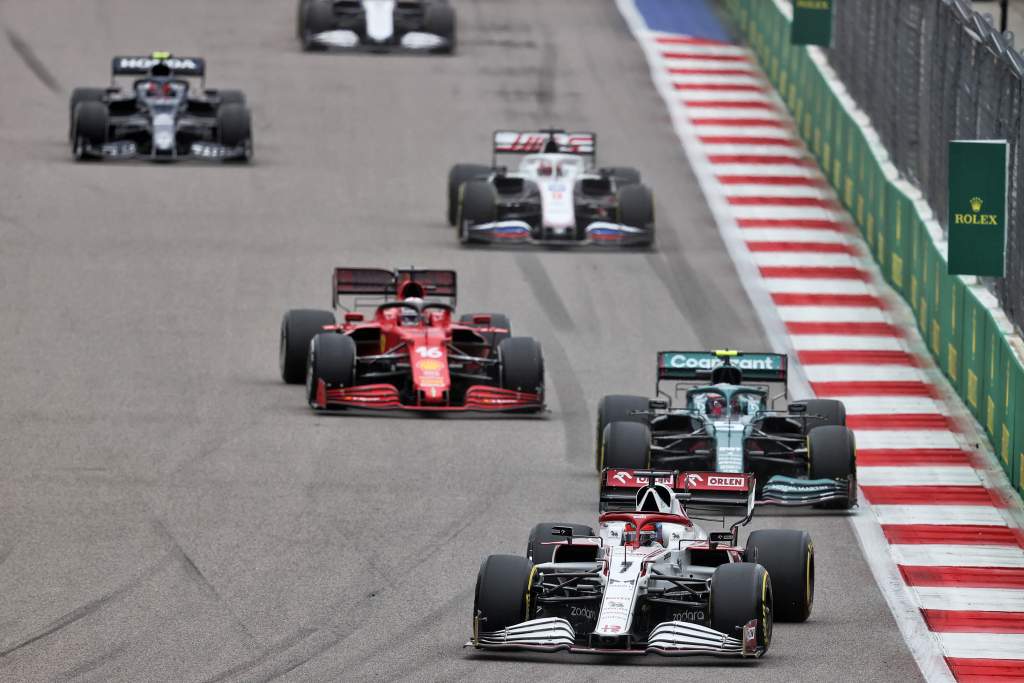 In a season of poor qualifying performances but some decent race drives, Russia stands out for Raikkonen for several reasons.
First, the fact he gained four places on the opening lap to break into the points.
He then opted for a relative early stop, which made for a tricky second stint and ensured he slid out of the points. But he was among the first group to pit for intermediates when the rain came.
This allowed him to take eight after an opportunistic pass on Sergio Perez, who had just come out of the pits after changing to intermediates.
ANTONIO GIOVINAZZI
14th, DUTCH GRAND PRIX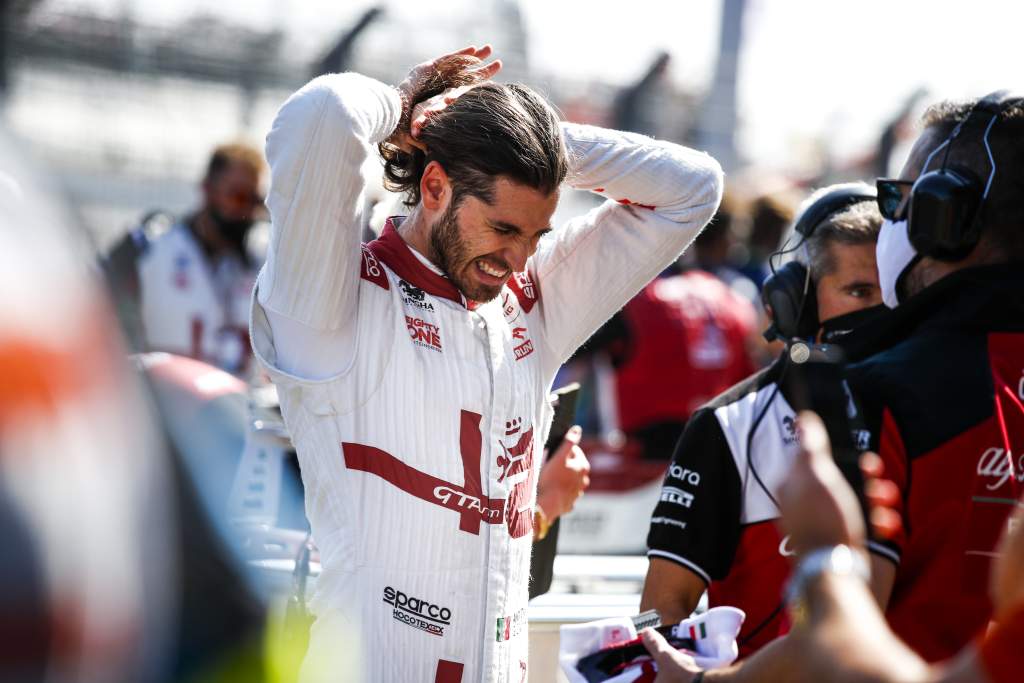 Giovinazzi had many better results, but his performance in the Dutch Grand Prix was one of impressive pace shrouded by misfortune. This started on the first lap when he was challenging Sainz for sixth place, only to be squeezed onto the grass. He then clipped the rear of Alonso, who had a big moment later in the lap, and ended up with nose damage. This left him 10th.
Points were always unlikely from here, but his pace even with the nose damage was good. He held position through the pitstop phase by covering Russell, but then picked up a puncture through no fault of his own and had to pit again – leaving him down in 14th.
NIKITA MAZEPIN
17th, BRITISH GRAND PRIX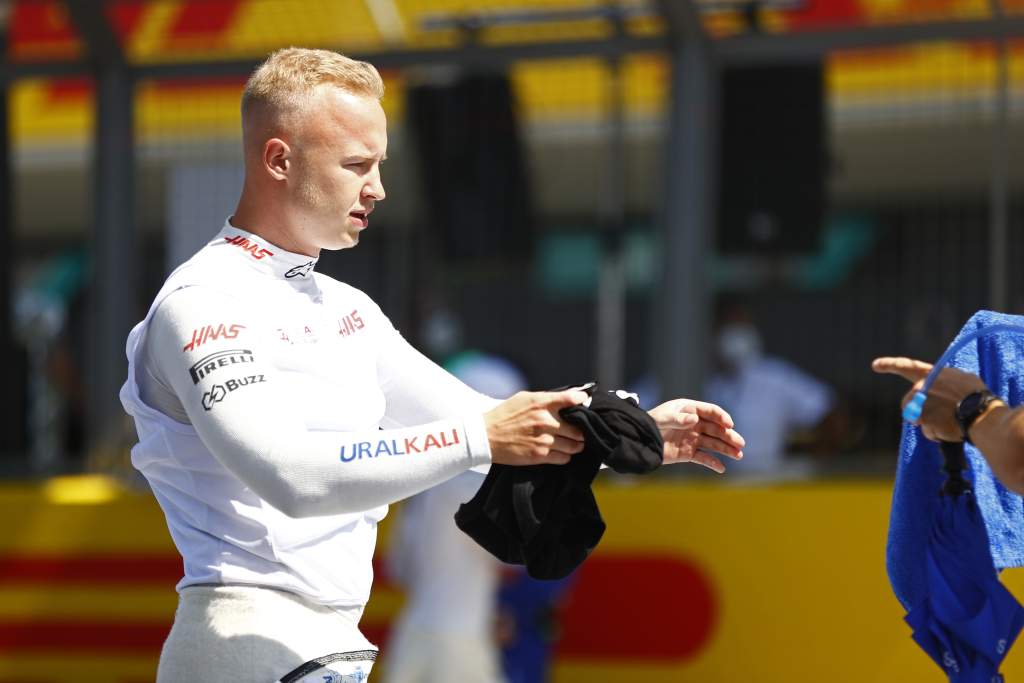 Mazepin didn't have too many high points during 2021, but his 17th place finish in the British Grand Prix stood out given the way he produced it.
After running wide at Turn 1 after trying to get around Schumacher and Latifi at the start, Mazepin ran last but kept Schumacher in range in the first stint.
While the Haas drivers often diverged on strategy during 2021, they ran near-identical medium/hard strategies at Silverstone with Schumacher stopping a lap before Mazepin.
Early in the stint, Mazepin produced a brilliant pass through Club to win the battle of the Haas drivers.
MICK SCHUMACHER
12th, HUNGARIAN GRAND PRIX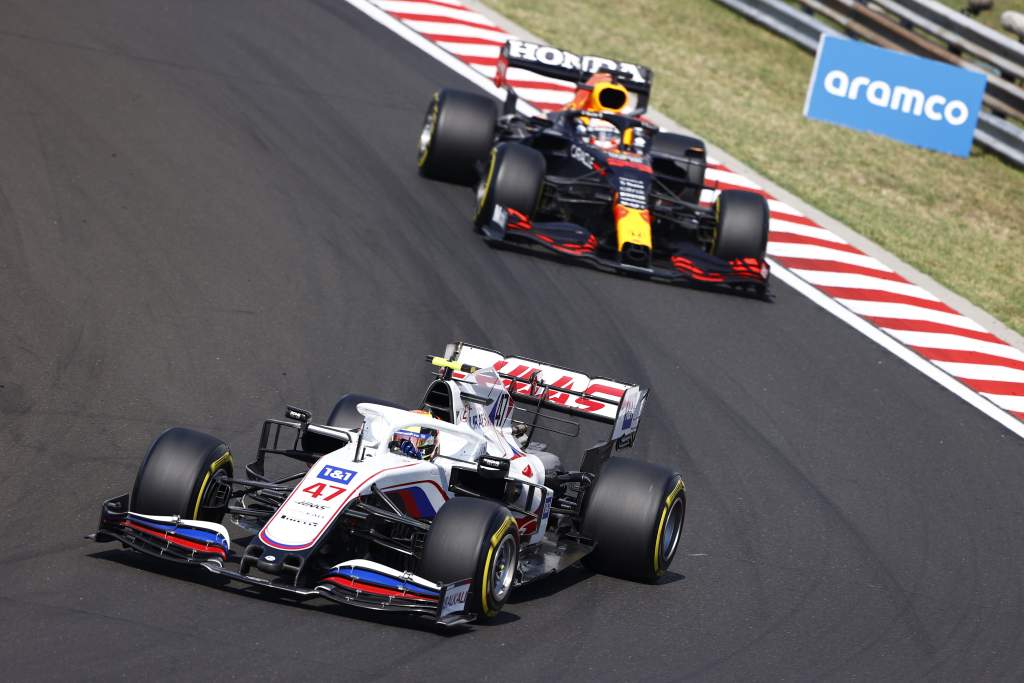 Schumacher's best result of the season was down to the first-corner chaos, but he showed some good racecraft while battling with the hobbled cars of Verstappen and Ricciardo and managed to keep the Haas in the points for 24 laps. That was the sum total of the laps the Haas team spent in the points all year.
He absorbed some late pressure to keep Giovinazzi behind, meaning that in a race where even with the first-corner retirements he had little chance of points he had done enough to stay ahead of one rival, albeit one delayed by a penalty.