Alpine has been in the Formula 1 headlines for the wrong reasons recently, first losing Fernando Alonso to Aston Martin and then, seemingly, Oscar Piastri to McLaren in quick succession.
But while this might point to a team in crisis, it has made quietly assured progress during 2022 so far.
Fourth in the constructors' championship with, on average, the fourth-fastest car was the limit of the team's realistic ambitions this year. Encouragingly, it has made decent progress during this first season of the new regulations in the early stages of what Alpine CEO Laurent Rossi has called its "100-race plan" to emerge as a regular race winner and title challenger.
In the big picture, Alpine is really only treading water. After all, it finished as best-of-the-rest in fourth back in 2018 but couldn't use that platform to strike out and attack F1's 'big three' as hoped.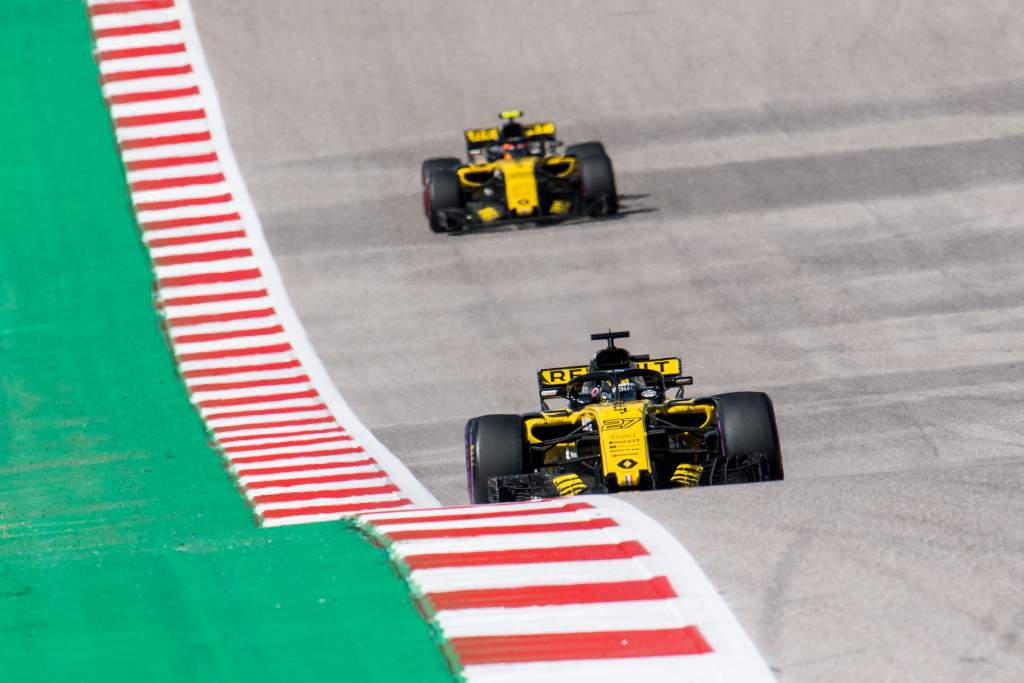 But much has changed since then, notably with the introduction of the cost cap and the new Concorde Agreement, making F1 a very different game. And Alpine, too, is evolving.
One of the changes this year is the arrival of Otmar Szafnauer as team principal. He came in this year off the back of 12 years in leadership roles at what's now called Aston Martin, giving him a unique perspective of the state of the team and where improvements needed to be made.
"I found a really great group of people working together to do a good job and make sure that they exploited the regulations to the best of our ability," said Szafnauer when asked what he found at Alpine.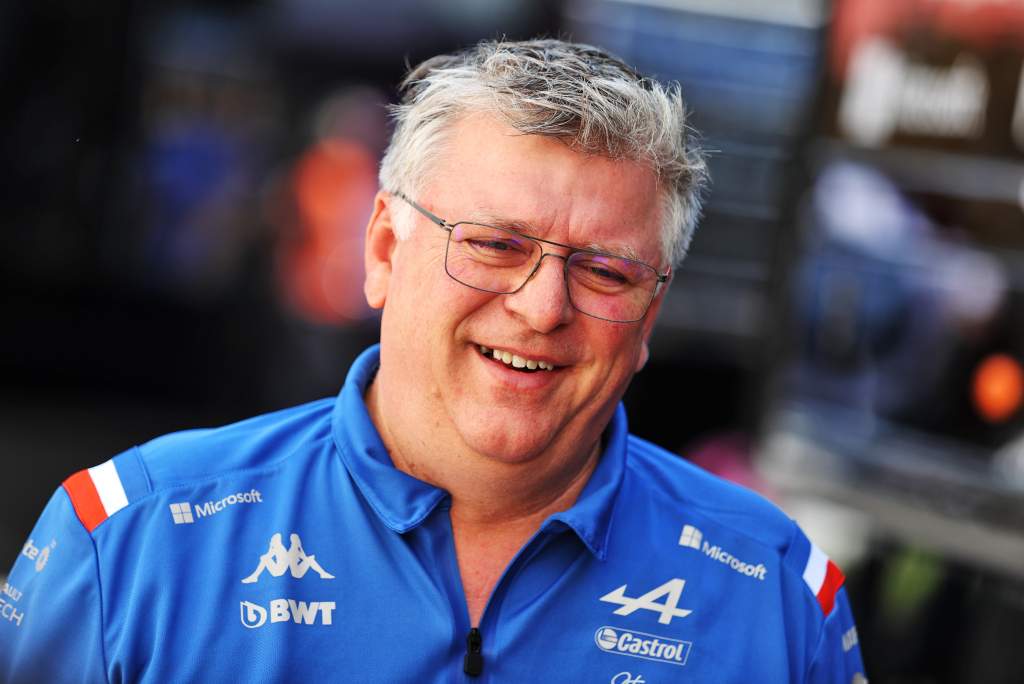 "However, there's still some areas where some of the bigger teams have advantages and we have to figure out how to, over the next few years because it doesn't happen overnight, make sure that we've got similar capabilities in those areas.
"That happens through tool development, some of which is hardware, some of which is software. Stuff that they have that we don't have, so we've got to get on to doing that. And a bit of it is technical capability through people.
"We've got a programme now where we're hiring between 65 and 75 additional heads in areas where they will complement the skills that we already have. So it's not displacing anyone, it's adding.
"There's some quick wins too, in operations and some other areas, that I was able to help with. That shows with the speed of which we bring updates to the track and continually bring them, which you need in a year like this year when it's a big development race.
"It might continue, but at some point if the regulations don't change, that learning curve will flatten off a bit and then we're in a different position and make different decisions."
While Szafnauer has inevitably been subject to criticism from the outside given he's been the public face of its recent driver-market shenanigans, his impact on Alpine is clear to see.
He describes himself as "ultra-competitive", albeit in a way hidden by his genial personality. He has pushed the team hard to up its game in key areas such as design and production throughput, which has played a key part in in consistently bringing effective upgrades to the track.
"Deep down inside, I'm always thinking of how we can get better in every area,"said Szafnauer. "And mainly in the areas that matter, first and foremost, and then once you're done with that the other areas too. You've got to prioritise, and just keep looking at how you can improve.
"I tell people the entire team, it doesn't matter who you are, if on-track performance is good, your life becomes so much easier. Everyone's job is better, it doesn't matter who you are. Whether you work in the canteen or for the cleaning service, when everyone comes in and they're smiling and happy, it affects you too and you're happy.
"So first and foremost it's about on-track performance. What can we do to get that to the level it needs to be?"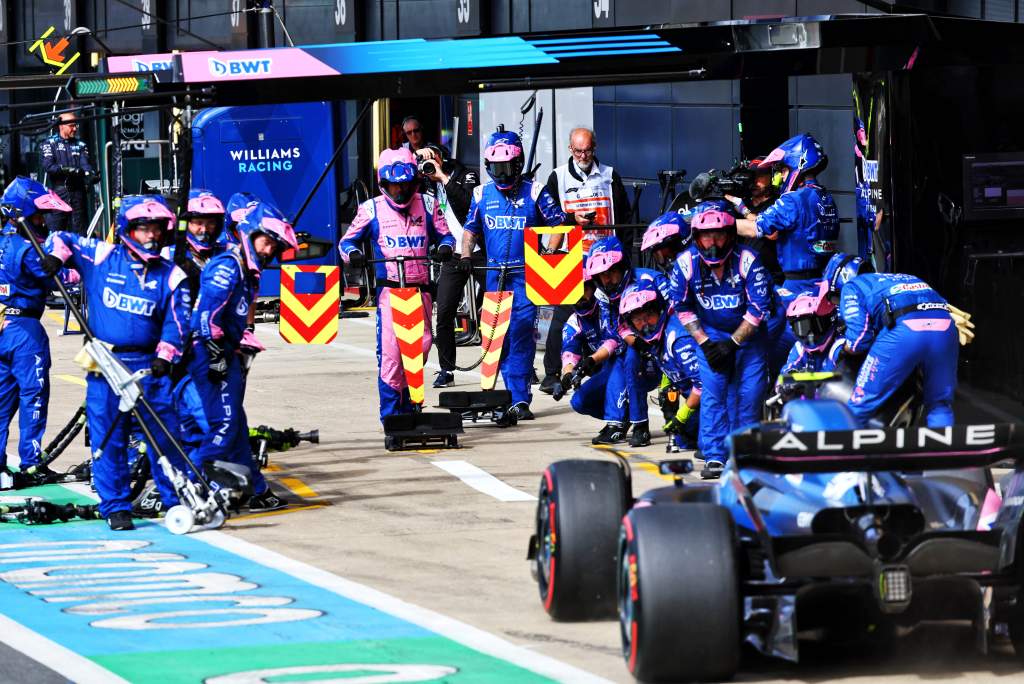 That has led to a shift in the culture, something that has been noted by key personnel – including the drivers. It's not a massive change, given the Enstone team has always been strong in that area, but given the scale of the mountain it must climb to achieve its ambitions of becoming a regular race-winner, fresh impetus was necessary.
This is the only way a team seemingly perennially in the midst of a five-ish year plan that never quite works (this was the timeline set to emerge as a title contender when Renault re-established its works team for the 2016 season) can become more than just a midfielder.
"Every area, exactly," says Szafnauer when asked by The Race is if there's been a cultural shift that aims to make small improvements across the board.
"It does then change the culture, and it changes how people think. Some of the stuff, you've got to get it done anyway so you just get it done earlier. Maybe it's uncomfortable because we're spending a Saturday and a Sunday [working] and some of you would have done Monday and Tuesday, but if you do it on a Saturday and Sunday you get the part to the track or whatever it is a little bit quicker.
"And if you do that, if you can take a week or two off of the manufacturing time of the entire car, that gives you two more weeks in the windtunnel. And that two more weeks in the tunnel, sometimes if the learning curve is high, it can get you five or six points [of downforce]. And five or six points is worth two tenths of a second on track.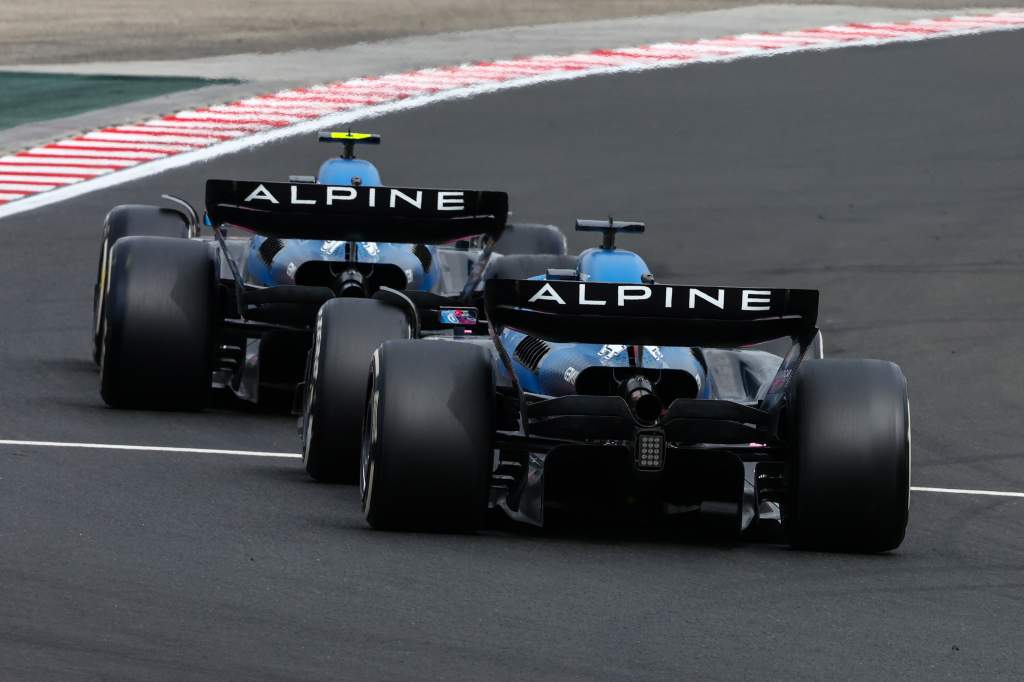 "And if you come out with that car that is two tenths of a second quicker for the first race, then you're in a different spot and it just becomes infectious.
"That's what it's about to me. But there's a lot of aspects – with 850 employees, there's a lot to do."
In addition, Alpine is also evaluating possible upgrades to its windtunnel and driver-in-loop simulator facilities. These are areas where Alpine's current main rival, McLaren, is investing significantly and where up-and-comers such as Aston Martin are making games. Significant cash has been spent at Enstone since Renault reacquired the team, but there's still more to be done.
There's also still progress to be made on reliability, both on the chassis and the engine side. While Renault Sport has made a big step with the 2022-specification engine that finally brought with it the switch to the 'split turbo' concept pioneered in F1 by Mercedes in 2014 – and it had to given the implementation of the engine freeze this year – there are still reliability gains to be made.
Alpine has a deceptively decent finishing rate overall – something not reflecting issues such as the power loss that cost Alonso a big result in Canada as he faded to the lower reaches of the points. Szafnauer accepts this is perhaps the area where the team has fallen short in terms of realising the potential of the machinery.
"That's the main weak point in extracting everything we can from the package that we have," says Szafnauer.
"There have probably been two or three or four races where, had we had better reliability, we would have scored some good points.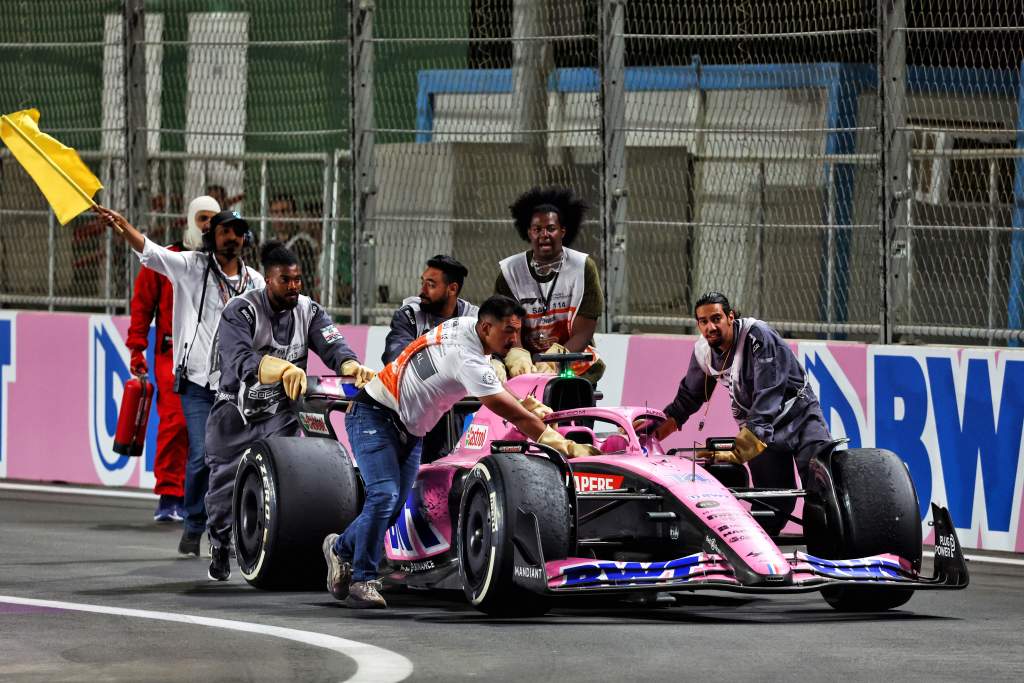 "There's a conscious effort made on the powertrain side to go for all-out performance. With a frozen engine formula where you can only make reliability changes, that was absolutely the right strategic move.
"And we mustn't forget that we had a conscious effort to do that. And once you do that, people don't say 'reckless abandon with reliability', they still try to design reliability in.
"But then if something does go wrong and you've stretched performance a little bit more, we shouldn't be surprised and we should just go ahead and fix it like we planned to do and take it in our stride."
Overall, Alpine has ticked a lot of boxes this year. It has a decent, well-understood car that responds as expected when upgrades are introduced and has been more consistent than that of main rival McLaren. What's more, there are more upgrades to come in the second half of the season.
It also has an engine package that's probably the strongest relative to the opposition that Renault has ever produced in the 1.6-litre V6 turbo hybrid era. Off-track, the team continues to evolve and is well on its way to being bang on the right size in terms of personnel and budget for the cost cap era.
Whether that converts into longer-term progress and Alpine finally stops bouncing off the glass ceiling at the top of F1's midfield and really can make inroads on the top three quickly enough to deliver on its 100-race plan (it's only 13 races down given the countdown started this year) remains to be seen.
The driver line-up farrago has detracted from what has overall been a decent year for Alpine. There's no doubt the team has been too casual in its approach to ensuring it had everything in place for those in the cockpit and will pay the price in 2023 as a result. But that doesn't mean progress in other areas should be ignored.
The question now is whether Alpine really can, finally, become more than just a midfield force in F1.