Mercedes might not have been expected to repeat its shock Hungarian Grand Prix pole position with George Russell on the other side of the Formula 1 summer break – considering both the cooler temperatures at Spa and the emphasis on straightline speed in the first and third sectors – but its gap to the ultimate pace in Belgian Grand Prix qualifying left both its drivers and team principal Toto Wolff in disbelief.
Lewis Hamilton said his 1.8-second deficit to Q3 pacesetter Max Verstappen's Red Bull was a "kick in the teeth", but Wolff arguably went further still. Whether he was describing it as the "worst qualifying session that I had in 10 years" or saying "there is not a positive that I heard about how the car performs", it was clear the seventh and eighth places secured was "just not acceptable".
"You can't be on pole three weeks before, albeit for very different conditions, different track, and then be 1.8 seconds off the pace the next one," said Wolff. "So there's something which we totally don't understand.
"Clearly, Red Bull is here in a league of their own; what is the next Ferrari, eight tenths off, nine tenths off? I don't know what it is. But that is no consolation.
"It's, for me, the worst qualifying session that I had in 10 years. And irrespective of what positions we're going to start [in], even being on pole the following [previous] weekend, then three weeks later being nowhere is just not acceptable for ourselves."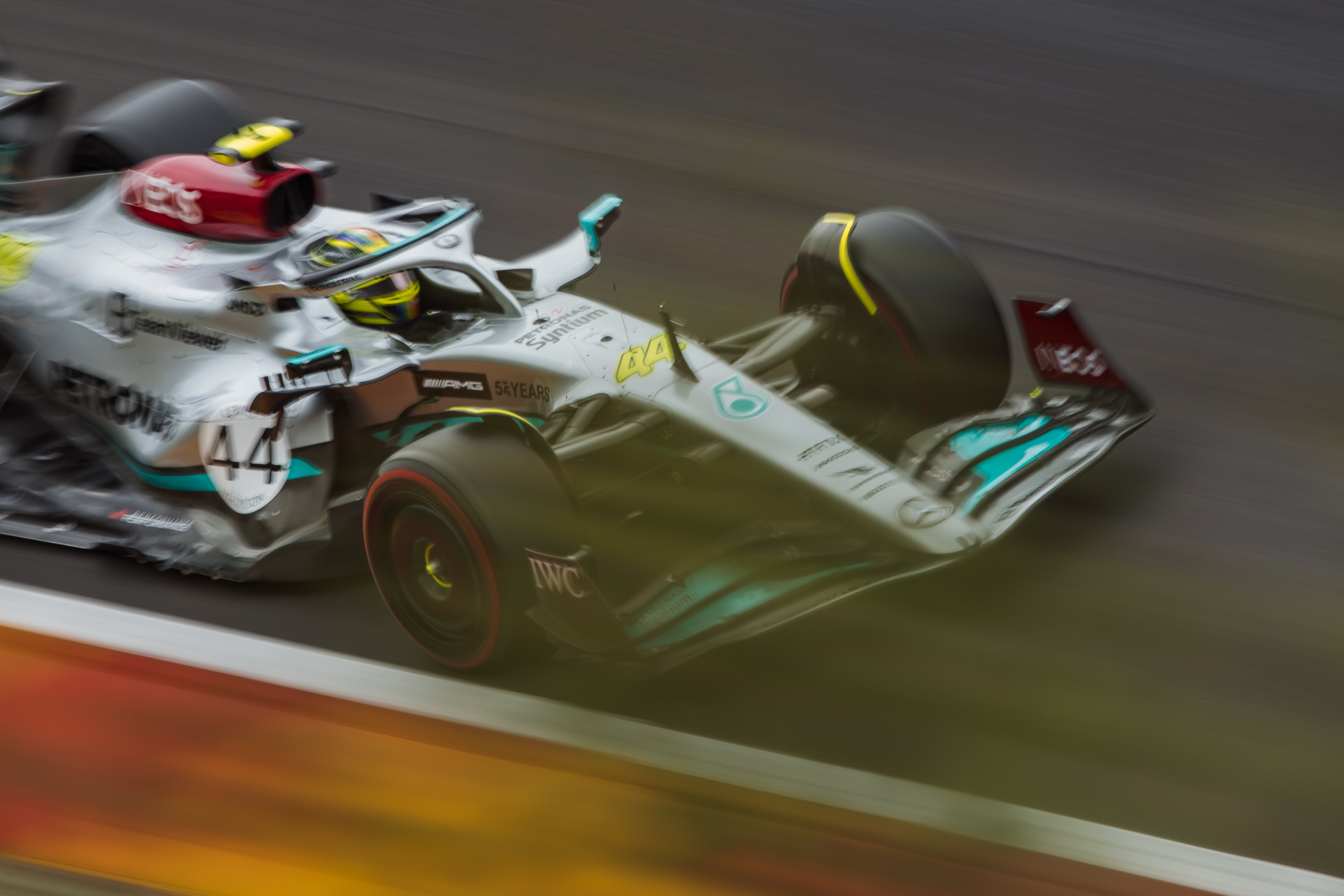 The issues Hamilton and Russell reported and Mercedes observed were substantial: a "draggy" car on the Kemmel straight; an unstable rear end; understeer through Rivage and the following Turn 9 right-hander; bouncing in the high-speed corners.
Perhaps worst still, though, was that the factors making the W13 particularly capricious could not be easily explained.
"If we would understand, we could tune it," said Wolff.
"There is not a positive that I heard about how the car performs here this weekend, throughout the weekend. Now, it's time to consolidate and decide what we do next."
Whether "decide what we do next" was purely in reference to a long night of problem solving ahead or a more consequential admission that the time might finally be right to switch development focus to 2023 was not clear.
But in any case, the performance did not meet expectations – doubly disappointing considering not just the Russell pole position in Hungary but also given that Mercedes has the second-most substantial package of new parts in Belgium after only McLaren.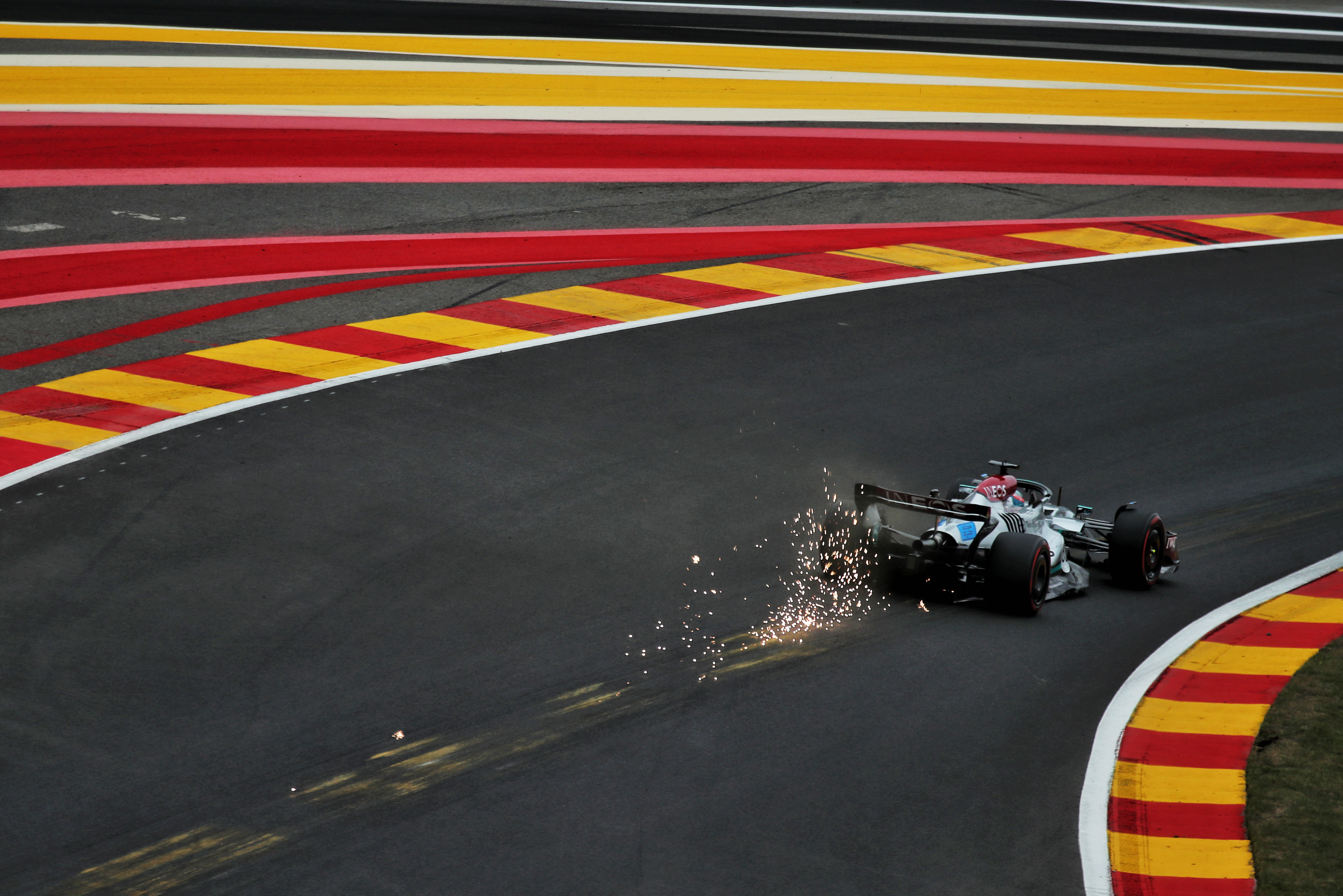 There was of course one consolation for the team – which found itself more than three tenths off the fastest Alpine of Esteban Ocon in Hamilton's case, with Russell less than a tenth clear of Alex Albon's Williams – in that three of the cars that qualified ahead were carrying back-of-grid penalties.
That means fourth- and fifth-place starts for Hamilton and Russell, who will be up against the 'second' cars at Ferrari and Red Bull and themselves in cars that have tended to go better on Sundays than on Saturdays – although the Spa Saturday performance fell short of the usual step Mercedes has been able to make in the past after difficult Fridays.
But even if Verstappen (and Ferrari's Charles Leclerc) doesn't pick off the Mercedes on a charge through the pack that has almost universally been predicted, with Russell among those doing so, Wolff suggested an artificially enhanced result wouldn't gloss over the weekend's issues.
"It's the first time that we haven't been able to turn it around for qualifying. And we've generally been much better in the races than we have been in qualifying," he said.
"It will be interesting to see whether the race performance is better than the qualifying performance, but nevertheless I wouldn't be flattered by a positive race result, whatever that may be.
"Some of the top guys are starting from the back and for me in my performance assessment of where we are, it plays a minor role."