The 2022 Mexican Grand Prix might not live long in the memory of Formula 1 fans but it was still a significant race as Max Verstappen set a new record for the most wins in a single season.
But could Mercedes have stopped Verstappen from getting a 14th victory of 2022 this weekend or was defeat inevitable?
Our writers give their verdict:
Red Bull got opportunistic
Scott Mitchell-Malm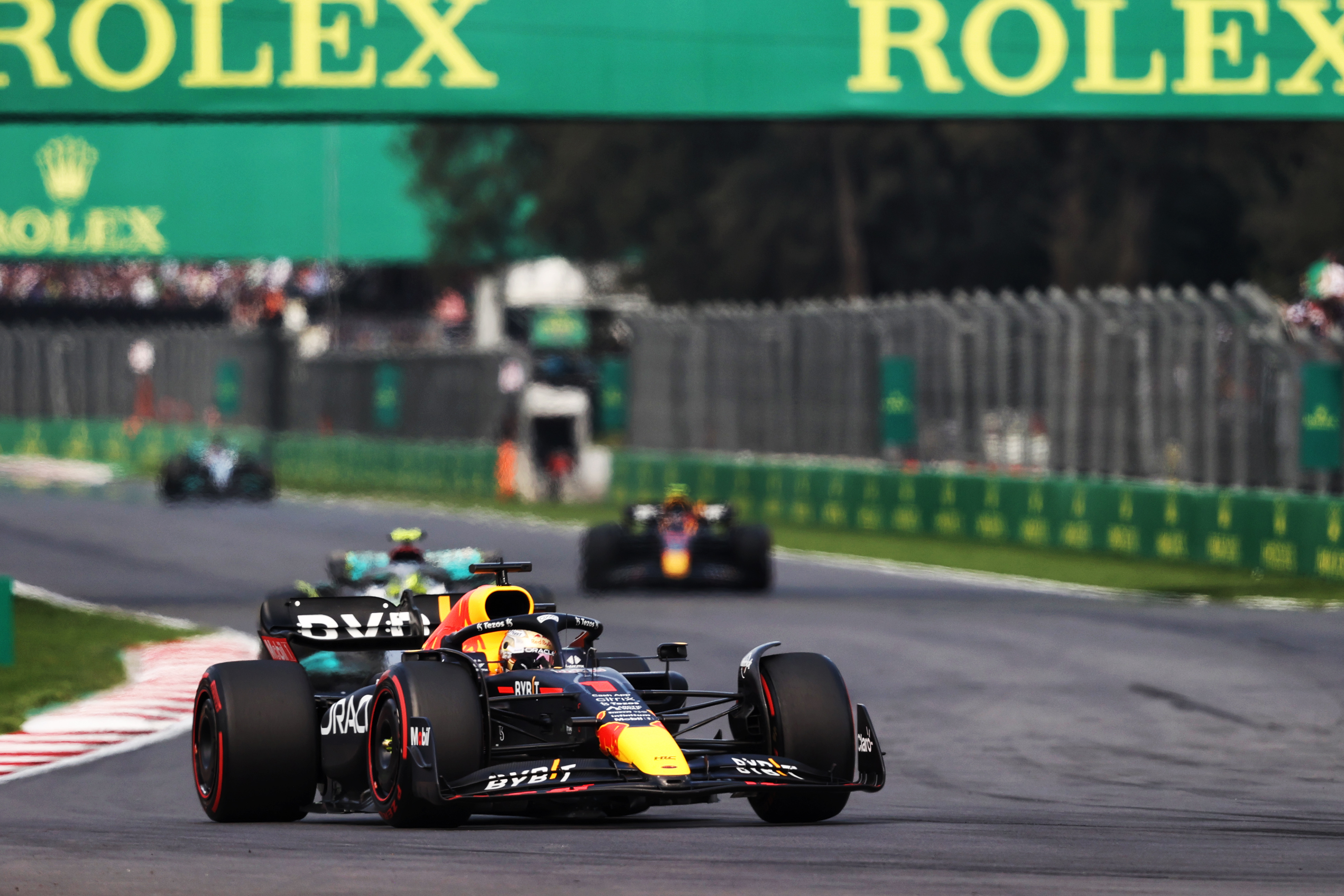 I really didn't expect Red Bull's early-ish pitstops, having started on the soft and switched to mediums, to set up a one-stop strategy.
I was working on the assumption that a second stop was coming until the realisation dawned – on Mercedes as well – that Red Bull would quite comfortably get to the end.
The slightly extended first stint on softs was perhaps a hint this was possible but regardless, this looks like an opportunistic shift mid-race from Red Bull and it was an absolute masterstroke.
Verstappen and Perez had to work hard to make that successful of course. And Verstappen did an absolutely mighty job – Hamilton was near-incredulous late on at his pace.
Mercedes missed a trick by not being adventurous enough. Red Bull improvised and reaped the rewards, aided by Verstappen's utterly faultless execution.
Disappointment evidence of how far Mercedes has come
Edd Straw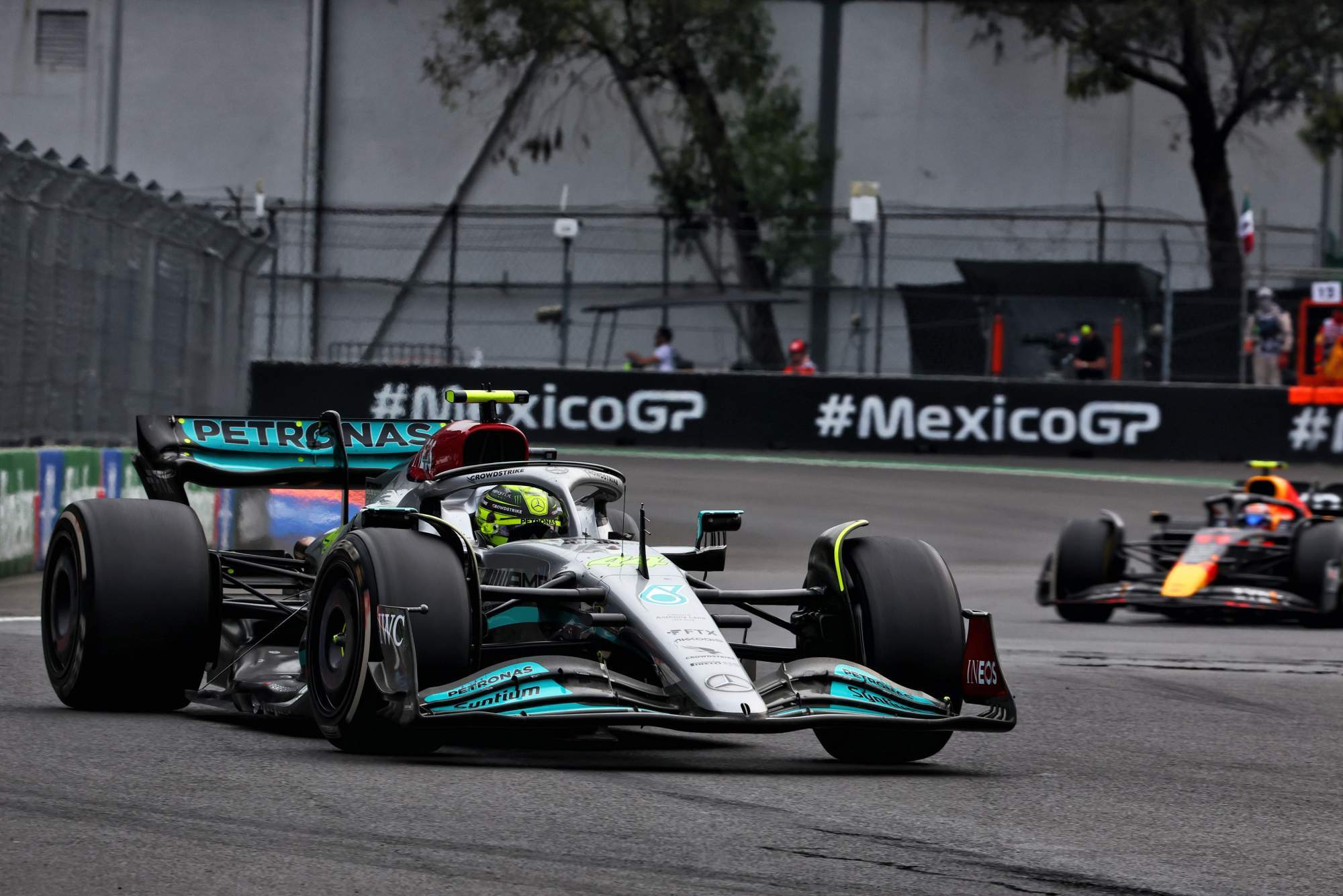 Mercedes could have done more given the hard tyres really didn't work for it. But whether more would have been enough is another question.
Once Verstappen held onto the lead at the start and Sergio Perez cleared George Russell it was always going to be tough. But with one Mercedes on softs rather than both on mediums for the start maybe things could have been different.
Red Bull and Verstappen didn't put a foot wrong so would have taken some beating even on the optimum strategy. But for Mercedes to be disappointed with second and fourth on merit shows how far it has come from the start of the season.
So while it could have been better for Mercedes, unless it got a car or two ahead at the start winning was always going to be a long shot whatever happened.
After Turn 1, Verstappen was always winning this
Ben Anderson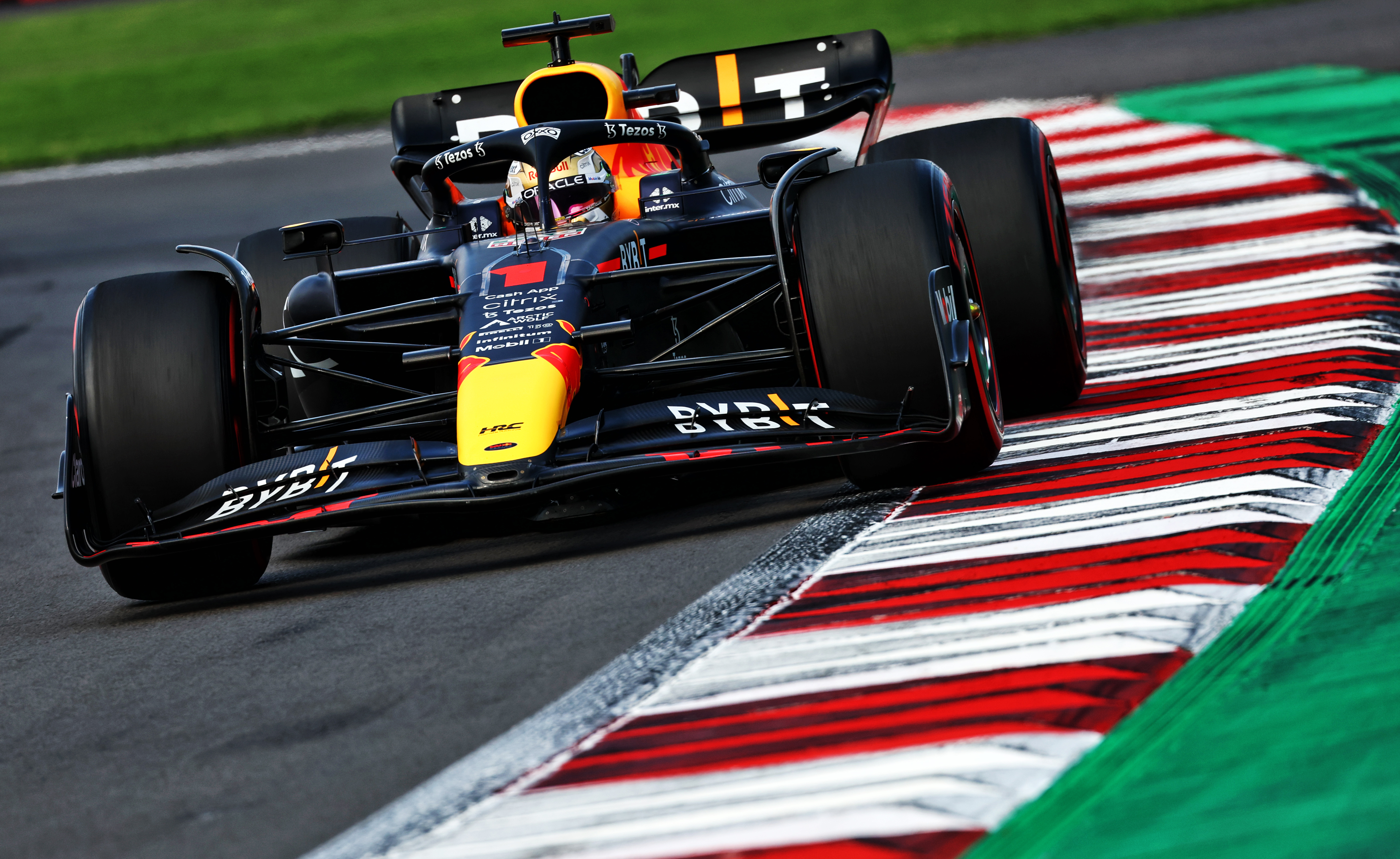 Once the Mercedes drivers decided to squabble over second place rather than work together to overtake Verstappen, allowing Perez into third in the process, this was always likely to be a victory for Red Bull.
The first stint was deceptive. Yes, the medium tyre on the Mercedes looked better than the soft on Verstappen's Red Bull – but starting on that softer tyre helped Verstappen protect his pole advantage, and even though he was suffering from graining after around 20 laps he was still able to basically match Hamilton's pace, despite being on an inferior tyre.
Once Verstappen had use of the medium we saw the Red Bull's true advantage hammered home. Hamilton did a similar monster one-stop strategy here in 2019 to win the race, stopping on lap 23 and then going to the end, narrowly beating Charles Leclerc's two-stopping Ferrari. Tyre wear is no issue here generally, so if you can keep the rubber working in the correct temperature range you can do surprisingly long stints – a bit like at Sochi.
Verstappen was actually undercooking things, and was urged to speed up, so it always looked as though he was going to race to the end on a one-stop once Red Bull cajoled him into the right place. Mercedes was wrong to think otherwise and probably should have known better from its own experience!
The hard tyre was a poor choice. Russell had the right idea to try the inverse of Red Bull's strategy and go medium/soft. It worked brilliantly for Daniel Ricciardo and probably would have allowed Mercedes to finish closer to Red Bull – but I strongly suspect it still wouldn't have been enough to put Mercedes in the hunt for victory. The Red Bull is simply the class of the field in race trim, especially in Verstappen's hands.
Mercedes' strategy confused me
Gary Anderson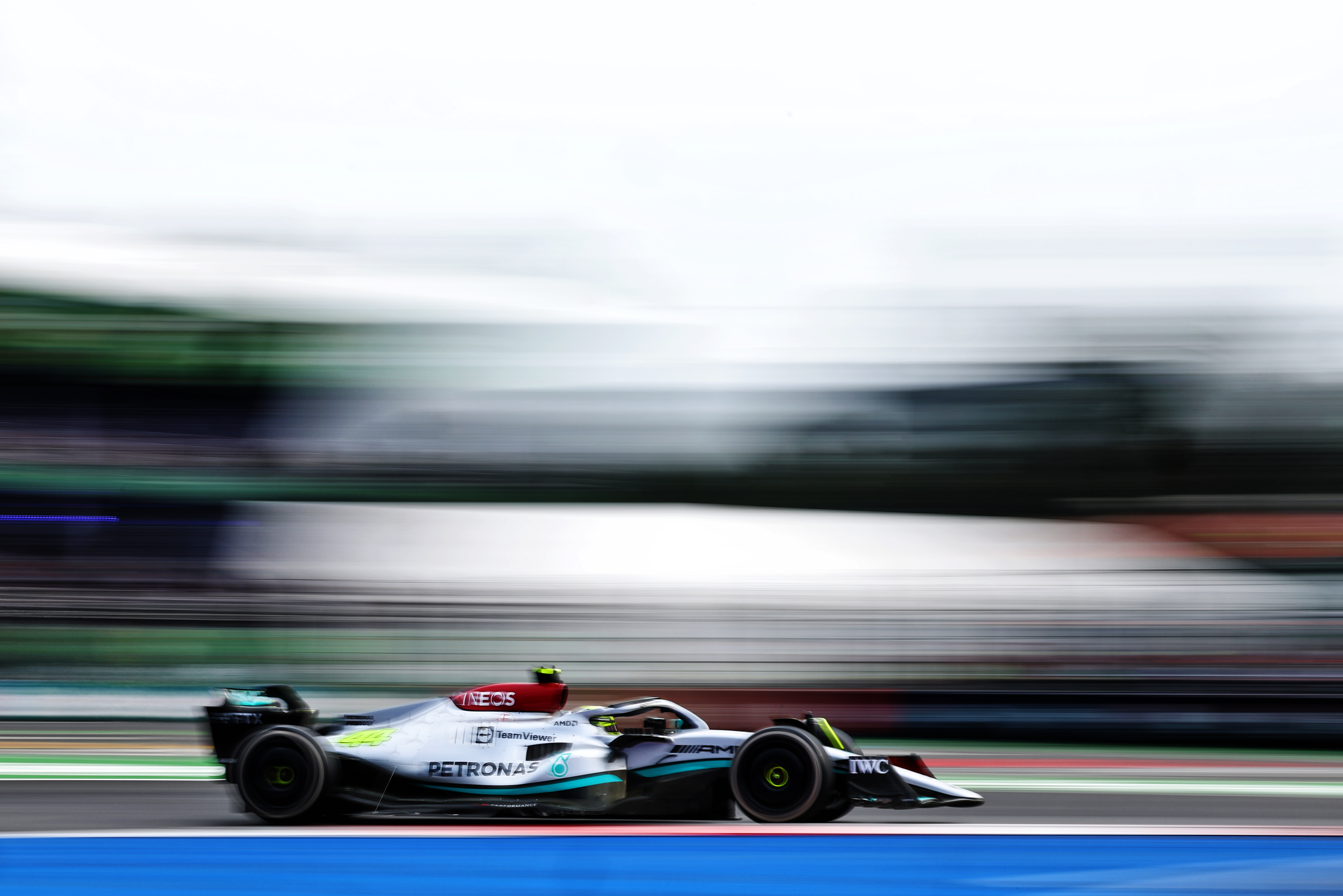 If everything went to plan and he survived the first corner, Verstappen in his Red Bull was always going to come out on top in Mexico.
Mercedes helped him along the way though by fitting the hard tyres at the pitstop. Even Pirelli admitted its tyre choice was conservative, so why would you choose to use the hardest available tyre?
Beats me.
Mercedes played it too safe
Glenn Freeman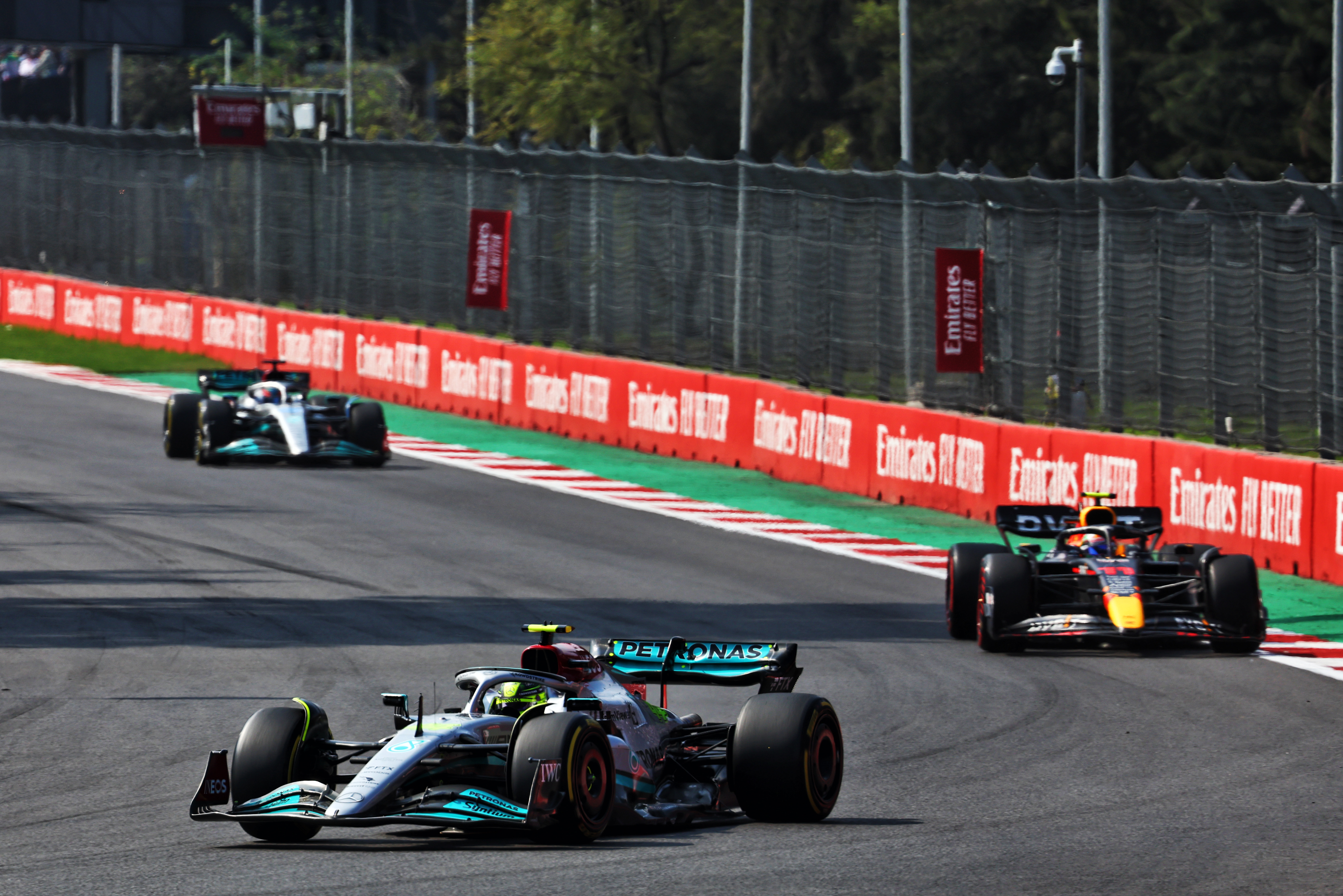 Once Red Bull realised it had the tyre life to make a soft-medium one-stopper work, there wasn't much Mercedes could have done. But even against that backdrop, it felt like the team played too safe.
When you're heading for a first winless season in over a decade, it's surely worth trying something a bit more adventurous than hanging around with both cars on the assumption the Red Bulls will run out of tyres.
I was surprised to see Mercedes start both drivers on the same tyre compound, as there was little to lose from giving one of them a shot on the soft tyres, just for the sake of variety. In this case that would probably have resulted in following the Red Bull strategy and not being able to beat Verstappen in a straight fight, but Mercedes limited its options by starting both cars on the mediums.
And it was unimaginative to then follow the plan of sticking both drivers onto hard tyres for a bankable one-stop strategy, in what increasingly became little more than blind faith that eventually Verstappen and Perez would run out of tyre life.
Mercedes didn't throw away a chance to win this race, but it also lacked the bravery or imagination to have a bit more of a go with one of its cars. From afar it looked like a race where nobody in a crisp white shirt with a three-pointed star on it was willing to overrule what a computer reckoned was the fastest way to complete the GP. Would a computer have suggested Ricciardo's charging strategy was the most sensible by-the-numbers approach? Probably not.
Computers don't really understand the concept of nothing to lose. Sometimes it's worth taking a punt and seeing what comes of it.
Too much focus on battle with Ferrari?
Valentin Khorounzhiy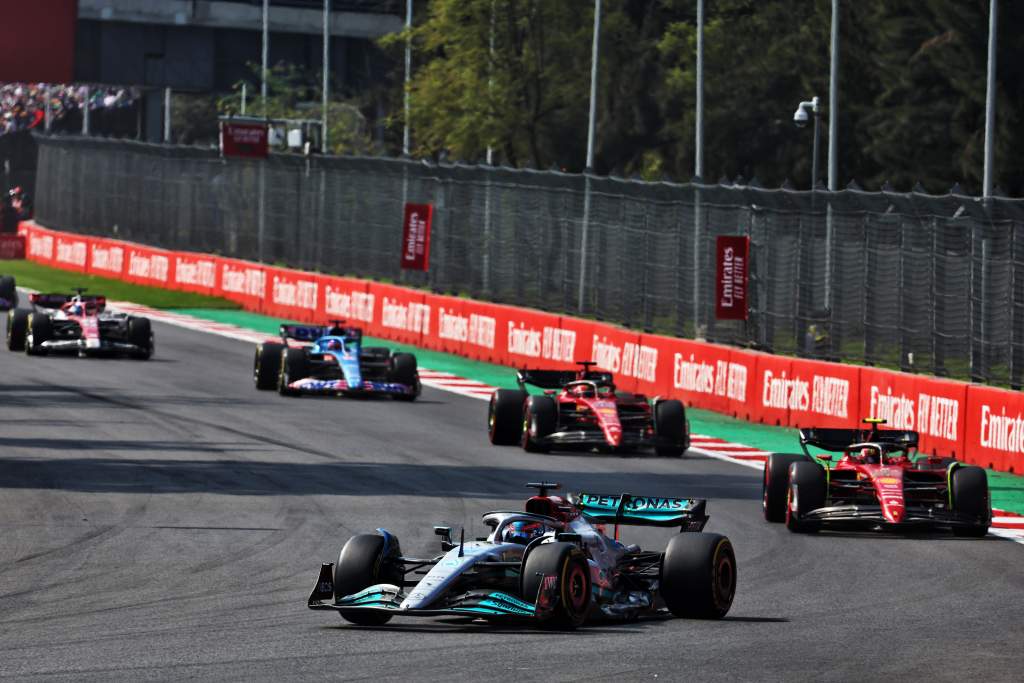 In placing second and fourth and getting the fastest lap, Mercedes has taken 13 points out of Ferrari to leave it 40 adrift in the battle for second in the constructors' championship.
Even against a Ferrari that has spent the second half of the season turning into a pumpkin the second the lights would go out on Sunday, that's still almost certainly unassailable.
But to say it was trying to maximise its gain over Ferrari is the only charitable interpretation of the logic behind Mercedes' strategy and particularly the bewildering decision to deny Russell his preferred soft tyre for the end of the race.
Ricciardo's charge indeed makes it look like a ghastly call in hindsight, but you didn't need hindsight – the BBC 5 Live crew, which I was following, spent the second half of the race collectively scratching their heads at how Mercedes played this, and were proven obviously correct.
Maybe Verstappen would've still proven too quick. Maybe there was data somewhere – clearly outdated data – that showed the Red Bulls would definitely not make it to the end. Ultimately, after Verstappen took his softs as far as he did, and with many other cars successfully extending stints, and with neither driver complaining about the state of their tyres, there was absolutely no reason not to pull the trigger, particularly with Russell.
Let's hope these 31 points are worth it in the end and somehow prove crucial to overhauling Ferrari, because otherwise Mercedes will end its first winless season since 2011 wondering whether it wasted a good opportunity to prevent it from being one.