Rumours that George Russell could be replaced by Sergio Perez next season initially seemed fanciful given he's already been confirmed for 2021 and has shown prodigious speed this year, but while losing a driver of significant ability and even greater potential would usually be a big mistake there are reasons why Williams could legitimately consider it.
Were it a straight choice of Russell or Perez, it would be logical to hang on to Russell at all costs. But given Russell is effectively on loan from Mercedes, while Perez is well-backed and could be signed on a long-term deal, there is some merit in the idea from a strategic perspective, given Perez is also an experienced and effective F1 driver – a pay driver in the literal sense but worthy of a seat even without the cash.
The Race understands that Williams was approached by Perez's management, which is searching for a berth for the Mexican to continue in F1 after being dropped by Racing Point to accommodate Sebastian Vettel, but although conversations were had it's unclear whether there is a serious possibility of Williams making such a change.
Russell gave the suggestion short shrift when asked about ahead of the start of the Portuguese Grand Prix weekend, with his comments echoed by Nicholas Latifi who brings money to the team and stresses that he also has a contract to remain at Williams next year.
"I have a contract for next year – with the new owners coming in, nothing has changed whatsoever from a contractual perspective," said Russell.
"I've actually not spoken to the new owners about it because, from my side, there's no concern. They'll all be here this weekend. I'm sure, any air will be cleared, but I'm not concerned that I won't be on the grid next year here with Williams."
"Unfortunately in F1, there isn't enough space for everyone who deserves to be here" :: George Russell
Asked in a follow-up question whether he was concerned about the rumours, Russell conceded that such suggestions were inevitable.
"There's always speculation, I guess the media like to build a lot up," he said. "It's understandable that there's speculation because there are so many great drivers who are available that are fighting for a space on the grid right now.
"With Sergio, both the Haas guys, [Nico] Hulkenberg as well, so there's obviously going to be speculation.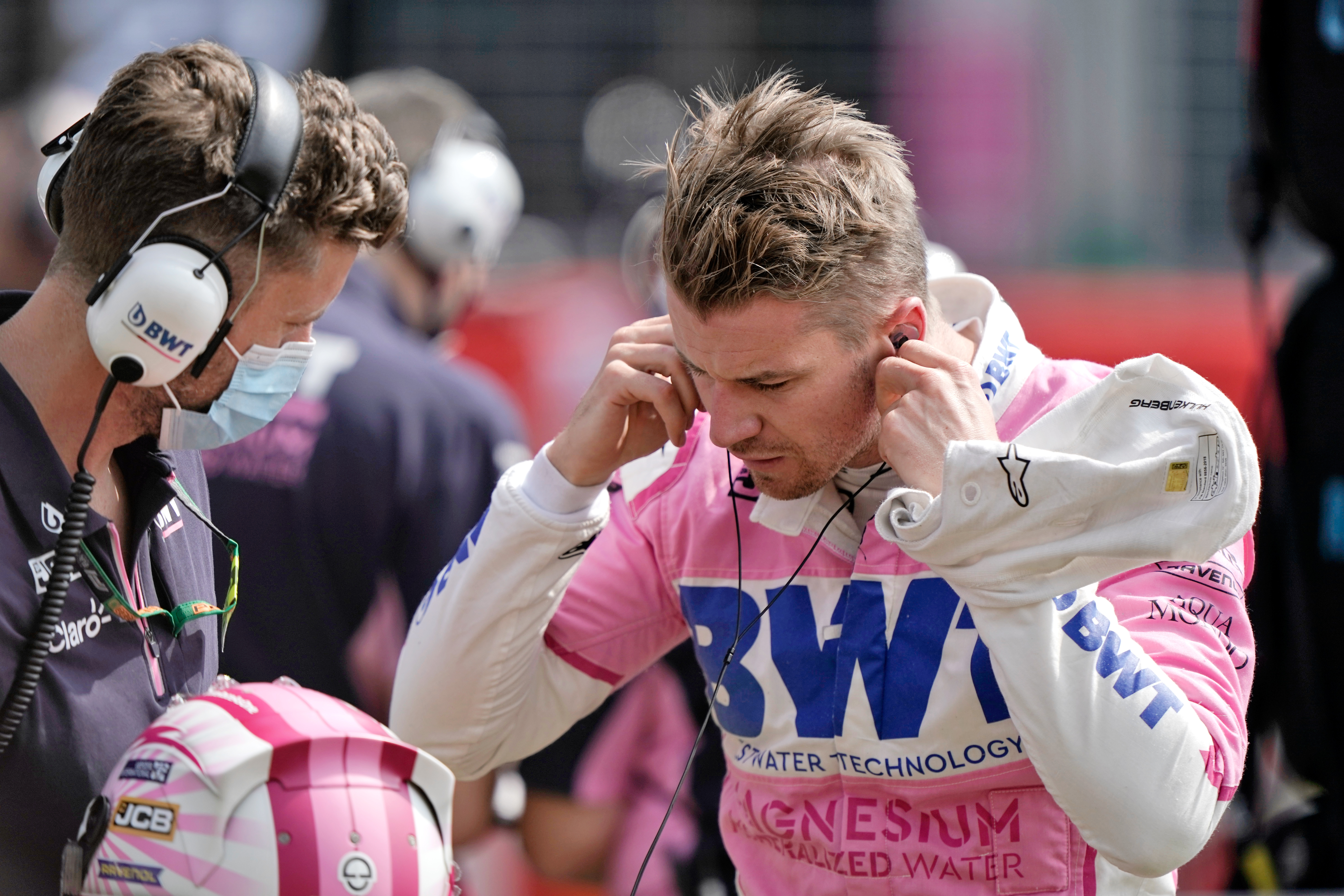 "Unfortunately in Formula 1, there isn't enough space for everyone who necessarily deserves to be here."
Perez is known to have been dubious about the value of a move to a team like Haas, with its dependence on Ferrari technology. But under the new ownership of Dorilton Capital the investment appears to be there for Williams to grow in the long term – potentially making a move there more appealing.
He has talked about wanting to join a team that is a "project" and, while dropping to a team that hasn't scored a point this year and usually has the slowest car on race day despite turning up in Q2 on a semi-regular basis won't appeal for the short-term, the 30-year-old and his backers could see it as a chance worth taking.
"There are not many teams out there," said Perez when asked who many outfits he was speaking to.
"Actually, very few teams that have a good project, something that really puts me into the project and willing to be in the project."
Perez says he expects to be in a position to announce what's happening "pretty soon" but stressed his desire to keep any negotiations private. And having been ousted from a team he was contracted to by Vettel, there's nothing wrong with him attempting to force an opening elsewhere on the basis of all's fair in love and war. When it comes to fighting for your career, F1 is a warzone.
Were Russell contracted solely to Williams, which could then count on him for the long term or potentially make money off him were a big team to want to poach him – as it did when Valtteri Bottas moved to Mercedes for £10million – then there would be no debate. If Dorilton Capital's leadership forsook one of F1's bright future stars in such a situation, it's aspirations to get Williams back to the front in F1 would be undermined. But given Russell cannot be a long-term investment, unless it can sign him up with Mercedes relinquishing his claim on him, Perez becomes a more credible option.
Russell is intelligent enough to recognise that possibility and accepted that he might seek some assurances from Mercedes team boss Toto Wolff about his place were he to be given any reason to be concerned – albeit stressing again that he is not at this time.
When it comes to securing that place in F1, it has always been every person for themself
"I guess, in the coming weeks if there was to be any reasons to worry," said Russell when asked if he would seek assurances.
"I make contact with the guys at Mercedes weekly, we're always staying in touch so I feel in a real privileged position to have their full support behind me, and long-term, I think I'm in a great position. If it really comes to that, I'll be speaking to them, but as I said, right here, right now, I've got no reasons to be concerned."
Russell did warm to the subject when asked how bad it would be for F1's image if he was dropped. The 22-year-old has been touted as a future star and with Haas duo Romain Grosjean and Kevin Magnussen pointing to financial considerations as the reason they have been dropped, for a promising driver to be replaced by one bringing cash – even one as good as Perez – would be criticised.
"It's not really my place to comment, I guess it's the job of the teams and you guys to decide how good my performance has been and if I'm worthy of a space in Formula 1 or not," said Russell.
"Ultimately, Formula 1 is about the best of the best and you always want positions to be purely based on talent and performance.
"I've put my heart and soul [and worked] my socks off to get into Formula 1, and keeping my position here, I feel like I've done a sufficient amount over the last 18 months, and really made a lot of progress with myself and what have you. I guess that's your place to say if that would be a huge loss.
"It would be nice to hear that if you guys thought it would be a loss, but no need to comment on speculation and I'm pretty sure at the moment."
It would be a big loss to F1 and a blow for a driver with the speed, approach and intelligence to make it at the front of F1 to be missing from the grid. It would also damage his hopes of landing a Mercedes drive in 2022, because he would not be able to build his experience in F1 in a third season.
But while it would be a travesty for Russell's career to be interrupted, this doesn't necessarily mean Williams will dismiss the idea given what Perez has to offer. After all, he's a driver who could play a key part in the team getting to the front in the longer-term, so passing up the opportunity to continue with a driver who could be taken away by Mercedes is a more complicated equation than it might seem.
It might be that Williams simply heard out Perez's management to see what was on offer – after all, such conversations have happened between the two parties before – and there's no chance of a change. But similar deals have been struck before and even a driver of Russell's calibre can suffer as a result.
The bottom line is that both Russell and Perez are good enough to merit a place on the F1 grid next year, with the former on a pathway that could yet lead to a seat at Mercedes. But when it comes to securing that place in grand prix racing, it has always been every person for themself.