McLaren has struck a "major multi-year partnership" with Google that will add Chrome branding to the wheel covers of its 2022 Formula 1 car.
The new deal makes Google an "official partner" of McLaren's F1 and Extreme E teams from 2022.
McLaren says it will use various Google products including 5G-enabled Android devices and the Chrome internet browser.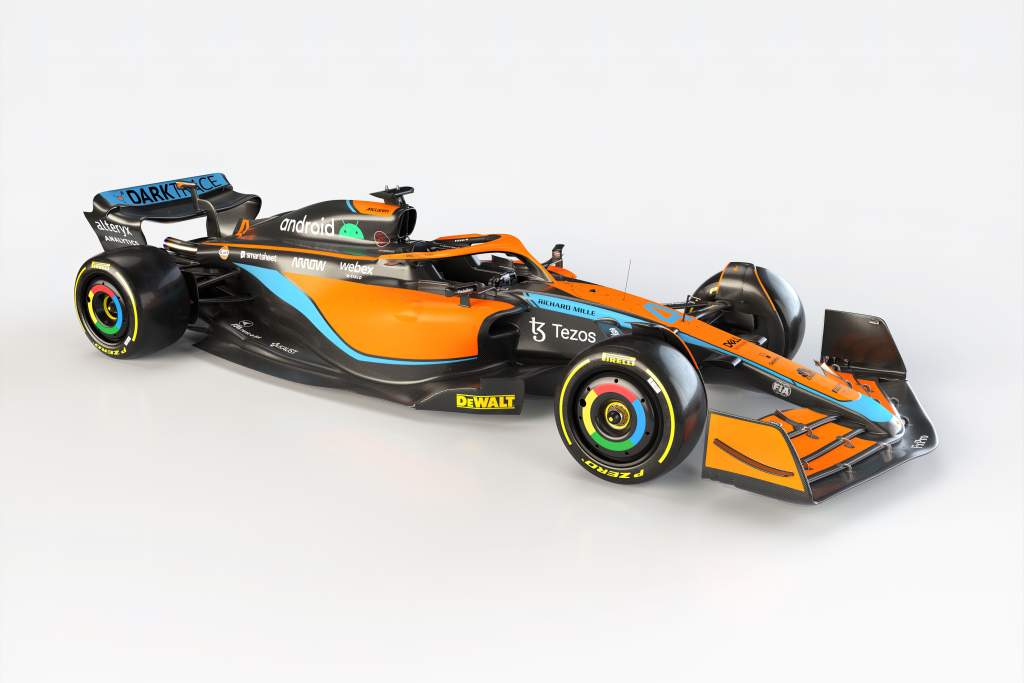 Android branding has been added to the engine cover, where the colour scheme of the car has been tweaked since its launch, while the colours of the well-known Chrome logo will be incorporated into the MCL36's wheel covers.
Both Google brands will also be represented on the helmets and race suits of McLaren F1 drivers Lando Norris and Daniel Ricciardo.
While McLaren remains without a title sponsor, this is the latest in a number of deals added as the team continues to increase its competitiveness.
"Google is a global leader in technology and has been a ground-breaking innovator in connecting people around the world," said McLaren Racing CEO Zak Brown.
"By integrating platforms like Android and Chrome across our operations, our team will be better supported to focus on driving performance."
Dell Technolgies, Coca Cola and Unilever have all been brought into McLaren under Brown's leadership.
But bringing technology giant Google into F1 is a particularly impressive feat and could represent huge business for McLaren.
Google's parent company Alphabet is one of the most valuable in the world with an estimated worth of around $1.8trillion.
Nicholas Drake, Google's vice president of marketing, said McLaren Racing "represents the very best of what's possible on a racetrack across performance, inclusion and sustainability, and those are values we share at Google".
"We're bringing more innovation to platforms, like Android and Chrome, and seamlessly connecting them to other Google services to optimise McLaren's race day performance," he said.
Couldn't be more pumped about the @Google @McLarenF1 partnership. It has been years in the making and I have not worked with smarter nor more passionate people. To think, 2 years ago we had our first visit to a Google office and now the primary colours are on our car! Very proud. pic.twitter.com/1ZrMKUjinK

— Randy (@randysingh86) March 16, 2022