The cause of the fire that cost Williams almost an entire day of running in Formula 1's Bahrain pre-season test is "too stupid to talk about", says team boss Jost Capito.
Williams had enjoyed a strong pre-season until a fire started at the rear of the FW44 while Nicholas Latifi was driving early in Friday's session.
Latifi's rear brakes caught fire after just 12 laps of running in the morning and as he tried to nurse the car back to the pits, he suffered a rear suspension failure caused by the overheating.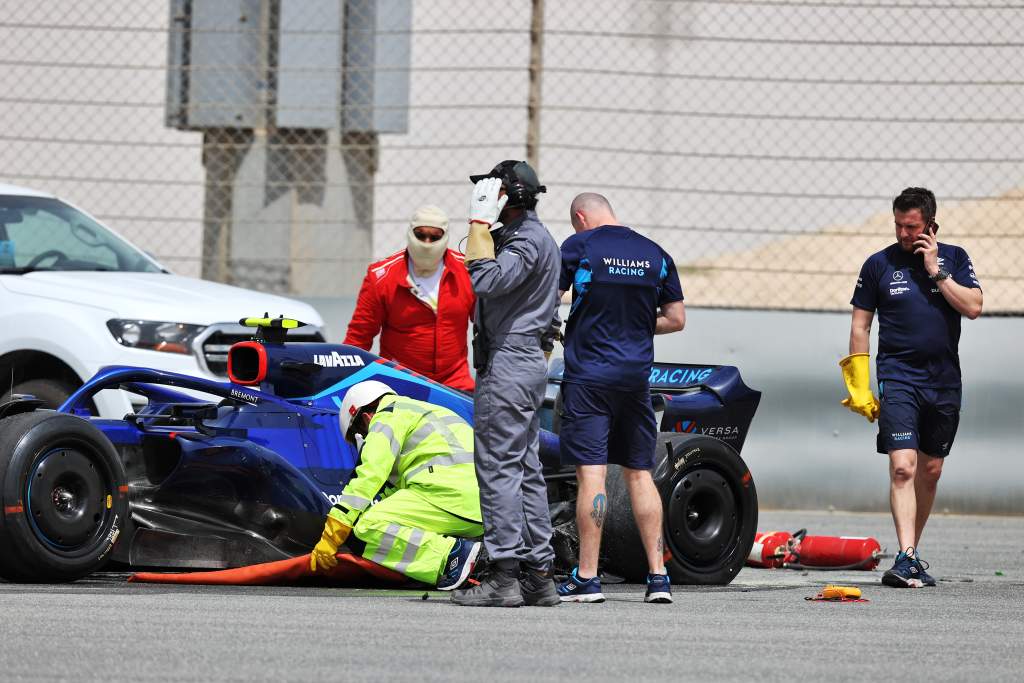 Team principal and CEO Capito did not want to disclose what the specific cause was but said it was a "procedural" problem.
Asked by The Race if it was understood and a repeat would be avoided, Capito suggested it was caused by an error and thus a freak occurrence.
"I think 95% it's clear what it was," Capito said. "Let's say it was a process that it's a bit too complicated and that led to a mistake.
"So, very small, but had quite a big defect."
Laughing, he said it is "very easy" to rectify, had "no" worry about a repeat and was not related to the design of a part.
"It's too stupid to talk about it!" Capito added.
The damage cost Williams the rest of the day and wiped out one of Latifi's three days of running, which the team is partially addressing by rejigging its run plan.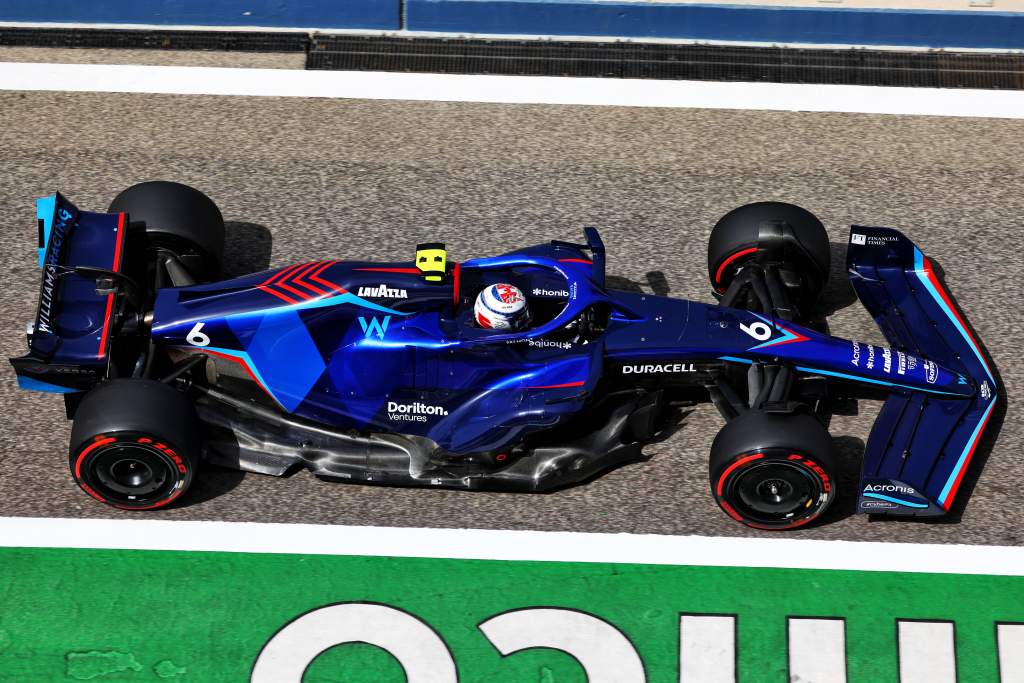 Latifi is driving again this morning but Alex Albon will take over briefly at the start of the afternoon for some qualifying work.
Then Latifi will take over again to run for longer to the end of the session.
"He will get the afternoon and in between, just after lunch, Alex will get like a qualifying session because he hasn't done that," said Capito.
"So then they end up about with the same number of laps."
As a result of the fire, Capito says Williams will be on the back foot going into next weekend's season opener.
"It will have an impact on the performance of the first races having lost one-sixth of the testing," he admitted.