Mercedes' motorsport strategy director James Vowles says the Formula 1 team put its drivers in "significant discomfort" during the Azerbaijan Grand Prix weekend and must "make sure this doesn't carry on".
Seven-time F1 world champion Lewis Hamilton described the Baku race as the "most painful" of his F1 career and said he was concerned either that his back discomfort would prevent him from finishing, or that he would crash due to the car's instability.
Addressing a question about Hamilton's condition in Mercedes' post-race debrief video, Vowles said the bouncing experienced by both Hamilton and team-mate George Russell was in part due to the set-ups run on both Mercedes and that the pain they experienced was not acceptable.
"I am pleased to report that Lewis is here this morning, I spent a few hours with him and he is OK, he will be back in the car in Montreal," said Vowles.
"He is an elite athlete that will push the bounds of endurance of himself and the car and that's what Formula 1 drivers do, that's what makes them exceptional.
"On this occasion, though we pushed the package and our drivers too far, we are putting them into significant discomfort and we simply can't do that again.
"Our drivers are not the only ones suffering, you will see in the media a number of comments from a number of drivers who are equally in discomfort and pain.
"And we have a responsibility now to make sure that this doesn't carry on."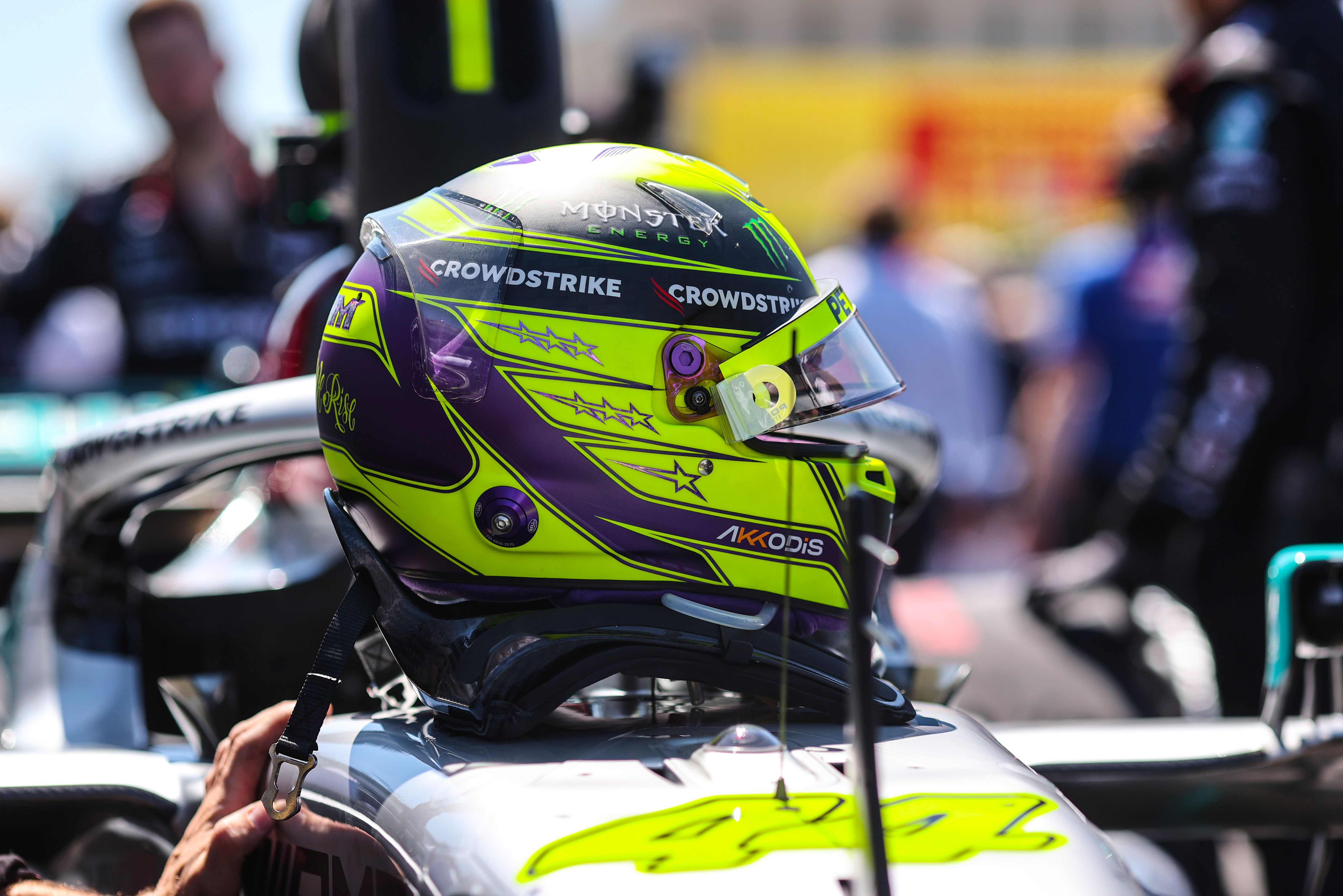 Complaints about bouncing issues, of which variations have been seen in 2022, reached a new peak during the Azerbaijan GP weekend, and Russell claimed it was only a "matter of time" before a major incident as a result of those issues.
Drivers were told the FIA was open to potential simple rule changes that could reduce the poor ride quality of the new generation of cars, but some teams are blocking that.
Vowles explained the differences between the porpoising and bouncing issues it has experienced this season, the second of which it first encountered in Monaco.
"It's also worth putting a little bit of time into explaining porpoising, bouncing, bottoming – three words possibly being spoken a lot with a little bit of association of being the same thing but they are not quite," he said.
"We definitely suffered porpoising in the earlier races and in Barcelona we didn't and we've made a tremendous amount of effort on our package to make sure that we tried our best to resolve it and I am confident we've made a step.
"In Barcelona, the car was stable, robust and we could lower it and that's the key, we managed to create a package where aerodynamically we were able to work with it a lot more, we could work with set-up and we could drop the cars in terms of ride height producing performance.
"Come now to Monaco and to Baku, what that unfortunately uncovered is a second issue that was being masked by the first.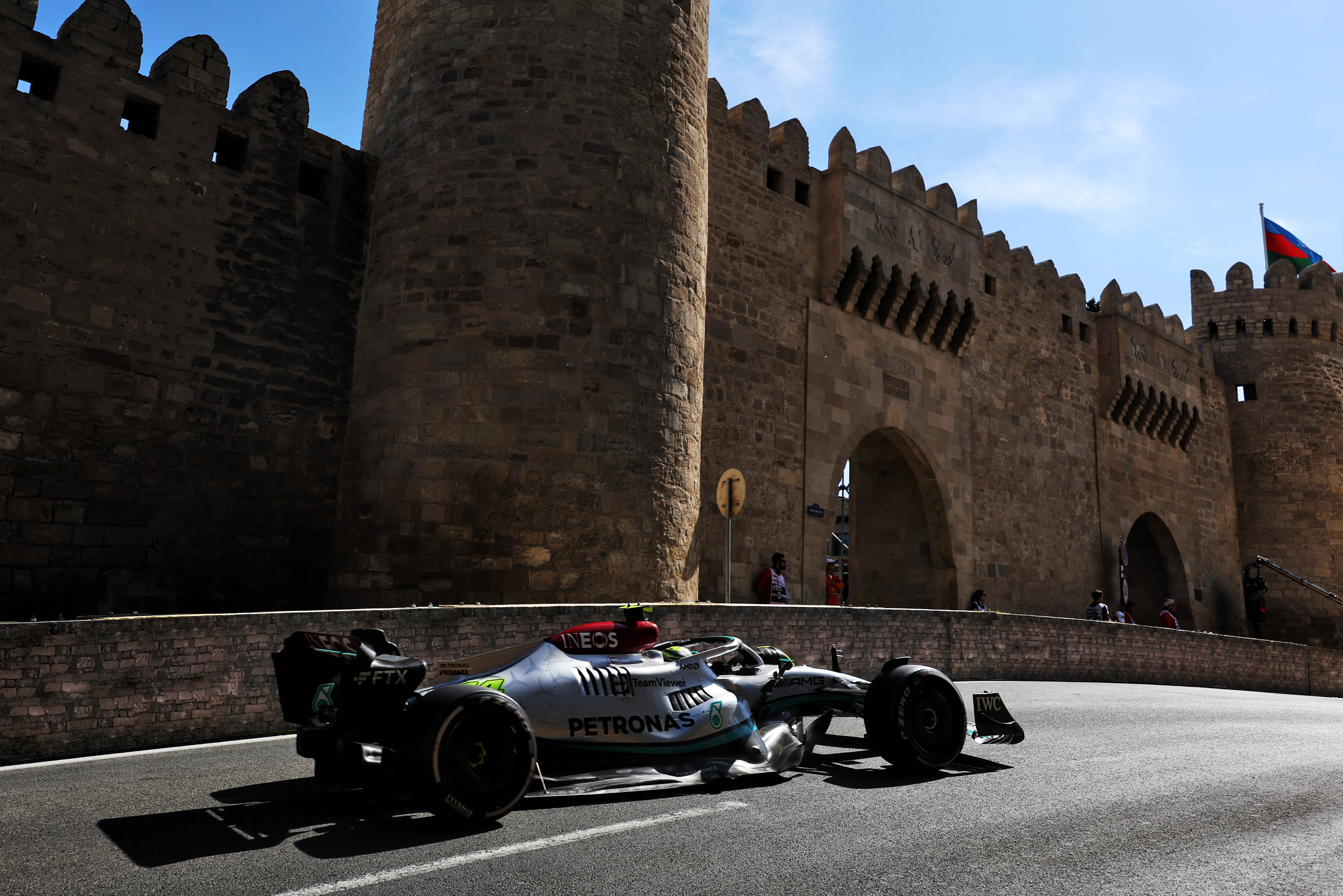 "I'm confident we've made a step forward in terms of porpoising but we very clearly have bouncing and to the outside [world] it looks almost identical, but there is a subtle difference between the two.
"What is happening now is that the car is lower, as a result of fixing the first issue, but now hitting the deck quite hard and that's creating the bouncing that you see at the moment.
"Again, you try and extract performance by running the car low but the problem is very different and the bumpier the track the more the input is clearly having an effect which is what we saw in Baku.
"I think what's clear is that we still have a long journey in front of us to learn everything we need to, to be fighting at the front but perhaps more importantly you will, as suggested by this question, see performance variation track on track as we go forward.
"Canada for sure will be very different to Silverstone in terms of how our car performs."