With Max Verstappen conceding in Jeddah that realistically the Formula 1 world title looks like being fought out only between the two Red Bull drivers, fresh off the back of Sergio Perez's victory there, how realistic is it that Perez could be a threat to Verstappen taking a third consecutive title?
On performance alone, not very. Over their two seasons together Verstappen's superiority is among the biggest between any team-mate pairing. Perez has performed the role of support driver, good enough to snatch the occasional victory when things have gone wrong for Verstappen.
But when the car is as superior as this year's RB19 seems to be, the second driver's chances of scoring a shock over the season become exponentially better. Just because of the way the maths work. When second place is highly likely after even a bad day at the office, the support driver can become a tricky challenge for the lead driver if that lead driver gets a bad rub of the green with reliability.
If, for example, Verstappen suffered two consecutive retirements – not an outrageous possibility – and loses 50 points to Perez who inherits victory both times, it would take Verstappen seven consecutive races of beating Perez into second to claw that back. Even though the direct driver-to-driver comparison when both finished would be 7-0 to Verstappen over nine races, they'd be equal on points.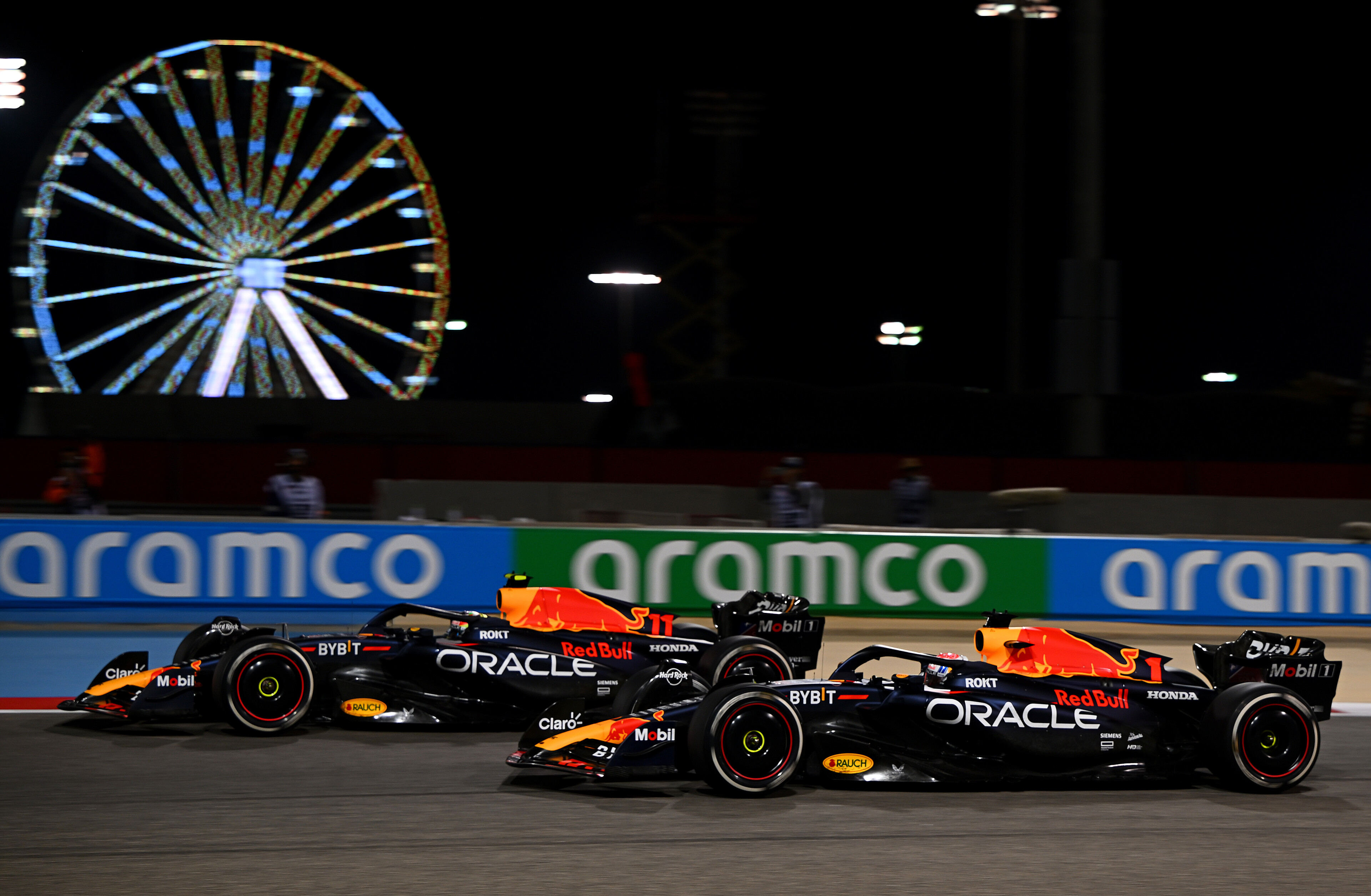 With a car this fast, even on a bad day when the second driver is 0.5 seconds off the pace, he should start on the front row. And from there he should dominate the rest of the field.
Let's look at the dynamics of Rosberg's defeat of Hamilton in 2016. Number of times he beat Hamilton in a straight race: Four. Number of times Hamilton beat Rosberg in a straight race: 10.
But of those 10 times Hamilton beat him, Rosberg was able to finish second on five occasions. So Rosberg lost only 35 points to Hamilton over those five races. On the other hand, Rosberg gained a significant number of points directly as a result of events outside of Hamilton's control in races or beforehand (a power unit failure while leading in Malaysia is the most obvious example, but he was also hit by Valtteri Bottas in Bahrain when he'd started from pole, and started down the grid in China and Russia owing to engine problems in qualifying). By contrast, on no occasion did Hamilton score extra points as a result of a Rosberg DNF. The reliability swing, in other words, was far greater than the five points Rosberg won the title by.
There was no logical reason for Hamilton's sorry sequence of DNFs. At one stage there had been three Mercedes power unit failures between all of the eight Mercedes-powered cars all year. Every one of them was on Hamilton's car. It can happen. "It's like he's thrown red six times in a row at the casino," commented Toto Wolff in sympathy.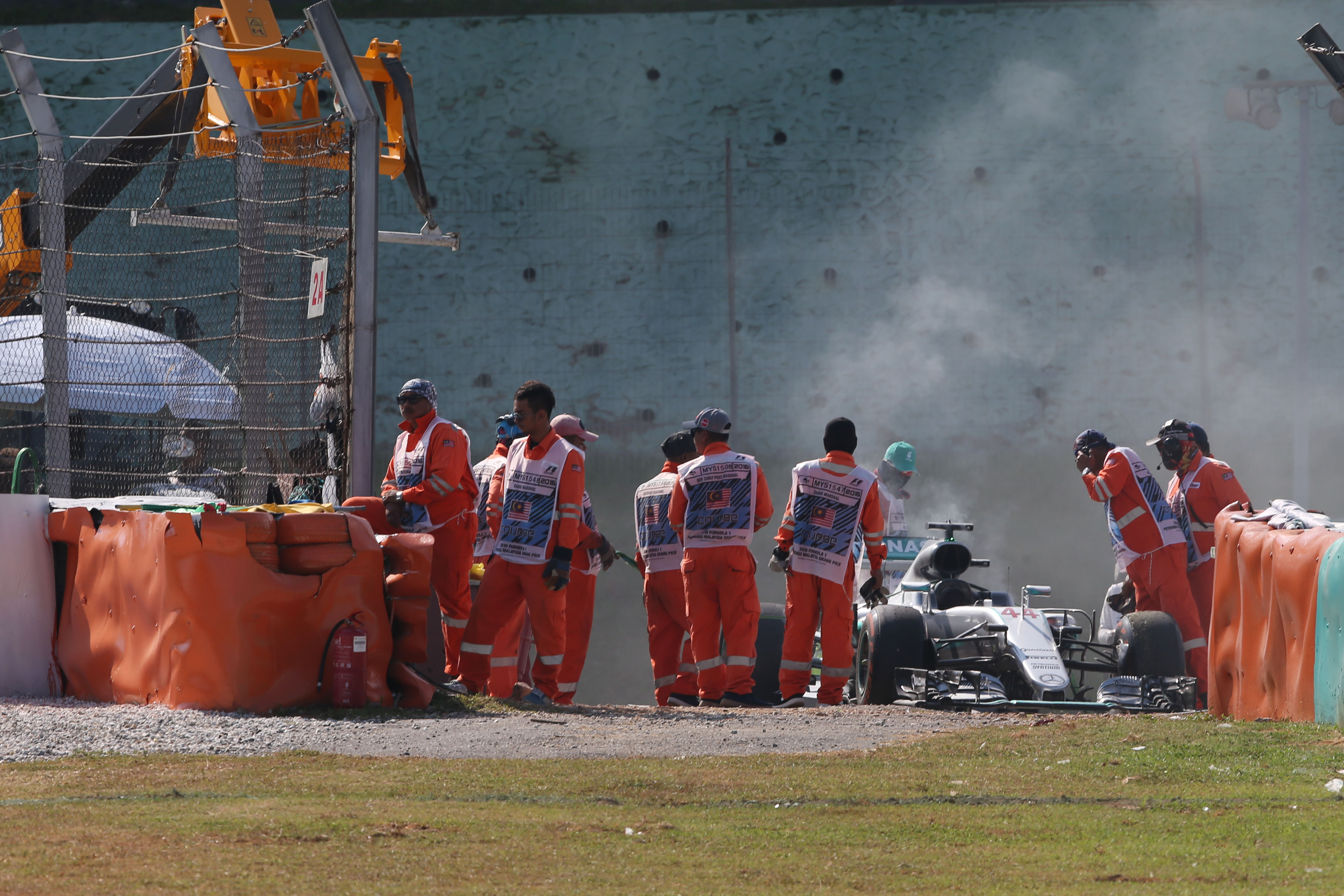 Is Perez as close in performance to Verstappen as Rosberg was to Hamilton? No, he's not. But in this scenario that wouldn't even matter. So long as he's good enough to finish second in a car that's got a second per lap on the rest of the field, he wouldn't need to be Rosberg-close if his reliability was sufficiently better than Verstappen's.
So a hugely fast but mechanically brittle car absolutely maximises the peril of Verstappen being out-scored by Perez. Not on merit, but just by blind, dumb random luck. He's still the overwhelming favourite of course. But it's more than understandable that he is so preoccupied by reliability.
"It's not only about the pace of the car," Verstappen said after the race in Jeddah. "We need to make sure we are reliable without any issues. I mean, my first weekend was not very clean, because of just the big balance shift from testing to the race weekend, some other things which are going on in the background. And now again, after three positive practice sessions, where then of course, I have an issue in qualifying. Of course, I recovered to second, which is good.
"And of course in general, the whole feeling in the team, everyone is happy but personally, I'm not happy. Because I'm not here to be second, especially when you are working very hard also back at the factory to make sure that you arrive here in a good state, and basically making sure that everything is spot on.
"And then you have to do a recovery race. I don't mind doing it. But when you're fighting for a championship and especially when it looks like it's just between two cars, we have to make sure that also the two cars are reliable."