Marcin Budkowski has left his position as executive director of the Alpine Formula 1 team.
Alpine has announced Budkowski's departure, framing it as a "decision to end their collaboration" as of today.
Alpine CEO Laurent Rossi is overseeing the team in the interim to ensure a smooth transition into the new season. It is unclear who will replace Budkowski, although Alpine had indicated towards the end of last season that management changes, and potentially structural alterations, were possible.
Otmar Szafnauer, who left his position as Aston Martin team principal earlier this month, has been linked to a move to the team. He would be an obvious candidate given his skillset, although his plans remain unclear.
"I would like to thank Marcin Budkowski for his commitment and contribution to the team's results over the last four years," said Rossi.
"The team is fully focused on getting the car ready for the first race in Bahrain and deliver a step beyond in performance."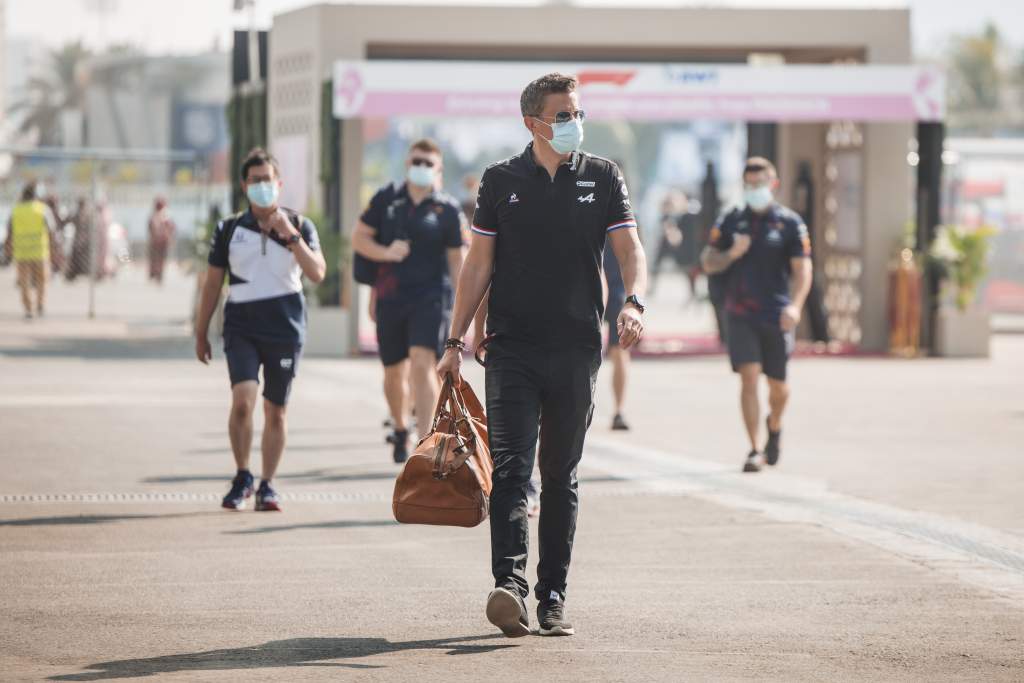 Budkowski joined Alpine, then under the Renault name, at the start of 2018 – although he was not able to start work on F1 projects or at its Enstone base until April that year. This was because of concerns about the knowledge he brought to the team from his previous role with the FIA as head of the F1 technical department.
When he joined the team, he oversaw the expansion of its technical strength at Enstone and the development of new facilities – and later was charged with overseeing collaboration with Renault Sport F1's engine programme at Viry-Chatillon.
Budkowski had been expected to take up the role of team principal with Alpine in 2021, but as a consequence of Cyril Abiteboul's unexpected departure this did not happen. Instead, that role was effectively split between Budkowski, who continued in his job as executive director, and new arrival Davide Brivio, who became racing director.
However, Budkowski was the de facto team principal and oversaw the 2021 season, during which Alpine claimed its first victory as a brand competing in F1 – the first win for 'Team Enstone' since 2013 – with Esteban Ocon in the Hungarian Grand Prix.
Budkowski has been touted as a possible target for Aston Martin to replace Szafanuer.
"I truly enjoyed being part of the leadership team of Renault then Alpine F1 Team, working with such a talented and dedicated group of people," said Budkowski.
"I will be watching the team's progress fondly in the seasons to come."