Ex-Ferrari boss Ross Brawn says he'll now be watching Formula 1 "from his sofa" after exiting his F1 management role, effectively ruling himself out of another job within the championship.
After leading the likes of Benetton, Ferrari and his own Brawn GP team to success as a team principal, Brawn initially retired from F1 in early 2014.
But he returned three years later when Liberty Media completed its takeover of F1 and installed Brawn as F1's managing director of motorsport.
Brawn oversaw the development and introduction of the new F1 ruleset introduced in 2022 as well as the first-ever F1 cost cap one year prior.
It emerged at the end of 2021 that Brawn would leave his role at F1 at the end of the following season, a decision that was later confirmed.
Brawn says he wanted to step aside to allow a new group of individuals to develop and guide the introduction of the next major rules overhaul that is currently scheduled for 2026.
"I've loved everything I've done in the last few years," Brawn said in his final column for F1's official website.
"I'd moved away from wanting to be part of a team – I decided I'd done enough of that! And this was the only thing that could have possibly appealed. I've been very fortunate to have been given the opportunity by Liberty and it was a labour of love.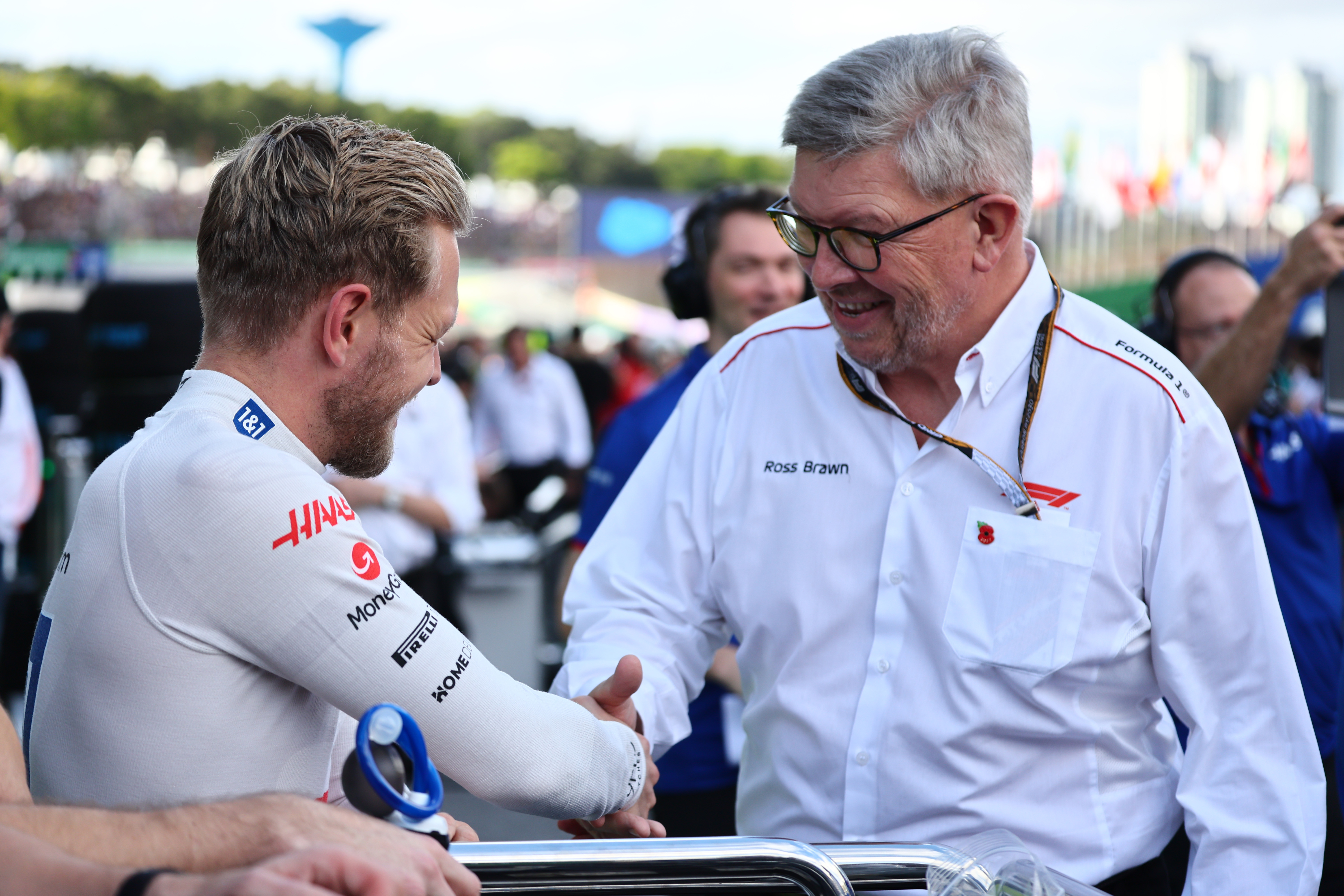 "Now is the right time for me to retire. We have done the bulk of the work, and we are in a consolidation period now.
"There's a new car coming in 2026, but that's four years away, quite distant for me, so it's better the next group of people take on that mantle. I believe I'm leaving F1 in a great place.
"I've loved almost every minute of my 46-year career and I've been fortunate to have worked with many great teams, great drivers and great people. I wouldn't have changed a thing.
"One certainty is that without my wife and family support I couldn't have done it and I wouldn't have wanted to do it.
"I will now watch F1 from my sofa, cheering and cursing as an F1 fan, pleased that the sport is in a fantastic place and has such a fantastic future."
Brawn's comments likely end any already remote possibility of him returning to his old role as team principal somewhere in the pitlane, such as a return to Ferrari to replace the soon-to-be-axed Mattia Binotto.
While he'll "miss the involvement" he had, Brawn feels he's leaving F1 in a very strong place and says the 2022 cars have improved the racing and hit the goal he set out to achieve.
"I'm pleased with where we've got to," Brawn added.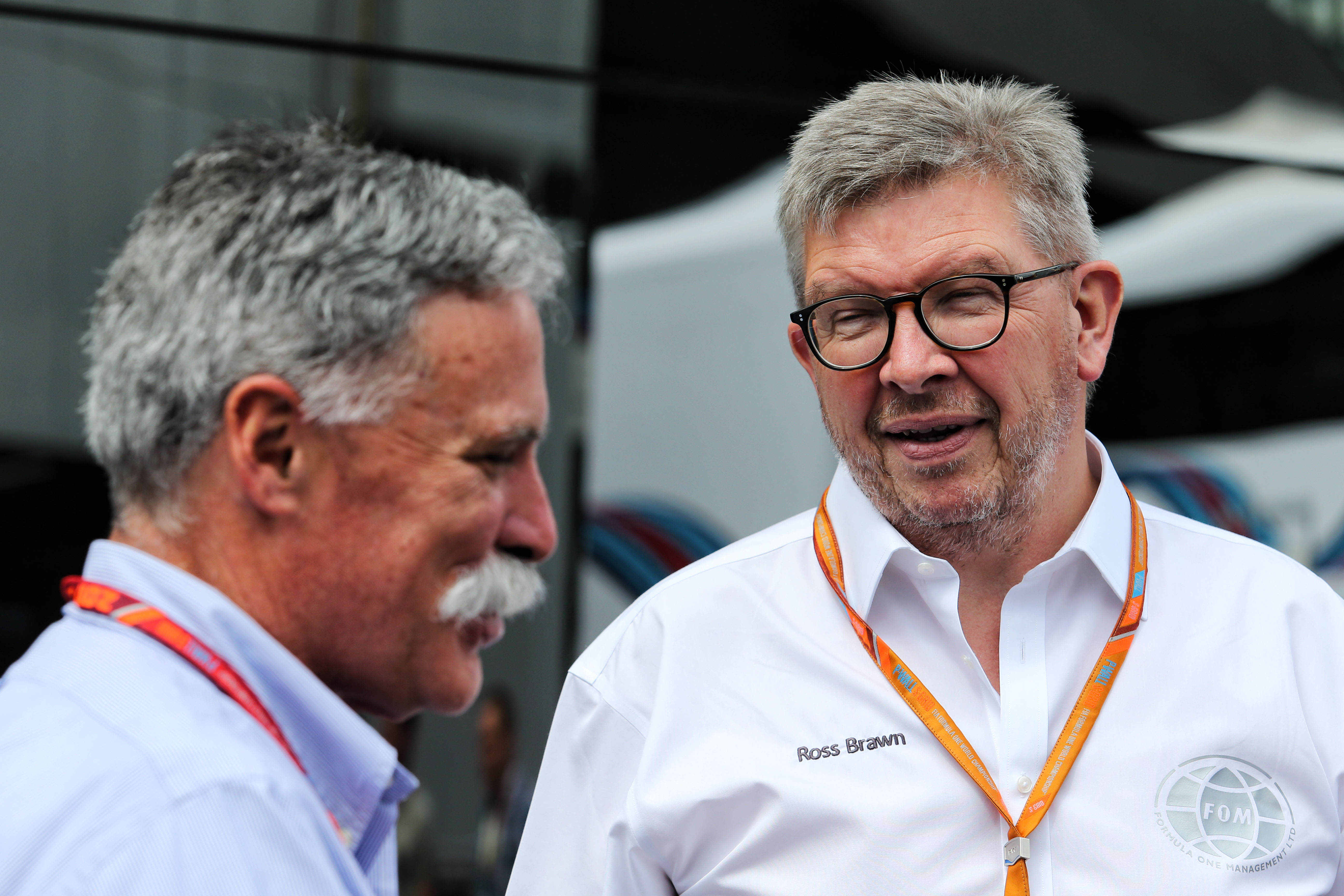 "I think there's been real change in the last six years since I joined the management team – and I feel happy about that. F1 today is as strong as it's ever been.
"Liberty knew about the economics of F1, but they didn't know so much about F1 as a sport and that side of the business when they first became involved.
"They were smart enough to put Chase Carey in charge [as F1 CEO]. Despite not being an experienced F1 veteran, he grasped the business and the sport quickly.
"I was approached by Liberty as someone with F1 experience, something they needed in the beginning. I was interested, but only if we could tackle the development of the sport from a different perspective – how do we improve the racing?
"I think we have succeeded. We've built a great team and I'm really pleased with what we have achieved.
"We've set F1 on a new path."
Brawn believes the cost cap was a "very significant step" for F1 and while it has "bugs to iron out", he believes it's a 'fantastic' achievement.
He's also pleased with how the governance within F1 has changed.
"We now have much more flexibility and don't need all the teams to agree for the sport to make changes and go forward," Brawn explained.
"As long as we get eight teams to agree, we can get things done in the short term.
"With five teams and the FIA and F1, we can get things done in the long term.
"We don't have the constraint of the old governance system and there are now lots of things we've moved in the right direction which has made this sport function so much better than it did before."
Brawn believes sprint races are an "initiative which seems to have worked".
F1 will expand to six sprint races in 2023 but Brawn doesn't know "what will be the optimum number" to have in the future.
"Some argue we should have it at every race," he said.
"We'll see if that is how it evolves. The sprint has certainly livened up the whole weekend and gives us a full three days of action."