Formula 1 drivers labelled the new Jeddah circuit "incredibly fast", "a maze" and "quite hardcore" – with parts so intense "if you blink, you're in the wall".
Saudi Arabia's first grand prix is being held on a rapidly-built street circuit in Jeddah, with a 27-turn layout that is ultra-fast because of several flat-out sections and three DRS zones.
It was compared to a full-length version of the fastest sections from Macau and Baku in the build-up and after the first day of running on Friday most of the drivers were effusive in their praise for the challenging but exciting venue.
Seven-time world champion Lewis Hamilton called it "rapid, unbelievably quick".
"It really is incredibly fast, a lot of grip as well," he said. "If you can get the rhythm, a really beautiful track."
McLaren's Lando Norris said the track "keeps you on your toes throughout the whole lap" but highlighted the twists in the first sector in particular, claiming: "Sector one, if you blink, you're in the wall."
He added: "You need so much concentration because it's all so fast. On a street circuit like Monaco, a lot of the circuit you have to concentrate a lot but some of it is very slow. You can relax a little bit. It's easier to judge where the wall is and so on.
"Here, it's all high speed so judging distances to walls is so much more difficult, and that makes it a lot more difficult to concentrate, and it's going to be difficult in the race.
"It's a fun circuit, especially the first sector with the barriers and the flow of the whole section.
"It's a lot of fun. Difficult but very enjoyable."
Valtteri Bottas enjoyed it so much he felt inclined to radio his approval of the track to his Mercedes team during practice.
🤩🤩 "****** this track is cool." – Valtteri Bottas, Jeddah 2021pic.twitter.com/ir9oDBZgX6

— Mercedes-AMG PETRONAS F1 Team (@MercedesAMGF1) December 3, 2021
Afterwards, Bottas said: "It's quite hardcore. It's pretty full gas and close to the walls and high speed.
"But that's what you want. That's what we enjoy and it definitely gives you a bit of an adrenaline rush."
Pierre Gasly echoed that sentiment, particularly when "going through the corners at some crazy speed" – the average speed of Hamilton's fastest lap in FP2 was 155mph.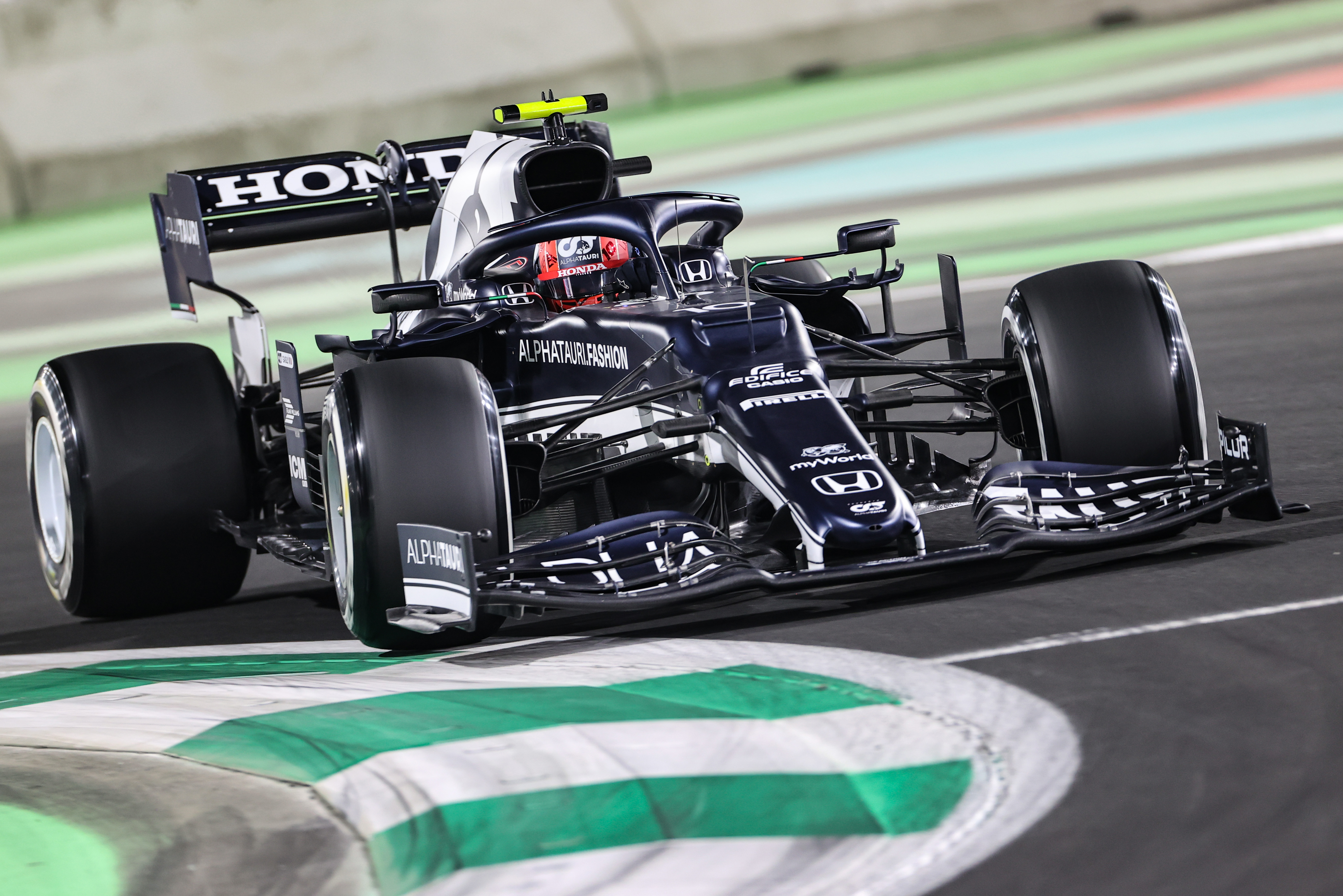 Gasly had said before the weekend that his simulator preparation for this track required a few more laps than normal to become familiar with the layout.
McLaren's Daniel Ricciardo reported that the similar sections had that effect early in practice as well.
"It's busy, it keeps you on your toes," he said. "It's a good track, really high-speed, lots of good flow to it.
"It kind of all looks the same, so you have to talk yourself through each corner: 'Oh this is this corner, this is that corner, fourth gear, OK this is now fifth…'
"It's a maze. But it's a lot of fun. And the grip's good. On a track like this, which is a fast street circuit, it's good to feel something like that."
Despite the challenge of the track, the only major incident was Charles Leclerc's big crash that caused a red flag late in FP2.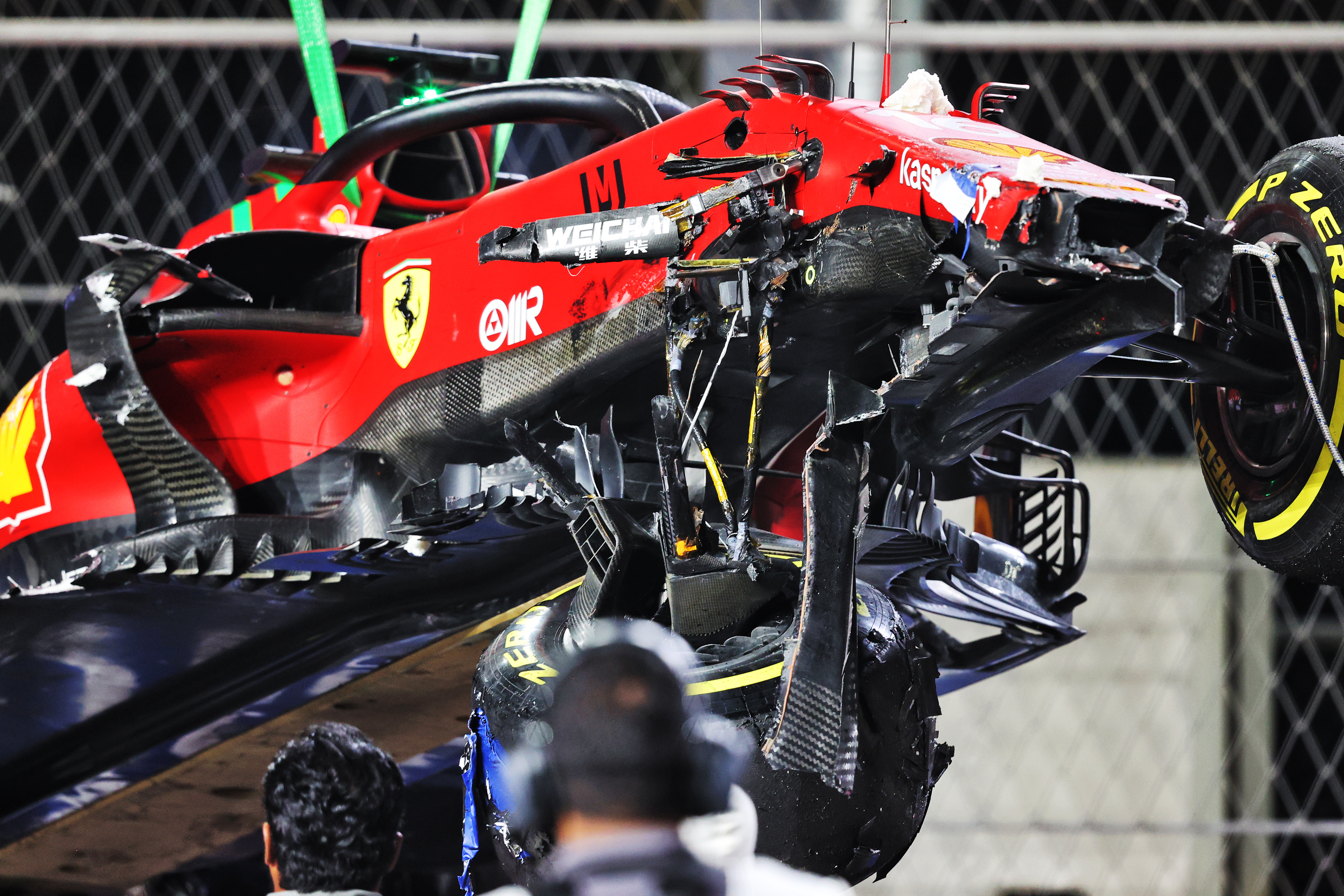 Fernando Alonso: "It is a very spectacular lap because you are driving between two walls at these speeds.
"Any mistake could have big consequences. So you have to be alert and it was not an easy day for anyone."
Not all the feedback was positive though. Haas's F1 rookie Nikita Mazepin found it difficult, not helped by what he felt was poor visibility from the floodlights.
"It's a very different track from what we've experienced this year, and not only this year but also for me in my career," said Mazepin.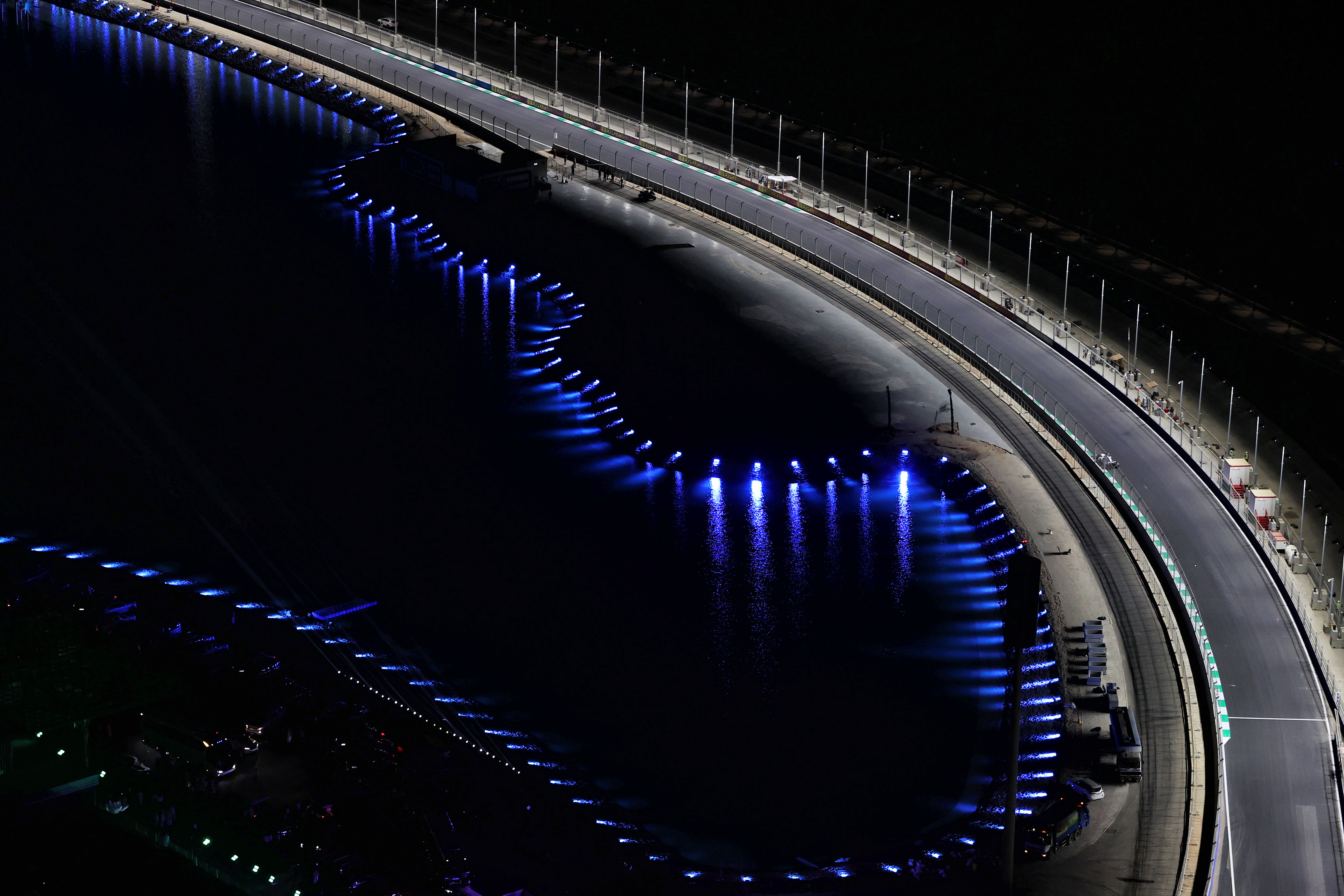 "It's a track that requires a lot of confidence and a lot of knowledge about where it's going because a lot of the corners look the same.
"And I didn't find the lighting around the track particularly good today, so especially when it gets dark it becomes difficult to see where you're going."