The top three finishers in Formula 1's Austrian Grand Prix – Charles Leclerc, Max Verstappen and Lewis Hamilton – have been summoned to the stewards for an alleged parc ferme instructions breach.
Leclerc passed title rival Verstappen on three separate occasions to win the race at the Red Bull Ring.
It was Leclerc's first victory since the third round of the season in Australia and chipped away at Verstappen's championship lead, trimming it to 38 points.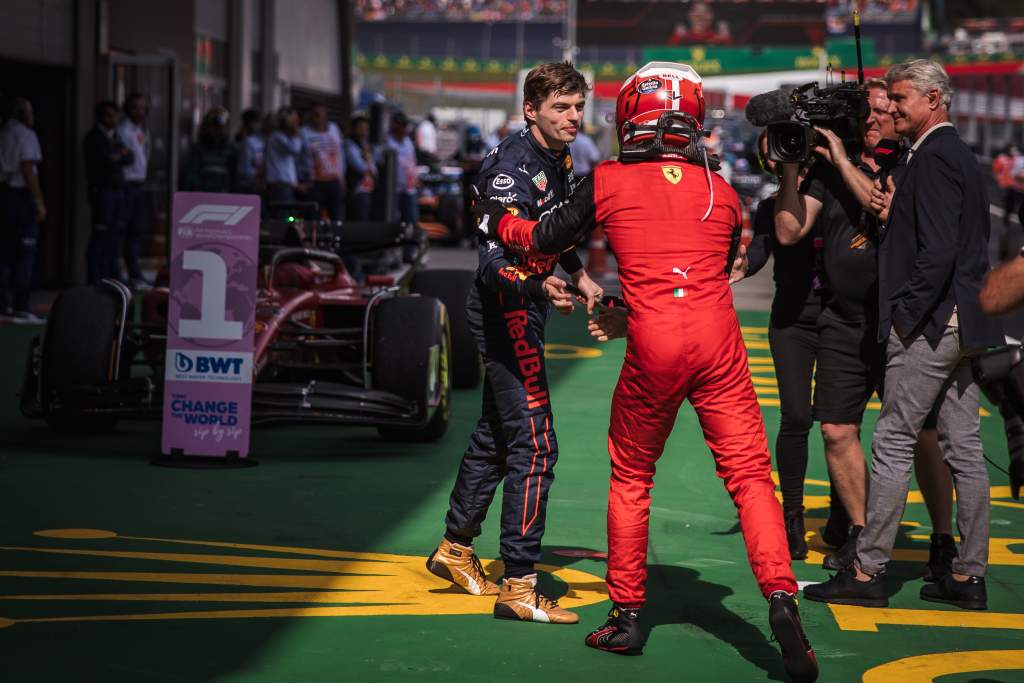 However, representatives from the teams of the top three finishers – Ferrari, Red Bull and Mercedes – have now been summoned to the stewards for an alleged rules breach relating to parc ferme instructions.
The relevant article of the International Sporting Code the trio are said to have breached refers to a failure to "follow the instructions of the relevant officials for the safe and orderly conduct of the event".
The offence in question is understood to be relating the the drivers' physios attending to them in parc ferme before the drivers could be weighed.
The race directors' notes specify that physios "must wait outside the cool down room behind the podium until the podium ceremony has concluded".
This particular investigation is unlikely to result in a sporting penalty that could impact the result of the race. But if effectively sends a message – and may result in more severe sanctions in the future.