Amid the excitement of Audi's Formula 1 plans for 2026 finally being confirmed and the first concrete deals of the new project being revealed, the manufacturer also seemed to make its first mistake.
After what felt like an eternity of speculation and rumour, one of F1's longest-running 'will they, won't they' stories ended recently with the news of Audi's confirmed 2026 plans during the Belgian Grand Prix at the end of August.
And alongside a big, public show of commitment with a press conference and a show car launch, Audi declared an expectation to succeed quickly.
Audi CEO Markus Duesmann has admitted that Audi has "a lot of pressure" in order to be ready for 2026 and will take time to get its infrastructure up to the required standard. But he still aims to be "very competitive" within three years of its F1 debut.
For a manufacturer like Audi, "very competitive" can only mean at least fighting for podiums. That's a bold target within three years of entering F1, whether that's from an engine or team perspective.
This will likely have gone down well in the boardroom given the penchant big corporations have for three- or five-year plans. And obviously it is not impossible.
Audi has a great track record in motorsport and has been ultra-successful in other disciplines, notably sportscar racing and its signature event: the Le Mans 24 Hours. It is also investing heavily in tooling up to be a big hitter in F1. Audi does not do things by halves.
But the scale of the challenge is not to be underestimated, nor is the precedent for why Audi's potentially made a needless mistake. Big manufacturers can't help themselves when it comes to setting out public timelines to achieve major goals and there is a pattern of them being burned by this in F1.
Audi will be the first new engine manufacturer on the grid since Honda joined in 2015 and the first major works team takeover since Renault bought Lotus ahead of the 2016 season. Both publicly set aggressive targets and failed to achieve them.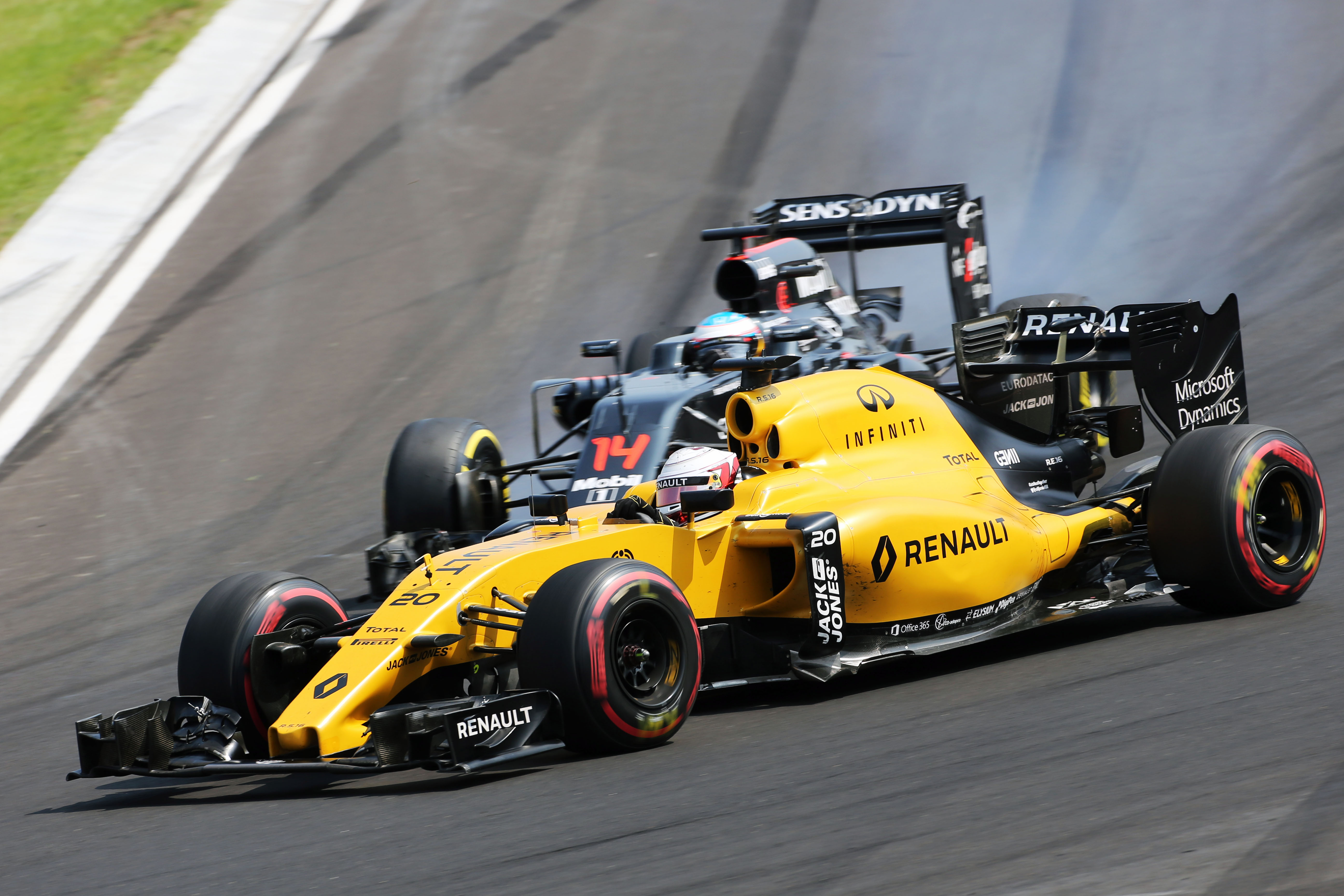 They are not identical situations to Audi by any means. Renault at least had an established F1 engine operation when it took over 'Team Enstone' again while Honda was playing catch-up at the start of brand new regulations. But there are warnings from both projects.
Audi intends to enter as a team and engine supplier and is expected to take over the Sauber operation to do so.
It need only look to Renault to see a shining example of the fact that taking over an existing team is a simpler process than starting a brand new one but can still be an arduous task if that team requires significant investment. Renault's works team, now branded Alpine, finally scored the first victory of its comeback in last year's Hungarian Grand Prix but is still part of the midfield furniture.
It has had to rebuild the Enstone operation, which fell to its knees when Lotus suffered a financial crisis. Sauber – Audi's still to be officially announced route onto the grid – is not in the same position but wasn't far off only a few years ago. Yes, it has already put in the initial work to improve its foundations, but is quite a way from being able to challenge the likes of Red Bull, Ferrari and Mercedes.
It is still only a sporadic points finisher with obvious question marks over its development and validation capabilities given the 2022 Alfa Romeo is unreliable and has faded in competitiveness as the season has progressed.
And the scale of the engine challenge shouldn't be underestimated either. Honda took five seasons (after a brutal period of public embarrassment) to score a victory. And the expense of that project was so great when balanced against the drive to electrify within the automotive industry that Honda withdrew from F1 as an official participant last year, despite winning the drivers' championship with Red Bull and Max Verstappen.
While Audi is entering under modified and less complex rules, and has a longer lead time than the Honda programme that was fast-tracked for 2015, it is still on the backfoot compared to much more experienced opposition.
Audi knows that instant victories are unlikely and the project may take years to come to fruition, if it ever does. Success is earned, never guaranteed.
But it is a winning brand and can win in F1, so its potential is clear. Furthermore, the new budget cap era of F1 is rather favourable for manufacturers that want to identify fixed costs for certain programmes, so Audi can realistically plot a long-term future while avoiding the kind of financial black hole that has consumed many a boardroom-sensitive works team in the past.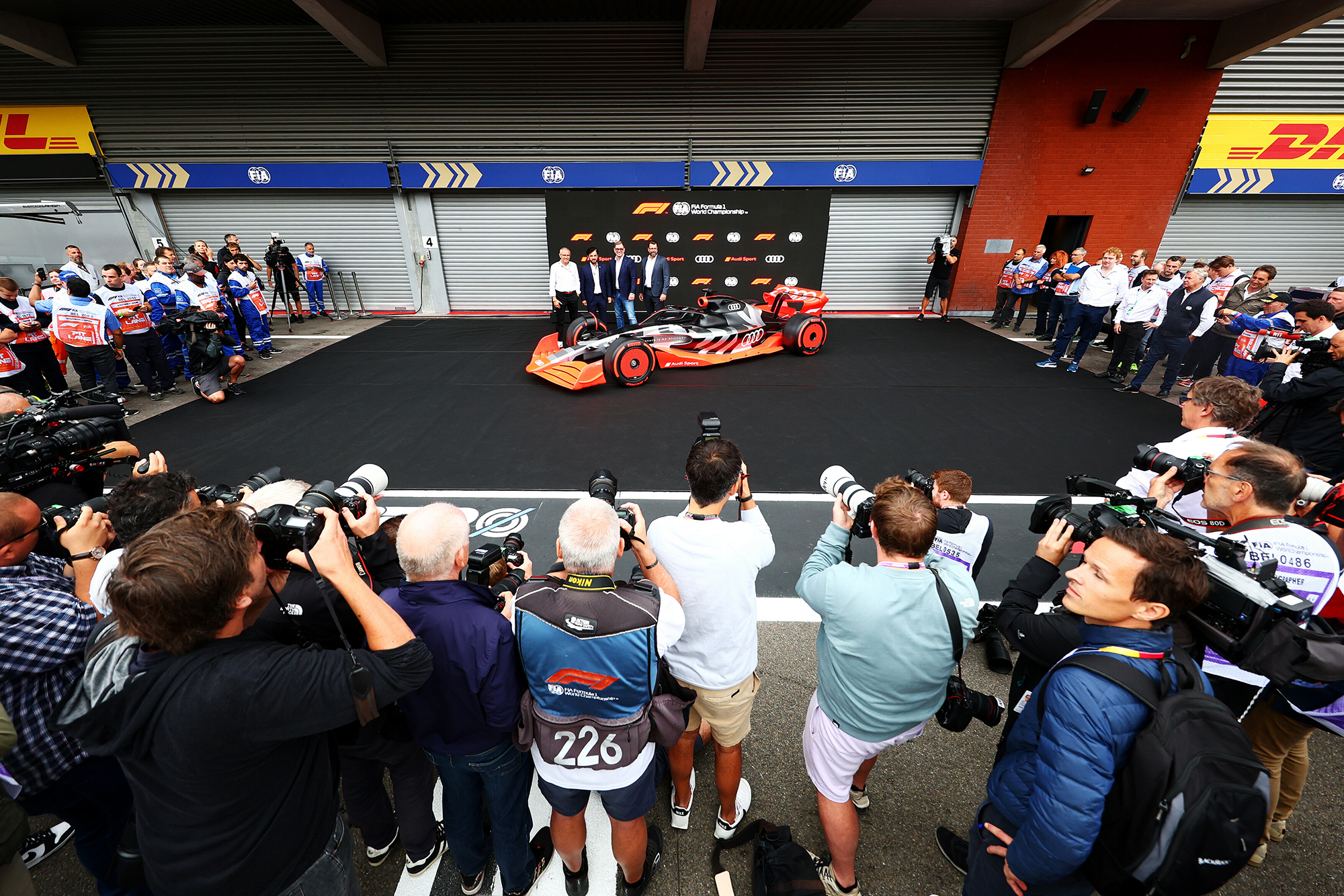 Now Audi's finally coming to F1, the prospect of another strong manufacturer fighting at the front is realistic. But whether that'll happen one year, three years, five years, or ever from the point of entry – nobody knows. Expressing a desire to be competitive is fine. Any hint of when that could or should happen is what's odd.
Bullishness is a fun trait in any F1 team, but it can also be a foolish one. Audi may not have set an ultra-specific goal but it has still publicly declared a quite aggressive target with a short timeline.
The 2026 season will come around quickly. And we already know what we must judge Audi against by 2028. That inevitably puts a mark on a project that, as Audi has acknowledged itself, is already facing a lot of pressure to succeed.