Audi has finalised its deal to buy into Sauber and make the team its works Formula 1 entry in 2026.
Earlier this year, after months of speculation, Audi committed to an engine programme as part of the next generation power unit regulations.
It did that without confirming a partner team but was widely expected to take over Sauber for what will be its first ever F1 entry.
Audi and Sauber have now announced that Sauber will become the "strategic partner of Audi's F1 programme" and that Audi "plans to acquire a stake in the Sauber Group".
The terms of the deal, including what the size of the stake will be and when it will happen, have not been disclosed but the expectation previously was that it would be a gradual investment with the stake increasing between now and 2026.
Sauber will continue to race as Alfa Romeo until the end of the 2023 season, honouring its existing title sponsorship with the Italian manufacturer, an arrangement that is a marketing deal rather than being a conventional works team.
The team will also keep running Ferrari engines until the end of 2025.
This will be Sauber's second full works arrangement after the Swiss team was owned by BMW in the mid-2000s.
Sauber said the deal guarantees the long-term future of the company and will bring the team "to new heights".
Owner Finn Rausing, who saved the team from financial collapse a few years ago and is expected to retain a stake in Sauber, called Audi the "best strategic partner" for the company.
"It is clear that we share values and a vision, and we look forward to achieving our common goals in a strong and successful partnership," said Rausing.
Sauber has been in a period of recovery since its financial malaise of the mid-2010s.
Under the leadership of Fred Vasseur it has gradually expanded its team and its facilities, and this year returned to the sort of upper-midfield competitiveness that Sauber has enjoyed in the past.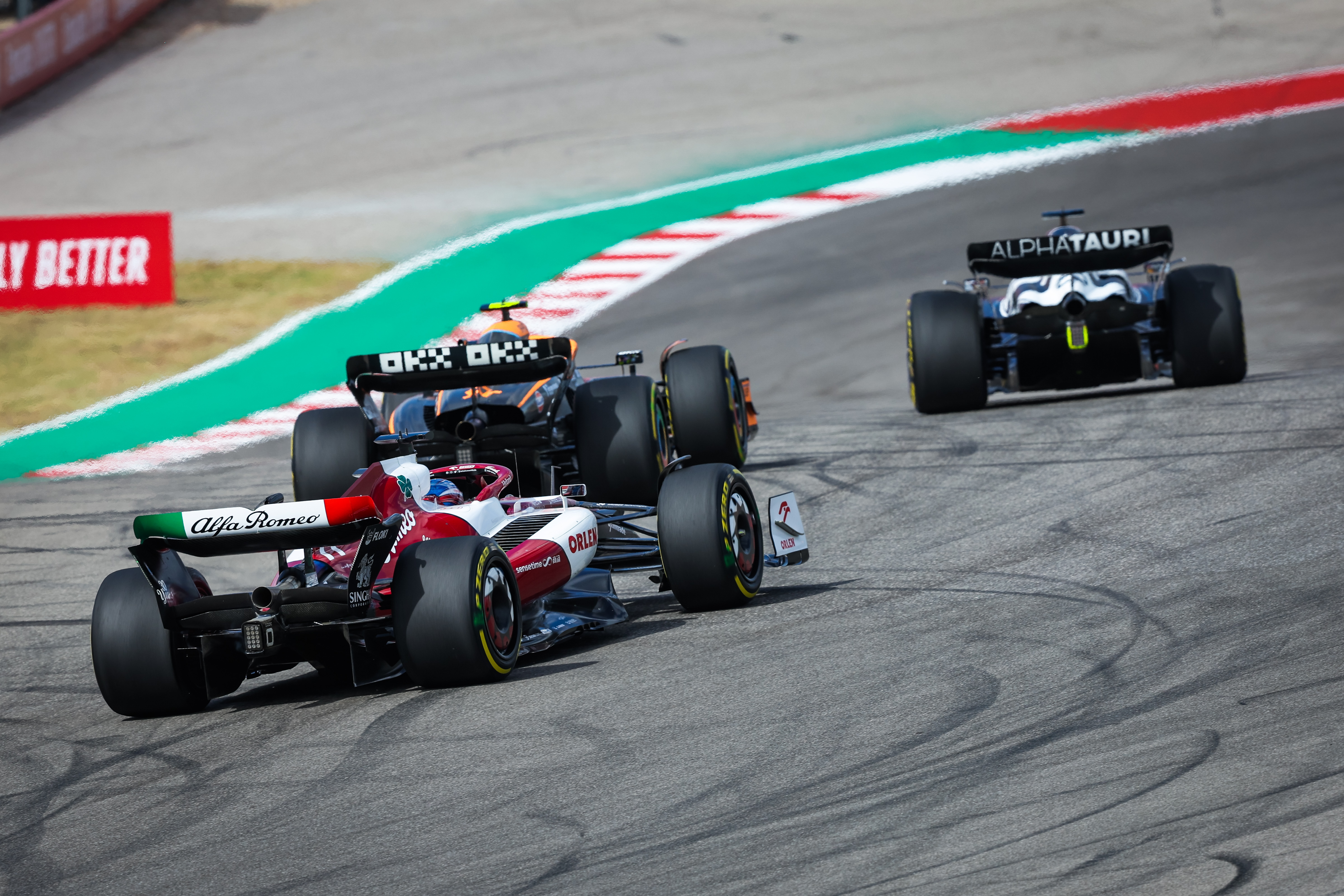 But is still lacking in terms of production and has not quite managed to run at F1's budget cap so far – something it will be able to do under the Audi deal.
Vasseur said the Audi partnership will be a "key step" for the team's long-term ambitions and called it an "honour and a great responsibility" to be the official works team.
Reiterating Rausing's sentiment, Vasseur added: "It's the best option for the future and we are fully confident we can help Audi achieve the objectives they have set for their journey in Formula 1."
It is unclear what level of involvement Audi will want in Sauber but the expectation is it will gradually assume majority control.
What that means in terms of personnel is to be determined as until now the only news from Audi has related to its engine programme, which is being overseen by Audi F1 CEO Adam Baker.
Audi board member Oliver Hoffman, who is responsible for the F1 programme at corporate level, said: "We are delighted to have gained such an experienced and competent partner for our ambitious Formula 1 project.
"We already know the Sauber Group with its state-of-the-art facility and experienced team from previous collaborations and are convinced that together we will form a strong team."