Aston Martin technical director Dan Fallows believes rival Formula 1 teams will find it "harder" to change their car concepts the longer they wait.
An early season switch to a Red Bull-style design last year laid the foundation for Aston Martin to transform from a back-of-the-grid team at the start of F1's new technical rules in 2022 to scoring four podiums in five grands prix this season.
Aston Martin was among the teams at the start of 2022 to have a unique sidepod design that was twin floor-esque, such was the protrusion of the top of the bodywork and the undercut beneath.
But in the Spanish Grand Prix it introduced a dramatic design change that prompted accusations of designing a 'green Red Bull', although it clearly featured other ideas and has been evolved further in 2023 – which Aston Martin has started as the second-best team.
While it is reaping the rewards for recognising it pursued the wrong design philosophy over a year ago, the two big teams Aston Martin is currently beating – Mercedes and Ferrari – appear to be paying the price for sticking with evolutions of their original designs.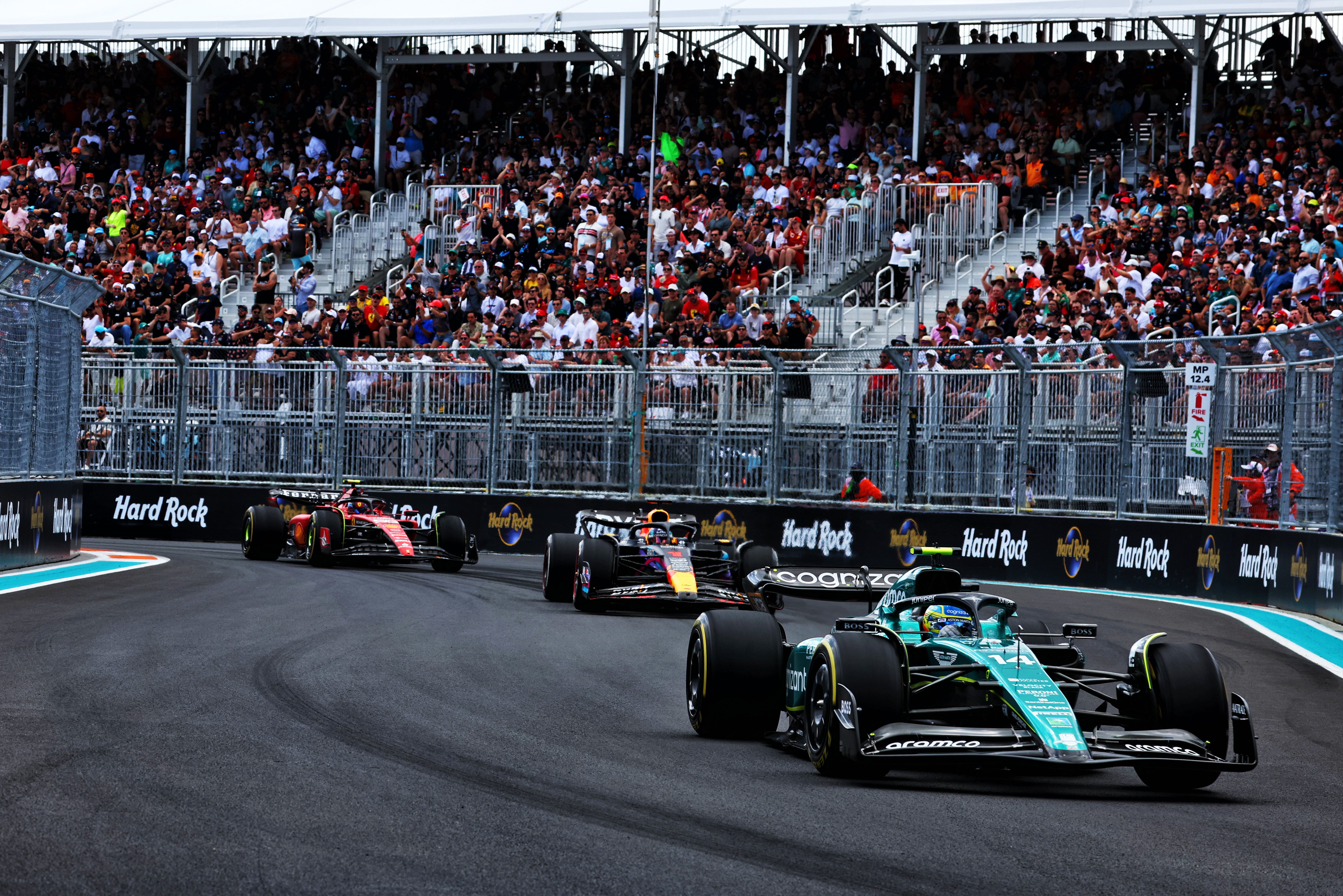 Fallows, who joined Aston Martin from Red Bull and whose first real contribution was this year's car, said he is "not surprised" to see different concepts still being pursued without a conclusive reason to change because of the amount of effort that goes into them.
"Once you've gone down the route of an aerodynamic concept particularly, it's very difficult to shift fundamentally," he said.
"And also, you have to really believe that that's the right thing to do.
"There are conceptual differences between us and Ferrari, for example, and Mercedes and we're actually very similar in pace the moment.
"So, I think it would be difficult for either of those teams to say that they've gone either in the wrong direction or they don't want to change.
"It'll be interesting to see whether anybody does shift it, but the longer time goes on, the harder that is to do."
Fallows was speaking at the Miami Grand Prix, the final race before Mercedes and Ferrari were set to introduce significant upgrades.
Their developments – planned for the now cancelled race at Imola – will hardly constitute B-spec cars, with Ferrari's likely to focus on a new floor and rear suspension, and Mercedes featuring revised front suspension, a new floor and new bodywork.
How close this moves the cars towards the visual look of the Red Bull RB19 is one of the most interesting elements, although crucial parts of how the cars work – like the underfloor and its mechanical platform – will be mostly independent of the aesthetics.
As for Aston Martin, it continues to eschew a major upgrade package in favour of bringing small updates whenever they are ready. Fallows believes that because the Aston Martin concept is less mature than Red Bull's, there is more room for constant improvement.
"We need to consider where we are relative to the Red Bull but I think there are areas we believe we are relatively strong," he said.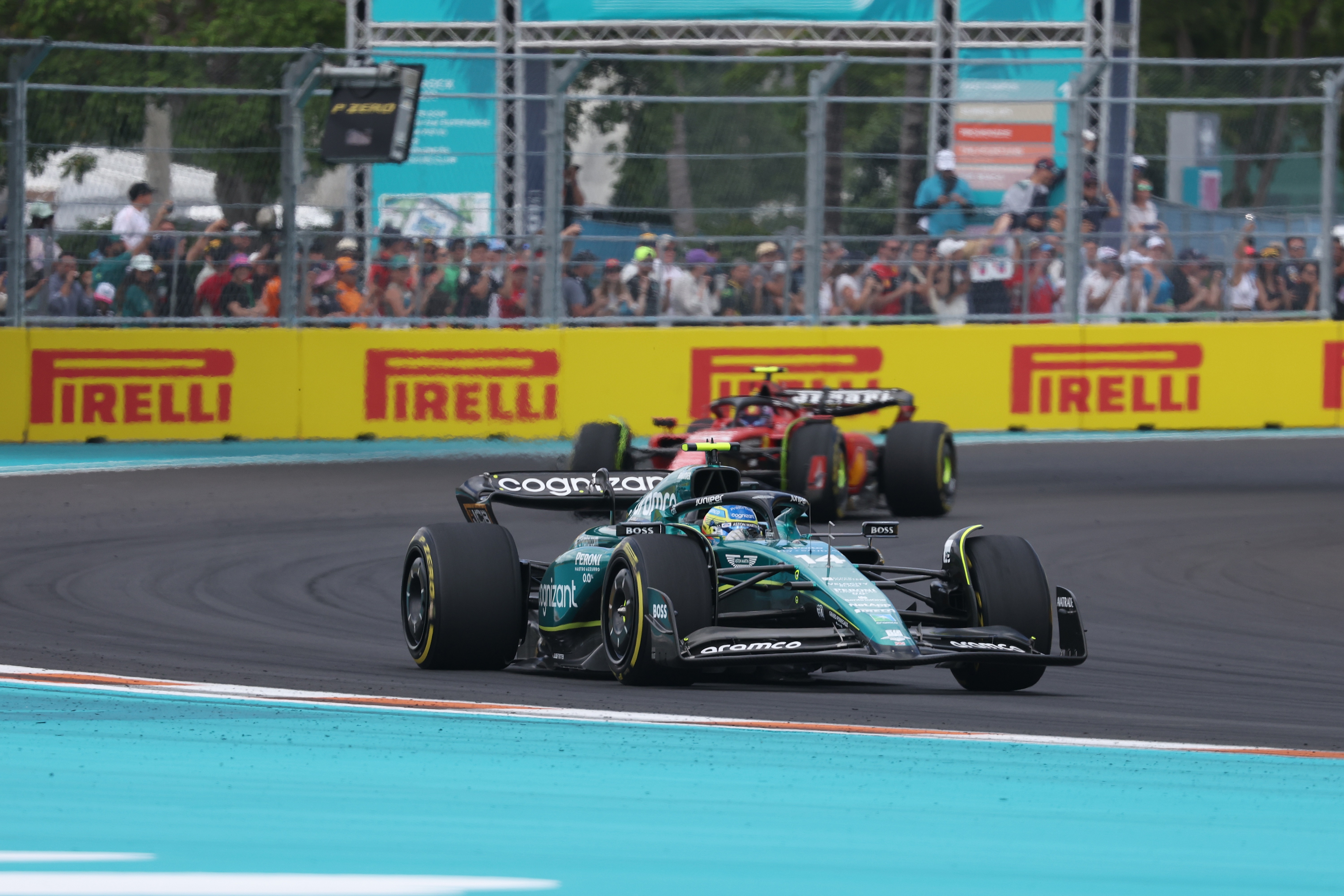 "We also have to optimise our car for every particular circuit which means there may be sometimes aspects, whether it's low-speed or high-speed corners, which aren't quite as strong as some other competitors.
"But I think the Red Bull as a concept has been evolved for a bit longer than ours.
"We very publicly went to a different concept early last year so we are still developing that.
"We think we've made a very big step this year but we still have a little way to go.
"Honestly, I wouldn't point to one single area of it, I think we just need to improve everything."
Fallows believes the AMR23 does not have "any significant weaknesses at the moment" but is wary of the steps that Mercedes and Ferrari should make as the season progresses.
Though Aston Martin is performing very well as best-of-the-rest after Red Bull there is a reasonably big gap between the two teams, which should be filled by one if not both of Mercedes and Ferrari if they were not underperforming.
Fallows says Aston Martin needs to be "on our A game" to keep fighting Mercedes and Ferrari, and that the team now needs to take the "next step" – with a pledge to keep developing this car through the year because it will likely translate into the 2024 car.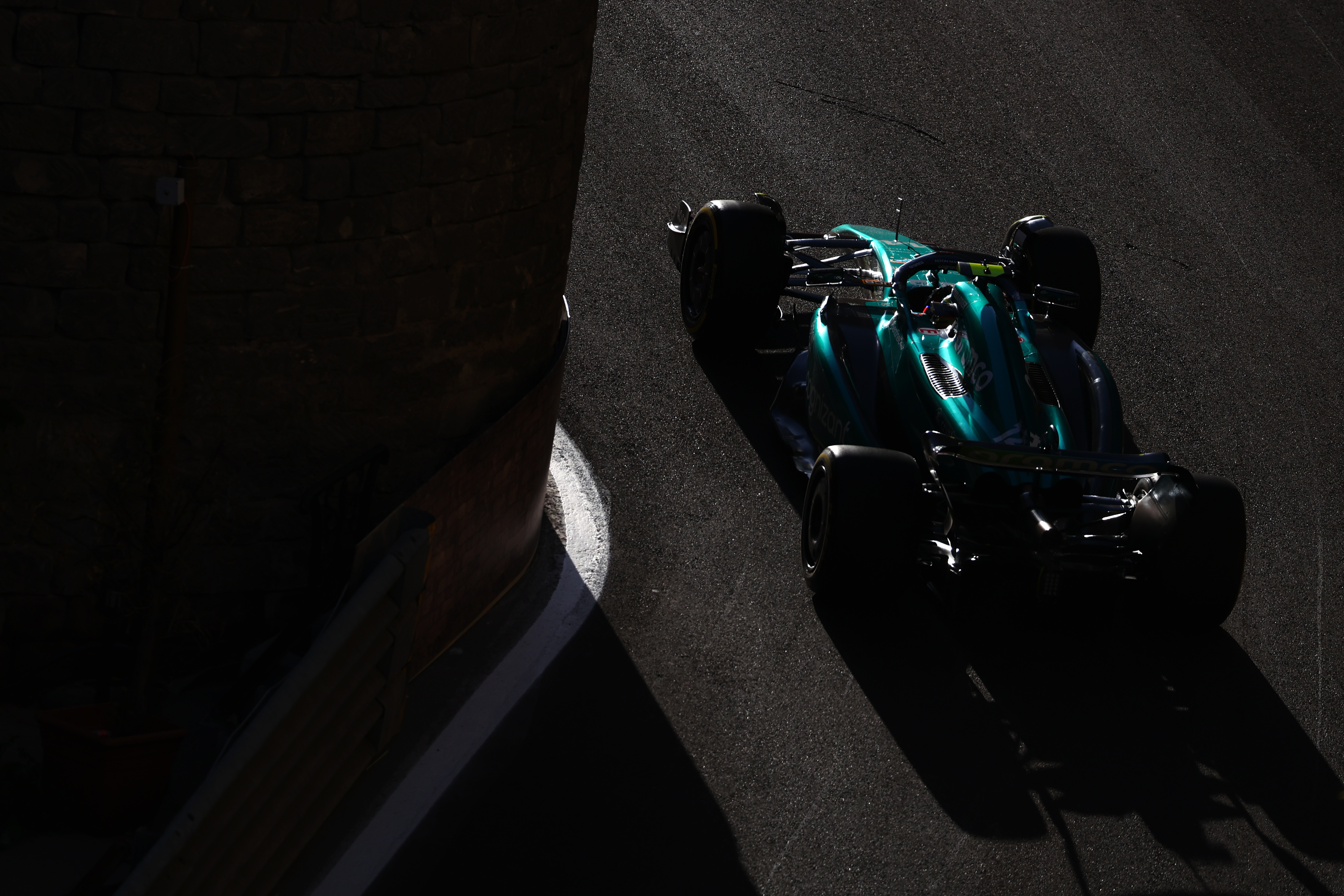 "We definitely want to start next year's car as early as we possibly can," he said.
"The game really for us is to make sure that we don't sacrifice this year's car.
"Inevitably, it will be a form of evolution of this year's car so everything we can do to get data to get updates on this year's car will certainly inform it.
"We can treat it as a sort of evolutionary step. But we don't want to be any less aggressive with the way we go about developing this car than we were going into this year."