Aston Martin reckons going in the "wrong direction" with its tyre pressures caused Sebastian Vettel to slump from third in final practice to a Q1 elimination in Canadian Grand Prix qualifying.
Vettel was in the top 10 throughout practice in Montreal, including both dry sessions on Friday, but starred in the rain-hit FP3 on Saturday in particular.
The four-time Formula 1 world champion had high hopes given the track was still very wet when qualifying began but instead found the AMR22 to be woefully uncompetitive, as he and team-mate Lance Stroll failed to progress to Q2.
"What was that? So different to this morning, so different," Vettel complained over the radio.
"I had no grip. Felt like the rear left was broken."
Aston Martin believes the cause of the problem was failing to reduce the tyre pressures enough to compensate for the track conditions improving.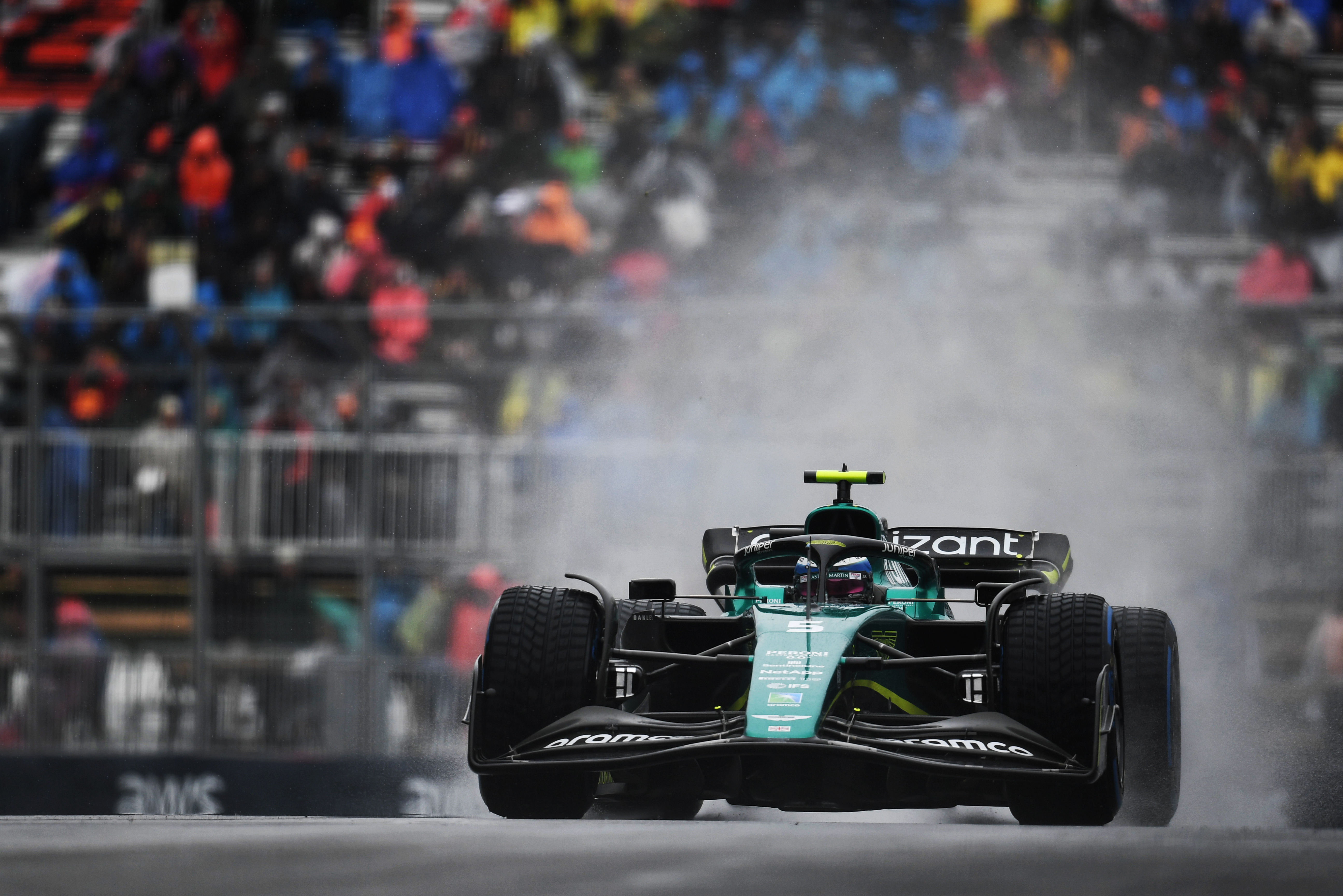 This was a legacy of struggling to get temperature into the tyres in FP3, when it was colder and wetter, but then suffering from the opposite problem in Q1.
"We ran quite a lot this morning, and the pressures didn't come up very well," explained team principal Mike Krack.
"So we had to take a lot of laps to build pressures. And we thought that the conditions were quite similar [for qualifying].
"But we had 20 cars on track in the afternoon, which were probably drying the track or making the track faster, much, much quicker than we were anticipating.
"Then we ran out of time. You're there and you try to make the best out of it.
"And had we managed into Q2, we would have been able to adjust it in time or to make further adjustments. But we ran out of time."
Krack said Aston Martin had reduced the pressures but realised in hindsight "we should have done a further step".
"We tried this morning to try and learn as much as possible," he said.
"But it went maybe a bit in the wrong direction.
"Because as I said this morning, we were really struggling to get the temperatures up. And this afternoon, it was exactly the opposite."
Vettel and Stroll will start 16th and 17th, gaining one place because of Charles Leclerc's grid penalty, in what is a poor return on the AMR22's most competitive weekend of the season.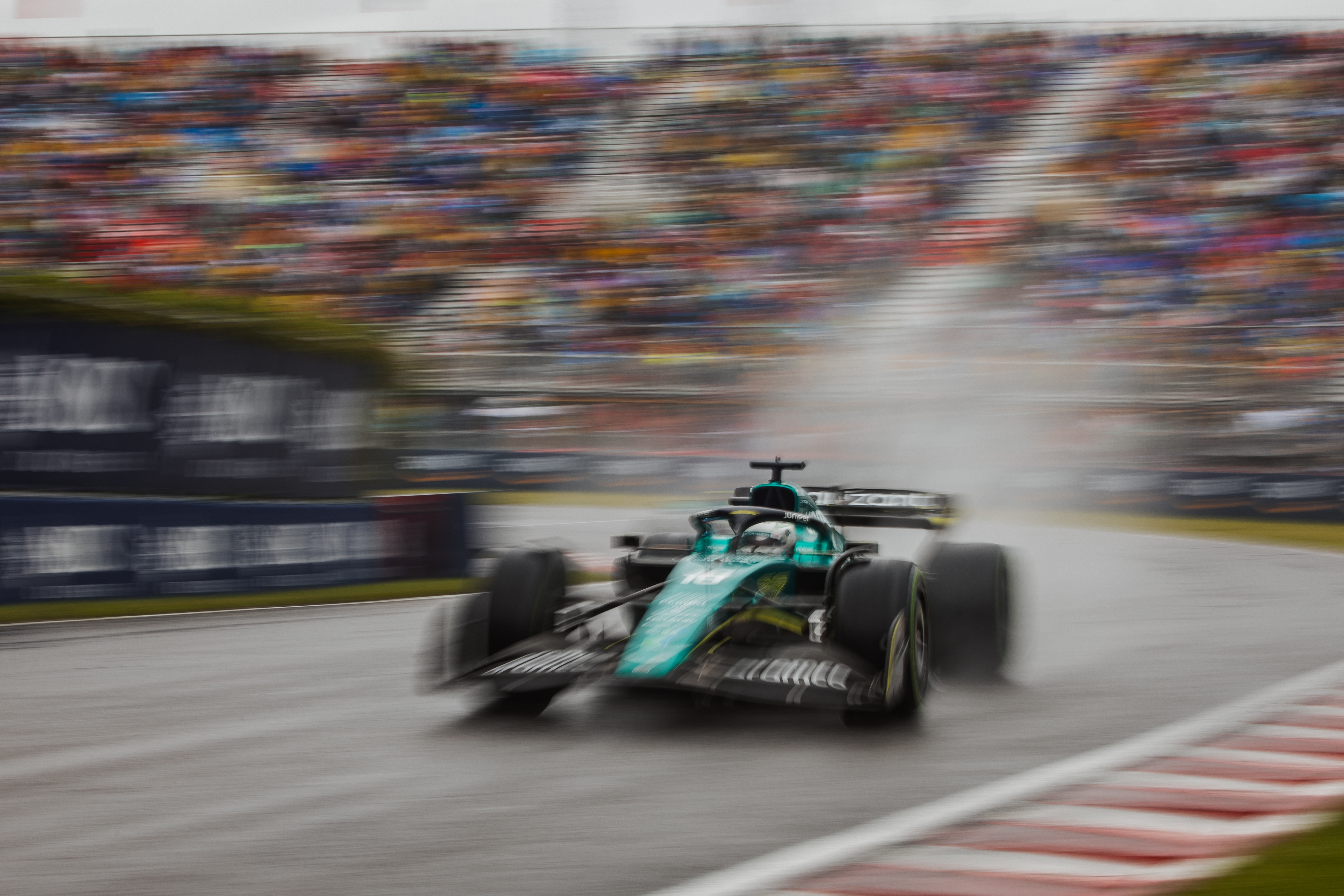 In addition to the lack of grip, Stroll was compromised by a yellow flag caused by Carlos Sainz in the first sector of his final lap in Q1.
The silver lining is that the car continues to be increasingly impressive since its major upgrade was introduced in Spain and Vettel said the reason he was so "pissed off" is that he felt a "really good result" was on the cards, "even better than in the dry".
"I've calmed down now," said Vettel. "What's the point of being pissed off now?
"It's one of those days where in a wet session with just a car like you want it to, you can make a difference.
"And I don't know what went wrong. So we missed that opportunity."
Vettel arrived in Canada after his first back-to-back points finishes of the season.
He was optimistic he can still keep the run going but wanted the team to be certain it has understood its issues.
"It's the same old game, we are probably faster than the cars right ahead of us, but we're stuck with them for the beginning," said Vettel.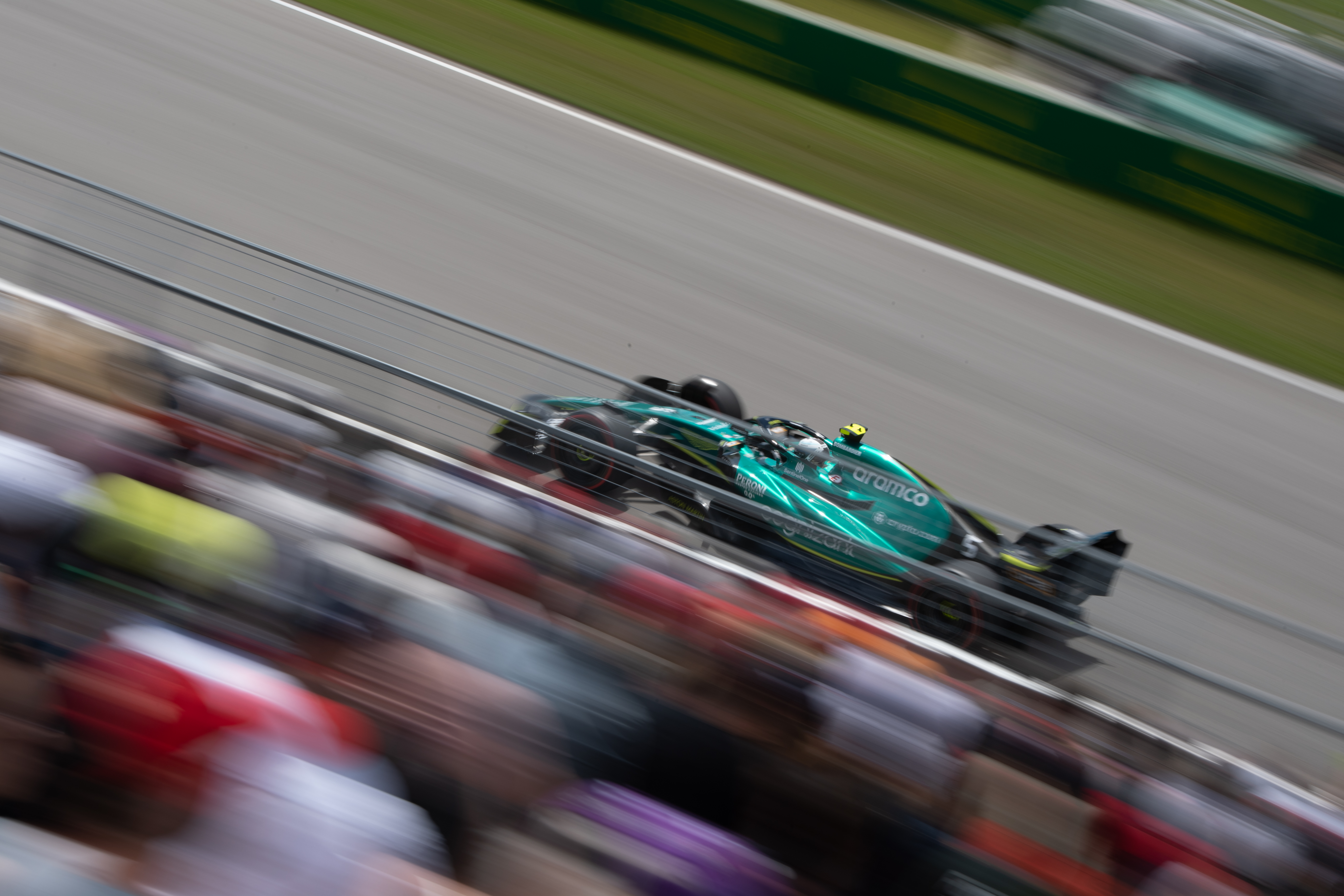 "And hopefully, we can have a good start, then we'll see with strategy.
"You're not going to be able to do something completely unexpected and come out first. But we need to be sharp.
"First of all, we need to try and understand what happened, whether there's actual damage or whether we did something wrong in, I don't know, preparing the tyres or the lap.
"And then turn the page and race hard. I still believe we can make some progress and maybe grab a point."