Michael Andretti's criticism of the "snobbish attitudes" within the "European Club" of Formula 1 is "not constructive" according to Haas F1 team boss Guenther Steiner.
Andretti announced his intention to claim an F1 entry for 2024 after his bid to secure the Sauber-run Alfa Romeo team collapsed last year.
His team submitted paperwork under its new Andretti Global banner but there is yet to be any public indication that it is close to an invite to join the championship.
There's been resistance from some teams, which will have to give up a share of prize money if Andretti joins because of F1's franchise model.
F1 itself is also believed to prefer any additional 11th team to be a manufacturer project such as Audi or Honda factory teams.
This indifference led to Andretti expressing his frustration at the "snobbish" attitudes within F1, which he described to GQ magazine as a "European Club".
Haas's Steiner was confused by Andretti's comments when told of them by The Race at the Austrian Grand Prix.
"I don't know what he's trying to achieve with these comments but that's down to Michael," Steiner said.
"It's not really our decision to give him a licence or not, you know.
"We have got an opinion, but I don't think we can decide that one.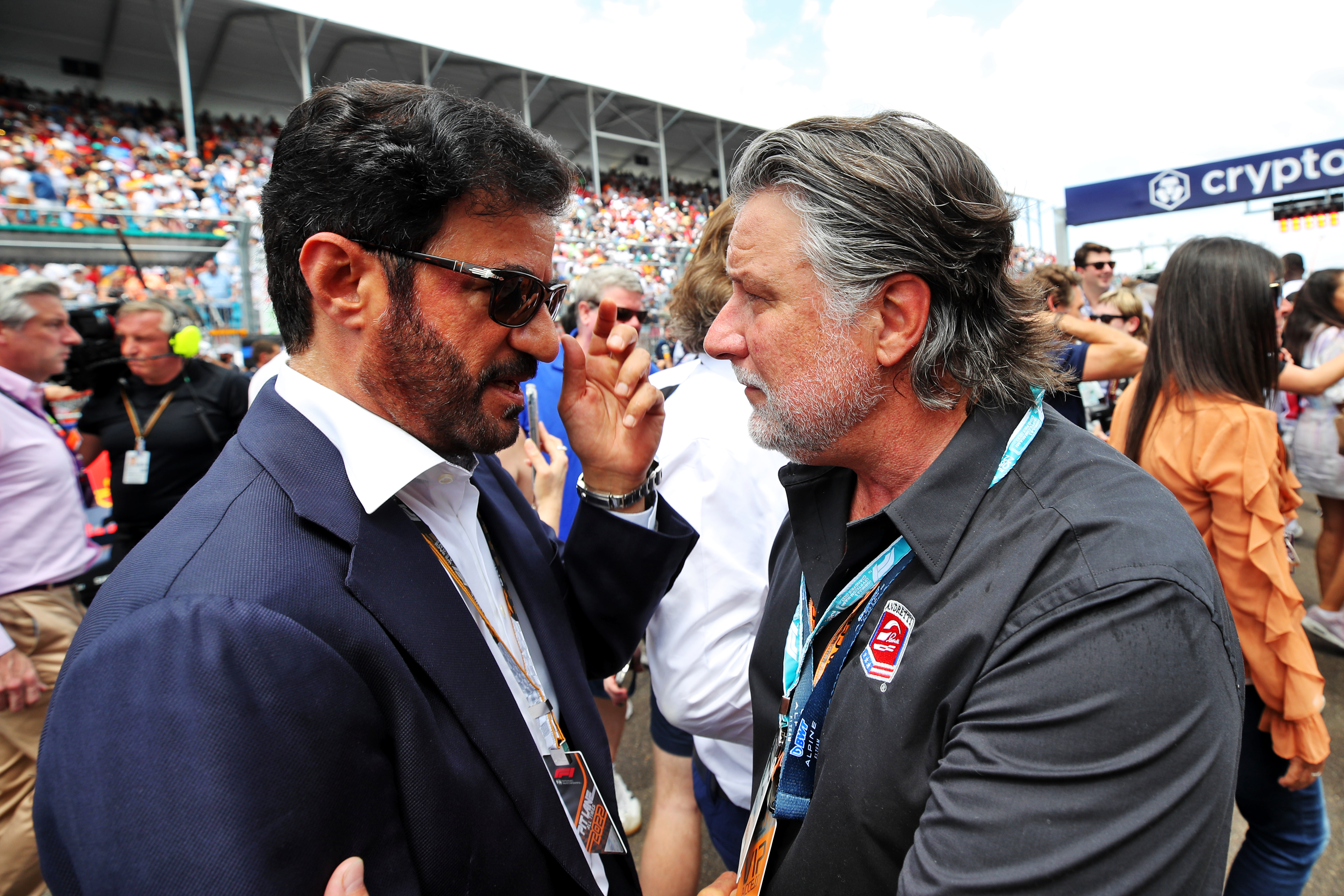 "So, we don't know what he presented, or I don't know why – I shouldn't speak for other people – I don't know what he presented to FIA and FOM so I have no idea.
"Obviously, in my opinion, these comments, they're not constructive, or, you know, taking [things] forward but you live by your choices."
The American-owned Haas team operates from its base in the UK – a model that Andretti would likely follow should it gain entry to F1.
Earlier this year, Andretti revealed that he has made "millions" of attempts to buy the Haas F1 team but his compatriot Gene Haas is not interested.
Speaking alongside Steiner in the press conference, Ferrari team boss Mattia Binotto said he's never met Michael Andretti so he "cannot comment because I never a discussion" with him.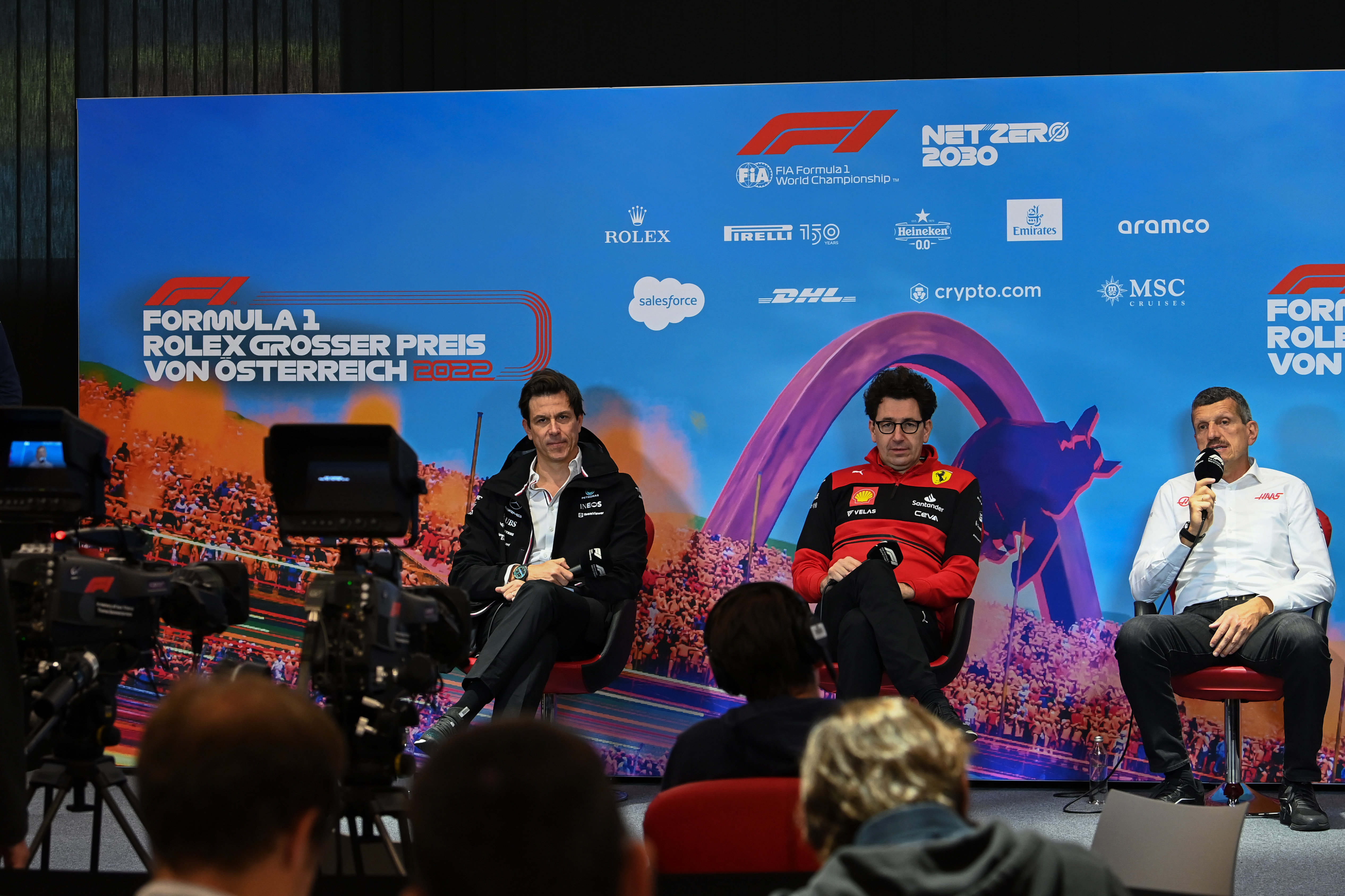 His opposite number at Mercedes Toto Wolff says he's spoken to Michael's 1978 F1 championship-winning father Mario "twice on the phone and that was very nice".
Michael Andretti tried to get the support of F1 teams in the paddock at the Miami Grand Prix in May.
But only McLaren and Alpine have so far publicly backed Andretti's plan and both teams have a degree of vested interest.
Alpine would be Andretti's most likely F1 engine supplier if it got to F1, while McLaren's boss Zak Brown has partnered Andretti in Extreme E and Supercars.
Andretti is hoping it can take advantage of F1's boom in America, and its team owner was quick to remind F1 that there's still plenty of untapped potential.
He said gains made by such projects as Netflix's Drive To Survive produces fans that are a "little fickle" and an Andretti F1 entry can be hook that keeps them interested in the championship.