The Andretti organisation has not yet demonstrated it deserves to have other teams "cheering" for it to be given a Formula 1 entry, reckons Mercedes boss Toto Wolff.
Michael Andretti wants to enter a new team called Andretti Global in 2024, based out of the United States and using a Renault engine.
However, since submitting "paperwork" to the FIA in February outlining its intent and stating its case, there has been no significant progress.
F1 and the FIA appear reticent to add a team in the short-term and the existing teams are worried they will lose money as they all take a share of F1's commercial revenue.
Andretti lacks backing among the current teams with the exception of McLaren, which is run by Michael Andretti's friend and business partner Zak Brown, and Alpine – the Renault works team.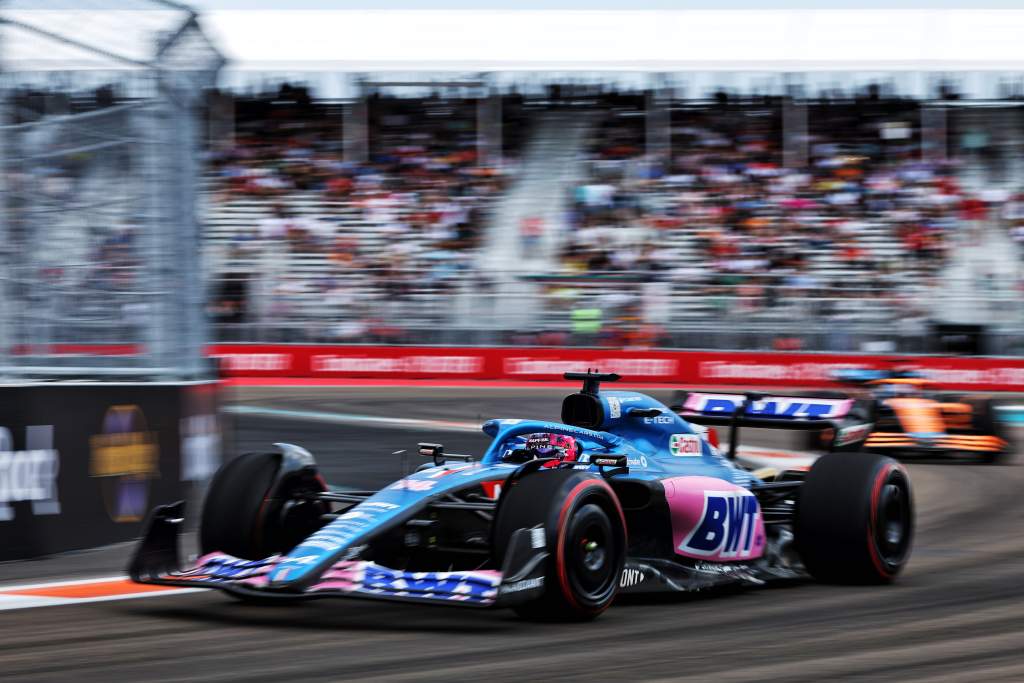 He has been seen canvassing various team principals in the paddock at this weekend's Miami Grand Prix and appears to be trying to get all of them to sign a document showing their support.
That is likely to take some time as several teams have reiterated their concerns over expanding the grid.
"If we have a true American team with an American driver, that would be very beneficial," said Mercedes boss Toto Wolff.
"But we have 10 entries today. We divide the prize fund among those 10 entries.
"We have invested considerable amounts over the last 10 years, each of the organisations sitting here on the podium have probably put more than a billion into their Formula 1 projects over the years.
"So it needs to be additive. If a team comes in, how can you demonstrate that you're bringing in more money than it's actually costing? Because an 11th team means a 10-percent dilution for everybody else.
"So, if one is able to demonstrate that, then we should all be sitting at the table and
cheering for such an entry.
"But that hasn't been demonstrated yet. And that may sound a bit dry because it comes down to the numbers but the value of Formula 1 is that it's a limited amount of franchises, and we don't want to dilute that value by just adding teams."
Following up Wolff's answer in Saturday's press conference, Brown said: "I agree with Toto. We have 10 great teams, an 11th and a 12th team need to add value to the sport.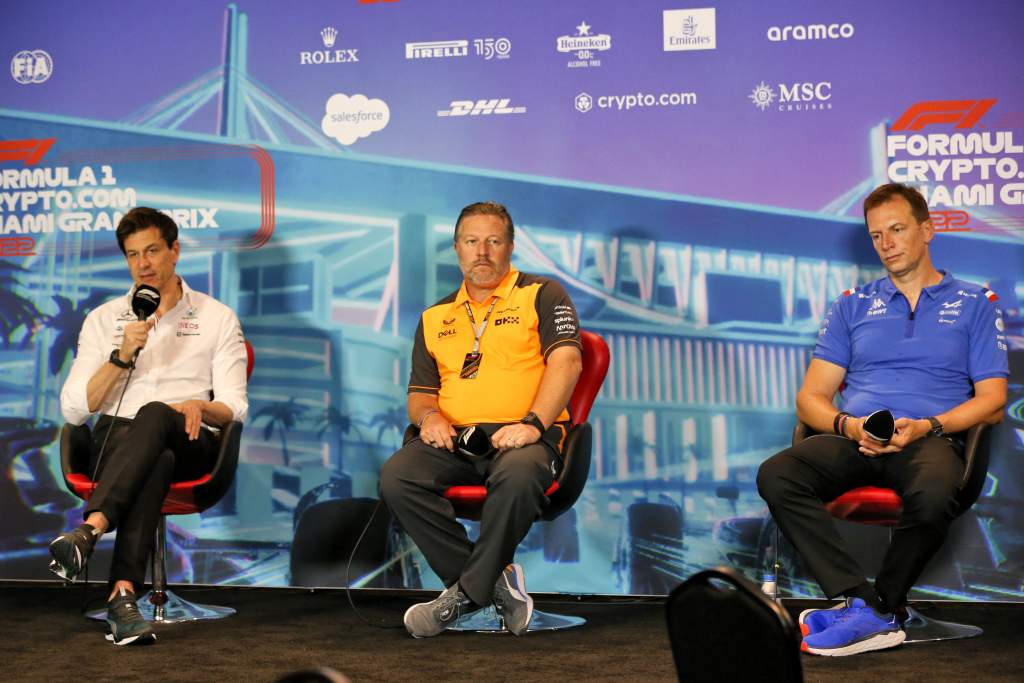 "Obviously the Andretti name has a huge history in Formula 1 and various forms of motorsport, and I think would add a lot of value – as long as it's a team that helps build a sport, unlike some of the other entries that we've seen over the years, that have come and gone in year two or three.
"I think we can't accept teams like that but a very credible racing team with a credible brand with the right resources I think is additive to the sport.
"And that appears to be what Michael has put together, so on that basis we are supportive."
Andretti is pressing on with plans to set up its own F1 team because it believes it will get the approval in the end.
This includes preparing a new headquarters in the United States and appearing to have the engine deal with Renault all but confirmed.
Alpine CEO Laurent Rossi, who is ultimately in charge of all of Renault's works F1 programme, said in Miami: "I've talked to Michael, it goes along with the expansion in the US and I think would contribute to the show.
"An American team would directly generate interest in the US, and therefore revenue.
"Then we need to demonstrate that it's enough to compensate for the dilution that Toto was mentioning.
"Gut feeling, I think it would. But let's do the job properly and we'll see."