Michael Andretti has shed some light on Andretti Autosport's failed attempt to buy a majority stake in the Sauber-run Alfa Romeo Formula 1 team, pinning the blame on last-second "control issues".
The F1 paddock was abuzz with speculation of Andretti buying into Sauber's controlling company, Islero Investments, for the past month, and at one point the deal seemed all but inevitable.
Yet it suddenly hit a snag and was dead in the water soon after the United States Grand Prix weekend.
An Auto Motor und Sport report at the time claimed the Swedish billionaire currently controlling Sauber, Finn Rausing, wanted to not only receive a buy-in fee but also a paid-upfront $50million-per-year package for five years, to ensure the F1 team had the funding to run at the budget cap.
Andretti – CEO and chairman of his team – did not address that report directly, but was keen to make clear that money was not a deciding factor and that "controlling the team" was the issue of dispute when asked about the failed F1 bid during the unveiling of his new rookie IndyCar signing Devlin DeFrancesco.
"I'd just like to put an end to some of those rumours that the deal fell through because of financial reasons," Andretti said.
"That couldn't be further from the truth and it was nothing to do with that.
"It basically came down to control issues in the final hours of negotiations and that's what killed the deal.
"I've always said that if the deal is not right, we're not going to do it. And in the end, it wasn't right.
"And so we continue to look for other opportunities."
Faced with a similar question later, he reiterated: "I commented earlier, don't believe the rumours like you were hearing about why it didn't happen. It had nothing to do with financials or anything like that.
"Unfortunately, at the 11th hour, control issues changed and it was a deal we had to step away from because we couldn't accept it."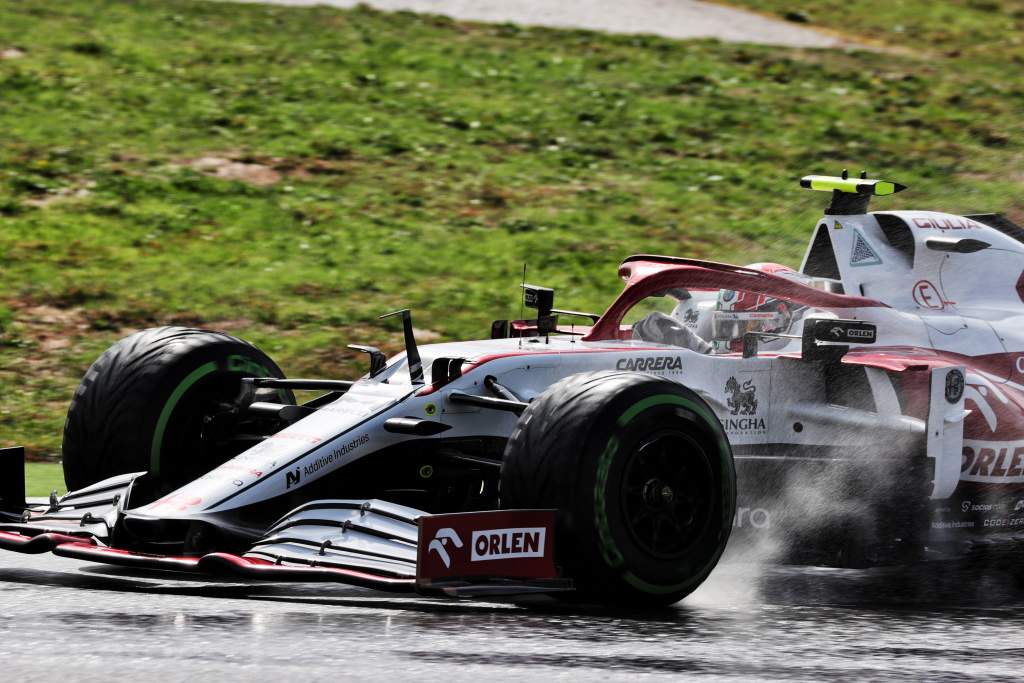 Asked what he meant by the control issues, Andretti seemed to indicate the terms of the deal wouldn't have given him as much leeway in heading up the operation as he would've liked.
Andretti clarified there was no behind-the-scenes push from F1's American owner Liberty Media to help the deal go through, but said "I think they would like it" to have happened.
When asked if F1 was now off the agenda for Andretti Autosport, he said that was not the case.
"Our eyes are always going to stay open, we're always going to look for opportunity there," said Andretti.
"Not just there, but in other formulas as well, other types of racing. That's what we do, we're in the racing business and we're always looking for opportunities to expand.
"But when we do expand, we have to make sure that it's a proper deal that we know we can be competitive, because that's very important for our brand: to be competitive in anything that we do."
On the subject of IndyCar frontrunner Colton Herta's involvement in a potential F1 project, Andretti confirmed that the 21-year-old American would've "led the way for us" in the driver line-up.
"In terms of wanting to bring in American drivers, [he's] the perfect guy to do it," said Andretti.
"We were definitely going to try to get him into the seat because I believe he could be a competitive driver in Europe. I really do."
When asked by The Race about Herta's mindset now that a potential F1 move has fallen through, Andretti stressed he was "chomping at the bit to get out there" as part of the organisation's IndyCar line-up.
"Obviously he was excited about the other opportunity, but he's also very excited about hopefully going out and winning the [IndyCar] championship for us," he said.