Nicholas Latifi spent his first two seasons in Formula 1 firmly in the shadow of Williams team-mate George Russell, whose departure therefore creates an opportunity. Latifi heads into 2022 with his sights set firmly on what he calls a "leadership role" with the team, which is exactly what you would demand from any ambitious grand prix driver.
The challenge for the 26-year-old is that such a role is earned, not gifted. With Alex Albon – a driver whose talent is obvious but with big question marks over his ability to channel it and maximise his potential – arriving with the same ambition, Latifi must up his game if he is to do this.
Latifi's first two seasons in F1 have been perfectly competent. While demolished on qualifying pace by Russell, he did outqualify him twice at the end of the season based on pace (and on a further two occasions through sprint races).
Race drives have usually been Latifi's stronger suit, but even then he never produced the inspired Sunday performances that we have seen from Russell.
But he has also established himself as a well-liked member of the team, one who works hard and offers good technical feedback. That's the side of his game that should make him a valuable asset as Williams works to understand its new-for-2022 car.
The key question is whether there's enough upside in terms of performance to combine with that to make him something more than just a capable grand prix driver.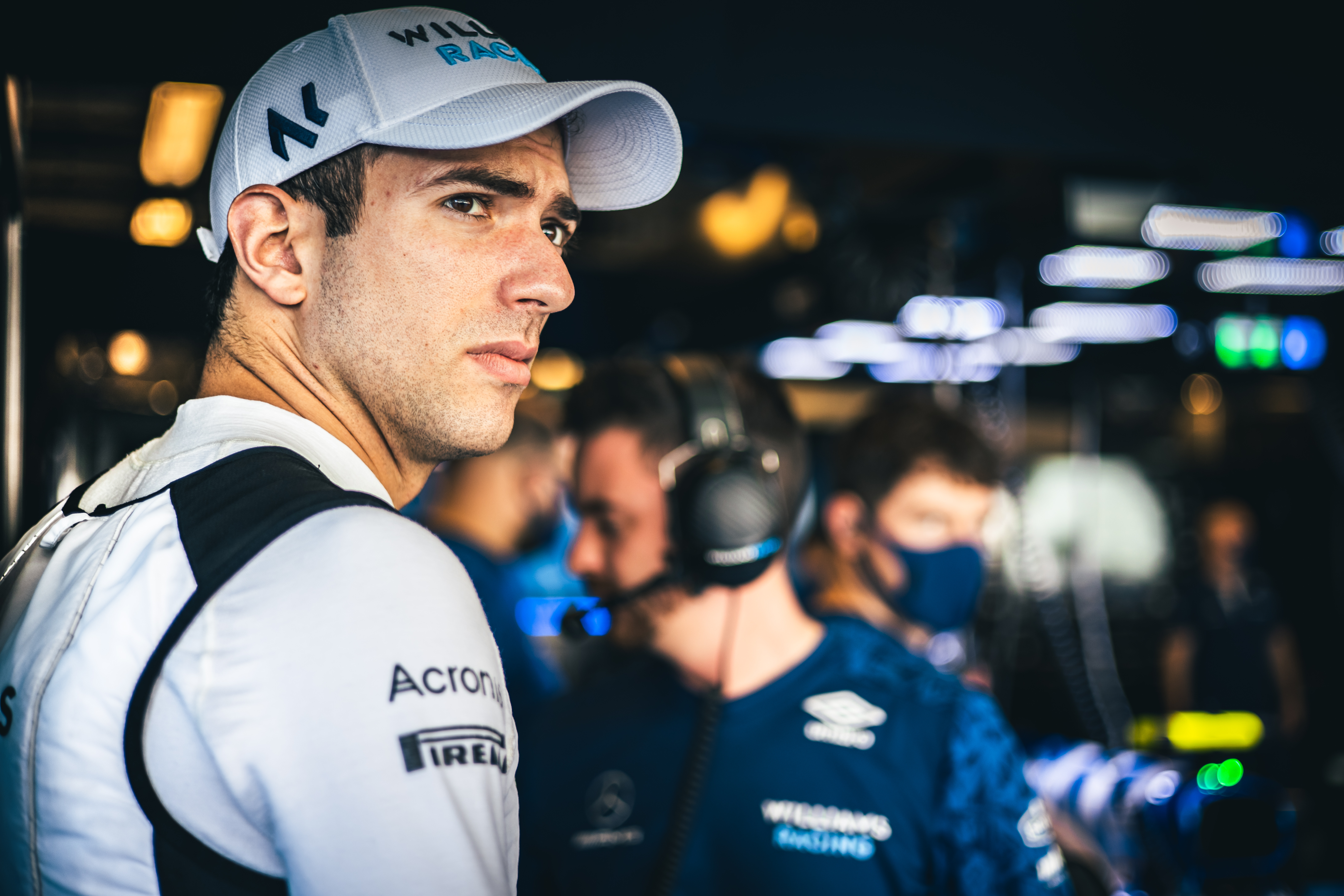 Latifi is very well aware of what he needs to do this year if he's to take the next step in his F1 career and establish himself as something more than a capable driver who brings significant backing.
"It's difficult to set targets because you don't know where the performance of the car is going to be, so once we see how that is that will be easier to do," Latifi tells The Race in an interview conducted at the end of last year.
"But for broader expectations, when I feel I get the maximum out of the car and the package I have, I know I can be as quick as anyone and as quick as one of the drivers I regard as the best on the grid.
"So I have that personal reference and I need to be striving for that consistently in as many races as I can, because if I do that I'm putting myself in the best position to take advantage of opportunities and push the team forward.
"But beyond the driving, I really need to take a leadership role. It's a new car, fresh start, the feedback will be crucial and that will be something new for me in F1 which I haven't experienced yet.
"I need to take on that leadership role and be confident in my decisions, what I'm communicating to the team and the direction it's going to go in, because I think more than any year I've been in F1 and probably more than any year for a long time this will be such an important aspect."
It will be a key season for Latifi. He was a relatively late starter by F1 driver standards, making his karting debut at the age of 13, but made decent progress through his junior career in cars to emerge as Formula 2 runner-up to Nyck de Vries in 2019.
After a pointless first F1 season in 2020, he did pick up a couple of points finishes last year with seventh in Hungary – having run third in the early stages after the first-corner chaos – and then ninth in the farcical Belgian Grand Prix.
This is the final year of his Williams deal and it remains to be seen where his future lies. While his family has the wealth to bankroll him in F1 indefinitely, that doesn't necessarily mean he's guaranteed that funding for future seasons.
What's more, Williams has big ambitions and will need to field the strongest available line-up in future years. This means Latifi needs to show that he fits that bill on performance.
"I'm under no illusion how important next year is," said Latifi. "The team is in a position to make a decision on drivers just based on who they think will be the best fit. So I need to show them that I want to be here with the team long-term, that I'm the man for that job. I believe in my capabilities and that I can do that.
"So I'm really excited for that prospect and what I know the potential of this team can be with the new direction, the new ownership.
"It's a very exciting project to be a part of. So next year is going to be hugely important but I'm up to the task, I believe I can do it and I'll just be taking it one race at a time."
This is all very easy to say, but more difficult to execute. The key question is what potential there is still for Latifi to access, and whether it's enough to elevate him beyond the level of 'safe pair of hands'.
Last year, his initial priority was to sharpen up his qualifying performances. Based on The Race's analysis, he closed the average deficit to 0.319s in 2021 – down from 0.539s the previous season.
Although he struggled a little more in the races than he expected in the first part of the season, he did turn in some decent performances in 2022 even in races where points weren't possible. His 11th place at Monza stands out amongst those.
There were also times when he found himself firmly buried in the lower reaches of the order in races and was unable to make progress in a car that was, on average, only the ninth-fastest over the course of the season.
"It's been a season of progression and improvement on the personal side," said Latifi. "There was always going to be an improvement from my rookie season to the second year.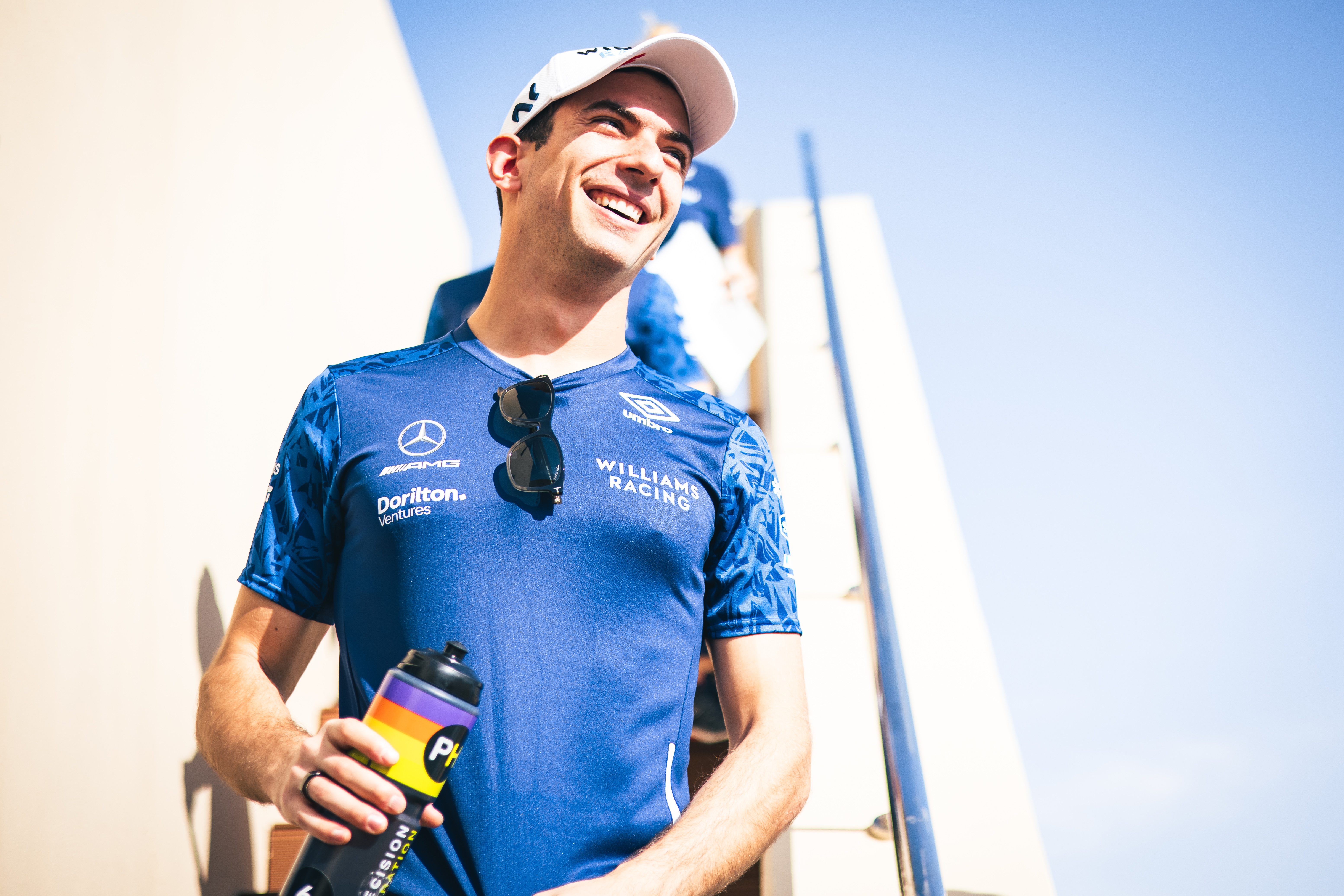 "It's probably the biggest improvement in terms of the jump that you'll find because there's less unknowns in the F1 environment, the flow of the weekends.
"It was clear where I wanted to improve, which was the one-lap performance in particular. That's because the race pace didn't seem that much of an issue, it didn't mean I didn't want to improve that.
"But starting the year, I tended to struggle more in the races than I did in qualifying, which was not expected and that's something that bugged me quite a bit because I didn't really understand why.
"From just before the summer break that span of races [leading to the end of the season], the consistency of the performance has been much more there in terms of what's been possible both in qualifying and the races.
"And the outcome in qualifying is not always indicative of what the potential actually was because I was often on the wrong side of a hundredth and got knocked out of a session whereas George got through. Then the gap can seem much bigger than it actually was. There were quite a lot of unlucky situations in qualifying where if one little thing had gone more my way, then I'd have easily progressed into the next session.
"So I am happy with the progress I've made in qualifying in particular. I still need to make improvements on that.
"Then on the racing side of things, in the [later-season] races there has been much more consistency in the performance and the race management that I was missing at the beginning of the year – probably because George took a big step forward or I took a step backwards, I don't know."
Latifi only made it out of Q1 four times in 2021, which compares poorly with Russell's record given he reached Q2 18 times – going on to Q3 on four of those occasions. But Latifi did have times when he started Q1 strongly – sometimes quicker or at a similar pace to Russell – but then couldn't find the improvements.
That could simply be explained by the fact he reaches his ceiling quicker than Russell, who builds his way up as qualifying progress. But Williams head of vehicle performance Dave Robson refers to the need for Latifi to trust his instincts more.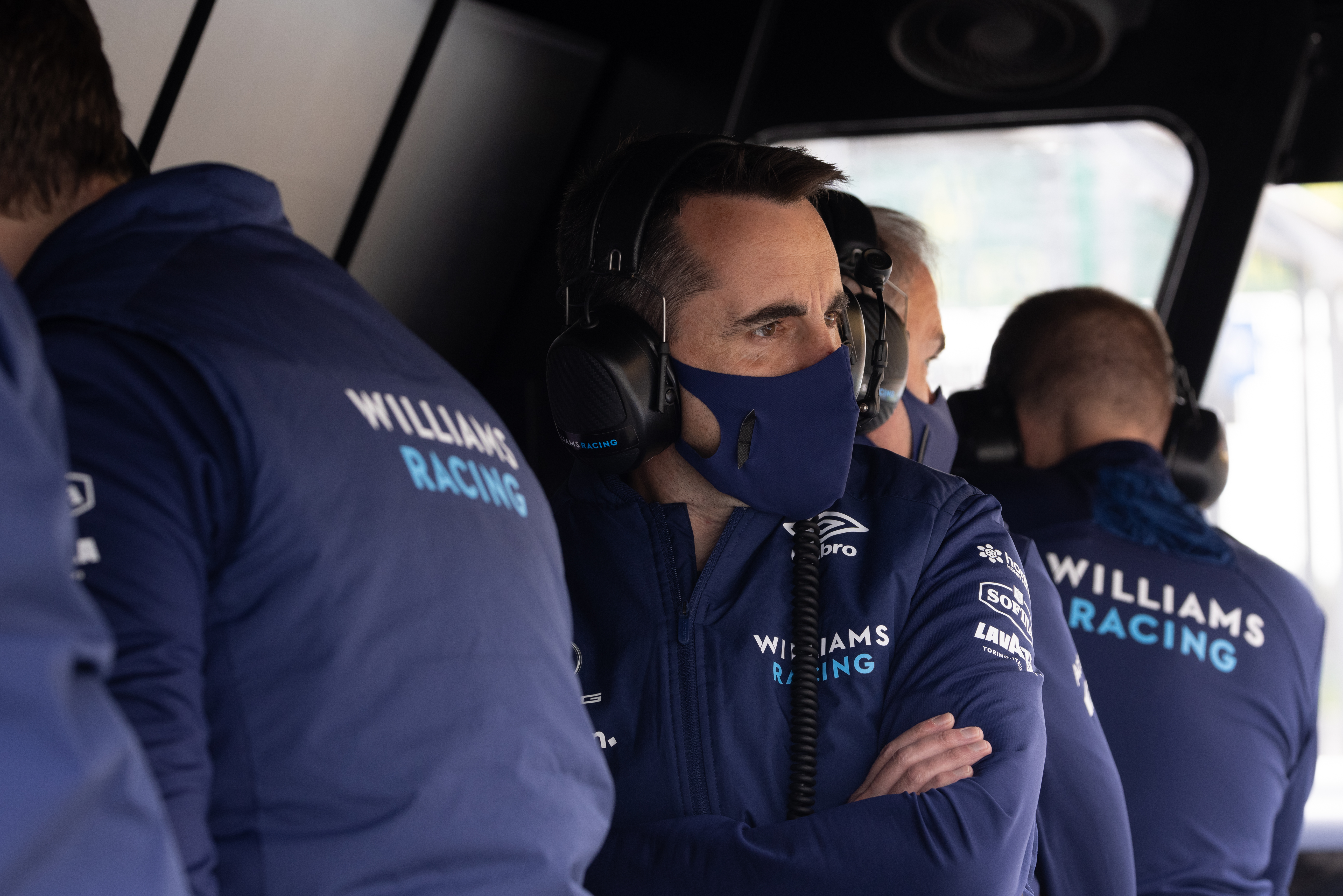 Perhaps by doing that, and laying it on the line in the way Russell frequently does in qualifying, he can access stronger qualifying performances?
What is true is that Latifi's failure to build on the progress on qualifying was frustrating at times. Often, he seemed set for a Q2 place only for the pace not to be there when it mattered.
"He's got what he needs, but he perhaps needs to trust his instinct a bit more and maybe will always think too deeply about it, which is potentially part of the problem that comes and goes," said Robson (above) when asked by The Race about Latifi's improvement.
"He does have a tendency to overthink. He's almost a bit too intelligent to go out there and really just drive on his instincts. But crucially, he does have those instincts."
It's an interesting observation, one that is consistent with an analytical driver. But it's also consistent with one who might not have that last iota of razor-sharp feel needed to dance on the limit like Russell does. This is something Russell is supremely good at, so perhaps in Albon Latifi will have a slightly easier driver to measure himself against.
He certainly tends to build foundations to work from early in the weekend. Latifi's tendency to hit the ground running on Friday means his weekends generally start well, but over the past two seasons it's Russell who has managed to work his way to a higher level for the business end of the weekend.
"I would definitely say that is a strength," said Latifi.
"Throughout my career, I've always tended to learn tracks quickly, get up to speed quickly when there's a bit of an unexpected environment such as not being sure of the grip level. Or if I've had a crash in one session, just getting back on it straight away and not being fazed by it.
"Being able to bounce back from the difficulties and getting on it when you're not exactly sure how it's going to be, that's definitely a strength with adaptation. But what I'm happy with at this point is the consistency.
"That little bit that's missing now [on pace] is not how it was in 2020, it was a big chunk – half a second or maybe six tenths. Now, it's just that little bit that was enough to tip it the wrong or right way.
"We're talking about hundredths, a tenth, a tenth and a half. So that's good because I know the driver I'm up against, so that helps with the confidence."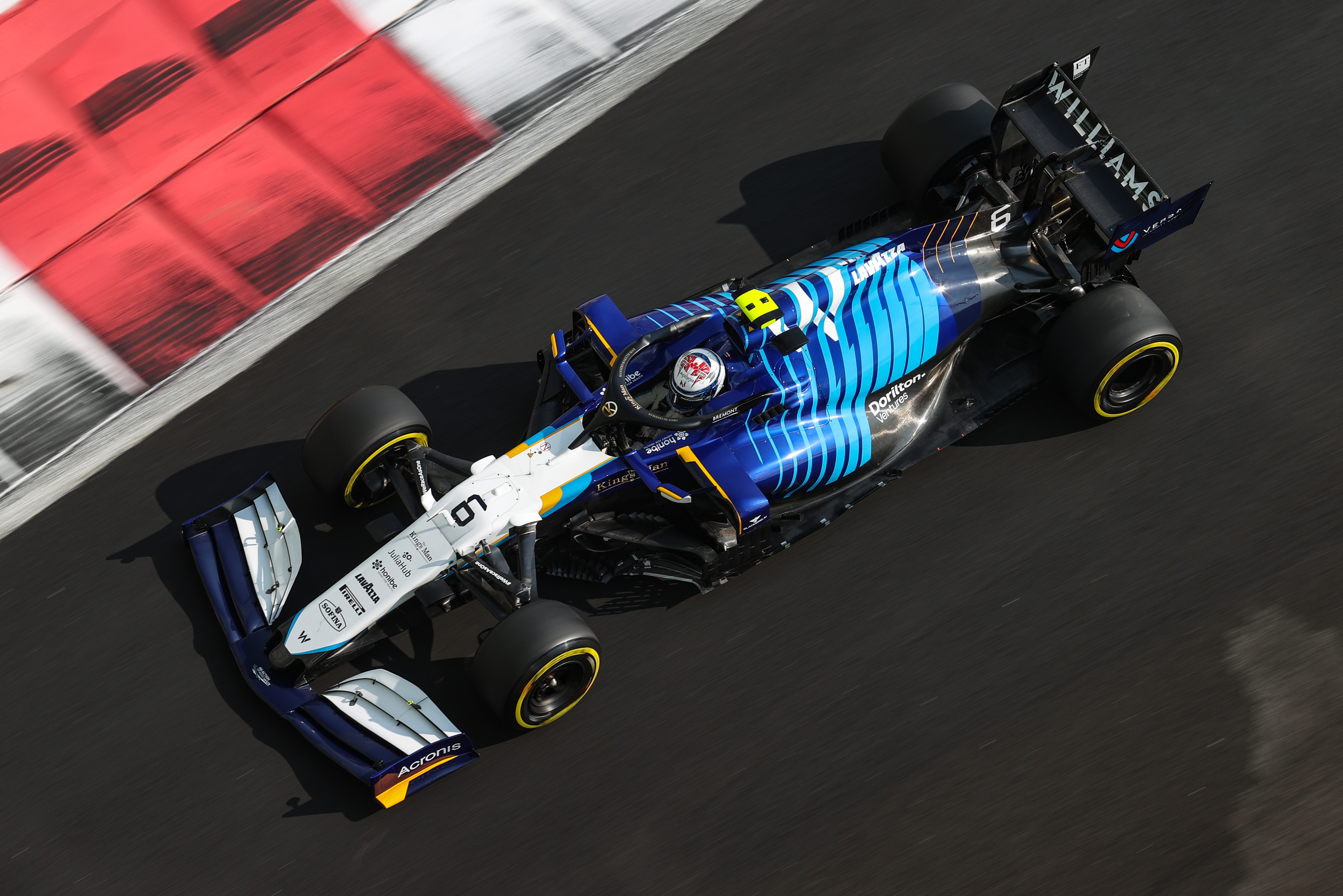 So Latifi has a clear idea of where he needs to improve. In Albon, he will face a tough challenge – a driver with genuine ability, experience of F1 at the sharp end and hugely motivated to rebuild his F1 career.
He's also a driver in a similar position to Latifi, given his place at Williams is only certain for one season and if he doesn't perform, his future with the team will be up in the air.
While most would agree Albon has the greater ultimate potential, Latifi does have the advantage of being the incumbent driver.
Even with new cars, the value of that can't be underestimated and gives Latifi an opportunity to attempt to assert himself. It's a big ask, but he does have some advantages.
And while the two will be working together to drive Williams forward, every driver's number one target for any season is to beat their team-mate.
"I'll be the experienced one in terms of being with this team, but at the same time I won't be the experienced one in terms of general F1 experience," said Latifi.
"Alex is bringing just as much F1 experience as me and he's bringing different experience, coming from a top team and obviously a non-Mercedes related team as well. He'll bring a lot of valuable input as well.
"But we're starting from zero, so the team's need to come to me more often than they are coming to me this year for much more detailed and important decisions is going to be there.
"From 2020 into '21, it was a very similar car, the weaknesses were clear, but at some point George and I stopped saying 'this is what we need to fix' because we know that we can't fix it anymore and there's no more upgrades coming.
"So I'm looking forward to that new opportunity and new challenge as well. I know it's going to be a lot more responsibility on my part because now what I say every race could have a big effect on the direction the car goes. I'm ready to jump into that role.
"I know my feedback has never been an issue. I've always been very in line with what George has said and maybe we're both wrong, but I doubt we're both wrong."
The quality of his feedback is a given for Latifi. The key question that he will answer in 2022 is whether there's still enough of an upside in his performances to access in order to deliver at a higher level – one good enough to make him a good candidate for a drive regardless of the backing he may be able to bring.
But to do that, he needs to avoid falling into a de facto support role to a driver of Albon's quality, which is going to require a tangible step forward in 2022.
He's proved he can work well with the Williams team and that he's a diligent, focused, intelligent character. The question is, can he be quick enough, often enough, to expand on that positive skillset?