Nicholas Latifi's Formula 1 career appeared dead and buried earlier this year, but with Williams yet to confirm Alex Albon's team-mate for 2023 there's still an outside chance he could save his drive.
The 27-year-old is the only full-time driver not to have scored a point so far this season, with his best finish 12th at Silverstone. But while Williams had decided to dispense with his services for 2023 at a point when a line-up of Albon and on-loan Alpine driver Oscar Piastri was in the works, Latifi's recent upturn in form could put him back in contention, especially given the other driver market developments this week.
Williams has limited options for next year. Among those are academy prospect Logan Sargeant, who has won two feature races in his first Formula 2 campaign this year and will make his FP1 debut at Austin in October.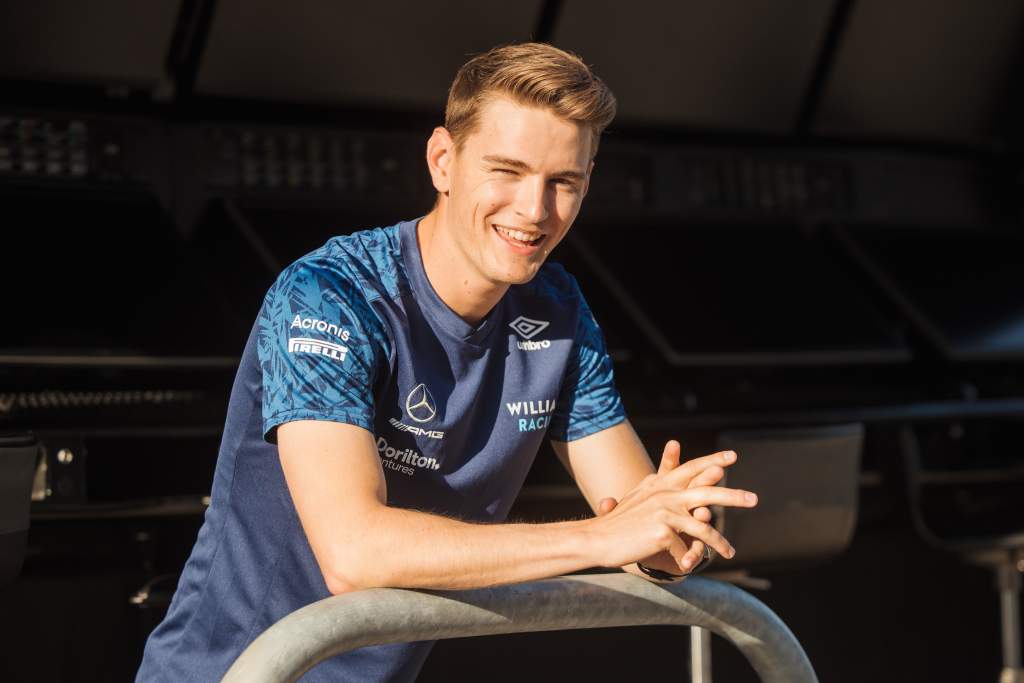 Nyck de Vries, who drove for Williams in FP1 in Spain is another possibility, while the likes of Haas driver Mick Schumacher could also be available.
While Latifi wouldn't be seen as anything other than a safe pair of hands with experience of the team, his run of form since Silverstone, where he reached Q3 for the first time, at least means he is starting to build some semblance of a case after what he calls a "pretty terrible" first part of the season. That was down to struggling for confidence from the second race in Saudi Arabia onwards.
His improved form coincided with a change of monocoque at the British Grand Prix. This was followed in France by getting hold of the major Williams upgrade package two races after Albon did.
"I definitely feel I have something to prove, especially after the pretty terrible start of the season," said Latifi when asked by The Race about his prospects for next year.
"I left Montreal, the race before Silverstone, not feeling any real progress or any hope of progress with the struggles I was having from Australia, or even Saudi Arabia.
"There were no improvements. Even if I felt 'this lap's not bad' I was still not feeling 100% comfortable with the car. But it was always half-a-second, three-quarters-of-a-second off; every session, every condition, low fuel, high fuel, even when you're not pushing flat out, every lap there was just a massive delta. I saw no hope that it was going to improve.
"We changed the chassis at Silverstone and since then, it's been clear – that three-quarters-of-a-second step in every session that counts."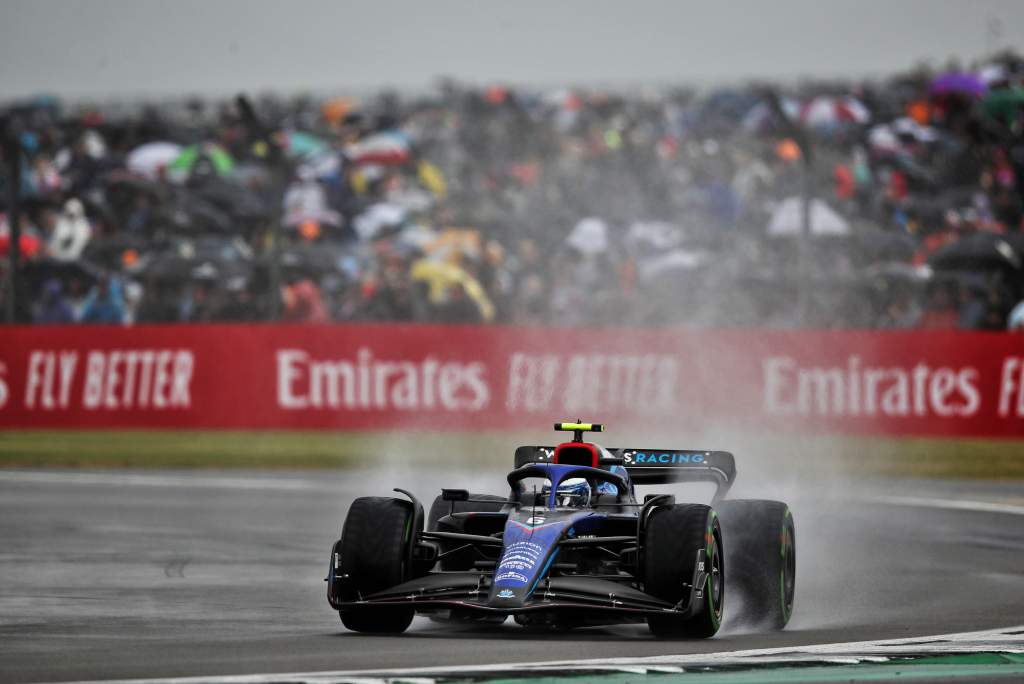 Earning 10th on the grid in the wet at Silverstone, the only time Latifi has beaten Albon in qualifying this year and despite running the older-specification Williams, is his clear high-point. That was backed up by decent race pace, which was followed in Austria by speed that Latifi says "matched up" to Albon once the difference in specification is factored in. At least, before he picked up damage in the race.
Since getting the car upgrade in France, Latifi has twice qualified a fraction under four tenths slower than Albon. However, he was on the brink of beating Albon – and probably reaching Q2 – when he had a wind-induced moment at the final corner in Q1 at Paul Ricard. He also struggled with an off-centre steering wheel that the team didn't have the chance to fix. But he had a good race in France prior to his clash with Kevin Magnussen, although in Hungary he was beaten comfortably by Albon.
While this recent run is far from an unanswerable case to be retained for 2023, it at least makes Latifi a more credible option than he was earlier in the year when it was inconceivable he would be kept on.
"There's been a clear shift that's factual," said Latifi of his improving form. "It's not me and my feeling, it's on track with numbers. I know [from] one race to the next I didn't just all of a sudden improve my pace by three quarters of a second.
"So I do feel I have some momentum now since Silverstone and especially since getting the upgrade package.
"I know I'm in the same car as Alex and [just] have a different chassis.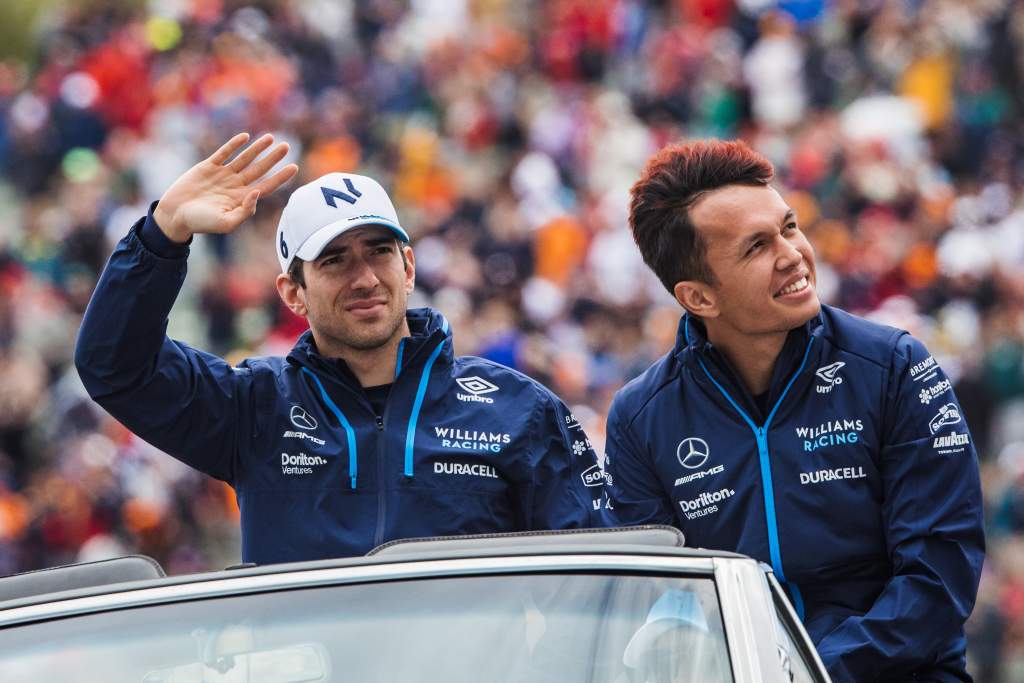 "Whether it was something wrong with that, or if it was just the combination of parts, the way the parts are fitted to the chassis of the car with the car build – there's so many things that could be – I do feel there was something that was not quite right.
"Since then, there's almost been a bit of a reset. But it hasn't been a mental reset because I either feel comfortable pushing the car or I don't feel comfortable pushing the car. It has nothing to do with my approach going into it.
"It's positive that things are on the right path now. So it's just about getting the performances I feel I can and I'm obviously hoping to get some actual results on the board along the way and show it to the team that I deserve to stay here."
Latifi's old chassis has been at races as the spare since the change, meaning Williams hasn't had the chance to complete a comprehensive analysis of it.
However, what checks it has done hasn't revealed any problems either with the chassis or the components used.
"We've not found anything specifically wrong with the chassis or the components," said Williams head of vehicle performance Dave Robson when asked by The Race about Latifi's upturn in form.
"It's difficult to test them in a way that fully represents what they see on the circuit. What we have been able to test, we don't see anything particularly wrong.
"But it's difficult to argue with the fact that he has had a noticeable step up in performance the last couple of races.
"It's hard to say [why] to be honest. But it's good to see him doing well and his pace has been pretty strong."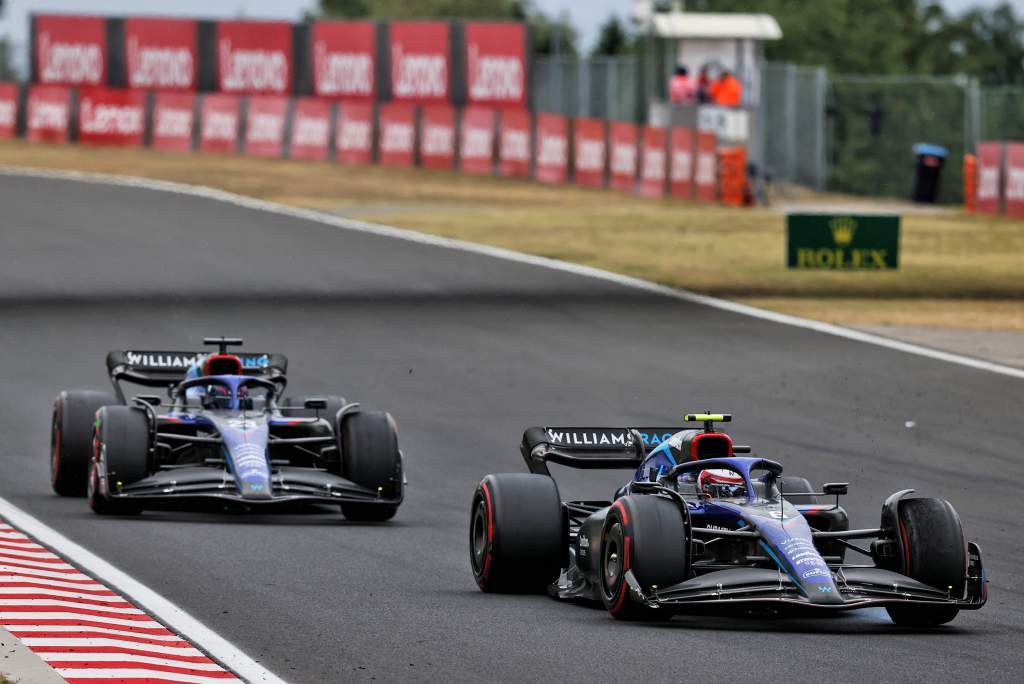 That obvious step in performance at least means Latifi can try to build a case for staying at Williams, something that could be augmented by the appeal of the financial backing he could bring, the fact that it has a lead driver locked in in Albon and Latifi's generally constructive attitude and character off-track.
However, he remains an outside contender for the drive at best and would need to build significantly on the recent signs of improvement – and, as he says, get some tangible results on paper by adding to the pair of points finishes he bagged in Hungary and Belgium last year – to have any chance of still being on the grid next year.
Williams should still look elsewhere for a driver with a bigger potential upside. But Latifi can at the very least give the team something to think about if he can turn this mini-revival into something more consistent and productive.