Alpine's faith that it can be the Formula 1 team that breaks out of the midfield in the coming years has not been shared by the drivers it has wanted to prioritise.
Daniel Ricciardo banked on McLaren instead back in 2020. Oscar Piastri now wants to bank on McLaren instead. Fernando Alonso will bank on Aston Martin (or should that be go to the bank with Aston Martin?) instead.
Although there is a theme here, there are different circumstances and motivations at play. The organisation (then known as Renault) that Ricciardo decided in early 2020 to leave to join McLaren had different management, different technical staff and a different quality of car to what Alpine has now.
But the fact is that the Renault works team has performed below expectations since rejoining the grid in 2016. Team Enstone fell so far below its prime fighting weight because of the financial disaster of the late Lotus years, which left the organisation on its knees, that the process of rebuilding has been far longer than anyone probably realistically imagined.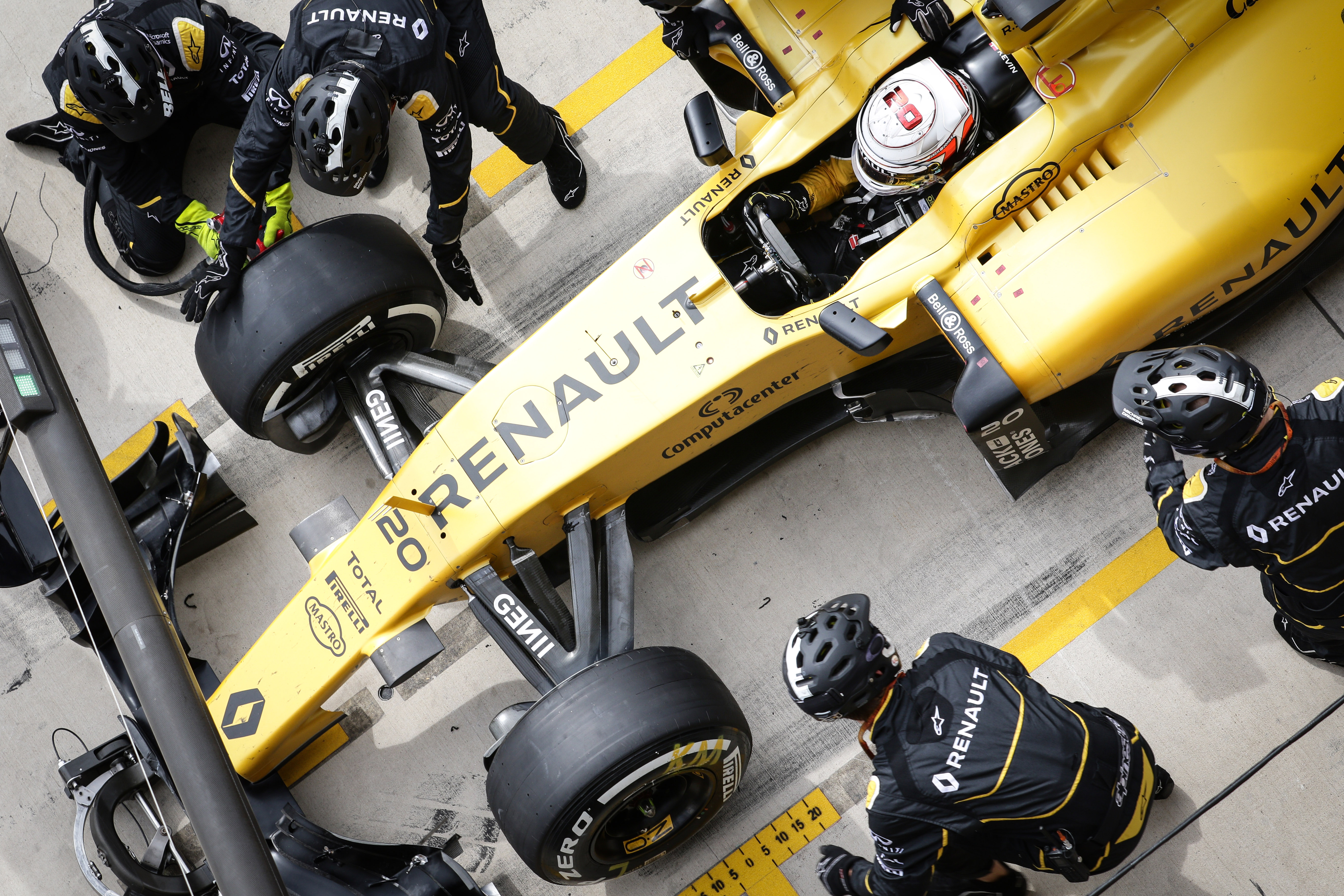 That effort was complicated by mismanagement that led to a period of frustrating stagnation. Renault was always going to have to wait to tap into its theoretical potential – the potential that (along with a massive salary) attracted Ricciardo, made it an appealing junior programme for Piastri, and was enough for Alonso to buy into for his F1 comeback. But it has tended to underperform in the meantime.
In the second year of the Alpine era, though, there are hints of the team finally getting back to its true fighting weight and becoming more upwardly-mobile again. Those now in charge – Laurent Rossi the CEO and Otmar Szafnauer the team principal – are extolling the virtues of Alpine's potential once more.
It's why Alpine seems convinced that Alonso's leaving at the end of this season because he has been tempted by money rather than performance potential. "I'm confident that we can out-do the team that Fernando's going to in the time period he will be there," said Szafnauer.
Piastri represents a more frustrating lack of confidence as far as Alpine is concerned. Alpine genuinely doesn't understand why McLaren is seen as a better long-term option.
Teams are always determined to punish drivers who lack faith. Ricciardo's move has played out unfavourably for him – he's being forced out at McLaren to make room for Piastri and his stock has taken a beating there.
Had he stayed at Alpine he'd probably be in a better place personally and with a team that's showing broadly the same potential as McLaren this season. Ricciardo's certainly not stepped up the grid, even though he did get his day of days with McLaren with the win in Italy last year. And who knows, maybe Ricciardo will need to return to Alpine after all…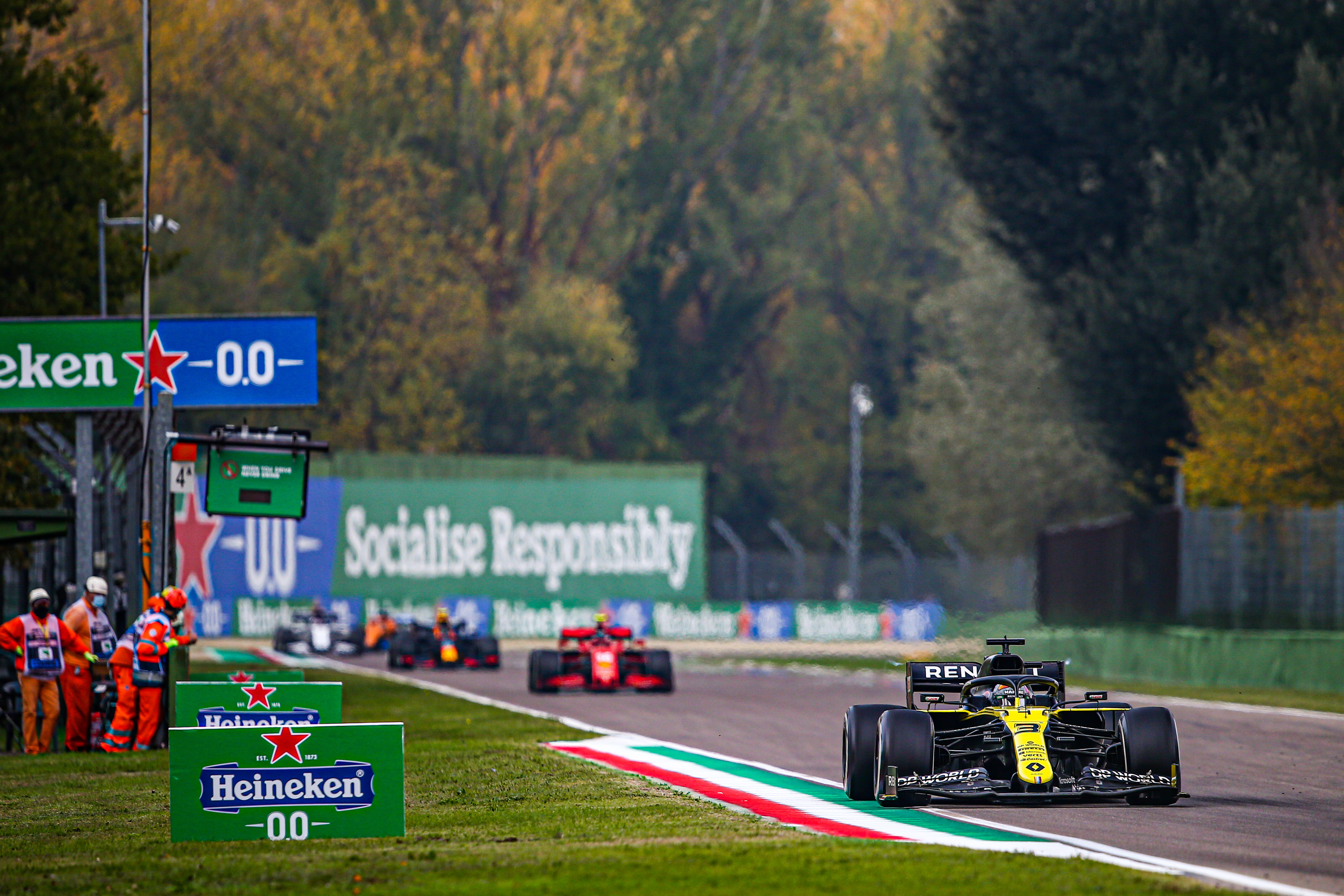 But what about proving Alonso and Piastri wrong? The good thing for Alpine is that compared to the ultimate goal of trying to take on Red Bull, Mercedes and Ferrari, its midfield rivals represent lower-hanging fruit.
It's entirely realistic for Alpine to target beating McLaren and Aston Martin. As it stands, Alpine probably has the most up-to-date infrastructure of the trio, even if its Enstone facility is located somewhere you would never set up an F1 team in the modern day.
The A522 also represents a good foundation for the new set of technical regulations whereas the McLaren MCL36 and especially Aston Martin AMR22 have had a troubled genesis. And there are clear signs that Alpine has started to address key past weaknesses, chiefly an effective development programme.
"The first point to make is we as a company, we've taken the cost cap incredibly seriously, we've driven efficiency into the team," Alpine technical director Matt Harman told The Race earlier this summer.
"And efficiency creates a greater amount of money to spend on your upgrade programme.
"Secondly, I think we've taken a route of being very aggressive with our upgrade packages. We want to get performance onto the car as quickly as we can.
"We understand that there are other ways of doing that. But for us, and in particular feeding into next year's car programme, we want to make sure we understand and we have achieved as much as we possibly can with the A522.
"That's why we've had upgrades at pretty much every event and we will continue to do so as long as we can afford to do so."
Alpine has shown it has the capacity to design and produce developments at the rate of a leading team. It has been more prolific in terms of consistent developments than McLaren and Aston Martin (although those teams probably look as active given the size of two major update packages respectively).
More importantly for Alpine, after some difficulties in this area in recent years, is the effectiveness of the upgrades.
"We have some small vices on the car," said Harman. "But I think the strength of it is it's incredibly consistent, it's incredibly adaptable to set up, we understand where we are with it, it responds well to that.
"And we understand very much about the way we're going to use all the mechanical systems inside the car, which is really, really important.
"Actually having a reasonably good winter track testing programme has allowed us to really get through an awful lot of that understanding, which has put us in good stead for the season. And that's why you actually see a much greater consistency from us as a team.
"Another great aspect of the car at the moment is it responds incredibly well to development. So we have a great correlation with our aerodynamic colleagues back at the factory.
"We can push quite hard into aerodynamic upgrades on the car with some quite good confidence."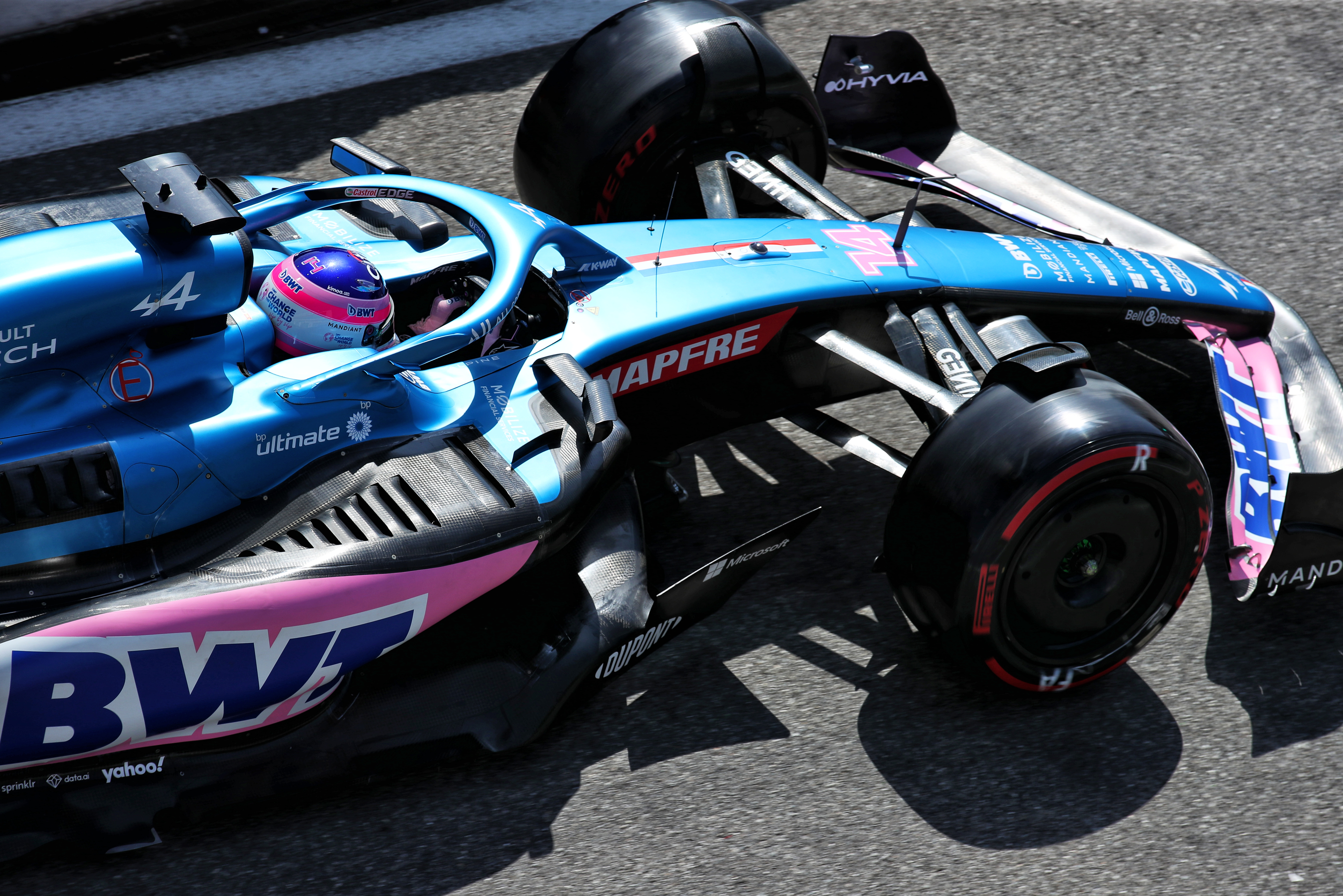 This is an obviously more aggressive approach from Alpine than in recent years and fits with something Rossi identified during his first year overseeing the F1 programme in 2021. He didn't like how 'safe' Alpine played things and felt the team needed to shed a culture of fear. Alpine didn't take risks and therefore imposed restrictions on itself.
"It's a great point," said Harman. "It was very important for me that we were incredibly ambitious in all areas of the car.
"It's for two reasons. Firstly, because we need to hit our performance targets. But secondly, we need to show everybody in the team that we are capable of achieving those types of ambitious targets.
"And actually, when you start doing that over and over and over again, then you start to become even more ambitious and even more courageous in your engineering.
"To be honest, it's more about making sure that people are in a safe place.
"In the end, we need to try things, we're building a prototype, we need to make sure that that we give people the space and the ability and the tools to express themselves and push forward and not look backwards.
"If we make the odd mistake, and we make the odd error, that's just how it is. And we'll move on and we'll move forward. We'll correct that error. We won't make it again.
"But then we'll look at the next interesting and courageous concept and we'll go for it."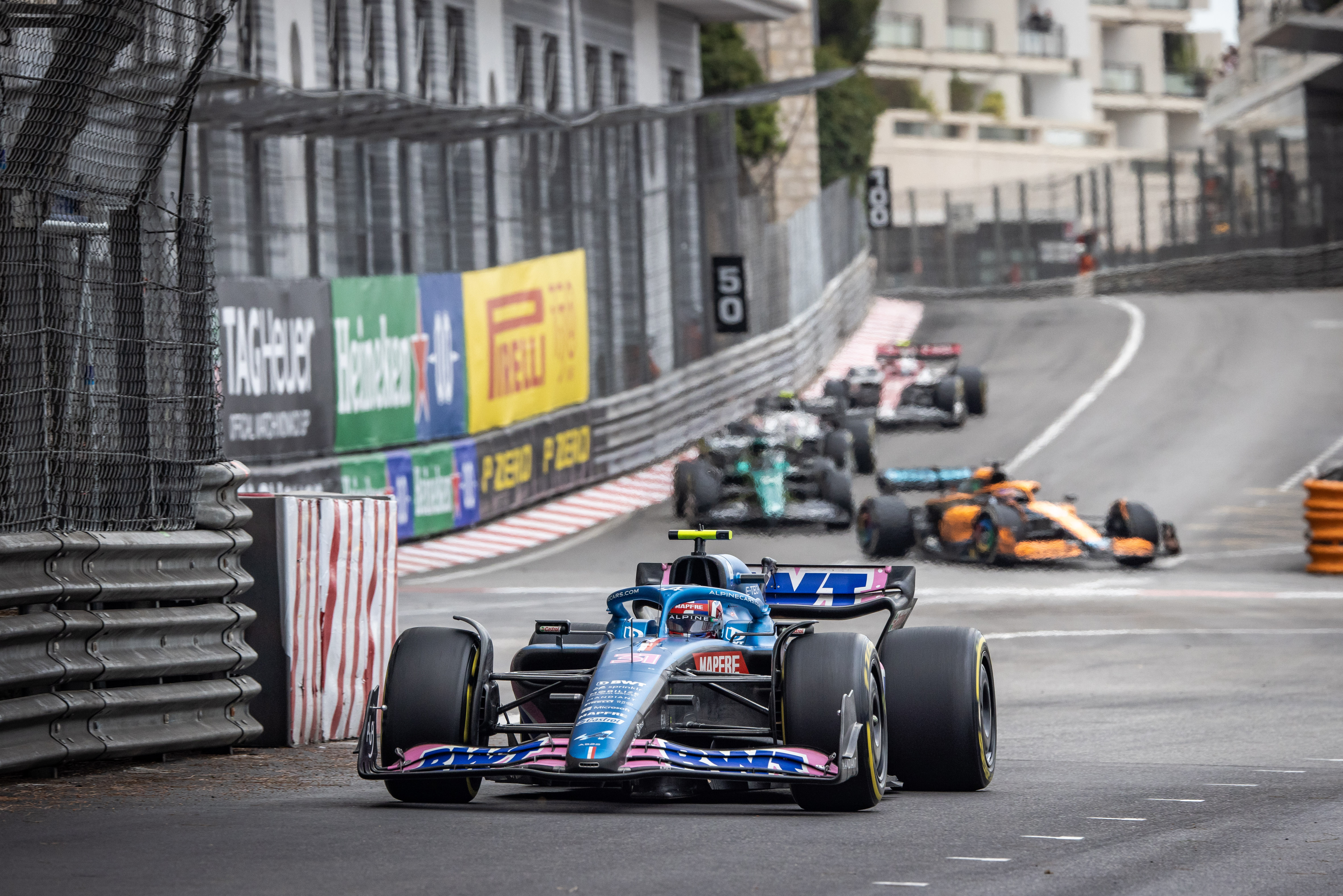 Short-term and perhaps even medium-term there is a strong case that Alpine is indeed a better option than McLaren and Aston Martin. Long-term…that's another matter.
The interesting question – one that Alpine cannot answer convincingly without backing it up on-track – is whether these changes help give Alpine a ceiling as high as its rivals'.
The cost cap era helps. Partly for the same reasons it helps McLaren and Aston Martin: Alpine is scaling up to hit the same size the big teams are scaling down to. The playing field's more even and work is ongoing at Enstone to level it even more – potential simulator and CFD improvements to go with an almost permanent expansion of the facility itself.
But there are inherent Alpine disadvantages that the cost cap helps to mitigate. The geographically restricted location of Enstone is such that the CFD centre is affectionately-nicknamed 'Teletubby-Land' because it had to be partially built in the hillside. This would certainly have been a key limitation outside the cost-cap era.
When the Renault works team was originally revived, then-boss Cyril Abiteboul made the bold (but not untrue) declaration that it would have to beat the top teams with 80% of the resource. OK, that was likely mostly a financial claim, but it would also be infrastructure related. What Ferrari can do at Maranello, what Red Bull can do at Milton Keynes, what Mercedes can do at Brackley, Alpine can't do to the same degree at Enstone.
That changes in the cost cap era. Especially as Alpine is working hard to address an area it has chronically underperformed in since Renault rejoined the grid: making the most of its works status.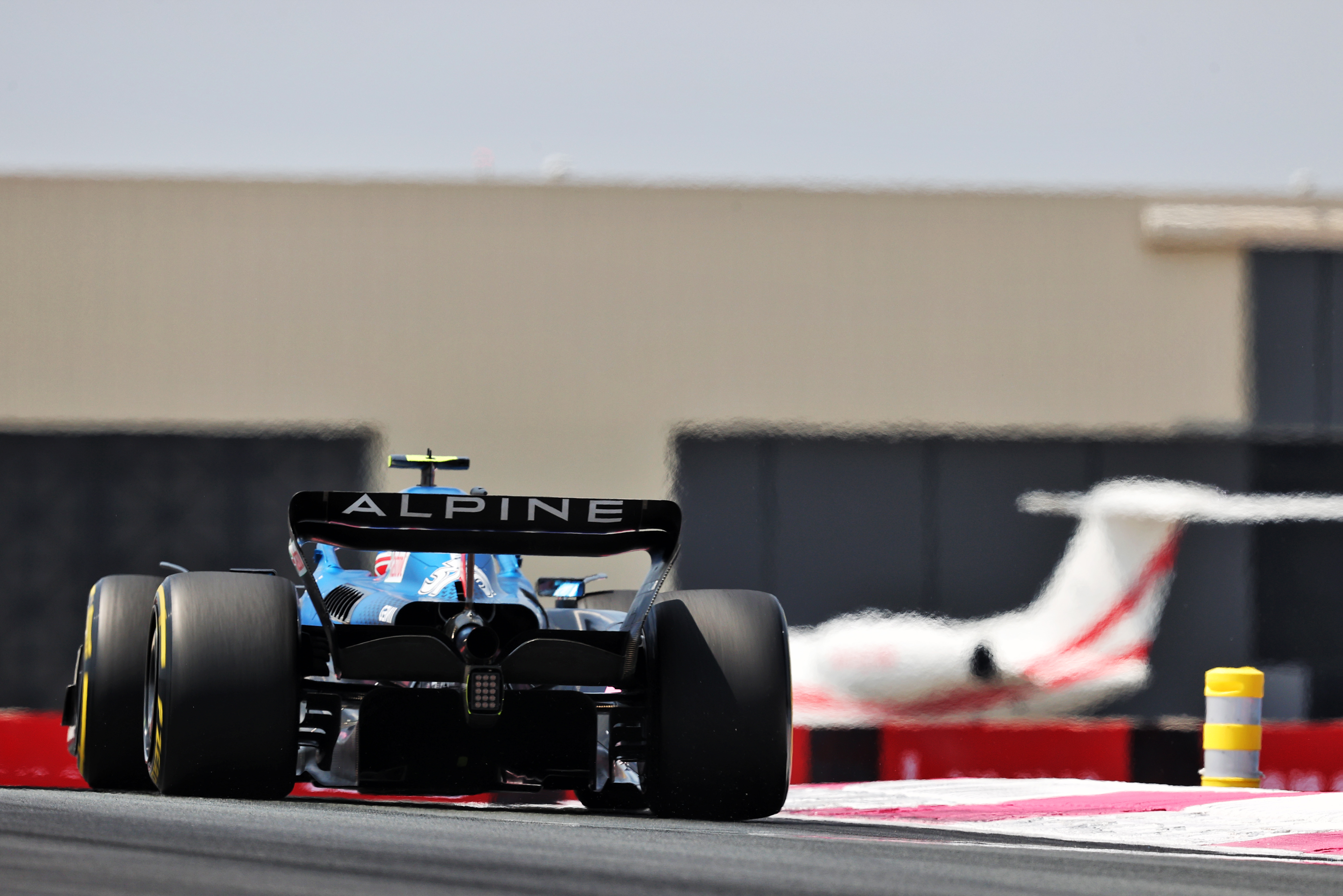 The Enstone/Viry arrangement is unique given the geographic spread but it has also been mismanaged. Integration has been sub-optimal and the engine throughout the V6 turbo-hybrid era has generally been underpowered and/or unreliable and the car/engine package has not looked nearly as refined as rivals'.
Addressing this has been a huge priority for Harman, who joined Alpine from Mercedes' crack F1 engine programme.
"First of all, we've integrated the people," said Harman. "There's no split lines, we make sure that everything has equal standing, and every conversation is based purely around performance.
"And in particular, we focused on areas around the turbo and the cooling system and heat rejection system. We've also focused quite carefully on our transmission and integration of our transmission with the power units. I think that's really bore some fruit.
"Between the two areas now we have a really nice working group infrastructure that we use, where the specialists are talking directly with each other. They're trying new ideas, we've got chassis people looking into power unit issues, and we've got power unit people looking into chassis.
"We're really trying to promote that cross population of ideas. And I think that's what's going to move us forward."
For several years now, Renault/Alpine has been F1's easily forgotten manufacturer programme. There are some complicated factors behind that (such as the fall of Enstone triggered by the Lotus days) and some simple ones (the wrong people in charge). The upshot is the team's results don't resemble a works team's at all.
But the raw ingredients to achieve more have always been there. And in this Rossi/Szafnauer/Harman era there's a huge emphasis on finally tapping into the Enstone/Viry combination's untapped potential.
Do that and the likes of Alonso and Piastri may come to regret their choices. Fail, and it will be further justification for why so many drivers have seemed to lack faith in F1's 'other' works team.