Alpine's 'game-changing' result in its fight for fourth in the Formula 1 constructors' championship came after a no-nonsense response to foolish collisions between team-mates Fernando Alonso and Esteban Ocon.
Alonso and Ocon risked handing Alpine's rival McLaren a key advantage in their fierce battle for fourth in the constructors' championship when they clashed twice in the sprint race in Brazil, fell out of point-scoring positions and caused each other to start low down the grid for the grand prix itself.
Alpine came down hard on its drivers for those transgressions, with CEO Laurent Rossi and team boss Otmar Szafnauer addressing them in private and publicly stating they let the team down by undermining the work of everybody trackside and back at the factories.
That was a strong public message also designed to show the team, on site in Brazil and back at Enstone and Viry, that it wasn't being taken lightly. To that end, Szafnauer also spoke to the trackside team on Saturday evening.
"We have to point out to them that it's unacceptable to come together when you've got over a thousand people between Enstone and Viry working tirelessly to make sure we finish fourth in the championship, bringing upgrades, working Saturdays, Sundays, making sure that the car is as competitive as it can be, and the mechanics here too," said Szafnauer.
"And to have that silliness on track where you just run into each other and push your team-mate, not let him by, especially when it's so close in the championship.
"I think the message got through."
It clearly did. Ocon and Alonso started in close proximity on the grid, in 16th and 17th, but made an obvious effort to keep a bit of distance even as they ended up wheel-to-wheel on the opening lap.
And later in the grand prix, Ocon put up no resistance and allowed Alonso – on a different strategy with fresher and faster tyres – to benefit as much as possible from a safety car bunching the field up.
The only hint of pushback there was when Ocon was told not to fight Alonso and Ocon sought to clarify over the radio that he was allowed to attack Sebastian Vettel's Aston Martin at the restart before letting Alonso past.
This was sensible, although Ocon felt that the radio message broadcast during the race probably didn't quite convey his control of the situation or the fact he was adhering to the team's instruction.
"People thought I didn't want to let Fernando past, but no," said Ocon.
"[The plan was] I don't let him pass at the restart, I'm going to pass Seb and then once the situation is settled we will figure it out, I'll let him go.
"And that's what we did. I couldn't hold him, he was very fast on the soft tyre and it was points for the whole team to grab.
"I knew where I was in the situation, and the team didn't need to tell me what to do there."
To his credit, Ocon instantly overtook Vettel, allowing Alonso to clear the Aston Martin as well. Then he let his team-mate by with no opposition. Alonso charged on to finish fifth while Ocon banked more points in eighth. So there was no objection to this from Alpine's side.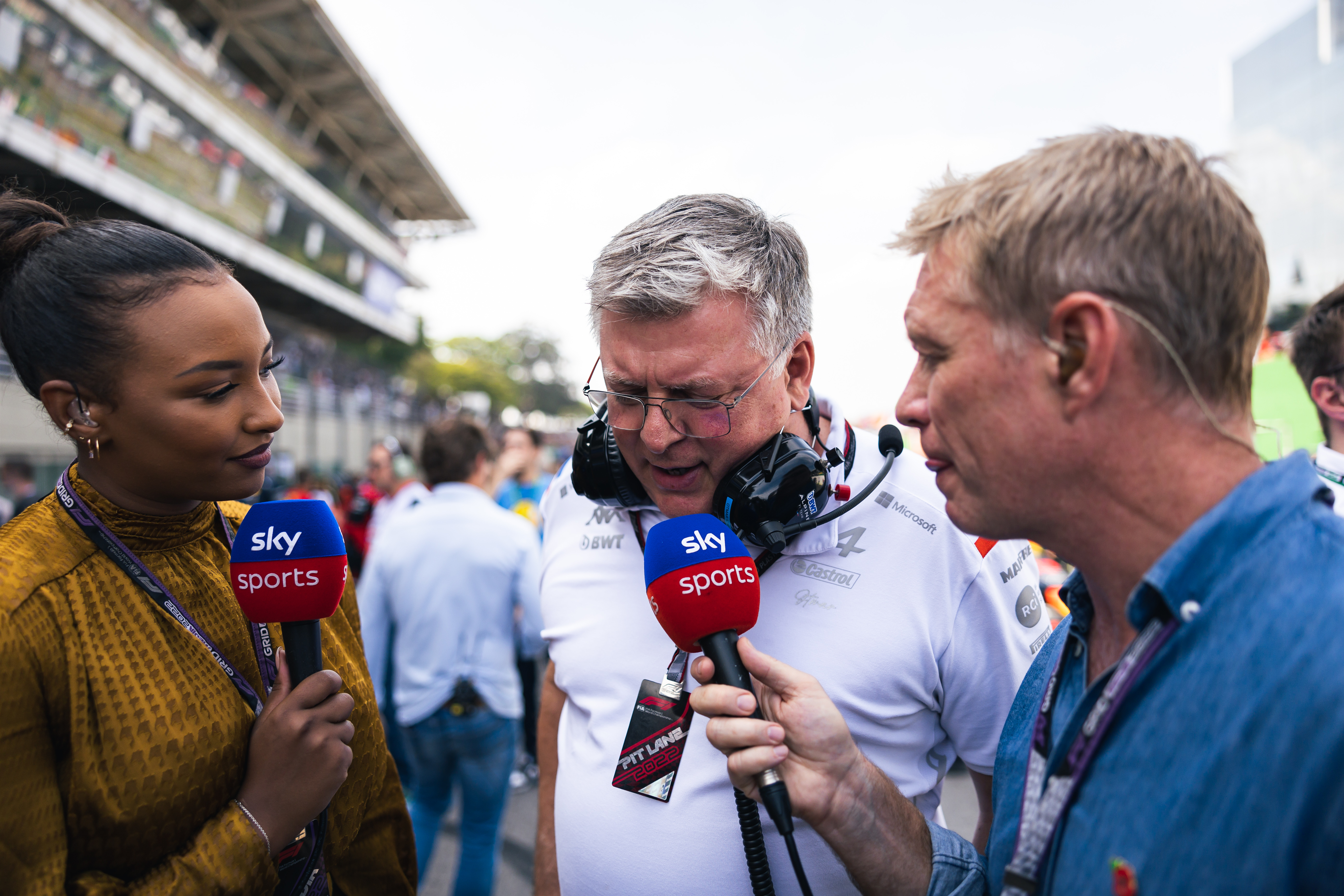 "Esteban was right," said Szafnauer. "And what we said beforehand is, 'You're going to be on separate strategies at the end so if somebody has a tyre advantage or we are in this situation, let's not fight each other and let's lose the least amount of time letting your team-mate by'.
"That happened. And I think Esteban was absolutely right in saying, 'I'm not going to do it straight away because I can get Vettel and I can get [Valtteri] Bottas, thereafter we will do what we said we were going to do with the strategy'."
It meant a bumper points haul for Alpine on a day both McLarens retired, and has all but guaranteed the Renault works team will finish fourth in the championship. Alpine has a 19-point advantage and McLaren has only twice scored more points than that in a single weekend, so the odds are firmly in Alpine's favour now.
"Fourth in points is a game-changer for us at this stage," said Ocon. "There is only one race to go and we go onto Abu Dhabi with a big cushion."
Szafnauer said the way the Brazilian GP played out showed that "when you play the team game, everybody wins". And it's hard to argue. Alonso got a headline result that boosts his chances of beating Ocon to eighth in the championship (they're five points apart). Ocon had a fuss-free final stint and scored points on a slightly inferior strategy. Plus, he and Alpine benefit from effectively securing fourth in the championship, what with the extra prize money the team will gain.
"Reasonable people with the same information will come to the same conclusion," said Szafnauer.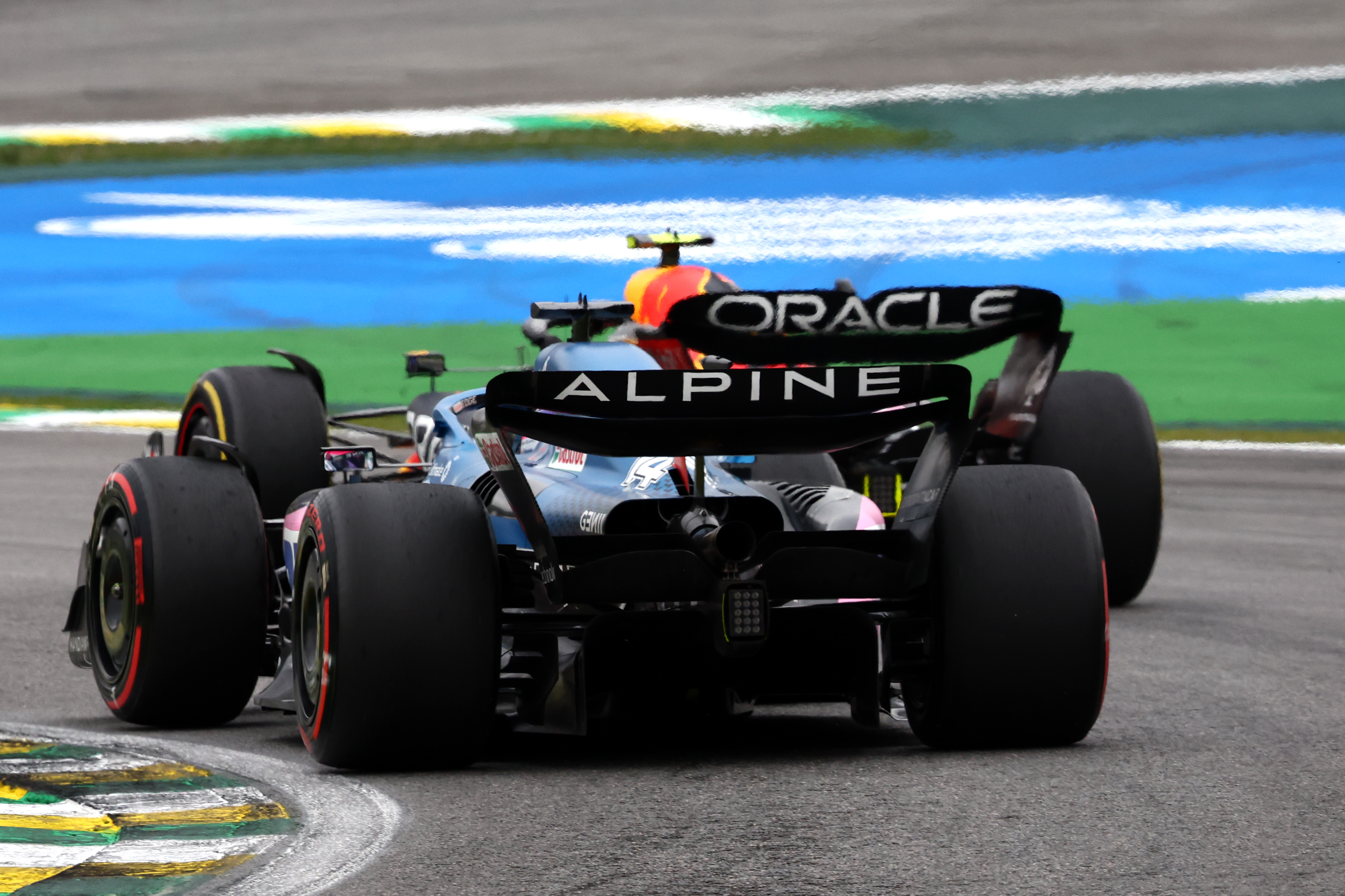 "If everybody believes beforehand that, 'Yes, it is a team game, we have to maximise the team points so that we can finish fourth in the championship', and we all sit there and say that, then it's not that hard.
"But you have to have the discipline and you have to have the understanding beforehand."
Perhaps Alpine could have done more in advance of the sprint collisions to ensure this understanding already existed, but it cannot be faulted for how it handled the fallout from that and guaranteed there would be no repeat when it really counted.