Let's imagine that having missed out on Fernando Alonso, Oscar Piastri and Daniel Ricciardo to partner Esteban Ocon in Formula 1 next season, Alpine is scrambling for a fourth choice.
In a silly season of epic proportions, picturing this scenario doesn't require exhausting mental gymnastics. For instance, Daniel Ricciardo would seem like the obvious fallback for Alpine if Piastri takes his McLaren seat, but would he want an Alpine return and would McLaren create any obstacles? Alonso is already gone, Alpine appears to be resigned to the same with Piastri.
Working out who should then be that fourth choice…now that's more of a challenge.
The options are fine in quantity, but perhaps not quality. Not to be disrespectful to the drivers who will be on the Alpine shortlist but none are either grand prix winners or exciting, potentially long-term team leaders.
In Ocon, Alpine already has a proven, steady, very good (but perhaps not great) young driver who could be around for years to come. Would partnering him with, say, a Mick Schumacher achieve much? Is trying to bring Nico Hulkenberg or Daniil Kvyat in from the cold a declaration of great ambition? What about a driver from outside – Antonio Giovinazzi, maybe, or a rookie like outgoing Formula E champion Nyck de Vries?
There's a reason none of these drivers are in contention for an Alpine seat unless Alonso, Piastri AND Ricciardo all say no.
Drivers like Alonso ideally need to be replaced by statement signings or hot prospects to avoid an F1 team being chronically undermined. That's why Piastri was such a good fallback for Alonso – one of Alpine's own, highly-rated, young and hungry with a great potential future.
He may well be out of the picture though. And even with a well-stocked academy – four drivers across Formula 2 and Formula 3 – there is a pretty clear gap to Alpine's next 'homegrown' talents.
Teams rarely have multiple junior drivers queued up ready for their F1 debut. Especially not to race with an upper-midfield works team with designs on scoring podiums and winning races.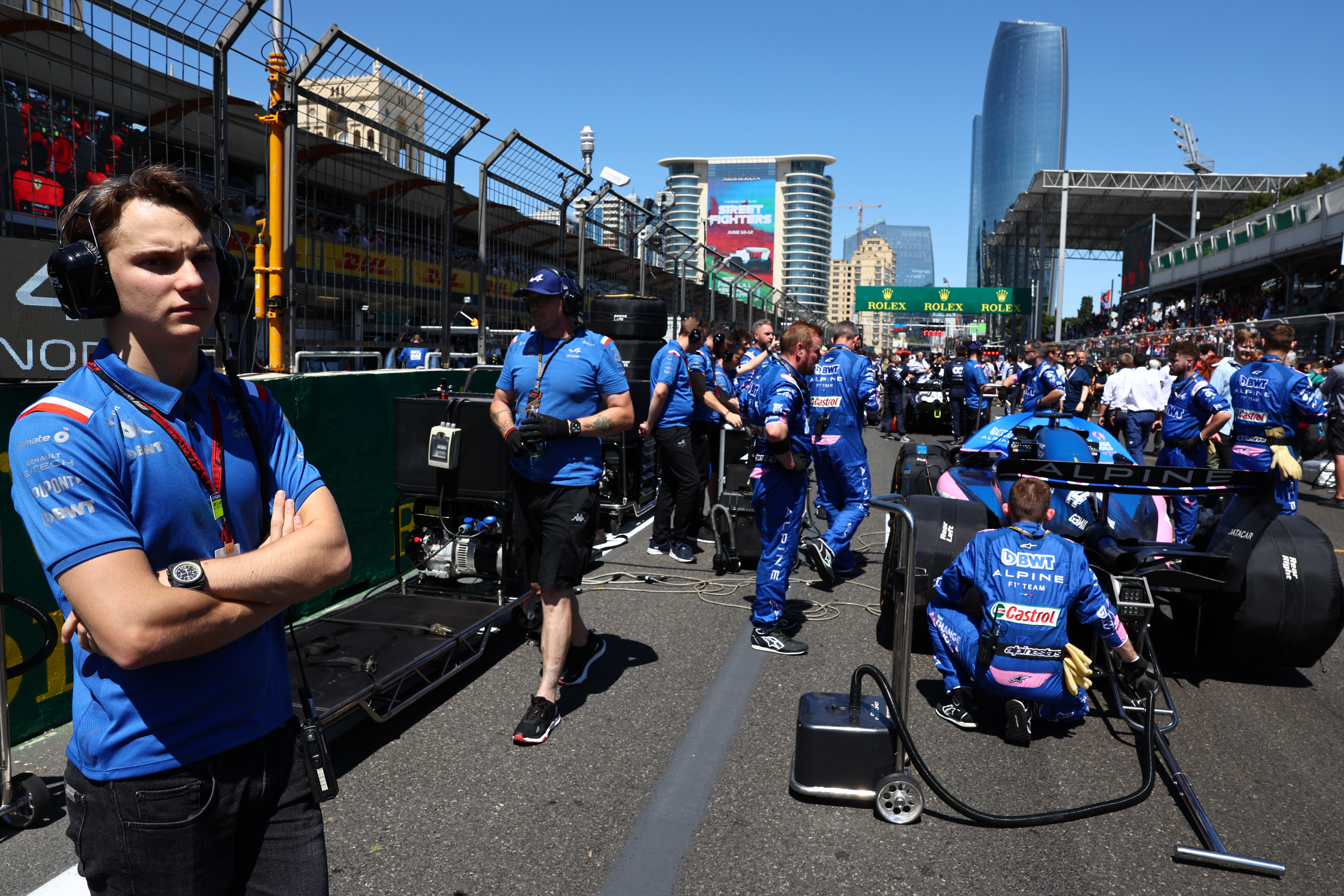 Even Piastri, with his hat-trick of championship titles and an extensive 2021 car testing programme, still wasn't considered quite up to the necessary standard until Alpine lost its main alternative. Even he was not first choice for an Alpine race seat in 2023. Alpine wanted to park him somewhere while he gained more experience. This has turned out to be a potentially crucial mistake.
Understandable though it may be for Alpine to consider an ageing Alonso still superior to a back-to-back rookie Formula 3 and Formula 2 champion, the fact is Piastri was kept at arm's length. Alpine alienated him enough for a move elsewhere to appeal.
Had Alpine been sharper with Piastri, more committed, or simply more willing to roll the dice, then its highly coveted protege would be going nowhere. Instead, a rival team is set to reap the rewards from Alpine's investment.
Among the lessons to be learned for Alpine could well be to commit to its own talents with more conviction. The problem is, doing so immediately would represent a massive gamble.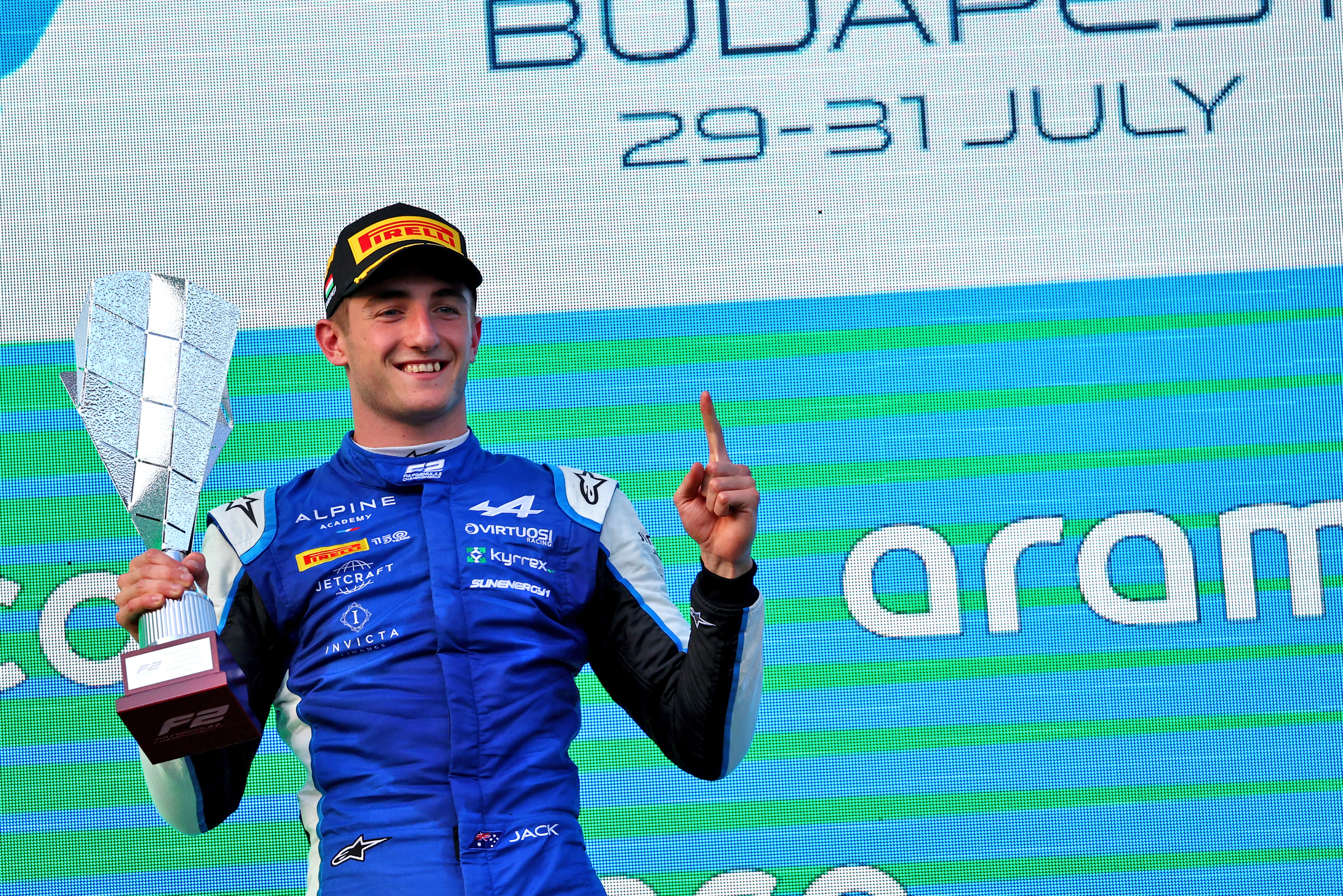 Jack Doohan is the best-placed of the Alpine Academy quartet. The F2 rookie, runner-up in Formula 3 last season, has two wins to his name in the top feeder series. He is an interesting option, a driver with obvious potential and pretty high peaks, and has also got some F1 experience having completed at least two tests in 2021 Alpine machinery.
But the 19-year-old Australian, son of motorcycle racing legend Mick Doohan, is exceedingly rough around the edges, looks prone to errors, and is guilty of emotional outbursts.
More than once this season in F2 he has been caught overreacting to perceived injustices and ironically (given Alpine's primary irritation with Piastri in this whole saga) Doohan had his own controversial case of self-interest last year.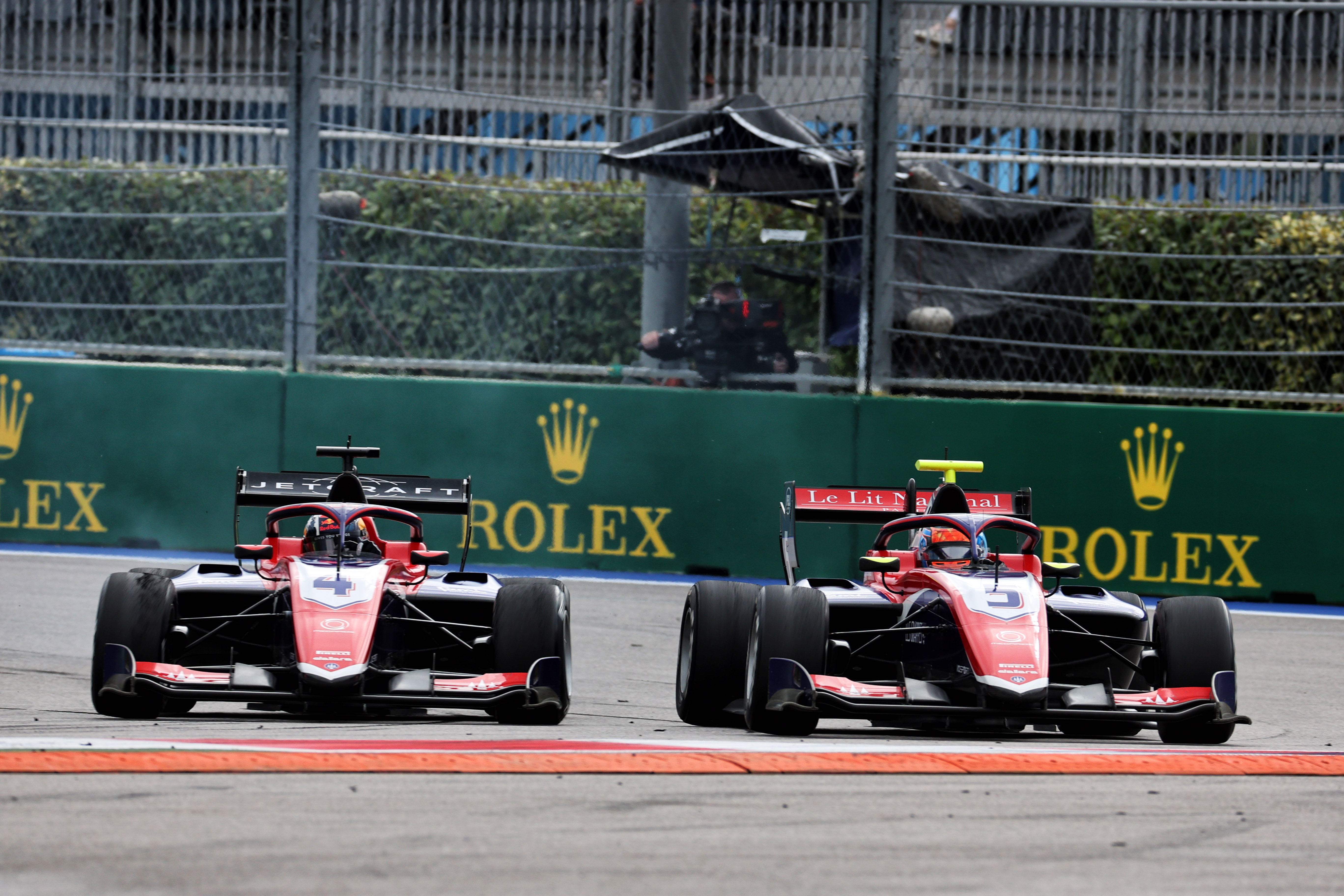 He was fighting Trident team-mate Clement Novalak for victory in the F3 season finale at Sochi. Trident told Doohan to stop fighting Novalak, who had been attacking from second place, because the teams' championship was on the line.
They both went off-track at one stage and went wheel-to-wheel more than once. After that Novalak slipped back and lost second place, Doohan won the race and Trident held on to win the teams' championship by four points.
Post-race the team said: "It was risky but you won. Thank you."
Doohan replied: "I'm sorry guys but I race for myself you know? I'm racing for my own career."
"Sorry Jack I don't agree," he received in response. "Thank you anyway."
It's a digression, and potentially an irrelevant one. Doohan, an ex-Red Bull junior, was unattached at the time and desperately trying to prove his worth.
His single-seater career had been fine, but without much fanfare, until that runner-up finish in F3. Now in F2 he is indicating there's more to work with than perhaps has previously met the eye – but with a few obvious red flags as well. As much as it was careless to let Piastri slip through the cracks it would probably be reckless for Alpine to instantly put its faith in Doohan.
Beyond the Australian, there is F3 title candidate Victor Martins – highly thought-of within the Alpine structure but with his own question mark as a driver that hasn't accelerated out of the lower ranks as quickly as most mega-talents do.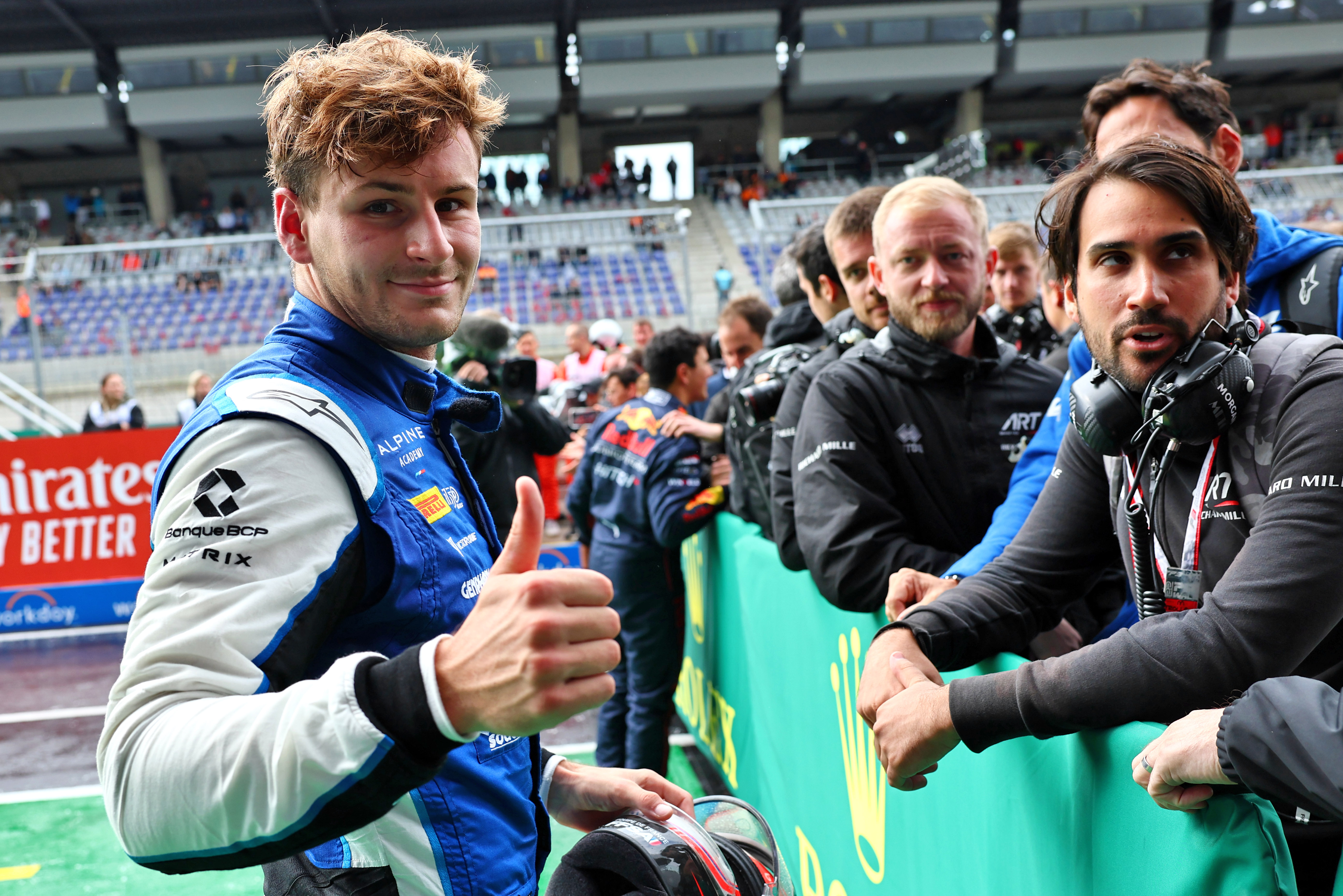 The 21-year-old is also a bit too far behind in the development process to be a short-term option. Having spent five years across Formula Renault Eurocup and F3, F1 would be a huge leap. Martins may yet establish himself as Alpine's best long-term prospect but whereas Doohan might be considered a rank outsider for 2023, Martins is surely nowhere near even making the long list.
The other Alpine Academy drivers are Olli Caldwell, who is even further from the team's list of candidates, and Caio Collet – once touted as the next big thing from Brazil but clearly behind Martins in the pecking order (and in every championship table in the four seasons they have spent racing in the same categories).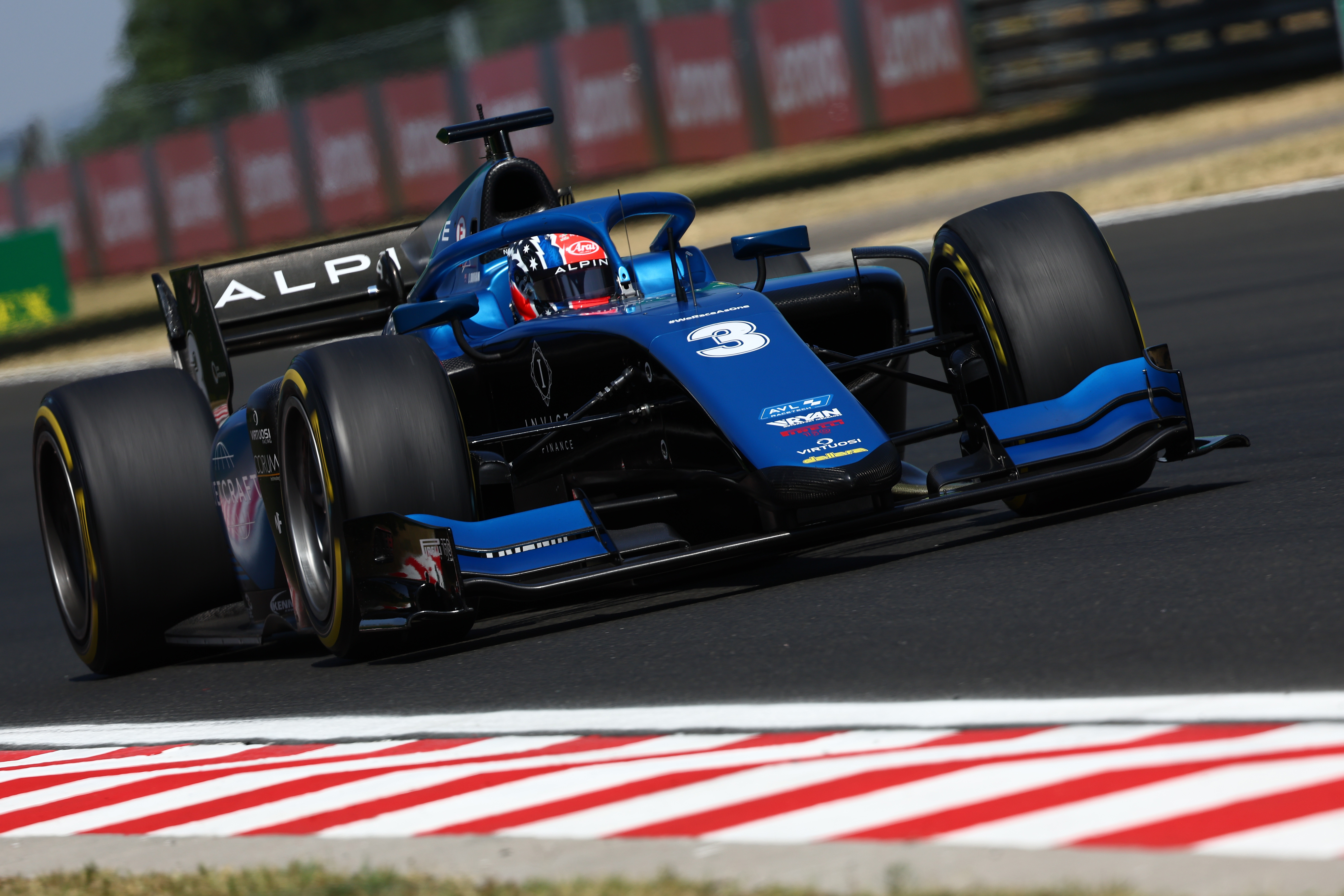 If Alpine wants to double down and commit to its own pool of talent then Doohan is the only viable candidate and he comes with a huge asterisk. As a driver who looks like he needs a strong second season in F2 to refine himself as a driver he'd be a risk of significant proportions – likely one Alpine is not willing to take.
Alpine's academy, with all the investment demanded by such extensive F1 testing arrangements, may now be exposed as lacking depth beyond its headline talent. But this is just a reality of driver programmes. The reality is that someone like Piastri doesn't come along every season.
Thus the unenviable situation Alpine finds itself in, barring any further exceptional driver market twists: play it safe with a known but unspectacular option, or roll the dice on someone out of leftfield – and accept that gamble for what it is.