When things go well for Fernando Alonso, he lets you know they are going really well. When things go badly, he doesn't sugarcoat it either.
In the space of about a week, Alpine's much revised 2022 Formula 1 engine brought out both sides of the double world champion. After the "good feeling" he had in Azerbaijan about the quality of the power unit came the complaint in Canada of "another reliability issue on car 14 only".
This was a reference to Alonso's car suffering multiple problems this season. He's already on his fourth power unit – the limit is three for the entire 22-race season – after a problem in Australia, an outright failure in Saudi Arabia, and a strategic change in Spain after he qualified near the back anyway.
The key context here is that Alpine took a big technical gamble ahead of the 2022 season. Renault's works team willingly compromised its 2021 campaign by not developing its power unit so the Viry-Chatillon engine division could focus its efforts on a major development project for 2022.
A back-to-front review of the power unit resulted in a major change to the architecture of that power unit that is believed to include a switch to the split turbo layout that Mercedes pioneered in 2014.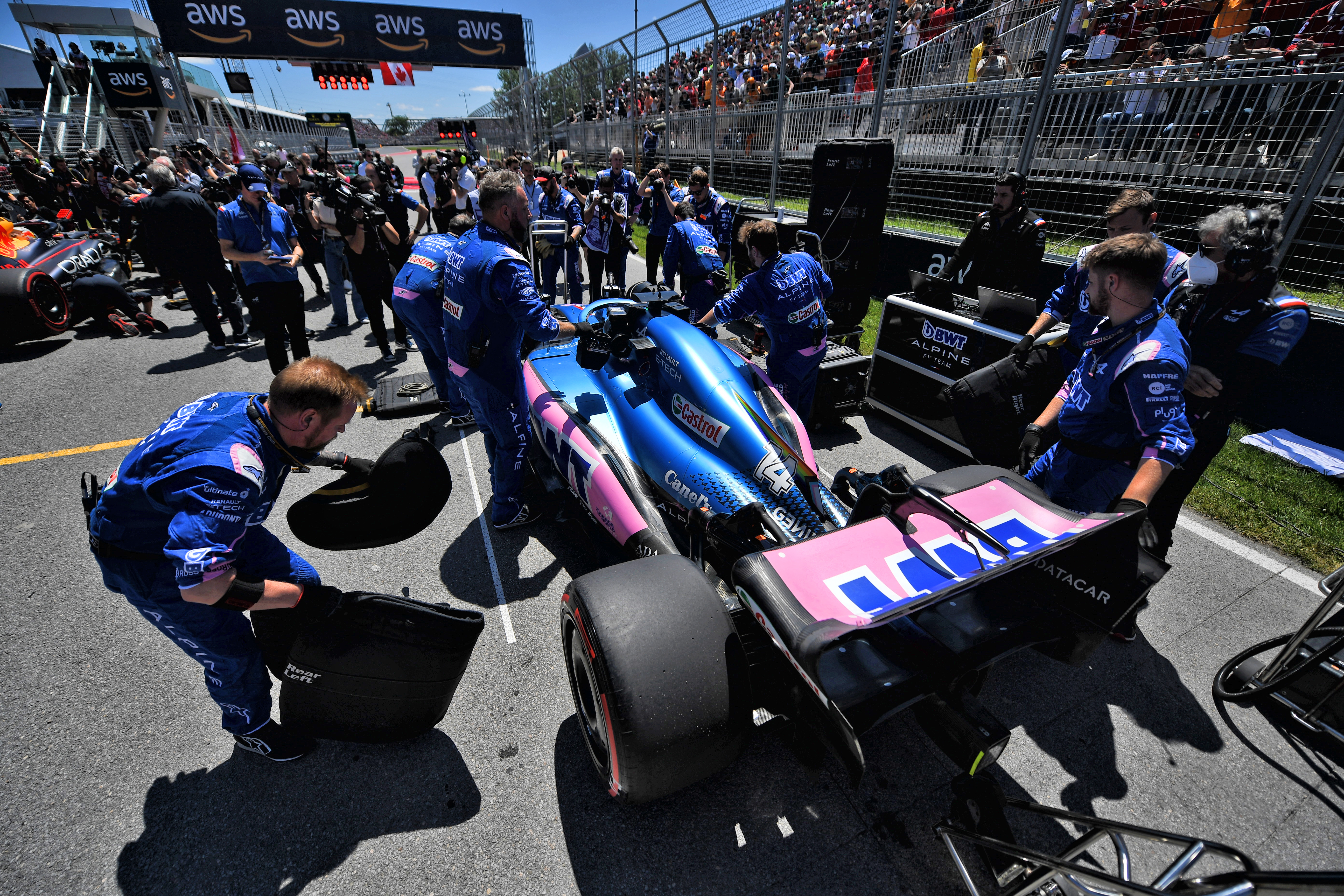 While that left Alpine in a compromised state in 2021 it was a management decision designed to maximise its chances for readying the new engine for 2022 ahead of a long-term homologation freeze.
The power units are now set in specification until the end of 2025. Changes can be made for reliability reasons but not to explicitly improve performance. Given Renault had the weakest engine of the four manufacturers it was imperative it made a clear step.
Judging Alonso's record alone paints a bad picture for how Alpine has balanced engine performance and reliability. But convenient as it sounds – Ferrari has also argued this during its reliability mini-crisis – it's a lot better to have a strong engine that needs to be made less fragile than it is to have a safe and dependable engine with a substantial horsepower disadvantage.
Alpine's technical director Matt Harman agrees with this engine-related twist on the 'better to make a fast car reliable than a reliable car fast' cliche. He told The Race: "It is a cliche, but it's absolutely accurate.
"And we drove the performance. It was absolutely clear that we needed to make a step in that area, and we prioritised the performance.
"We have some reliability issues that we are solving, same as every other team on the grid. But at the moment, the ratio for me is absolutely as we intended.
"I've got absolute full confidence in Viry in their ability to get through those [issues], the same as they have the full confidence in us with some of the reliability issues we have on the car.
"But at the moment, we're on the right side of the performance reliability divide."
In the heat of the moment, Alonso will not take comfort in this bigger picture. When he lays the blame squarely on the engine for failing to fight for a podium in Canada, where he had started second but faded after an early air leak forced Alpine to manage the engine for most of the grand prix, there's no hiding his dissatisfaction.
"That's disappointing," Alonso said. "Luck you can't control, but reliability on car 14 should be better."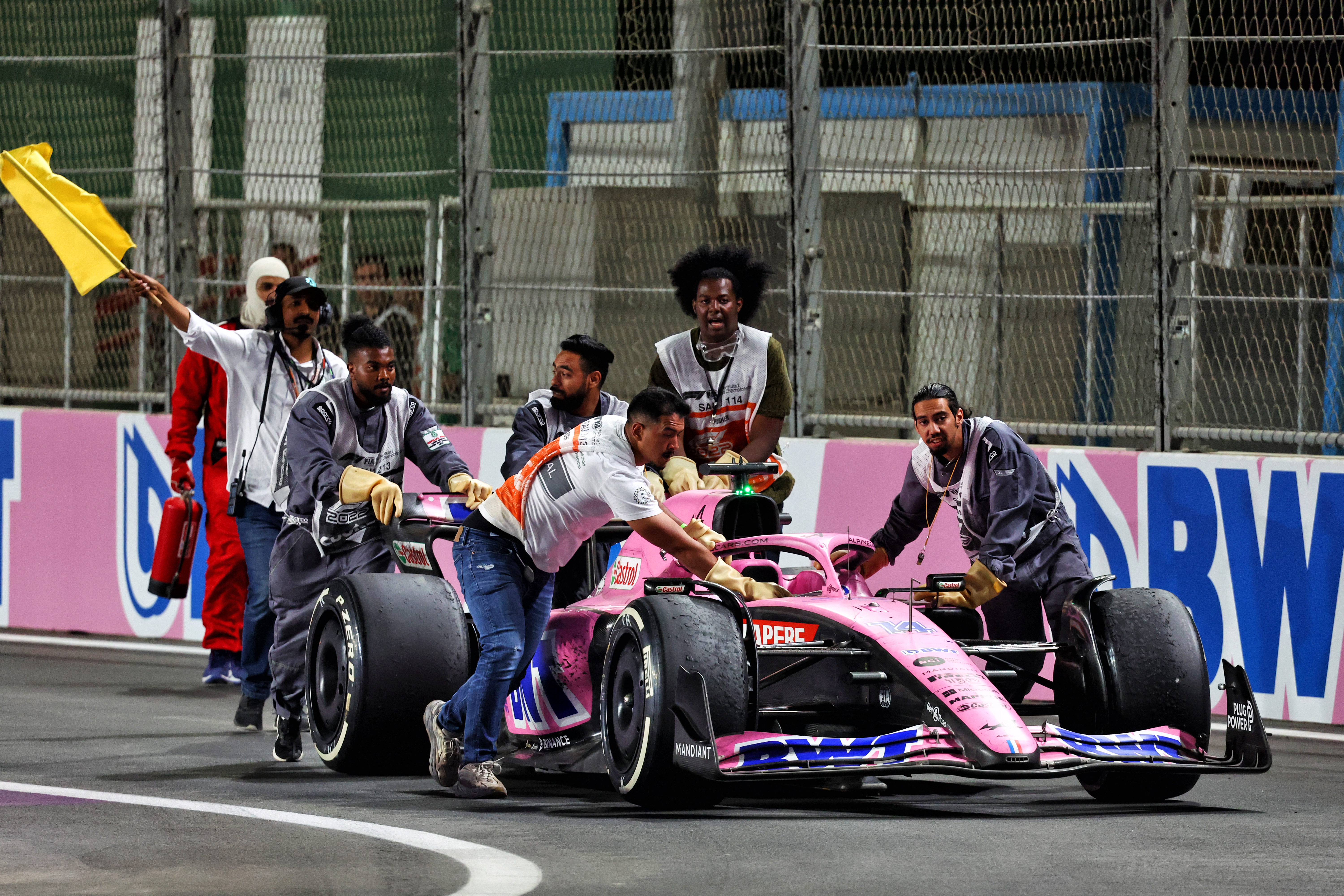 Blunt, but not untrue. Even if his Alpine team was a little more circumspect, with team principal Otmar Szafnauer sympathised that "I'm sure it feels that way" but also suggesting that he's not sure it does "always happen to him".
At best, though, Alonso has had the lion's share of trouble. Certainly, he's had the most notable issues. So, he is entitled to complain. Especially as he took the compromised 2021 season on the chin, knowing that the success of his comeback and the conclusion to his F1 career would be defined by the work done for the new regulations in 2022 and beyond.
Another in-race problem with a key part of the 2022 technical package is therefore an obvious concern but the team is hesitant to suggest it's a repeat of the early-season fragility.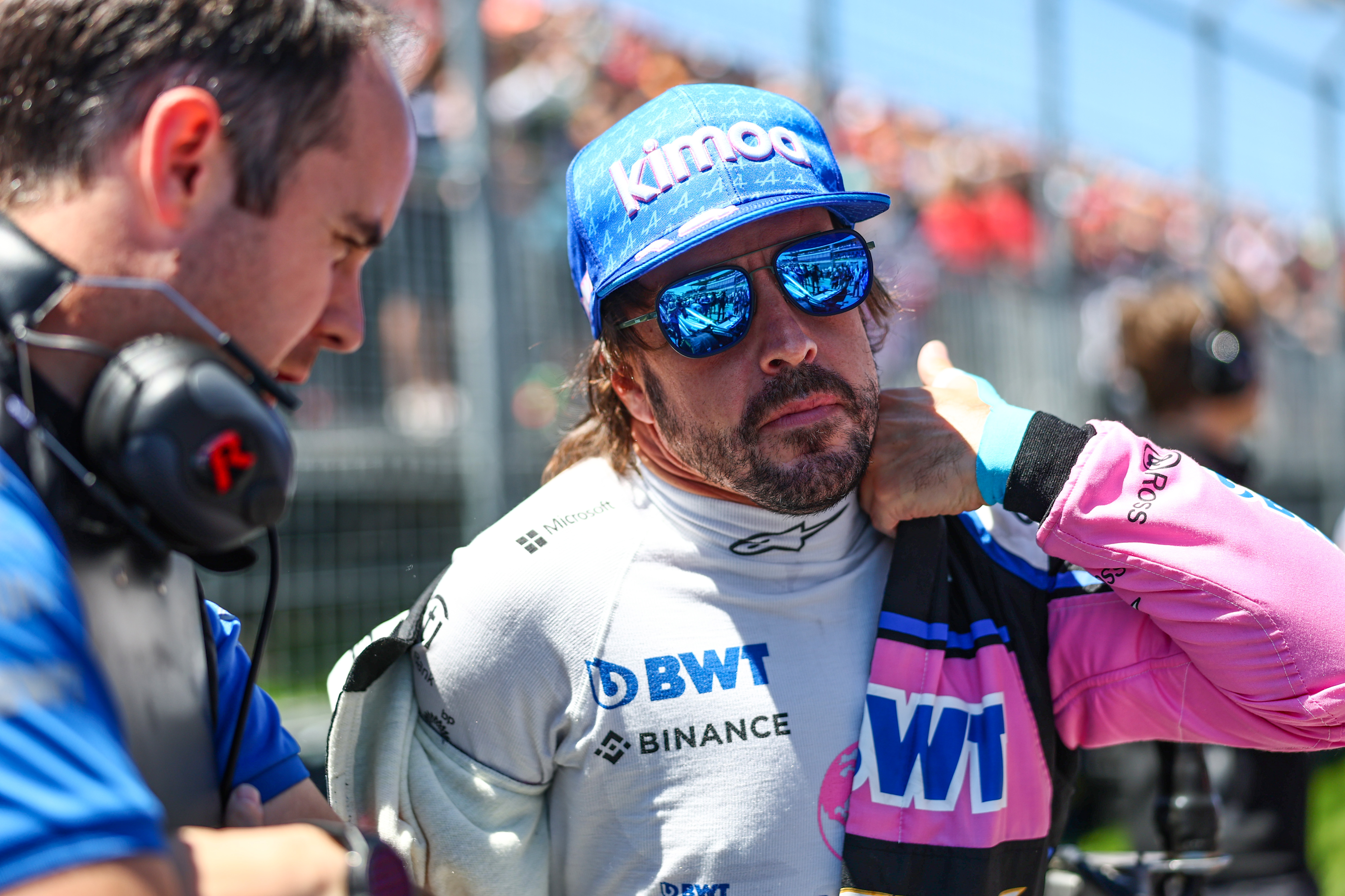 "I don't know if it's come back," Szafnauer contested. "It's something we've got to fix. But it wasn't big enough where we stopped."
Alonso might consider that to be splitting hairs given he's not interested in finishing seventh (on the road) in a race where he felt a podium was possible. However, after a run of improved reliability, one problem is not enough of a sample set to suggest Alpine really is in a reliability grave.
In fact, Alonso's chirpy review of the new Renault power unit the week before his Canada problem showed just how satisfied he had been – on performance, but also reliability.
"We are better, we have more power, we have more deployment," said Alonso in Baku.
"So we are strong in circuits like this. Last year we were struggling a lot in Baku and this year we are competitive, so I think we've made a very big step forward.
"Reliability was a concern at the beginning of the year, and actually I'm on the fourth engine in eight races, but now we are in control of the situation so we're happy.
"It's a good feeling. We changed the engine, we changed the concept, the layout, we changed everything, and the engine is performing well.
"So, I'm happy with the team effort."
Whether it's better to believe Alonso when things are going well or when he's had a problem is hard to determine. He never says anything for the sake of it but is often guilty of exaggerating both virtues and vices.
What matters is that inevitably Alonso is holding Alpine to a higher standard.
The end goal there is to win races and championships and the problems afflicting Alonso's side of the garage this season are indicative of the progress Alpine still needs to make to be the kind of team it intends to be.
Most of the time, Alpine's engine gamble is paying off. And that's a good starting point. It's just not good enough for Alonso yet.