Alpine Formula 1 team-mates Esteban Ocon and Fernando Alonso have been summoned to the stewards at the Brazilian Grand Prix over the second of two sprint race clashes.
The pair started sixth and seventh but ended up only 15th and 18th after both sustained damage in their incidents.
They first made contact at the Descida do Lago, when Ocon said he was focused on trying to pass Lando Norris's McLaren and ended up making contact with Alonso as the other Alpine tried to pass him around the outside.
That caused sidepod damage that led to Ocon dropping down through the field.
The stewards are not taking action over that one, but the two drivers have been summoned to discuss what happened on the pit straight later in the lap – when contact between them at high speed left Alonso with front wing damage.
Alonso described the incident as part of a pattern of "crazy defending" that he has experienced when racing Ocon since they've been team-mates and when asked by Sky if he planned to speak to Ocon about it he replied "I don't need to, one more race and it's over, finally".
Ocon said he was only aware of the pits straight touch when told about it post-race.
"I had no idea this happened. I got told now. I don't know how that's possible," he said.
Alpine team principal Otmar Szafnauer didn't think Ocon could have done much more on the main straight.
"Yeah the way you've got the straight, I don't see him [Ocon] weaving much at all," Szafnauer told Sky after the incident.
"I think Fernando was a bit too close, looking at it in Turn 4, I think perhaps Esteban could have given him a bit more room."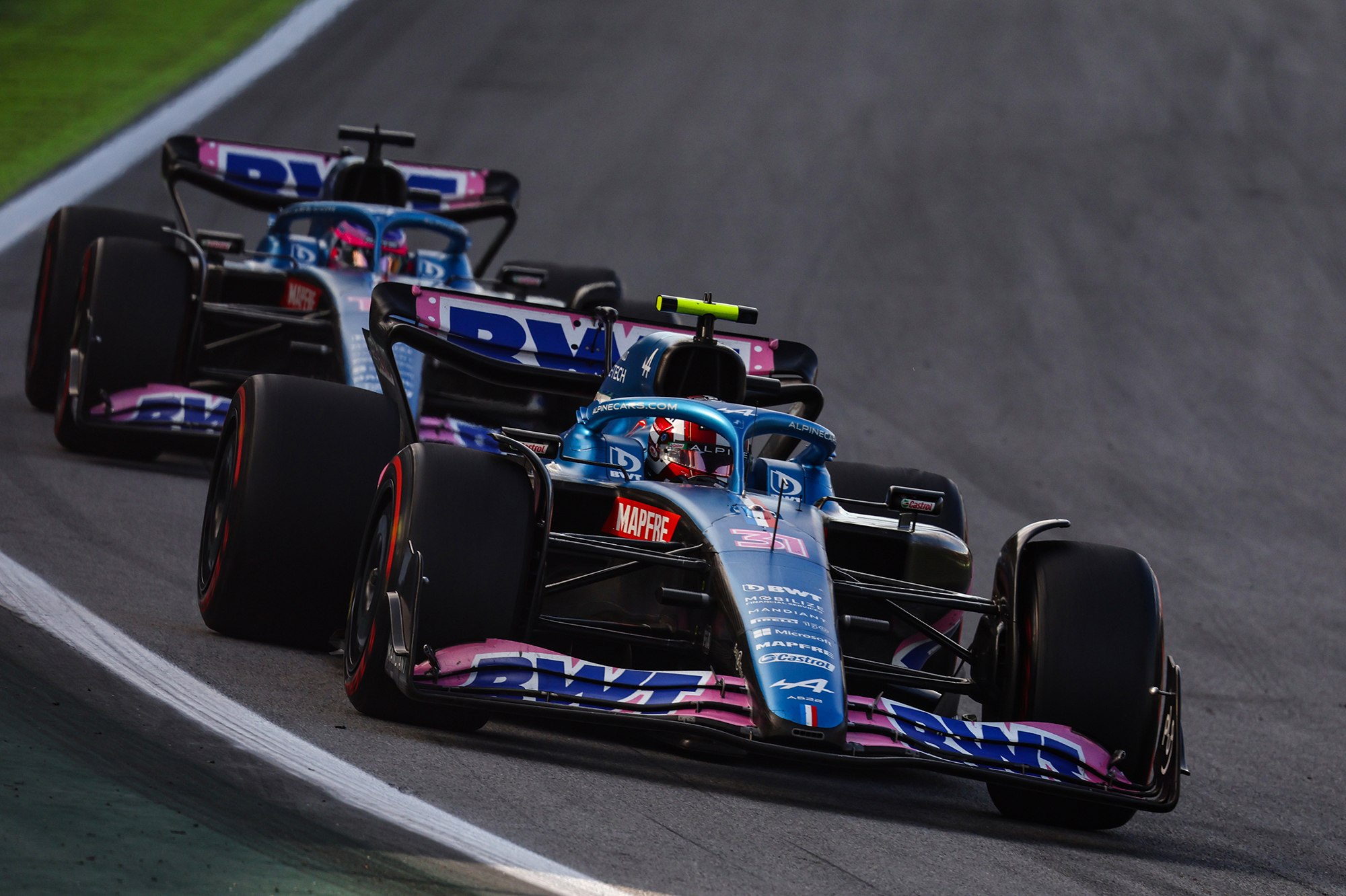 Ocon's car caught fire in parc ferme after the race, seemingly as a consequence of the sidepod damage. It was quickly extinguished but may well have caused further damage that could have implications for his grand prix grid position – though he is starting on the penultimate row at present anyway.