Esteban Ocon described the Alpine team as having "pushed team tactics to the ultimate limit" in the Brazilian Grand Prix in his and Fernando Alonso's failed attempt to beat AlphaTauri.
Ocon and Alonso finished eighth and ninth, allowing Alpine to retain fifth place in the constructors' championship by the narrowest of margins – countback to best result – given it matched AlphaTauri's haul of six points for Pierre Gasly's seventh place.
But with Alpine the only team to get through the Brazilian Grand Prix on a one-stop strategy, Ocon and Alonso found themselves ahead of Gasly after the Frenchman made his second pitstop on lap 51. This was just after Ocon had let the faster Alonso past in order to maximise their chances of holding off the AlphaTauri.
Gasly was over five seconds behind Ocon after his second stop but closed to within DRS range on lap 56. At this point, Ocon radioed in to say "tell Fernando to slow down a bit, we can keep him behind". Alonso did so, allowing Ocon to pick up the DRS from him.
With the faster Gasly now on top of Ocon, the two Alpine drivers attempted to work together, with Alonso not only ensuring that Ocon had the benefit of the DRS but also positioning his car on several occasions to assist Ocon and hinder Gasly with dirty air.
Gasly almost got past Ocon several times on lap 57. Then on lap 60, he got ahead at Turn 1 before repulsing Ocon's counter-attack at Turn 5 to secure the position. He then passed Alonso using the DRS into Turn 4 on lap 61 to secure eighth place, with his pace allowing him to build a lead over Alonso.
"We pushed team tactics to the ultimate limit," said Ocon. "Unfortunately, it was just not enough to keep Gasly behind, but it was a very positive race for both of us.
"And we showed how far we want to keep that fifth place in the constructors' championship.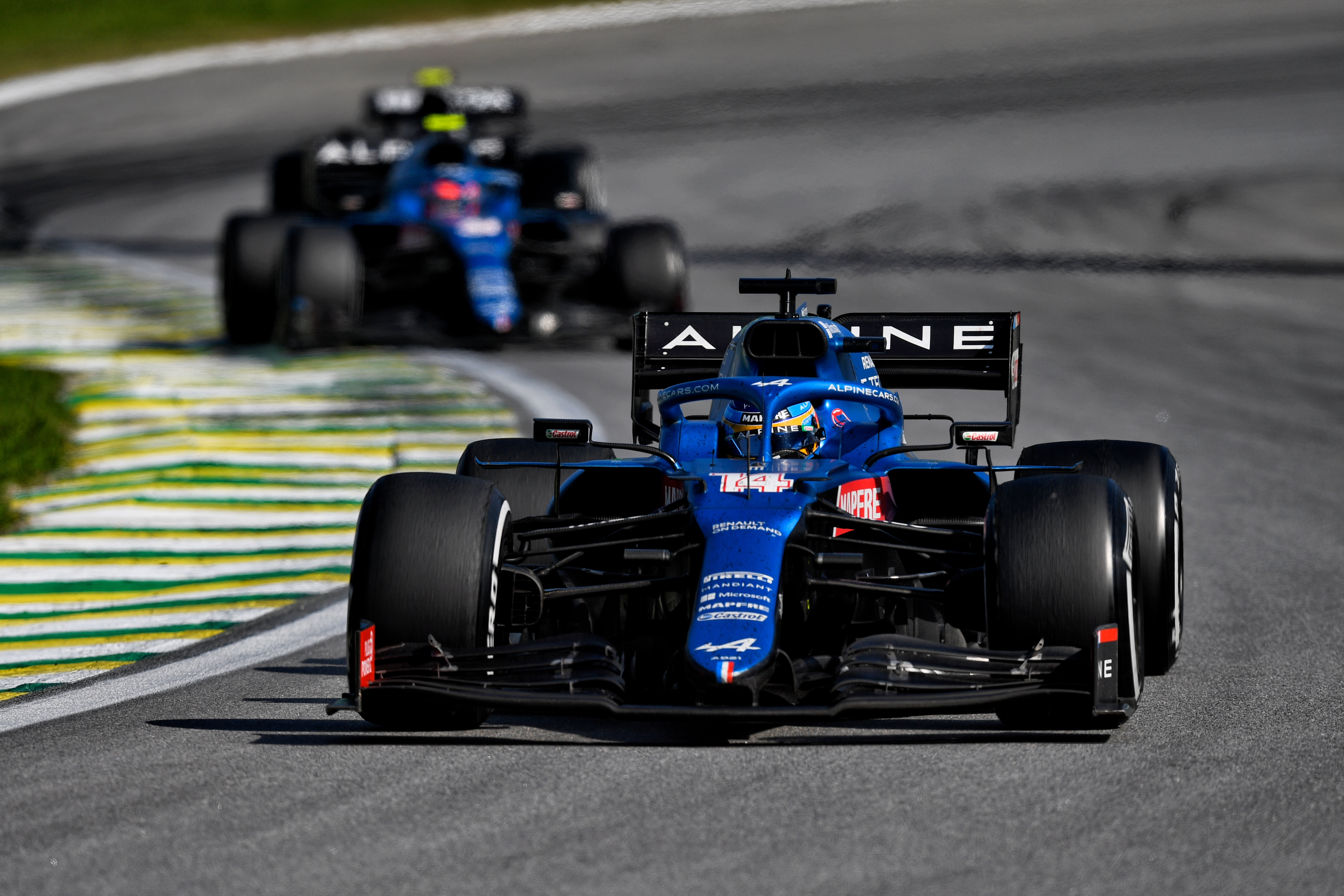 "It was fun. We switched positions with Fernando once so he was in front and Gasly caught up. I said on the radio it would be good if Fernando could give me the DRS to try and keep Gasly [behind] and he reacted straight away.
"He changed his line into the last corner so I could take the inside and not have the dirty air to be close to him on the exit.
"We managed to keep Gasly behind for three or four laps, but he would have passed us straight away if we didn't do any tactics like that.
"We tried to give him a hard time. When he was next to me, Fernando was pulling in front of him so he had dirty air. We just worked together, two against one.
"It's pushing the limit of what you can do tactics wise, but it was mega fun and we had a lot of fun racing that hard. It was hard, but fair."
Gasly described the Alpine drivers as "playing games", which he had no problem with.
The AlphaTauri driver said that he "loved" the battle, especially as he came out on top, and felt that seventh place behind the Mercedes, Red Bull and Ferrari drivers was the best possible result.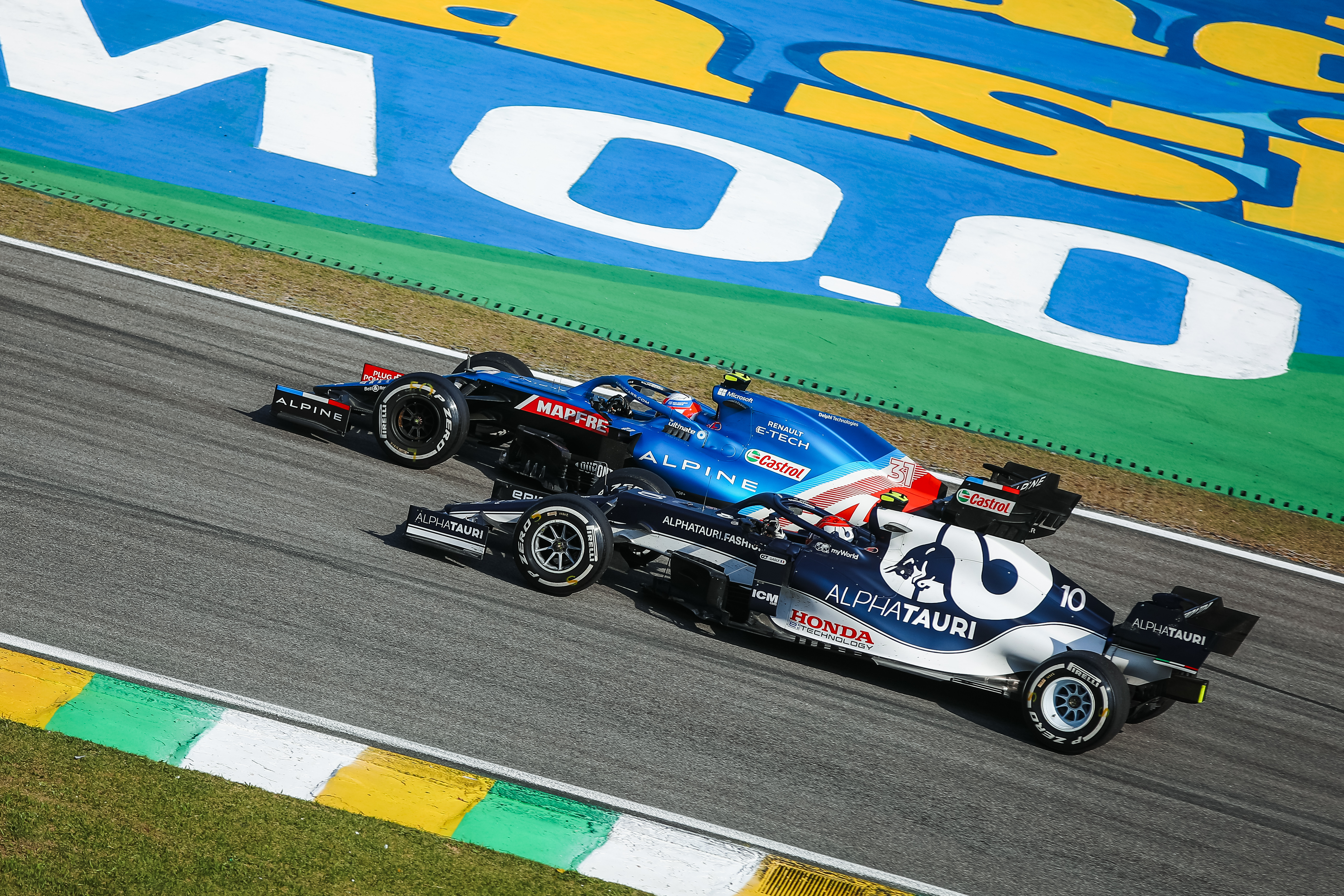 "It feels amazing to fight like this," said Gasly. "It's not every race you get to battle like that and battling with Fernando is always special.
"It was very, very intense with the two Alpines. They were kind of playing games, trying to give the DRS [to each other].
"But we came out on top, so I'm really happy. The Ferraris were just faster than us and we have finished behind the top three teams, so we can be really happy with that."
Alonso held eighth place until the last lap when he gave the position back to his team-mate. Having originally been let past Ocon on lap 52 in an attempt to keep Gasly at bay, Alonso pulled away from the sister car at an average of half a second a lap to build a lead of just under eight seconds at the start of the last lap.
He was told to "swap the cars back round please" early on the last lap, with Alonso raising no objections given the understanding was he would do so when he was let past Ocon originally. Ocon had explicitly asked if this was the case if Alonso didn't gain anything and was told that they would swap back again in those circumstances.
Alonso started to back off in the middle sector to allow Ocon to close and pass his team-mate on the run to the line.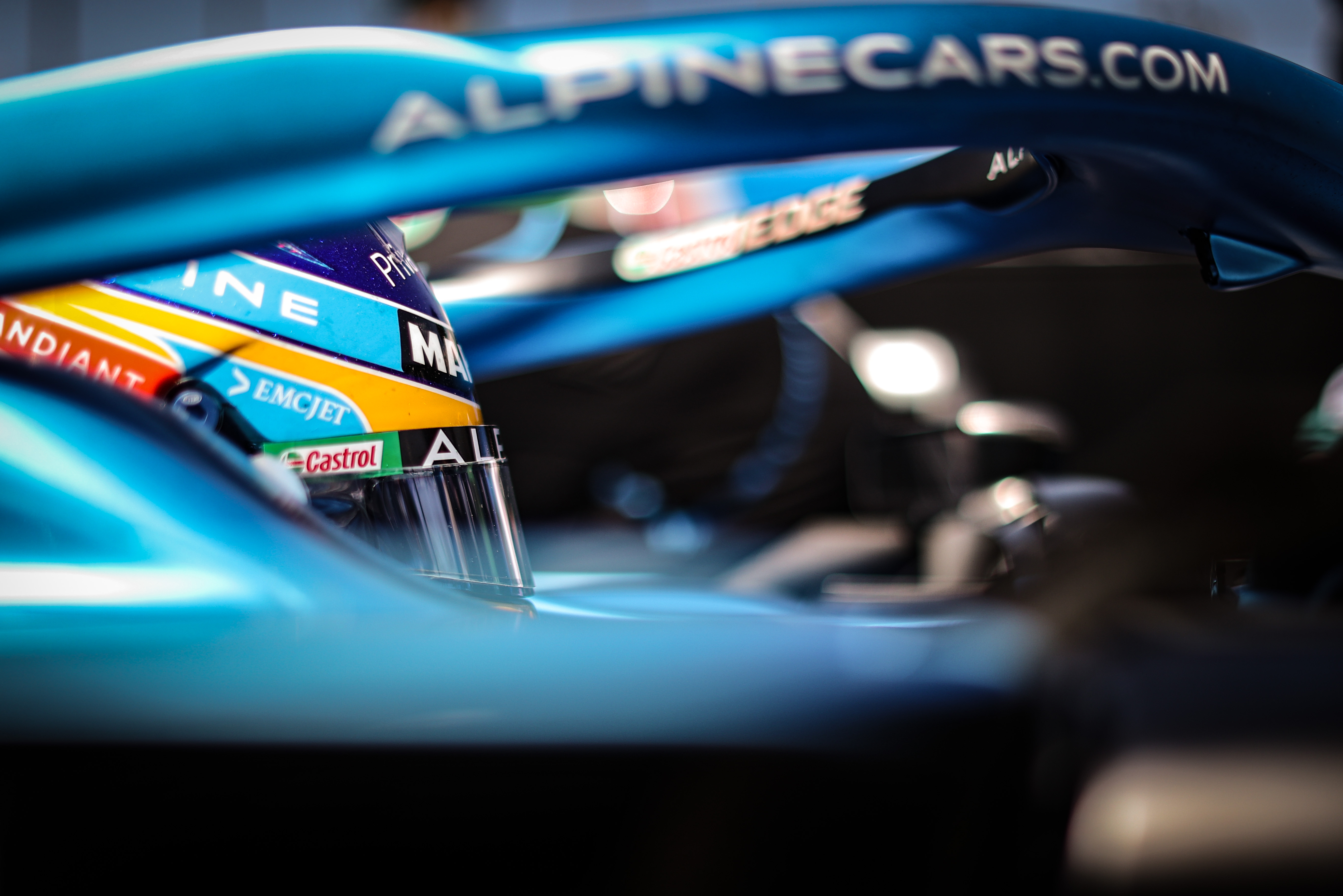 "My car was very fast today, but it's OK," said Alonso when asked by The Race about the team order.
"For the team, it's the same points for eighth and ninth than for ninth and eighth. He gave me the position and I was happy to give it back."
Alonso did have a race pace advantage over Ocon, although his race was compromised by the fact he had lost places to a slow start in the sprint having opted for medium Pirellis because he had no unused softs.
This meant he started four places behind Ocon in the grand prix, losing time early on after falling behind Lance Stroll before repassing him. Alonso also lost ground when the second VSC was deployed on lap 30 as the Alpines were too close together to stop at the same time, with Ocon gaining the advantage of losing less time than he would have done with a green-flag pitstop.
But he was also delighted with the way the team tactics were executed, stressing that Alpine's main advantage in the battle with AlphaTauri is that it has two strong cars compared to a team that is heavily reliant on Gasly to score points given Yuki Tsunoda's struggles.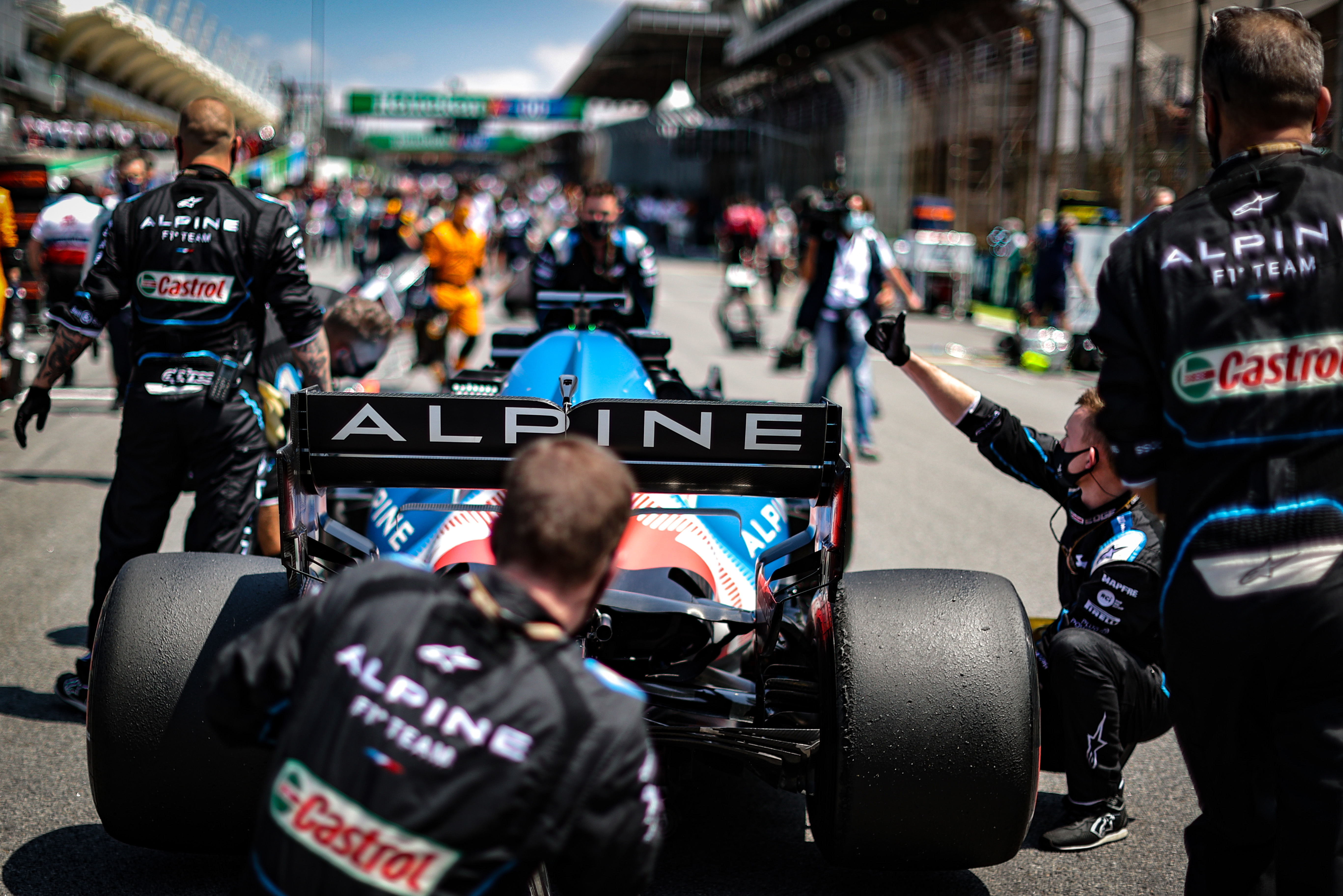 "I don't know why, but my car or set-up or whatever works very well on Sundays and even with the difficulties with Stroll and the virtual safety car I was able to catch [Ocon]," Alonso added.
"If you race the other car, you damage the car and you don't want that situation.
"We want to score points with both cars, that's our main strength as a team. We are fighting AlphaTauri, but they have one car and we have two. So we cannot do anything [costly by fighting] with ourselves."