Alpine Formula 1 boss Otmar Szafnauer says drivers Esteban Ocon and Fernando Alonso let the team down with their sprint race-wrecking collisions at the Brazilian Grand Prix.
Ocon and Alonso clashed twice on Saturday at Interlagos, with the first incident badly damaging Ocon's car and the second breaking Alonso's front wing.
They went side-by-side through Turn 4 on the opening lap with Alonso trying to pass on the outside after Ocon had been held up on the inside.
Ocon did not leave Alonso space on the outside so the two-time world champion went over the exit kerb and had a snap that meant he hit Ocon's right sidepod with his front left wheel.
Then at the end of the lap, Alonso tucked into Ocon's slipstream on the main straight and ducked out too late, breaking his front wing against the rear of Ocon's car.
The two drivers disagreed on both incidents with Alonso claiming Ocon didn't leave him enough space at Turn 4 and then moved over on him on the straight.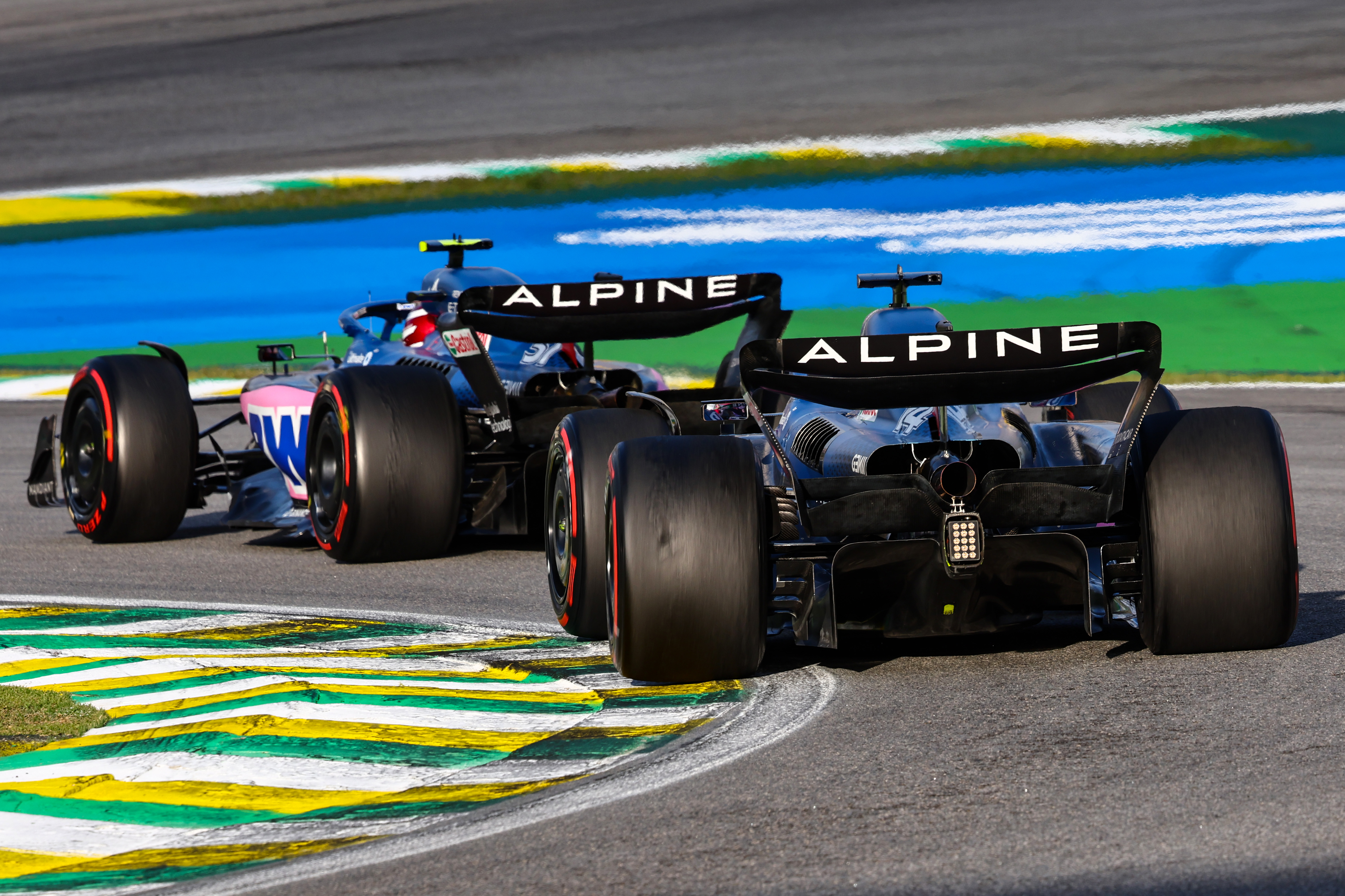 But Szafnauer said the blame lie with both drivers and openly criticised them for ruining their race – Ocon fell to 18th, while Alonso was 15th after pitting for a new front wing.
Szafnauer said he was "extremely disappointed" with the result, which allowed McLaren to trim the gap in the constructors' championship to five points and puts Alpine on the back foot for Sunday's grand while McLaren driver Lando Norris will start seventh.
"We are in a very tight and competitive championship fight for fourth place in the constructors' championship, an objective for which over 1,000 staff are tirelessly working and striving towards," said Szafnauer.
"Frankly, both Esteban and Fernando must do a better job to compliment the fantastic efforts of everyone in the team by avoiding on-track incidents and compromising the entire team's performance.
"Today, both drivers have let the team down.
"I expect more from them tomorrow where we must do everything we can to recover some points from the weekend for the championship.
"We aim to ensure we go to Abu Dhabi next weekend in a position where we can reach our season goals. Tomorrow is a new day."
Alonso and Ocon were called to the stewards after the race to investigate the start-finish straight collision.
There was no verdict at the time of Szafnauer's comments.
"I had no idea this happened," Ocon said of that incident.
"I got told now. I don't know how that's possible."
Ocon faces another potential setback in the form of a fire that started once his car was back in the pitlane after the race.
Alpine says a suspected fuel leak was the cause and that it is investigating the damage the fire caused.