Fernando Alonso aims to take the lead of the Canadian Grand Prix with a "Turn 1 maximum attack" approach after earning his first front-row starting position in Formula 1 since 2012, but accepts a win is "completely unrealistic".
Alonso's last front-row start was in the 2012 German Grand Prix at Hockenheim, where he took pole position for Ferrari. But while his objective for the race is to be best of the rest, he does hope to be able to lead early on.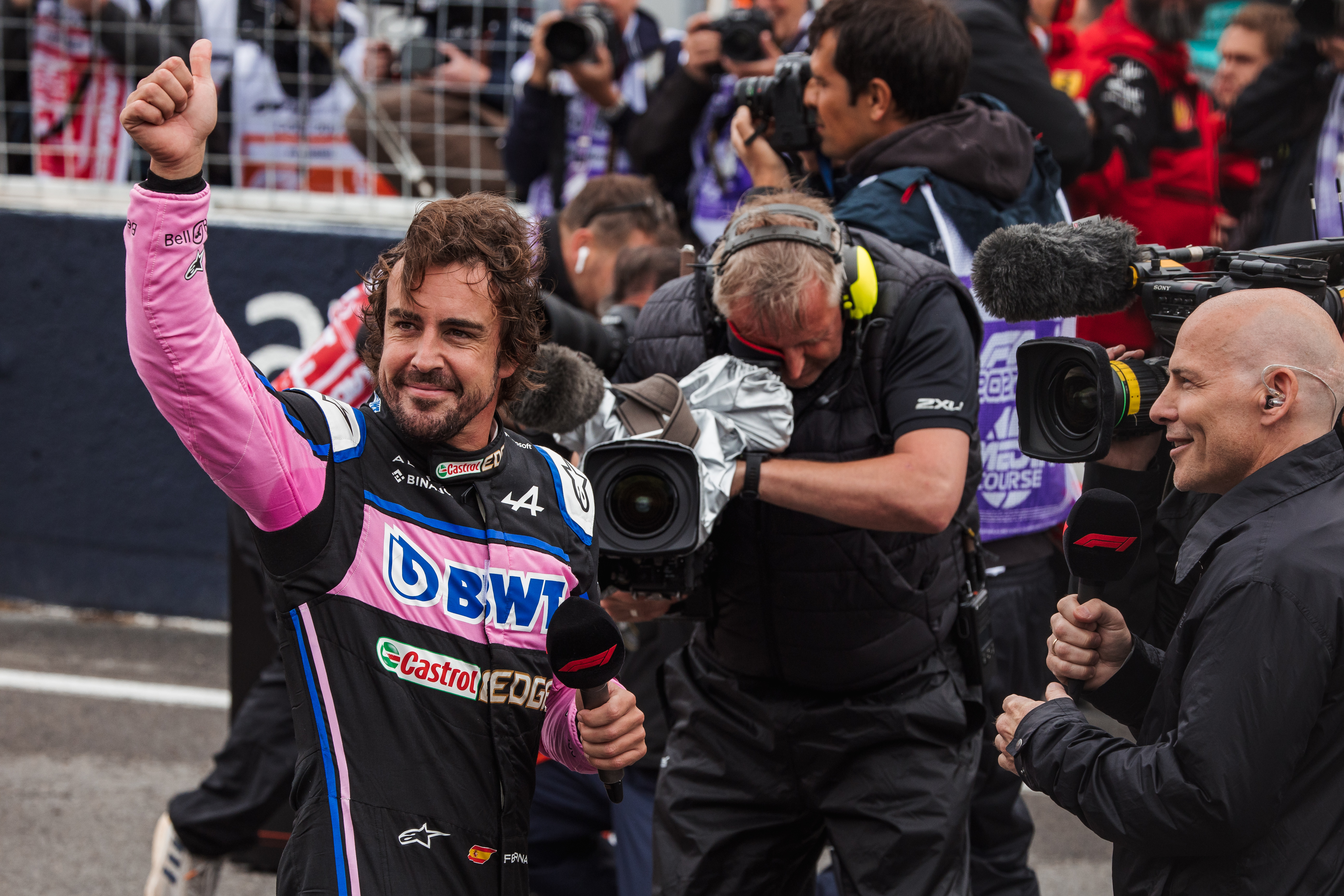 While Alonso was nonplussed by the fact he is returning to the F1 front row after such a long absence, describing it as "OK", he is determined to be aggressive at the start of a race he won back in 2006.
"The goal is to lead the race in lap one, so Turn 1 maximum attack," said Alonso, when asked for his objectives for the race.
"And then after that, they [Max Verstappen and Carlos Sainz] can fight, but it will be nice and sweet to win the race."
Alonso believes that fighting for a top-five finish is the realistic objective for the race given the Alpine has shown potentially midfield-leading pace.
While Sergio Perez was 13th in qualifying, with Charles Leclerc starting on the back row thanks to taking new power unit elements, Alonso warned their pace will be strong coming through the field.
"I would say that [the top] five is what we should fight for," said Alonso.
"We have a very good starting position but we know our limitations and we saw in many races already that Ferrari or Red Bull, if starting last or having a puncture in lap one, still finish with a good margin in front of us. So I think the top four places are locked.
"We've been fighting for eighth, ninth, tenth so far, so it's good starting in the first row.
"It has been a very competitive weekend, the car kept improving in the last races with new parts but I think our realistic position is the top five.
"Let's have a good race, execute a good strategy, good tyre management and score as many points as possible. But to think about a win is completely unrealistic."
Alonso has been impressed with the pace of the Alpine A522 across a wide range of circumstances – in wet, dry and intermediate conditions and on long-run pace in Montreal.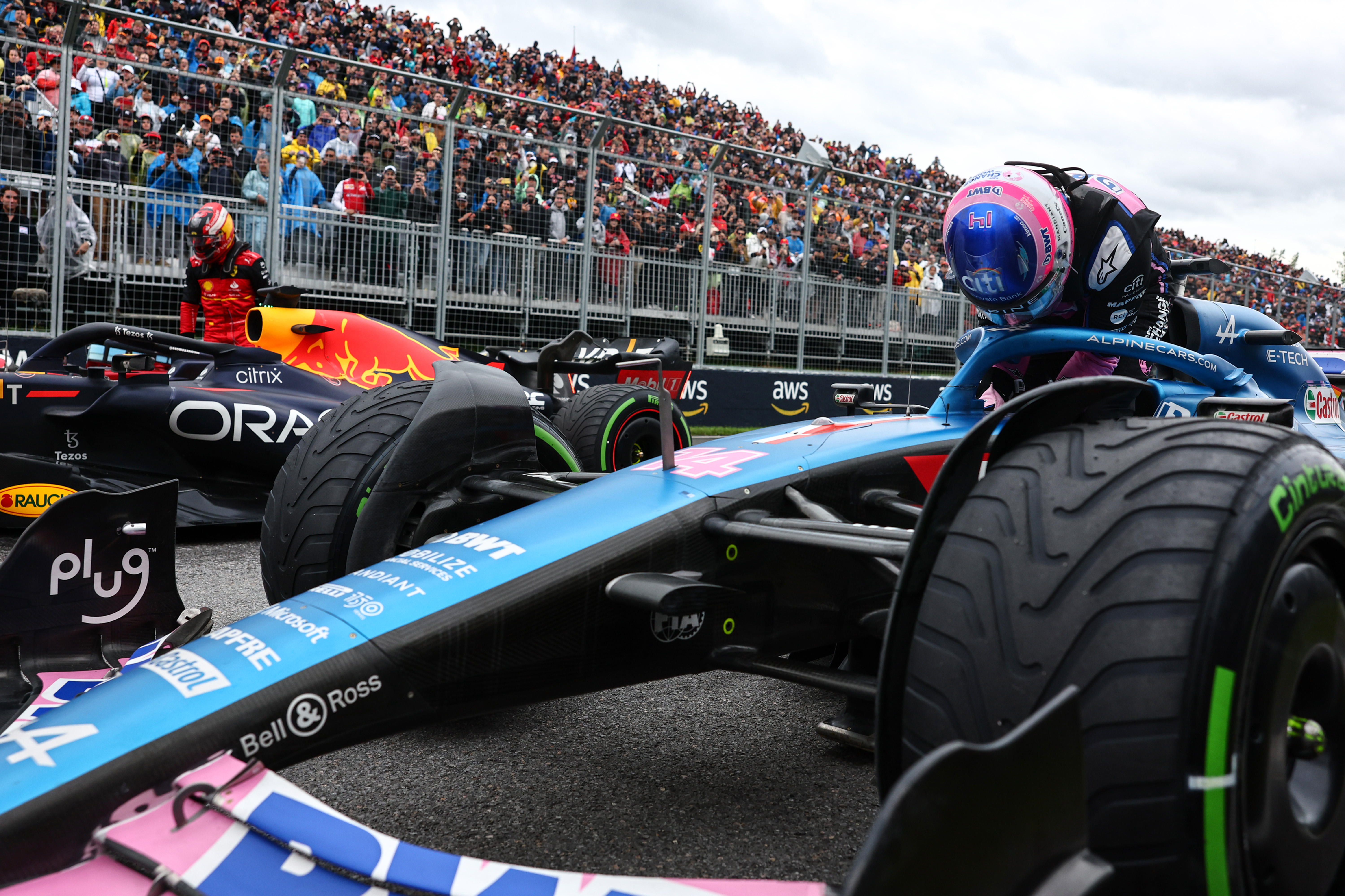 While he couldn't do anything about Verstappen, who took pole with a lap 0.645s quicker, he is confident the team is well-prepared for the race.
"They're in a different league for sure and it was not in our wildest dreams to be on pole position," said Alonso.
"So we take the first row and that's maybe better than any expectation.
"But let's see. I think we're still missing a little bit of downforce, a little bit of total grip in the car.
"We've been working a lot on the tyre degradation, also yesterday a lot of set-up changes.
"We are better prepared than any other race so far this year. So let's finish the job tomorrow."