Fernando Alonso says that Max Verstappen "deserves" to win the world championship, describing him as "driving that Red Bull to another level" during the 2021 Formula 1 season.
Verstappen and Lewis Hamilton head into the Abu Dhabi season finale level on points, but with the Red Bull driver ahead on countback to number of race wins. Alonso was one of many drivers to be asked their about the title fight, offering a strong opinion while some others sat on the fence.
Alonso suggested that Verstappen is "one step ahead of all of us" with his performance level during 2021, which is a ringing endorsement of the level he is operating at.
"It's not that I support Max, I think he deserves it," said Alonso when asked why he's backing Verstappen.
"He was driving that Red Bull to another level."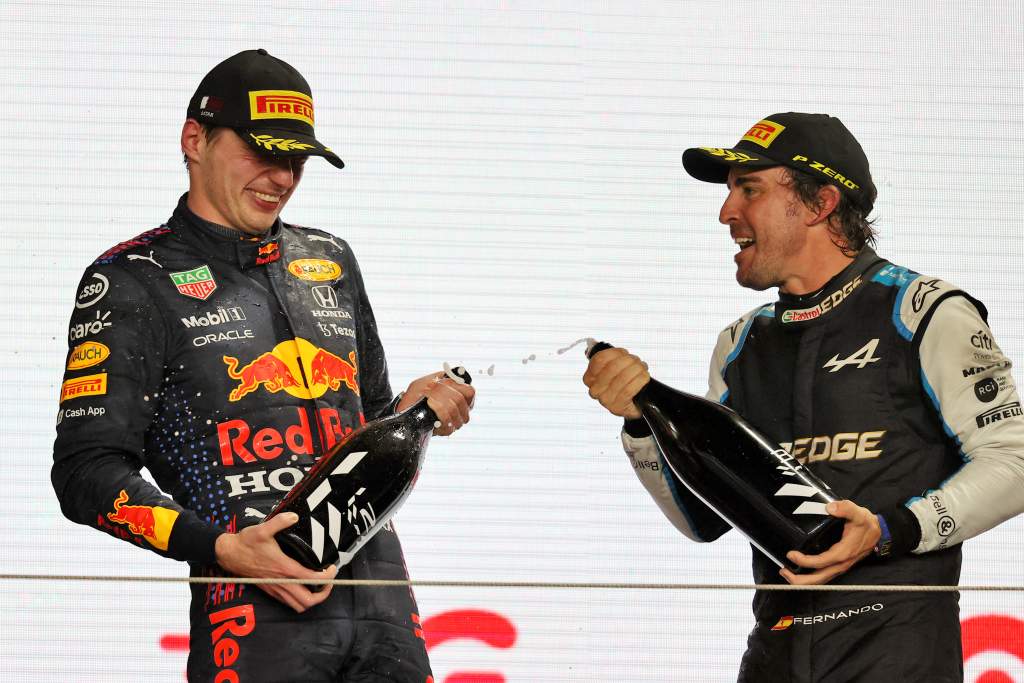 Alonso had earlier argued that while Verstappen deserves the drivers' title, also citing the fact he lost "52 points" – a figure he claimed to have "read" – this year to contact and other incidents, Mercedes merits the constructors' championship given he feels it has produced the superior car.
A veteran of four last-race championship deciders in 2006, 2007, 2010 and 2012 – one of which he won – Alonso argued that Hamilton and Verstappen have pushed each other to new levels of competitiveness.
"Each of us are different, so I don't know exactly how they approach these final moments, but they seem OK and they seem on top of their game," said Alonso.
"Both of them are driving amazingly, no mistakes and pushing the limits every race. You see that they are first and second in every race because they are in another level so that's fantastic to see, how they push each other.
"This final race is going to be tense for them. It will depend on the package a little bit. Mercedes, lately, is performing [better] and they won a couple of races now. But Max is driving, in my opinion, one step ahead of all of us.
"We saw the lap in Jeddah until he touched the wall in the last corner. That lap was coming from Max, not from the Red Bull. But that's my opinion.
"Mercedes they deserve the constructors' championship because the car is superior. And Max, maybe overall in the year was driving one step ahead of everyone."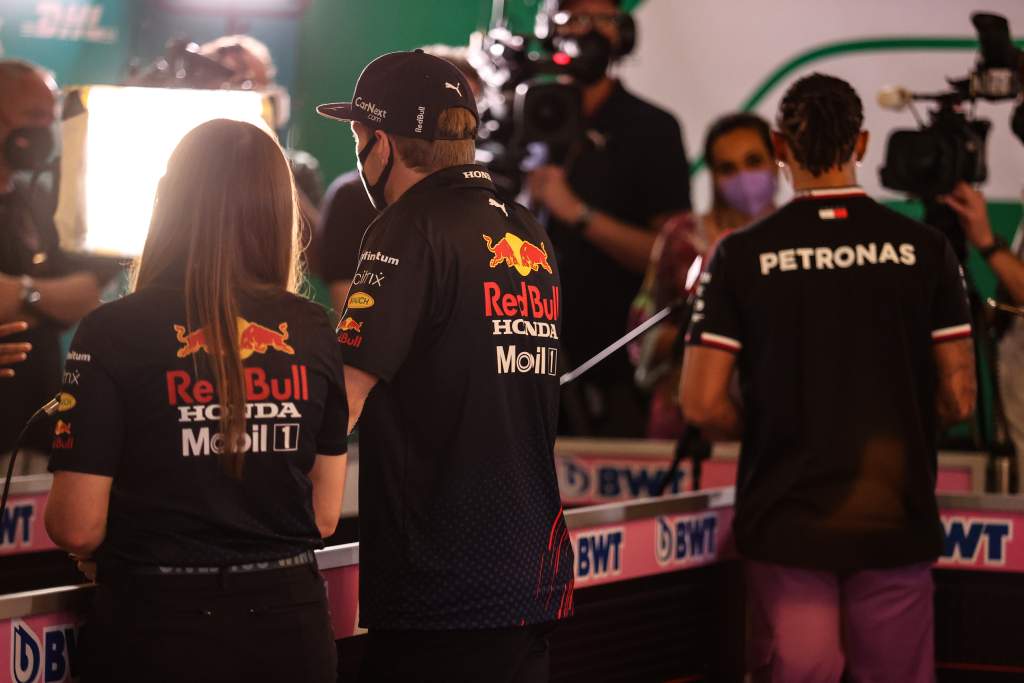 Alonso, a former McLaren team-mate of Hamilton's in 2007, stressed that he doesn't mind who wins the title because "I'm not in the fight" and will concentrate on Alpine's bid to seal fifth in the constructors' championship ahead of AlphaTauri. It currently has a 29-point lead, meaning it would take a freak result for that margin to be overturned.
In the meantime, the Spaniard has enjoyed watching the title fight from after, even though his Alpine has rarely been in a position to do battle with either Verstappen or Hamilton.
"What is happening at the front, as a motorsport fan you are following," said Alonso.
"You are aware of the of the stress that they may get into this weekend and it's nice to watch from the outside.
"But whoever wins, it doesn't change too much your approach or your weekend. When someone asks I can have an opinion, but everyone has a different one. I'm not supporting anyone."
Pierre Gasly, sat alongside Alonso in the same press conference, also backed Red Bull stablemate Verstappen.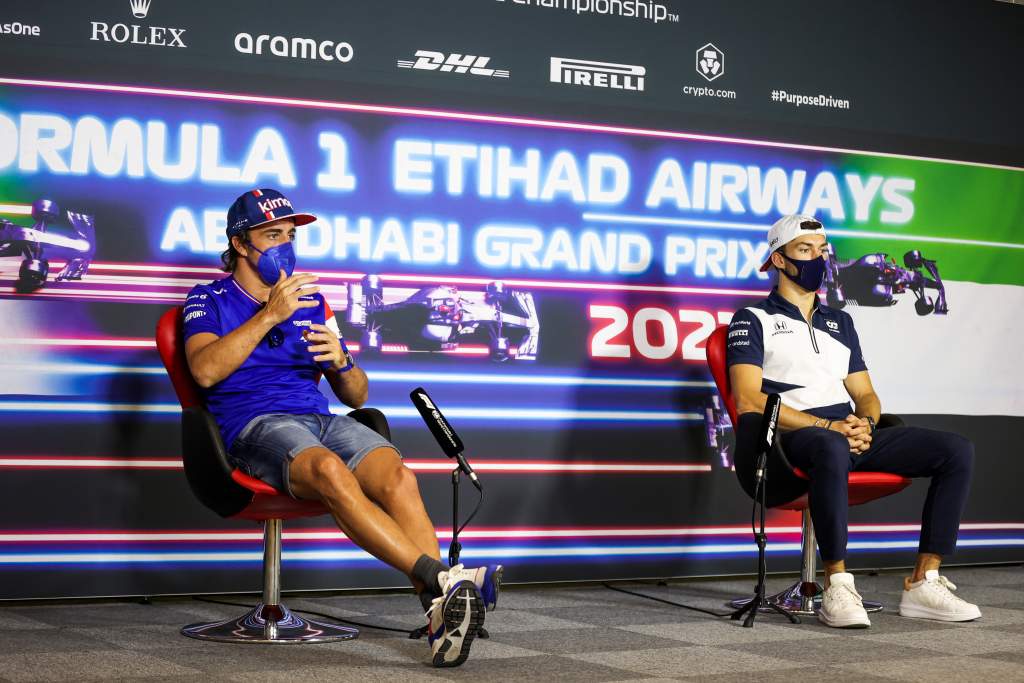 Gasly also alluded to the possibility that their battle might end in a collision.
"I think Max will have the edge in the end," said the Frenchman.
"I'm not sure they're going to finish the race. But I think Red Bull and Max will get it."