On the day Haas is due to unveil the first 2023 Formula 1 livery, Alfa Romeo cheekily pinched a little early limelight by dropping images of a surreal 'Art Car' design.
The team has had a habit of running unusual pre-season liveries for shakedowns and testing since partnering with Alfa Romeo – including its Valentine's Day specials for February 14 shakedowns in both 2019 and '20, and last year's camouflage colours for the start of pre-season testing.
This one won't be seen on track, though.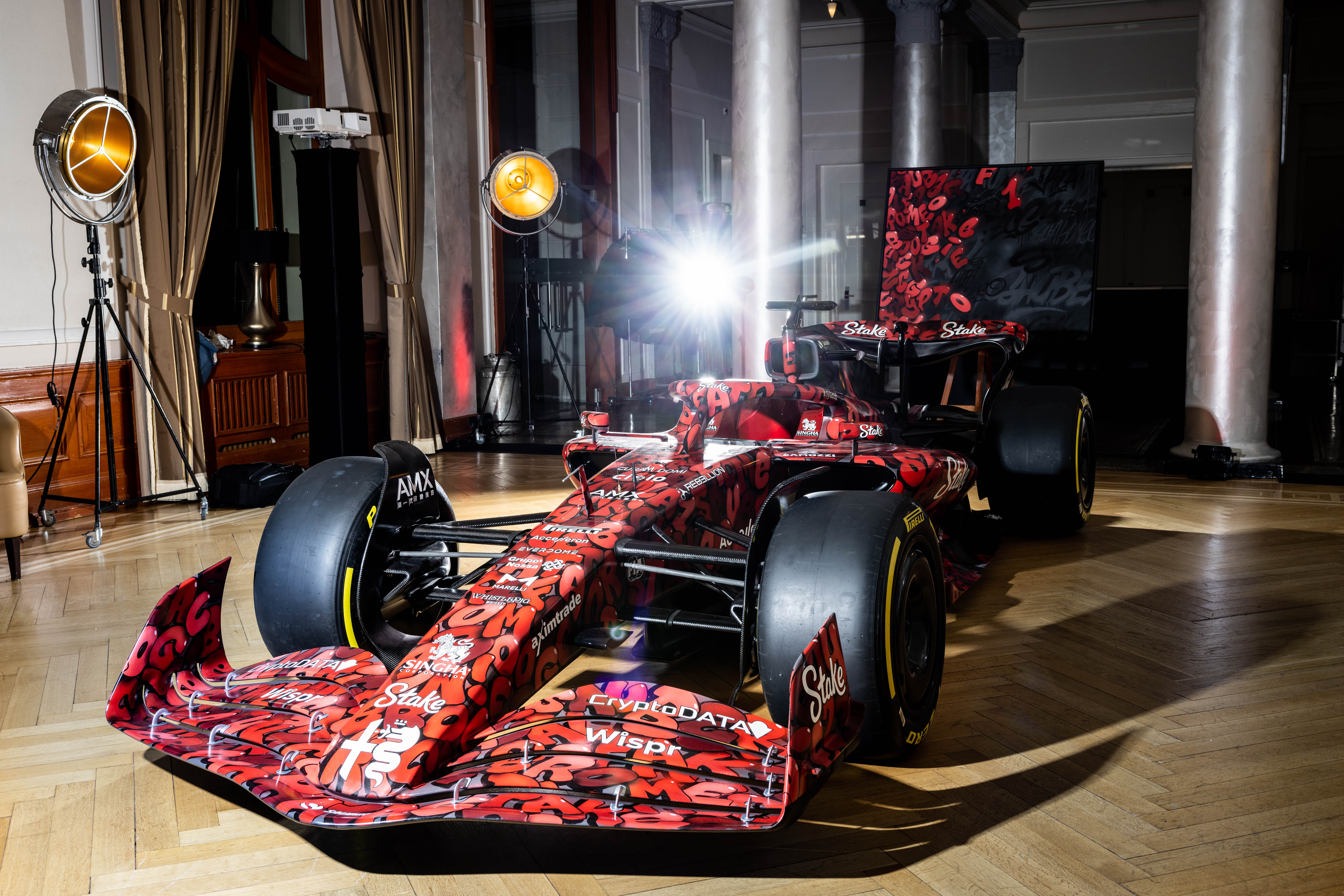 It's a collaboration with Swiss-based, German-born graffiti artist, designer and illustrator BOOGIE, which will be used for a year of fan events (including featuring in an augmented reality app that allows users to make it appear in their own homes) before being auctioned off to raise funds for Save the Children.
"With my design, I have tried to convey the spirit of this team: the letters all coming together to form the art symbolise all the people, partners and organisations that contribute to create this car," said BOOGIE.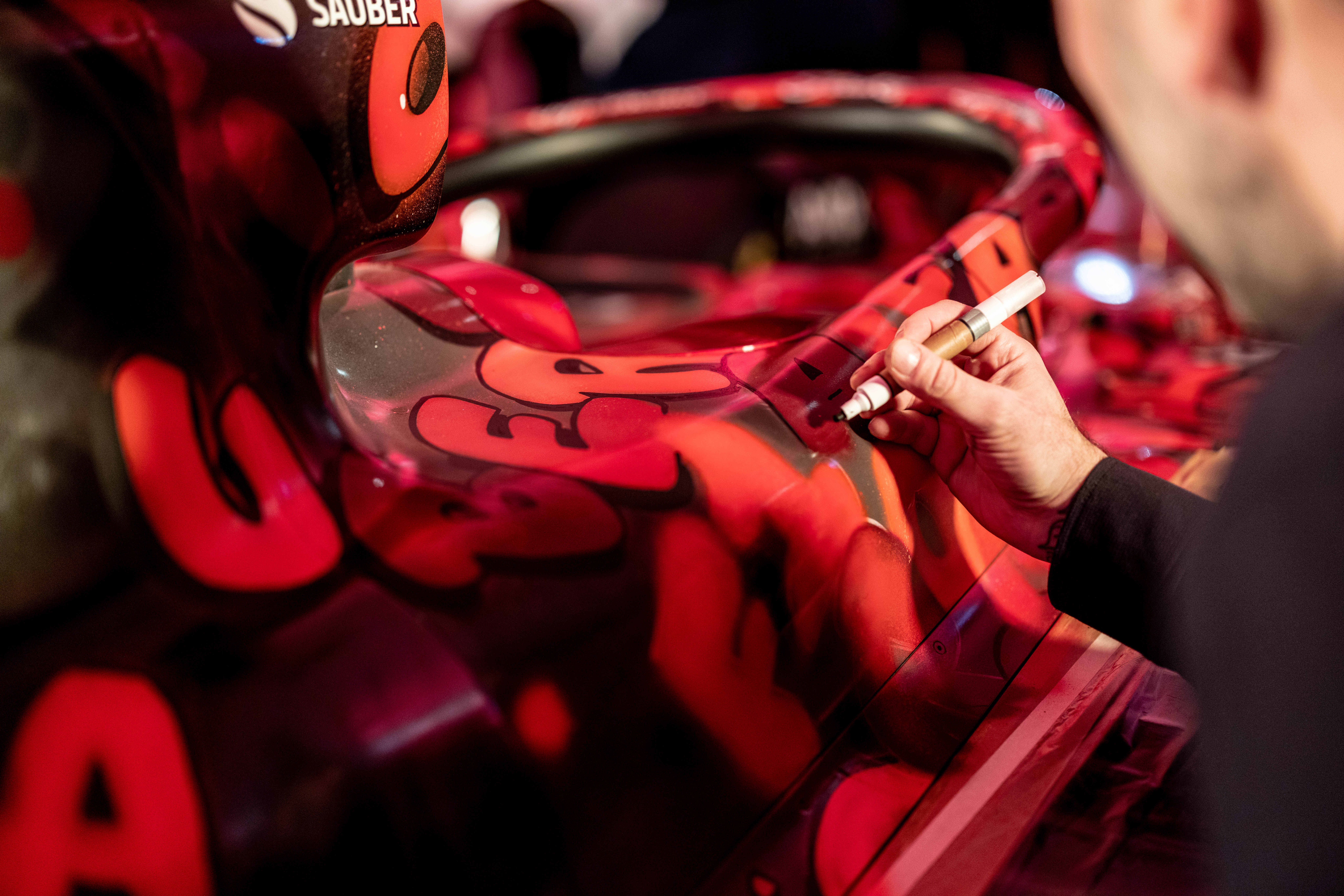 As crazy livery teases go, Alfa Romeo has raised the bar after Red Bull's Twitter hint of a 'blank canvas' approach to its 2023 colours last week.
And seeing as this year it's holding its official launch event on February 7, which is likely to be before its car hits the track for either a shakedown or filming day given it's 16 days before pre-season testing begins, it feels unlikely we'll get a special pre-season livery on its actual 2023 design.