Mercedes is one second off the pace of its main Formula 1 rivals on the long-run pace at the Bahrain Grand Prix and in the same territory as Alfa Romeo and AlphaTauri, reckons George Russell.
After a difficult pre-season testing period in which it was held back in particular by porpoising problems, Mercedes remained adrift of the frontrunners in Friday practice at Sakhir.
While Lewis Hamilton was only ninth fastest in the second session having twice run wide at Turn 1 on qualifying simulation laps, his new team-mate Russell at least managed fourth place.
But he said even that time, six tenths of a second off pacesetter Max Verstappen's Red Bull and the Ferrari of nearest rival Charles Leclerc, was deceptive.
"I don't think you can read too much into that one lap," said Russell.
"I think the high fuel pace is a bit more representative and we were consistently over a second slower than where our rivals are."
Though Russell felt Mercedes had made some progress with resolving its problems, he admitted that wasn't yet translating into pace.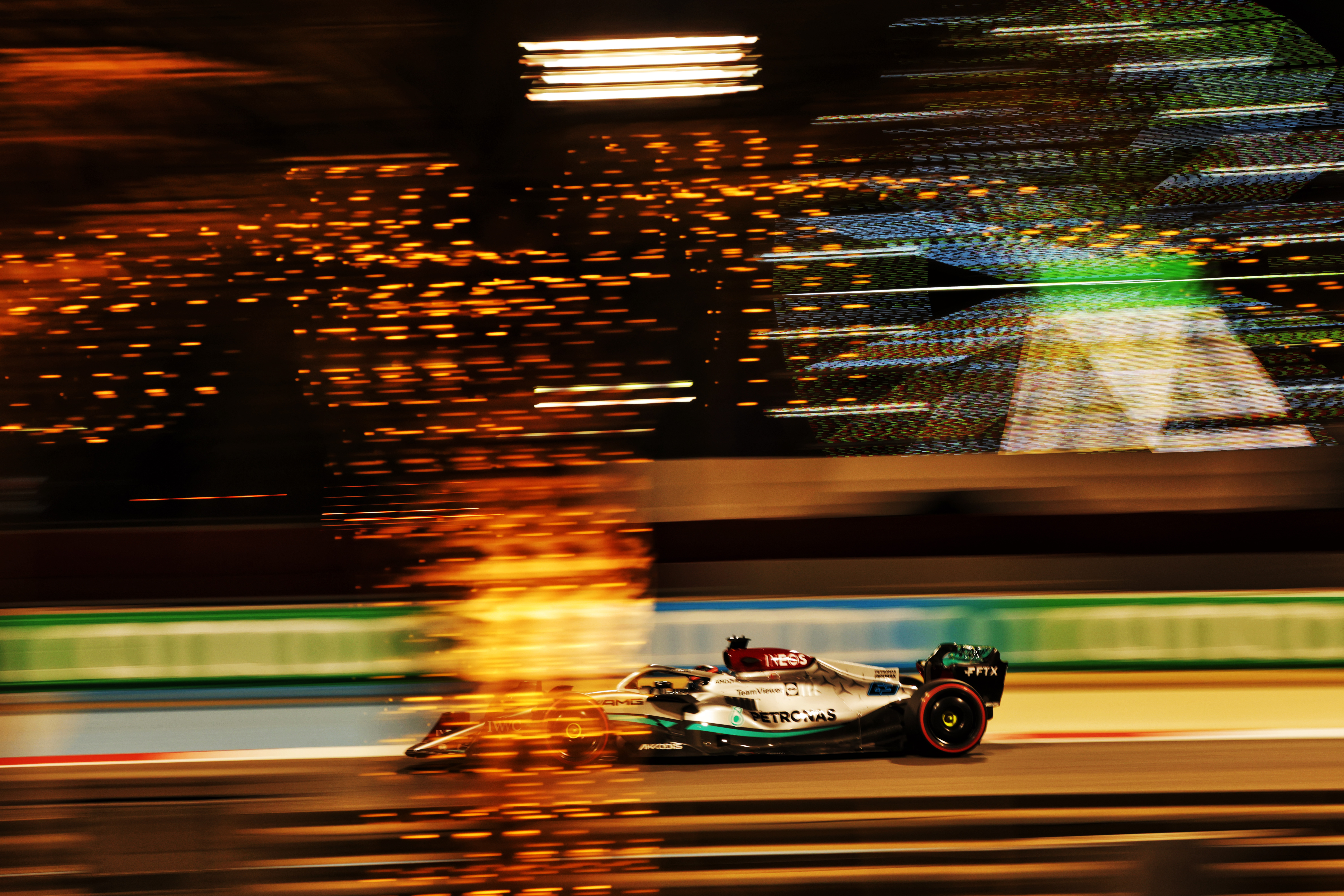 He suggested it was under pressure from midfielders like AlphaTauri – which had led practice one with Pierre Gasly, albeit on softer tyres than the leading teams – and Alfa Romeo, where the man he replaced at Mercedes, Valtteri Bottas, was sixth in practice two.
"It's all about laptime and we're certainly not where we want to be," said Russell.
"I think we've made a bit of progress solving some issues, but the pace is not there.
"We're both struggling a bit with the car. And we're a long way off the pace of Red Bull, Ferrari, even the likes of AlphaTauri, Alfa Romeo are seemingly on our pace or even quicker. Got a bit of work to do."
Hamilton said Mercedes was "faced with much, much bigger problems this year" compared to early-season struggles in other seasons and "everything we do to try and kind of fix doesn't really change that".
He added: "It appears that it is probably going to be a more longer term fix, so nothing in the short term."