With porpoising, and the need to prevent it, one of the big talking points of the Barcelona Formula 1 test, active suspension has been suggested as a way to manage the problem.
Active suspension was banned from F1 for 1994 as part of a raft of changes designed to eliminate what were colloquially called driver aid 'gizmos'. The ban included the elimination of traction control and ABS. The 1993 championship-winning Williams, pictured above, was seen as the peak of the driver aid era's technology.
But there have been proposals over the past decade to bring it back. Active suspension was considered, and dismissed, as an idea for the 2022 regulations while there were also talks about reintroducing it for 2018 as a means to level the playing field on trick suspension systems.
Had such proposals gone ahead, one possibility would be that it would allow for simplified systems with limited functionality to keep costs under control. The idea of a single-specification system supplied to all teams was also proposed.
Asked if active suspension would solve the porpoising problem, AlphaTauri technical director Jody Egginton replied: "It would. But it would need a rather large amendment to the regulations to incorporate that.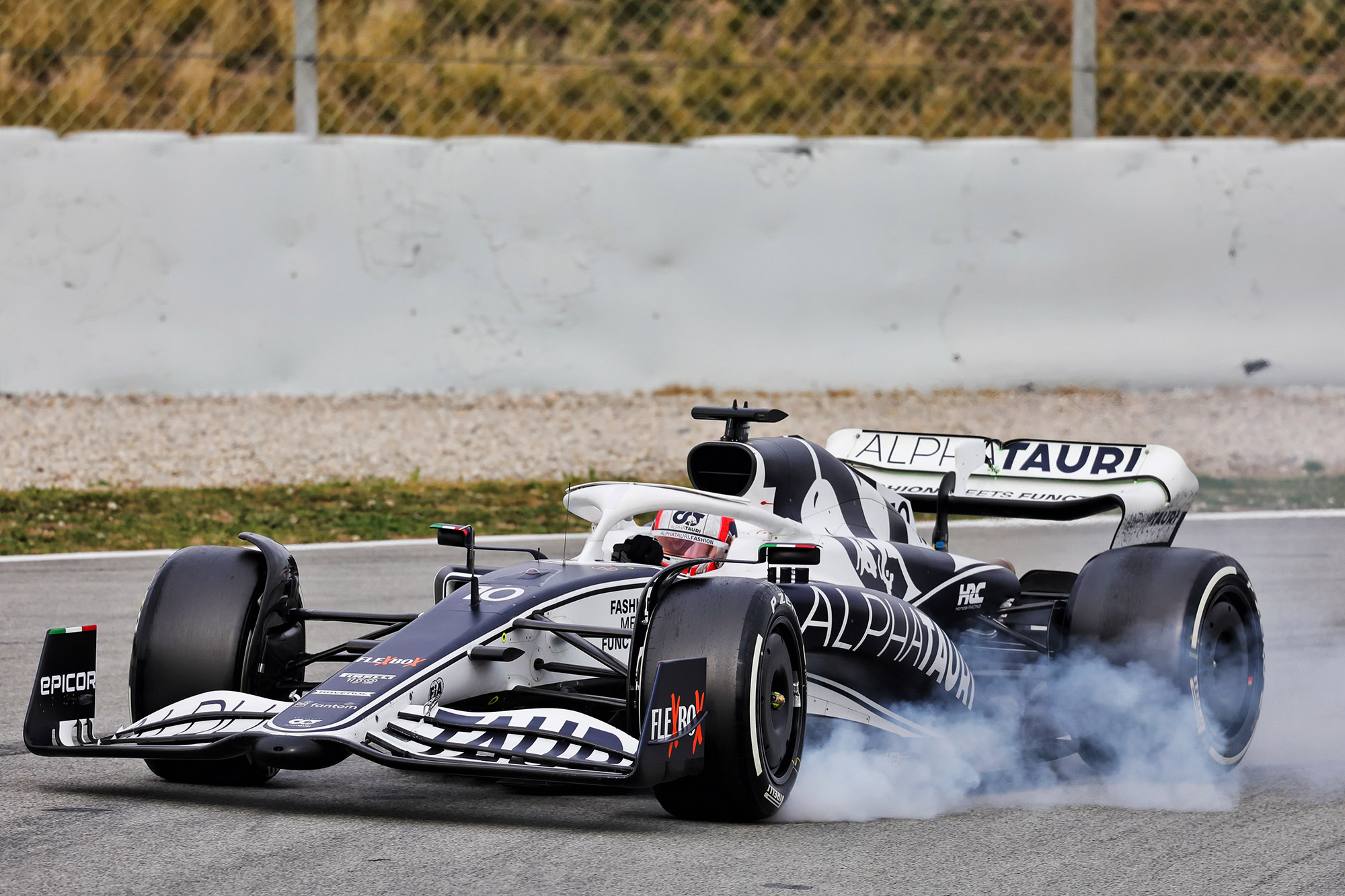 "Going back a couple of years, active suspension was discussed in a suspension working group forum at length. At that time, it was decided to simplify the passive systems rather than go to active.
"So although active obviously has benefits in controlling the platform, it would need a rather large makeover of the regulations. And I would imagine it would be a rather large cost overhead as well.
"It's not the work of a moment and not something I imagine that's going happen short-term."
Mercedes driver George Russell argued that active suspension would allow the problem of porpoising on the straights to be solved easily by preventing the cars getting too low to the ground at high speed.
Bumpy road to the top for Charles Leclerc! 🤕#F1 pic.twitter.com/Z6a5e6d3bo

— Formula 1 (@F1) February 24, 2022
He was asked about the problem with reference to the video released by F1 showing Charles Leclerc's Ferrari bouncing aggressively on the main straight at Barcelona, describing it as a potential safety concern.
"It has the potential to be a real safety concern if it gets out of control," said Russell. "And obviously, if you're flat out down the straight it starts to happen, you don't want to back off in a race scenario.
"We just saw with the Charles's video just how bad it was for them. So I think we will need to find a solution. And I guess if active suspension was there that could be solved with a click of your fingers.
"And the cars would naturally be a hell of a lot faster if we had that. I'm sure all the teams are capable of that.
"So that could be one for the future. But let's see in Bahrain, I'm sure the teams will come up with some smart ideas around this issue."
Russell pointed out one of the potential consequences of the reintroduction of active suspension in that, if its use was unrestricted, it could be used to make the cars significantly faster around a lap by tuning the ride height for each corner.
"It's clear if we had active suspension, the cars would be a hell of a lot faster for the same aerodynamic surfaces, because you'd be able to optimise the right heights for every corner speed and optimise it down the straight for the least amount of drag," said Russell. " So that's an easy way to make the cars go faster.
"And if you're thinking of a safety aspect, then potentially – I'm sure there's more limitations, I'm not an engineer – we wouldn't have this issue down the straight."
F1 and the FIA are unlikely to want active suspension to be brought back. With the cost cap restrictions and the impact it would have on car design, it is inconceivable that it could be reintroduced this season.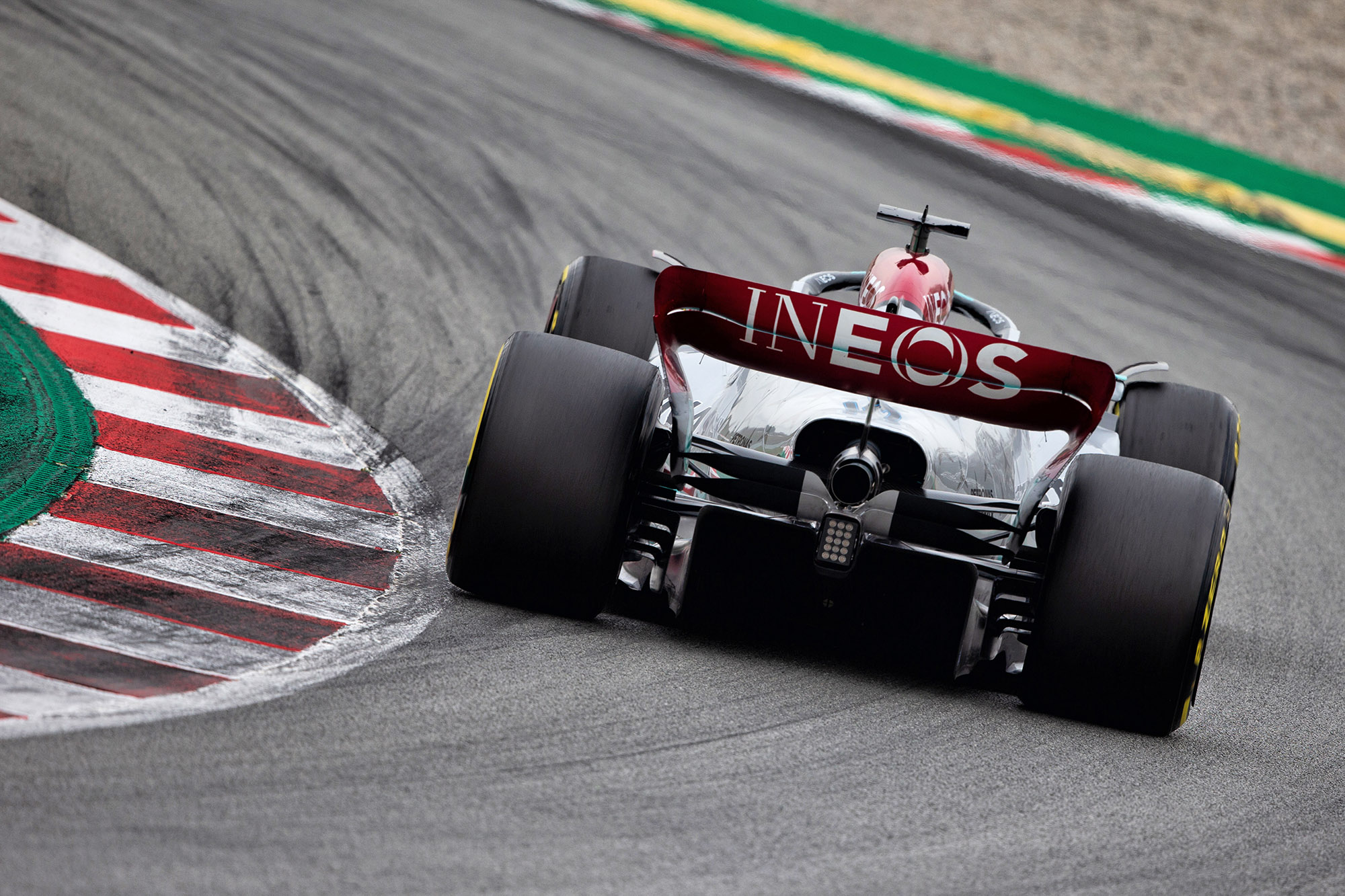 There have also been suggestions other systems could be allowed in the suspension system, potentially inerters or the return of hydraulic assistance.
But while these, and active ride, would help the problem it is ultimately down to the teams to find a solution under the current rules or run the car in a condition where porpoising is not a problem even if this involves raising the ride height or sacrificing downforce by making the underfloor work less hard at high speed.
McLaren technical director James Key recognises the advantages of active ride in managing the porpoising problem, but suggested that the cost cap makes its immediate return unlikely.
"Active would help any F1 car because you've got your peaks in ride height regardless of regs," said Key.
"So to a certain extent, active would help in two ways probably. A) to try and keep around your peak aero performance for more of the lap, which is a logical place to be if you can do it.
"But also it could in some way possibly counter some of the natural frequencies you hit in the chassis as well. So again, it wouldn't eradicate the problem – it's physics – but it would certainly help manage it.
"As TD I'd love to see the return of active suspension personally, but with cost cap it's not the best project to be doing."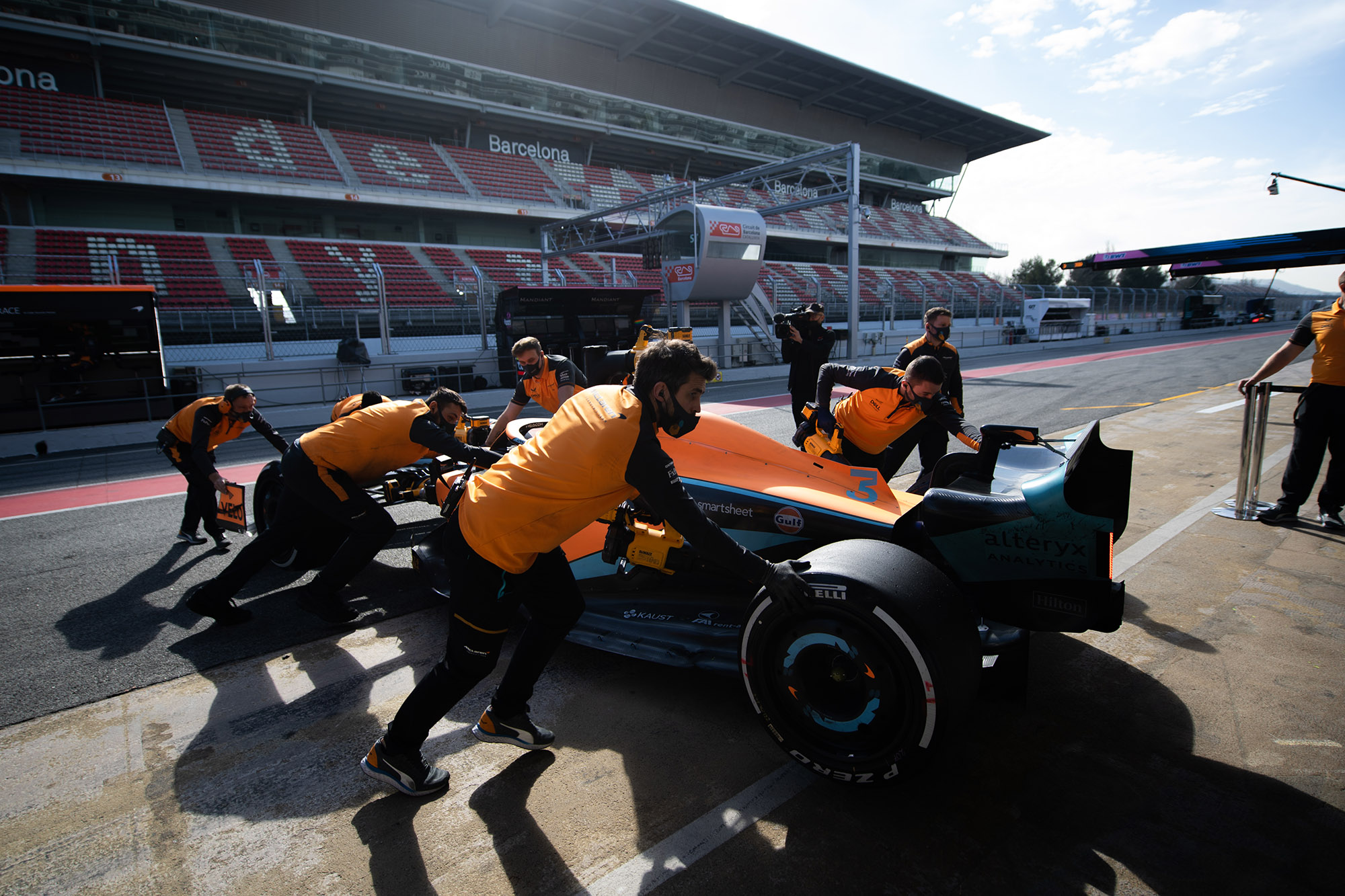 F1 managing director of motorsports Ross Brawn says that the solution to the porpoising problem could lie with the teams being willing to dial back the set-up to avoid it.
Given porpoising is a well-known phenomenon in ground-effect formulas, Brawn argues that it will be down to the teams to deal with.
But he did add that should it become a problem then the FIA could tweak the floor rules to fix it.
"It's still prevalent in lots of formulae," Brawn told F1 TV. "They have it in sportscars, they can have it in any sort of single-seater where there's a large dependency on ground effect.
"So I'm a little surprised some of them have been caught out by it because I thought they would have anticipated it from their windtunnel work.
"But you can see on the track, some people have already come to terms with it, so there's solutions out there.
"Where they will face a challenge is I suspect the solutions may be coming back on performance a little bit, and that the strongest performance may put them closer to the edge.
"But that's a decision for the team to make on how they set the car up. But there's lots of formulae now which have to balance that.
"And if it ever becomes a problem, I'm sure the FIA can find some tweaks to the underside to reduce the sensitivity."
So a drastic move like the reintroduction of active suspension, even if it were economically viable and practical, simply is not on the cards as it is unnecessary.