Carlos Sainz says he'll be "angry until I go to sleep" after a disastrous Formula 1 qualifying session where "everything that could go wrong, went wrong" left him ninth on the grid for the Australian Grand Prix.
Ferrari's Sainz looked to be in the fight for his maiden pole position, having set the second-fastest time in Q2, but he had his first Q3 run curtailed by Alonso's red-flag inducing crash.
Sainz was mere meters from crossing the line to set his lap before the red flag was shown, while his team-mate and eventual polesitter Charles Leclerc went fastest just before the red flag.
When the session resumed, Sainz's Ferrari team had a problem starting his car and his final run was delayed so he was unable to complete a preparation lap, which left Sainz completing his lap on "freezing" tyres.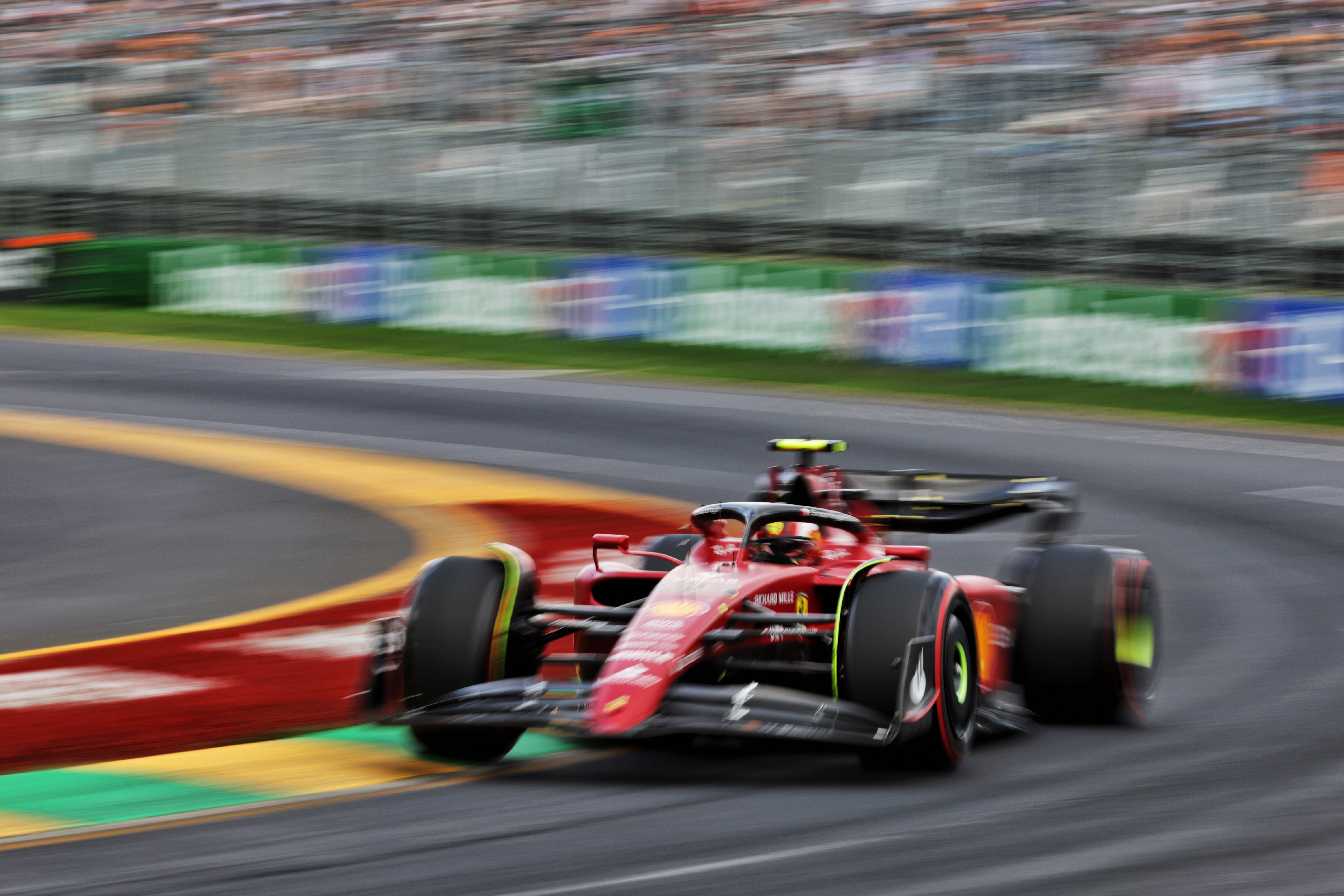 "We had a problem with the starter, we couldn't start the car, and went out three minutes later from when we were planning to go out," Sainz told SkyF1.
"We couldn't warm up the tyre, it was rushed and I had to do the lap with freezing tyres and it was a horrible lap.
"Very unlucky and everything that went wrong went wrong after I was in the fight for pole position for the whole of qualifying."
Sainz admitted he "nearly crashed twice" on that lap, including a lairy moment on the exit of Turn 10 where he almost lost the rear of his F1-75.
It resulted in the ninth and slowest time of Q3, with Sainz only ahead of Alonso, whose stricken Alpine caused the red flag.
It was also the latest misfortune in what has been a difficult start to the 2022 season for Sainz, who has struggled to match his team-mate Leclerc as he did during their debut year together last season.
His Ferrari team boss Mattia Binotto could be seen consoling Sainz after the session.
"I think he knows I'm angry because we shouldn't have these problems with the starter and it was just a disaster," Sainz said when asked about the interaction.
"He knows I was in the fight for pole and everything that could go wrong for me, went wrong for me, I'm not going to be happy. Tomorrow is another day.
"I need to sleep; until I go to sleep, I'll be angry.
"You can imagine the anger I have inside me right now, I don't need to describe it to you.
"Especially because I didn't even qualify high up, I qualified ninth, I should have been at least [on the] first row and a good fight for the win tomorrow."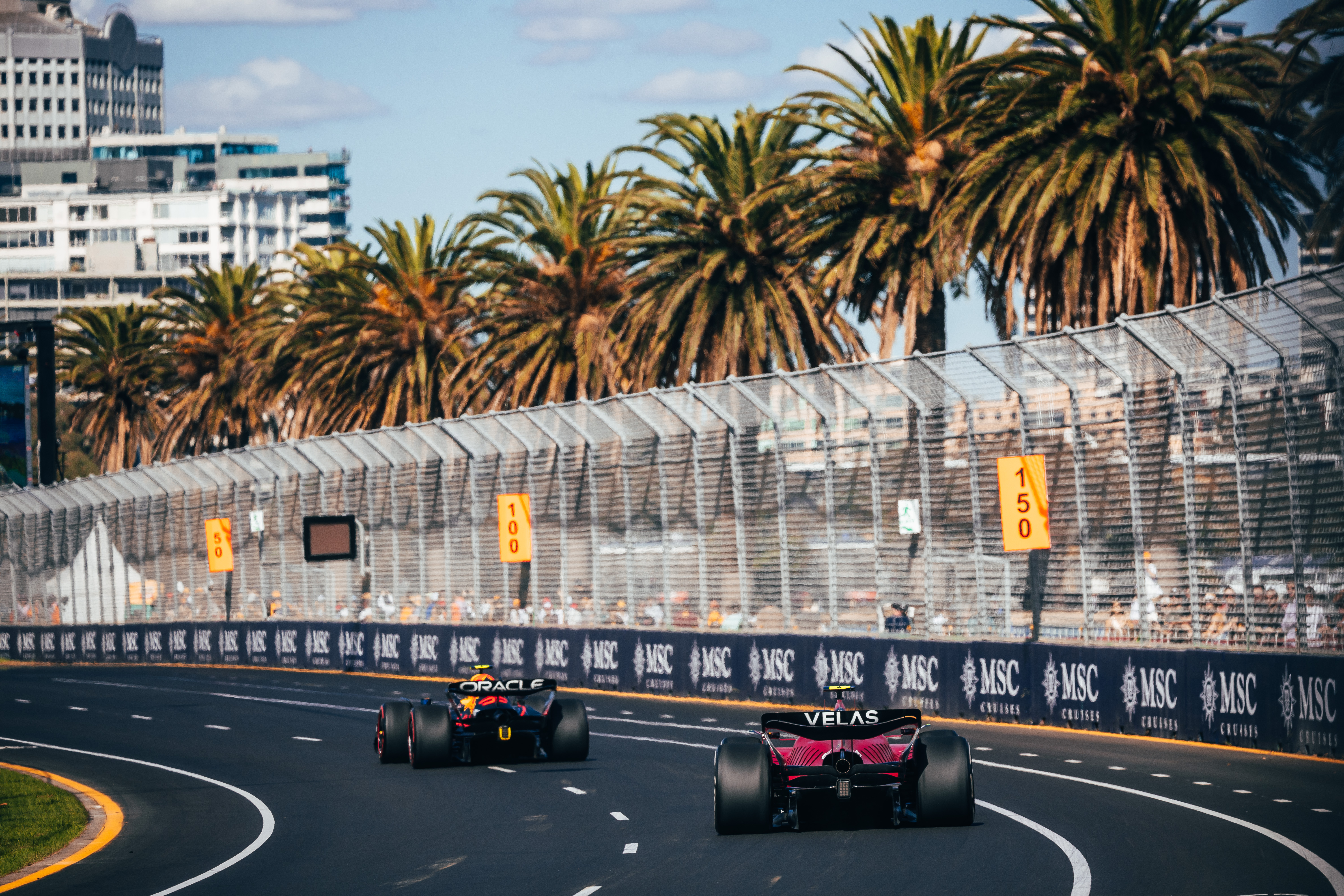 Sainz said he believes the removal of the fourth DRS zone on the run to Turn 9 has also hampered his chances of a recovery on Sunday, especially at a track where Ferrari's and Red Bull's advantage over the midfield is reduced.
"We'll stay aggressive, tomorrow is a day to try and go forward," Sainz added.
"But at the same time the midfield is tighter this weekend, the midfield is closer to everyone else, we don't have the advantage we had in Bahrain or other places.
"It'll be a tougher race, and they removed the fourth DRS zone, which means overtaking now will go back to being extremely difficult and it is the worst possible scenario for me."