Lewis Hamilton believes Formula 1's planned ban on tyre warming blankets will be "dangerous" and is a "pointless exercise" now that he has tried the 2024 slick tyres.
Pirelli, the FIA and F1 are phasing out tyre warming equipment in a multi-step process, primarily with environmental concerns in mind given the amount of energy required to run the tyre blankets.
The temperature at which they operate was already reduced from 100C front and 80C rear to 70C all round last year, but a planned further reduction to 50C for 2023 was called off after negative feedback about a trial run in practice at last year's United States Grand Prix. Instead, the time the tyres are warmed for was reduced from three hours to two.
Pirelli has pushed on with designing compounds optimised to work without pre-heating and a wet tyre built to that specification will be available from F1's Imola round in mid-May.
But it's the blanket-less slicks for 2024 that caused Hamilton concern after he and Mercedes team-mate George Russell tested them at Paul Ricard recently.
"I think it's dangerous," said Hamilton.
"I've tested the no blankets and there's going to be an incident at some stage. So on a safety factor I think it's the wrong decision. You have to drive multiple laps to get the tyres to work.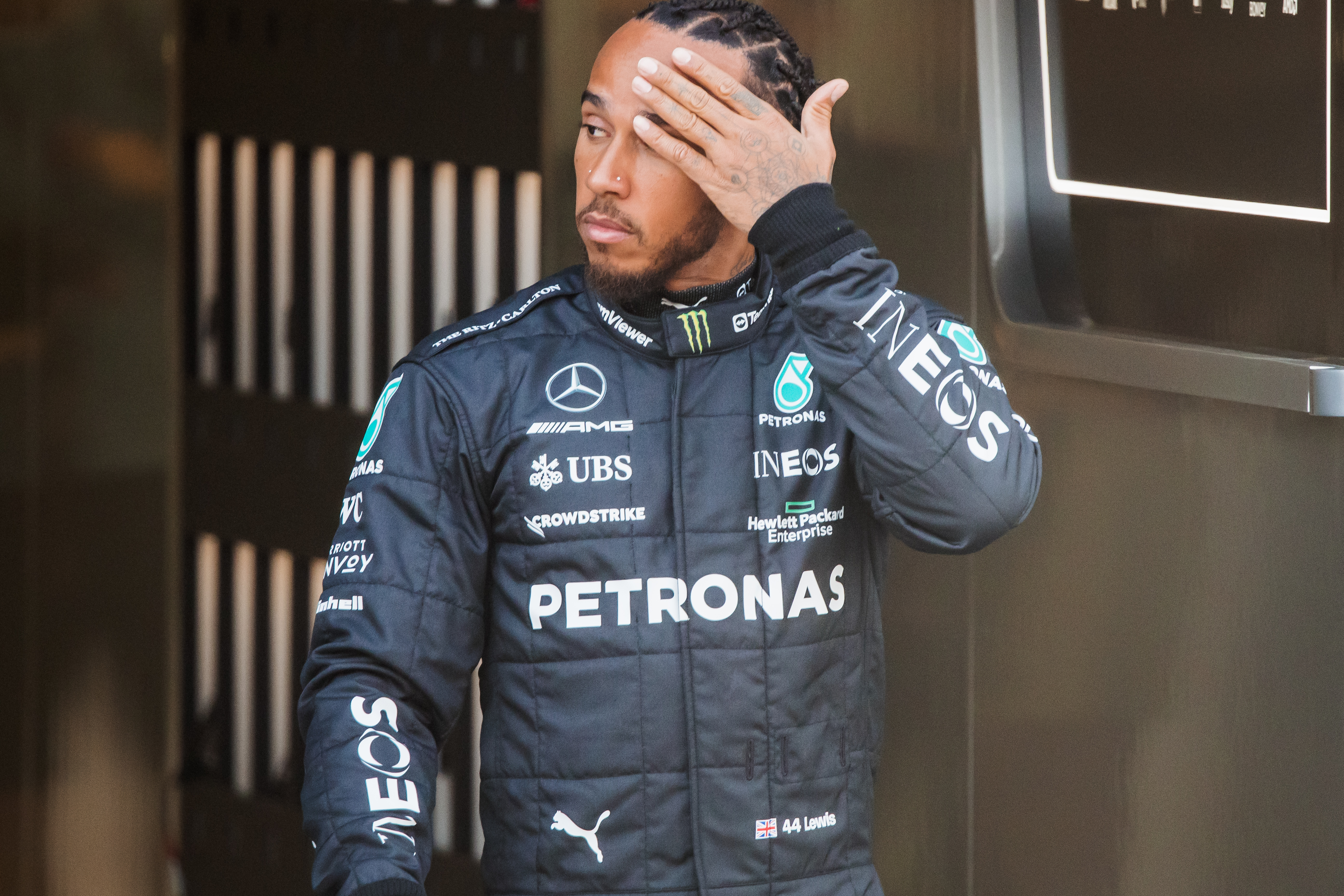 "The whole argument is that taking away the blankets is for going more sustainable and more green. In actual fact we just use more fuel to get temperature into the tyres.
"But more concerning is just when you go out, the car is skating around, it's very twitchy, and if there's someone else who's on tyres that are working you could easily collide with them. It's a pointless exercise."
F1 still hopes to ban tyre warmers entirely next year, but in the latest edition of the technical regulations modifications were made to the changes for 2024 section relating to the tyres that put the move on hold.
This stated that the current tyre blanket rules "will be retained as the default regulations for 2024" while the FIA and Pirelli are evaluating the technical and safety requirements of running without them. It also sets a deadline of July 31 by which the ban on tyre blankets must be approved if it is to go ahead next year.
The relevant paragraph in the regulations states that: "Following this evaluation period, the FIA will provide its recommendation on the use of tyre heating devices for 2024 and subsequent years. If the recommendation is to prohibit tyre heating devices a vote will be held, including the FIA, F1 and the competitors, no later than July 31" on the banning of tyre-heating devices.
This also states that what is defined as a 'simple majority' of five out of 10 teams in favour will be required for this to go through – though a vote will only happen if the FIA has made the initial recommendation to proceed with the ban.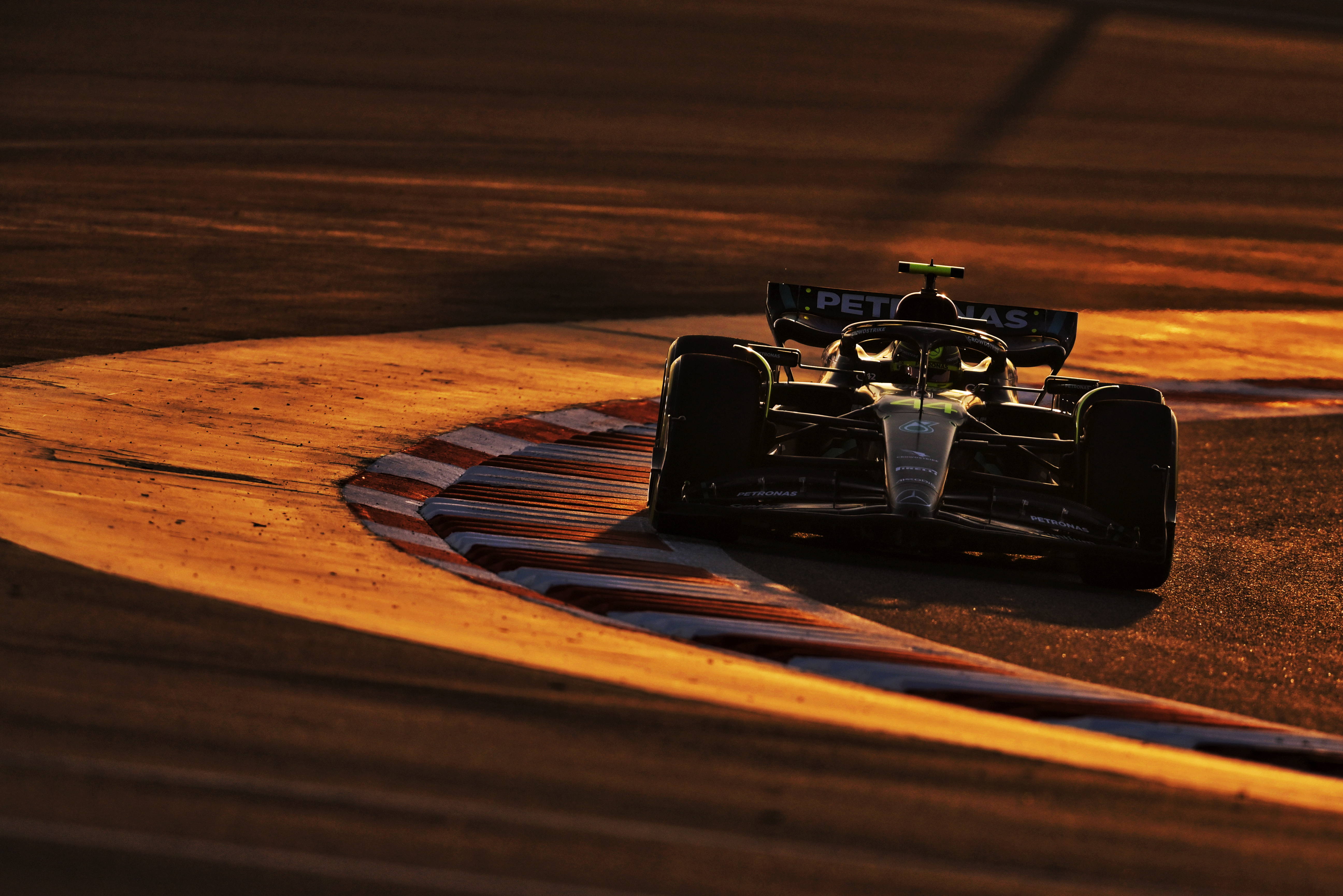 Pirelli is continuing to develop its 2024 no-warmer prototypes using a combination of indoor testing using its various simulation tools and track running with current cars.
The tyres the Mercedes drivers tested will still have been in a development phase at the time.
Last year Pirelli's head of F1 Mario Isola emphasised the enormity of the work required to adapt the tyres to operate well without pre-heating.
"There is a common idea that we just need to design different compounds and everything is fixed," Isola told The Race.
"It's not like that, because with these cars and their performance, we estimate an increase in pressure from cold to hot that could be more than 12psi. And that makes the footprint completely different.
"You cannot start at a very low pressure because you destroy the tyre in a few corners. You need to start with a pressure that is the minimum acceptable for the tyre then copy with the period in which the pressure is growing then stabilising.
"But that means we would probably have to start at 20psi, or something like that, and then you go up to more than 30psi.
"So it's a completely different situation and we have to design a new construction in order to make the footprint a lot more stable with a change in pressure."