Six months ago, to mark what should've been Dutch Grand Prix weekend, we came up with a dream list of 14 other circuits we thought should – and could – host Formula 1 again.
We were following a 'Zandvoort rule' – our picks had to be about as realistic as another F1 race at Zandvoort would've seemed before Max Verstappen came along.
Little did we suspect that three of those circuits – the Nurburgring, Imola and Istanbul Park – would all get F1 back before 2020 was over. Another, Sepang, is in the hunt for the vacant Vietnam slot in 2021 too.
Emboldened by that, we've had another go at that feature, keeping our original choices that F1 hasn't gone for just yet, and adding a few more that we'd love to see.
Given our success with v1 of this article, we hope you're looking forward to seeing F1 back at Adelaide and Brands Hatch before too long…
Adelaide
Last hosted F1 in 1995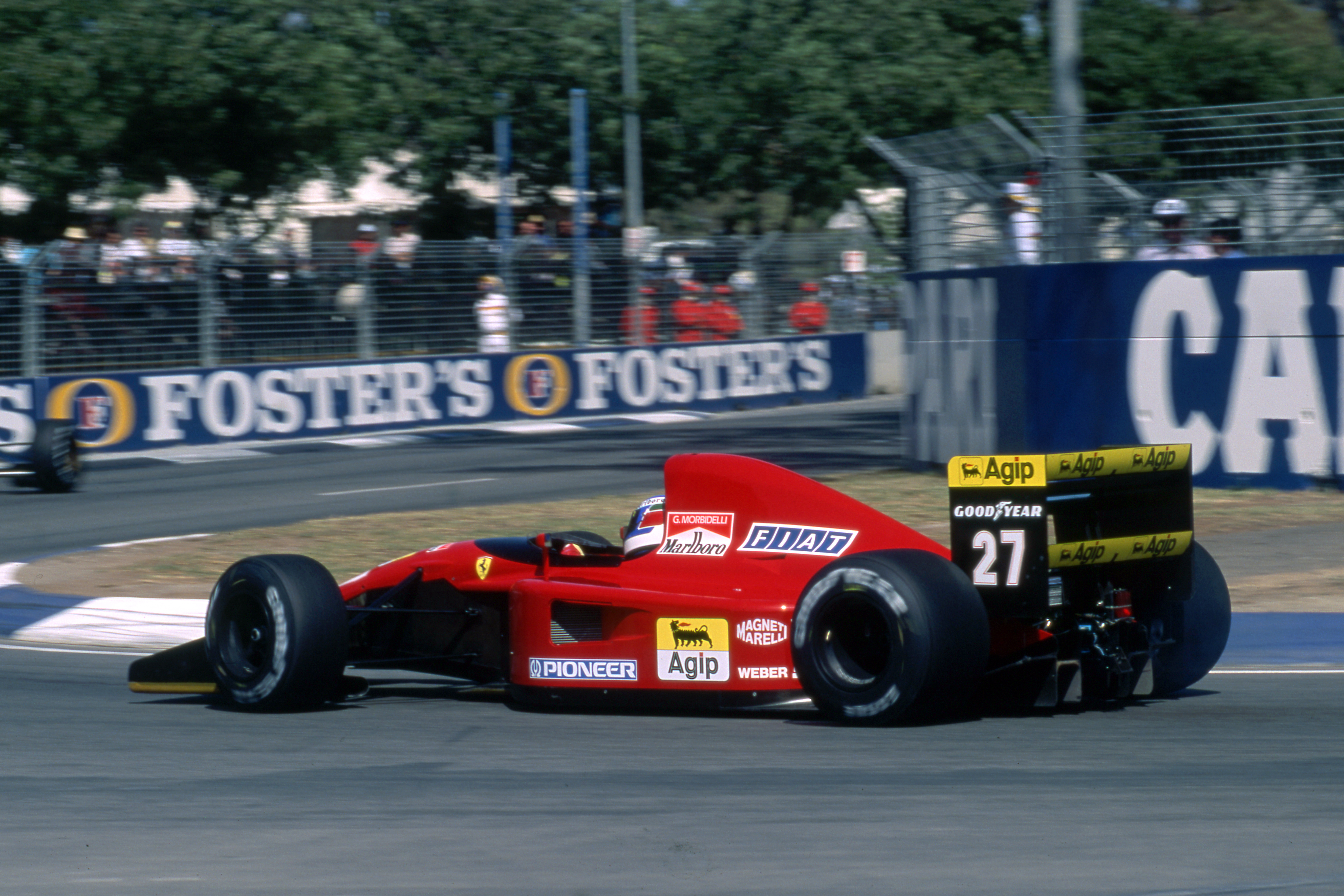 Few had any complaints about Melbourne's Albert Park track when F1 switched Australian homes back in 1996, but most still pined for Adelaide and wished there had been a way to keep both circuits on the calendar.
For the purposes of this feature, I'm casting aside any 'can this country justify having two grands prix?' practicalities and declaring that there'd be nothing wrong with a season starting in Melbourne and finishing in Adelaide – where a truncated version of the old F1 circuit still hosts Supercars.
That season-closing slot is important: despite having the finale role for 11 years, Adelaide was only twice a title decider and frankly a track this fun and challenging deserved better than to be stuck in an era of early-clinched championships. After all, the two deciders it did hold – 1986 and 1994 – were unforgettable.
And if the championship's settled early, then by the actual finale the 'end-of-term, not much to lose now' vibe can mean a gloriously messy race if the venue allows for it. Abu Dhabi, frankly, doesn't. But classically nutty Adelaide races such as its 1985 and 1995 events in particular showed how unpredictable things could get when a 'school's out' F1 field hit the Australian streets. – Matt Beer
Anderstorp
Last hosted F1 in 1978
Having not hosted top level international motorsport for over a decade, Anderstorp was a slightly unexpected addition to the DTM for 2020 and one that some Formula 1 fans will love the idea of.
Especially if, like me, you refuse to call it by its new name – the Scandinavian Raceway. Urgh.
The track hosted the Swedish Grand Prix between 1973 and 1978, and perhaps is best remembered for the one and only competitive outing of the Alfa Romeo-powered Brabham BT46B. Otherwise known as the 'fan car'.
Some question how exciting the circuit layout is but it has a nice flow. Its Turn 1 is similar to Mugello, which provided plenty of overtaking earlier this year, while the long horseshoe in the final sector produces differing overtaking opportunities and a long back straight can make for ample passing.
Logistics-wise it's a three-hour drive to Copenhagen or just under two hours to Gothenburg but it has an airfield for the teams' and drivers' fancy private jets.
As for track facilities, the DTM requirements aren't a million miles away from what F1 needs in terms of infrastructure.
It might not be the place to hold 100,000 spectators right now, but with a bit of investment and another uncertain year ahead, who knows what's possible?
It would face the challenge of having to upgrade from its FIA Grade 2 status to host F1.
Its biggest problem in recent years has been restrictions on its number of 'noisy days' per year. But the current F1 engines shouldn't be a problem there…
If all of the above hasn't persuaded you, maybe the fact that Toto Wolff raced a Porsche 911 alongside overall GT track record holder Walter Lechner Jr in 2002 might whet your appetite. He finished 12th overall, third in class in the 500km event, part of the FIA GT Championship. The rest of the teams will be in uproar at Mercedes' advantage… – Jack Benyon
Brands Hatch
Last hosted F1 in 1986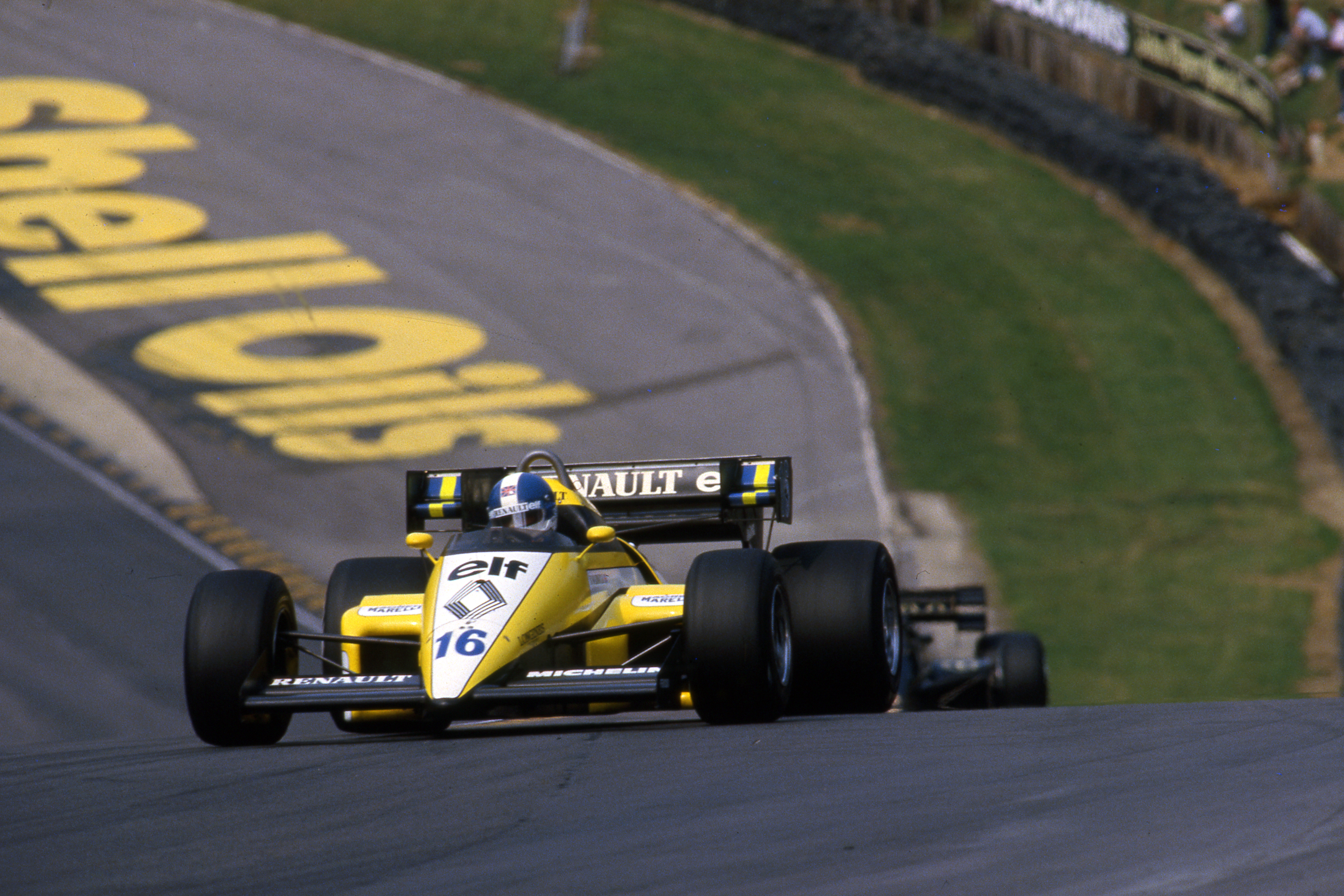 OK, pushing the 'Zandvoort rule' of practicality now… I've been pondering at length how to make a modern F1 paddock/pitlane arrangement squeeze into Brands Hatch and can't think of any solutions that don't make me wince at the consequences for the character of the home of the Formula Ford Festival.
But it was Zandvoort that made me think of Brands – beautiful, fat-tyred, flame-spitting F1 cars sweeping through the barrier-lined Dutch dunes or going wheel to wheel into Tarzan are as iconic an image of classic F1 as those cars plunging over the crest into Paddock Hill bend or charging off onto the Grand Prix loop.
So if Zandvoort can have some of that back, it feels unfair if Brands Hatch can't.
I've therefore convinced myself that the combined mass public appeal of Lewis Hamilton breaking F1's remaining records, George Russell's rise and Lando Norris's Twitch following getting into real-world motorsport will make it viable for the UK to host two GPs per season again (and to accept a bit of traffic chaos in Kent) and a way will be found for Brands to return with only a 'Zandvoort 2020' level of renovation. – MB
Buddh
Last hosted F1 in 2013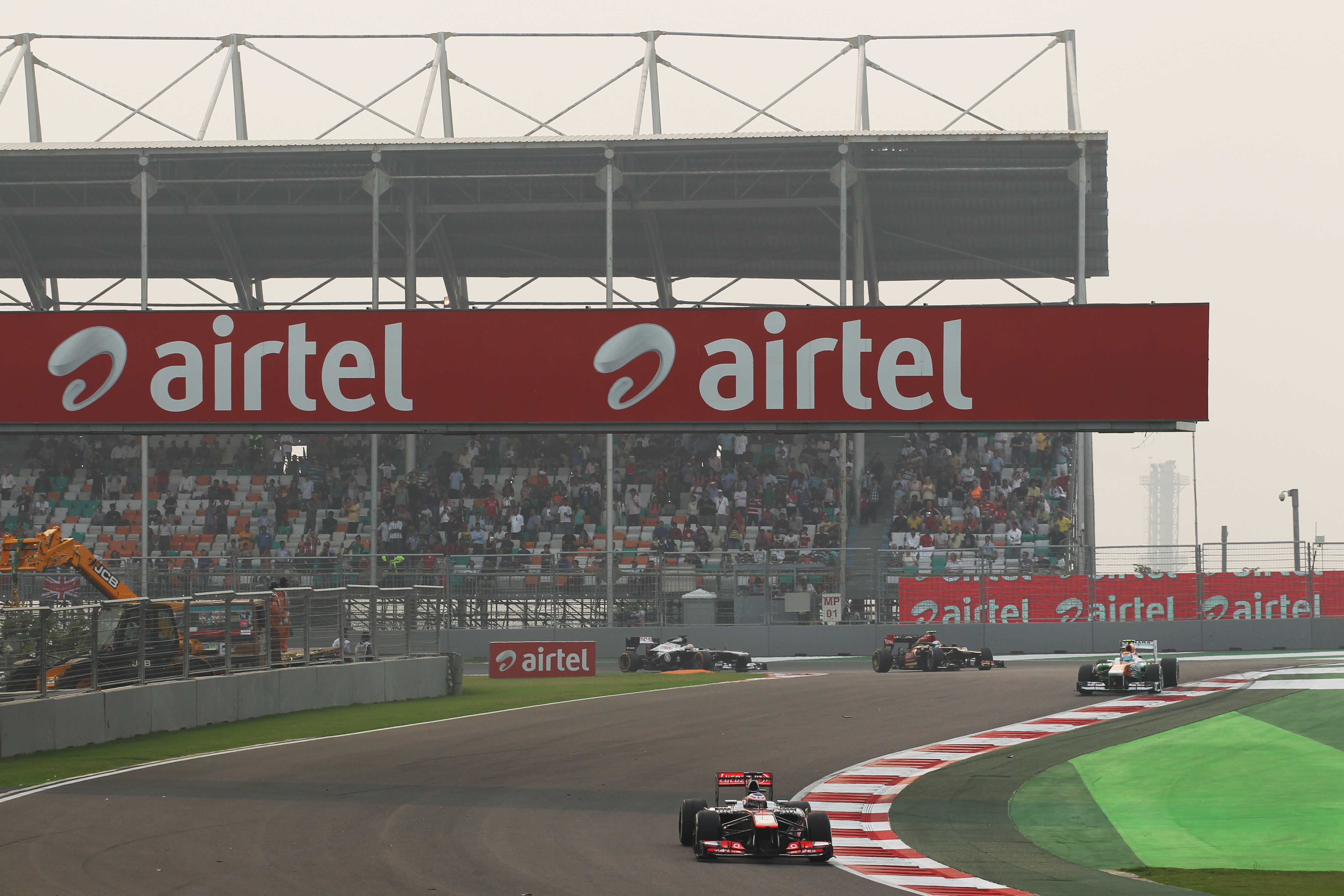 This Tilkedrome outside Delhi only staged three grands prix, none of them classics, so in the mists of time many have forgotten that it was one of the better modern circuits to have appeared on the F1 calendar in the 21st century.
Lewis Hamilton made comparisons to Spa, while Jenson Button suggested one section resembled Suzuka – recommendations from two great drivers that make this track worth re-evaluating.
It was a pretty quick track too, presenting a wide variety of challenges for the driver. But perhaps the most memorable corner was the Turn 10/11 double-right hander that Button likened to Suzuka's Spoon Curve. This is a long, challenging corner with plenty of scope for gaining or losing time.
A return to India would also be welcome. While certainly a country of contrasts – Hamilton commented on the very obvious poverty – there's a lot to like about it and going back there would add lustre to the world championship.
It's a shame F1 didn't take root when the Indian Grand Prix ran from 2011-2013, which makes a return a remote possibility – much as it's an appealing one. – Edd Straw
Buenos Aires
Last hosted F1 in 1998
Carlos Reutemann thrashing a 1994 Ferrari around the Circuito Oscar Galvez ahead of the free practice sessions upon F1 returning to Buenos Aires in 1995 was perhaps the most visceral memory of the last Argentinian Grand Prix era.
His generation-spanning appearance stirred up some much-needed nostalgia around Argentina's return after a 14-year absence because the track was, as feared, severely emasculated from its previous iteration (known as No.15) that hosted grands prix from 1974-1981. And that's the layout I'd want F1 to use if it came back.
The track would actually need only a little work to revive the No.15 layout and most of it is still used for the local Turismo Carretera series that features former F1 backmarkers Gaston Mazzacane and Norberto Fontana.
The defining challenges of this 3.6-mile layout featured a sweeping right/left to begin the lap. It was here in 1979 that John Watson was given the scapegoat tag and a hefty fine thanks to a pugnacious Jean-Marie Balestre for being deemed to have triggered a race-stopping pile-up.
After the sweeps came a long straight to a parabolic curve that linked onto a returning straight that ran parallel to a local lake. From there the track became more conventional and sinuous, and for sure it is the only track that featured a corner named after the Argentinian percussion instrument – the Cajón!
Of course 'Lole' (Reutemann) never won his home race but the nation's most famous son Juan Manuel Fangio did four times across 1954-57.
But the true king of the No.15 track configuration was surely Nelson Piquet, who silenced the Lole fans in 1981 when he, or more pertinently Brabham designer Gordon Murray, deployed the outrageous and wonderful hydro-pneumatic suspension system. – Sam Smith
Dijon
Last hosted F1 in 1984
If we're going to get all dreamy with an addition to the F1 schedule, why not a track which was the brainchild of a wrestler, developed in conjunction with a journalist and two grand prix winners and that hosted one of the best battles in motor racing history. It's got to be Dijon-Prenois.
The beautiful flowing circuit held F1 races between 1974 and 1984, but has always struggled for funding and slipped off the calendar. However, with some investment, the track's brilliant mix of high- and low-speed corners and a long straight could form the basis of a superb French Grand Prix.
The nearby city of Dijon is used to holding big events with a Gastronomic Fair each year attracting 200,000 people, so the facilities are there. Despite still holding racing – mostly historic now – the track needs a lick of paint and some updated safety bits. But after that, it would be ready to go.
However, don't expect wheel-banging in modern F1 cars to the same extent as Gilles Villeneuve and Rene Arnoux famously achieved… – JB
Fuji
Last hosted F1 in 2008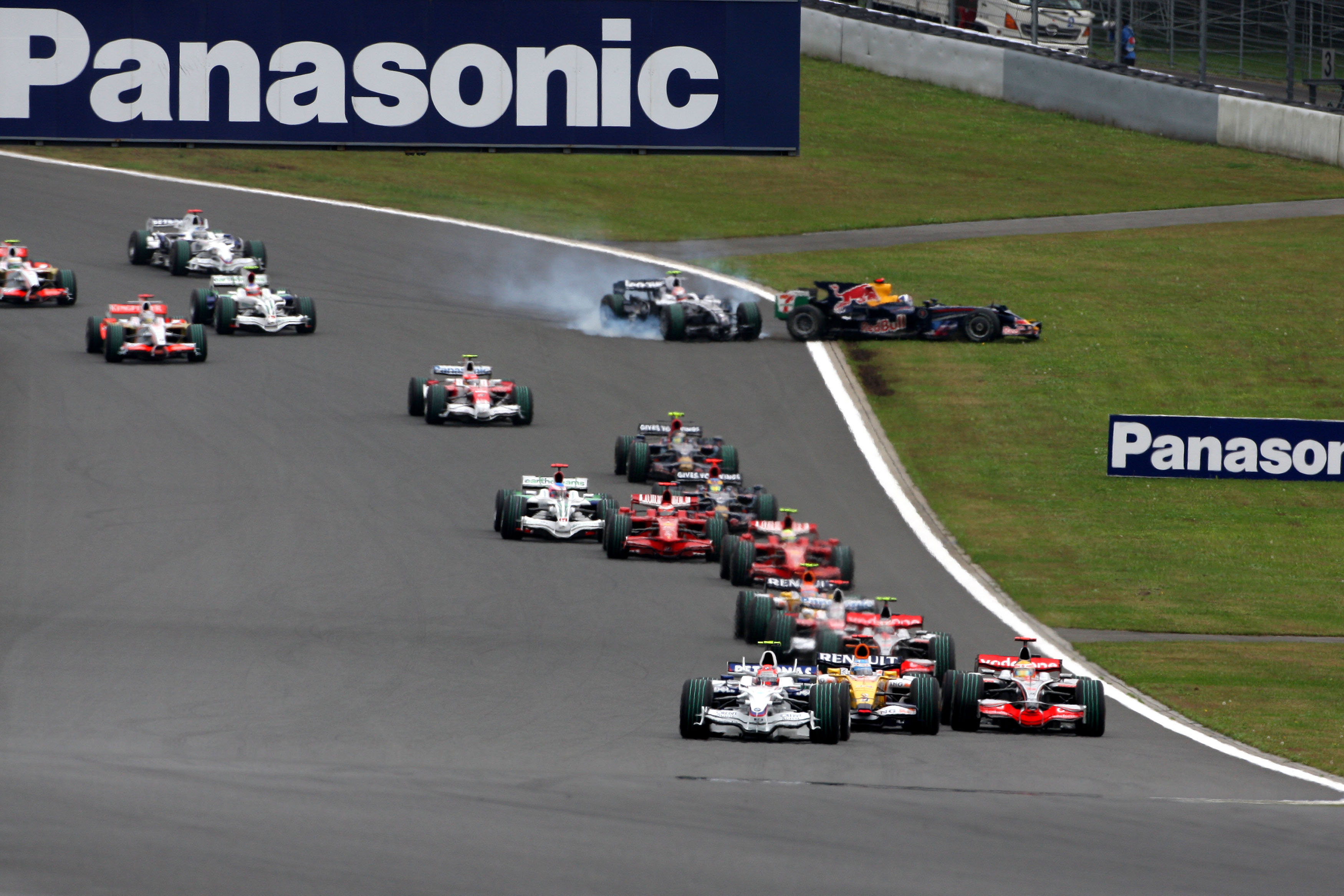 Is it me or has F1 had fewer wet races in recent years than in the past? One sure-fire way to solve that would be to head to Fuji towards the end of the year. The only issue here is, no matter how creative you get with a calendar, a pair of Japanese rounds at Fuji and Suzuka would be a stretch for F1 in the same year.
That massive calendar issue aside, Fuji has many of the ingredients to make a great F1 race.
Its long straight would help with the current overtaking conundrum, and with the World Endurance Championship visiting annually, it has top facilities. And it's much easier to get to than Suzuka thanks to its proximity to Tokyo, one hour and 25 minutes from Haneda Airport.
With Mount Fuji in the background, epic pictures won't be a struggle, and Turns 4-9 would be absolutely breathtaking with the downforce modern F1 cars produce.
There are probably more fitting tracks to worry about reintroducing to the calendar, but Fuji is an F1-ready facility that would bring some weather challenges and a stunning lap in terms of scenery and corners. – JB
Hockenheim
Last hosted F1 in 2019
Back in version one of this feature in May, I made a joint call for Hockenheim and the Nurburgring to come back – and for much of the middle of this year it seemed that it would be the former that made it.
I can't tell you exactly why I have such an affinity for two circuits that seem unremarkable in modern times. Maybe it's the role they've played in some races that stick out in my memory.
For Hockenheim, it's Jenson Button's 2004 charge, including his fight with Fernando Alonso, the "Fernando is faster than you" Felipe Massa/Ferrari exchange, and the bonkers rain-hit 2019 race.
Like the Nurburgring, Hockenheim is not what it once was. But it has its own charm and challenges.
Also like the Nurburgring, it's the history of Hockenheim that makes it truly great. Which, coupled with Germany's importance to modern F1, is why I really think either of these should be on the calendar.
The decline of F1's presence in Germany has been a gradual and sorry one. From Michael Schumacher to Sebastian Vettel, to Nico Rosberg and Mercedes, Germans are not short of success to be proud of.
In the eyes of the latest two generations of fans, Germany is a major powerhouse with no grand prix to celebrate. – Scott Mitchell
Kyalami
Last hosted F1 in 1993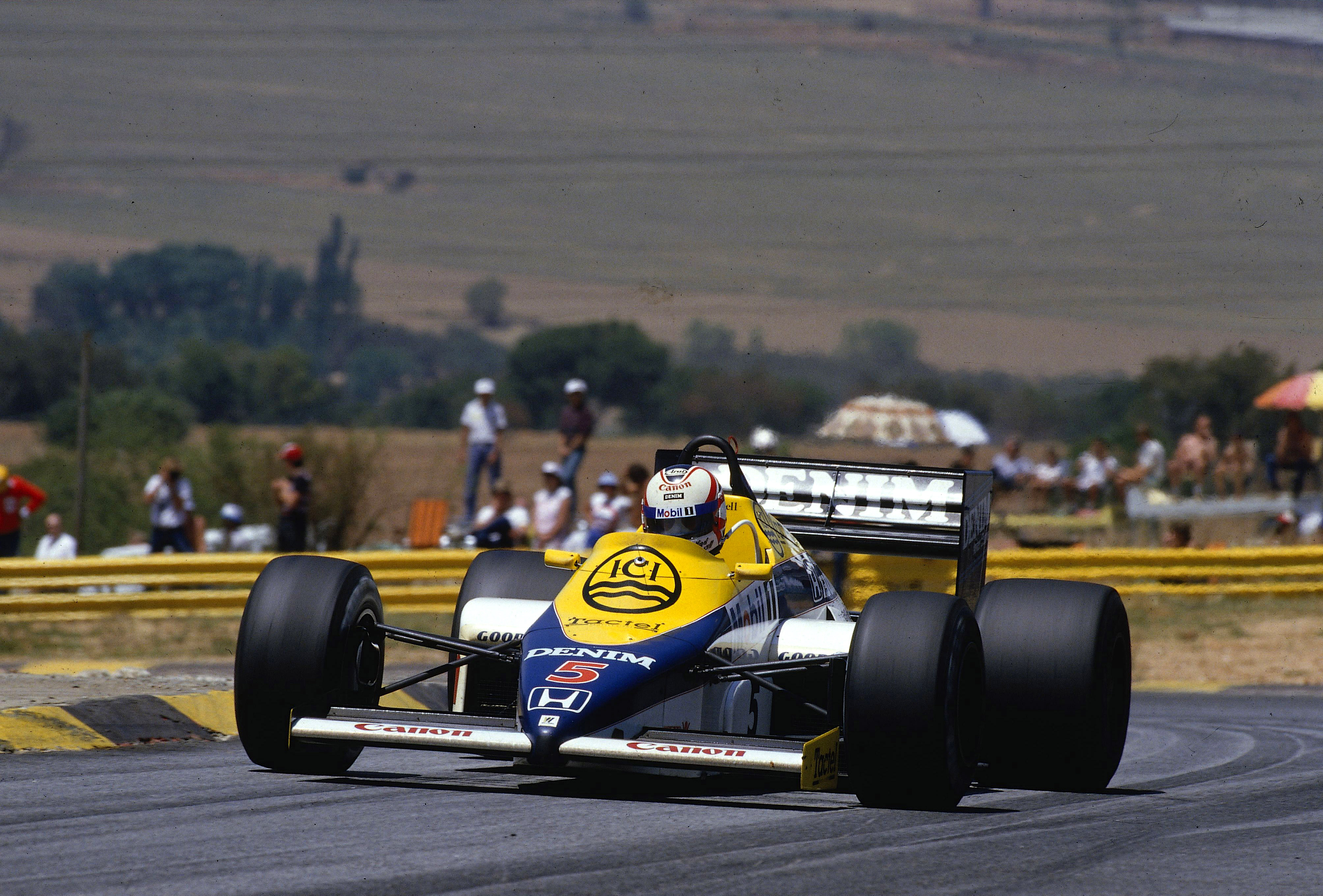 "Welcome to the searing heat of Kyalami…"
Kids of the early 1980s will recognise that phrase from Murray Walker – who with typical enthusiasm would set the scene for what usually turned out to be a memorable afternoon at the 'My home' (in Zulu) circuit in the Gauteng province of Johannesburg.
Crowthorne Corner, Sunset and Barbecue Bend were all challenges but it was the fearsome Jukskei Sweep where the 'men and boys' theory was usually played out, especially with twitching 1200bhp turbocharged cars purring at 5500 feet of altitude.
Jukskei, named after a local river, could bite back viciously. Ask Piercarlo Ghinzani, who in the words of the much-missed Clive James 'atomised his Osella', which 'went up like Vesuvius' during a morning warm-up shunt in 1984.
It was a track that rewarded bravery and commitment, which is why the likes of Ronnie Peterson, Gilles Villeneuve, Jody Scheckter and Nigel Mansell triumphed there.
The practicalities of returning the track to its original 2.55-mile length would admittedly not be easy. Much of the original start-and-finish straight was built over and topography reprofiled, meaning this is more a wish than a practical proposition. – SS
Long Beach
Last hosted F1 in 1983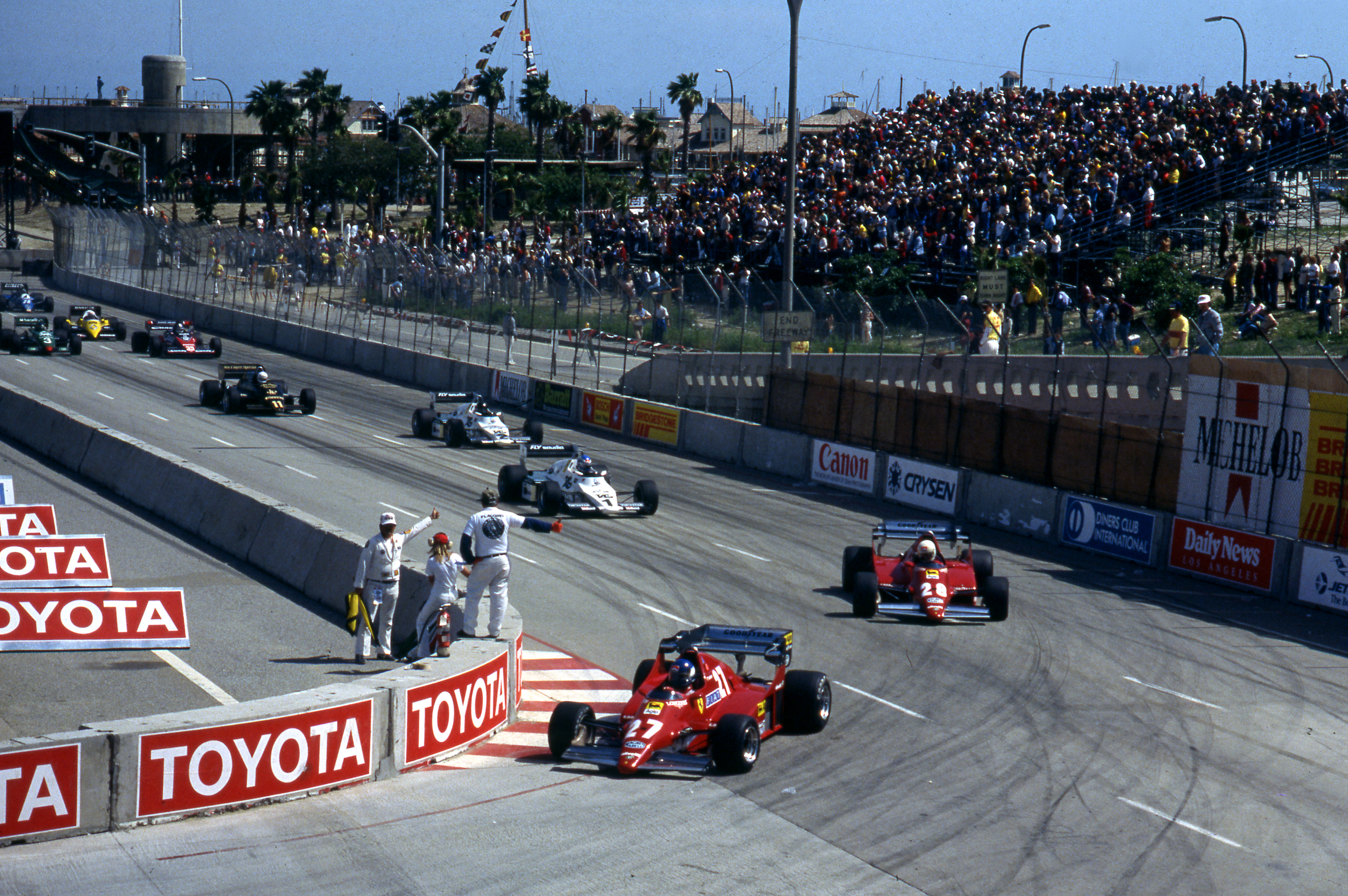 Long Beach, California about 20 miles south of LA. A tough, down-to-earth but financially viable place, with the USA's second-biggest port and sitting on top of an oil field. You get the idea just from that: sunshine, prosperity but no airs and graces, oil workers and dockers as well as big city slickers. Glamorous but gritty. My kind of town – well, city actually.
Chris Pook's kind of town too, a Long Beach-resident Brit who back in the '70s thought that the city's streets would make a great 'Monaco in California' sort of track, winding its way past the port in which the Queen Mary sits in permanent dock, diving down the sort of streets you'd normally associate with a car chase in an American cop show, cresting rises where the cars go light, with bumpy slow corners where they get sideways under power. But, because it's America, streets way wider than Monaco's, so with a decent flow and the possibility of racing wheel-to-wheel.
It hosted a Tony Brise-starring F5000 race in 1975 and the following year welcomed the unfamiliar gloss of F1, which would return every year up to '83 (remember Keke Rosberg's early lap 360-degree spin when trying to pass Patrick Tambay?) before F1 priced itself out of Long Beach's range and was replaced by IndyCar – which still races on a recognisable version of the track. – Mark Hughes
Magny-Cours
Last hosted F1 in 2008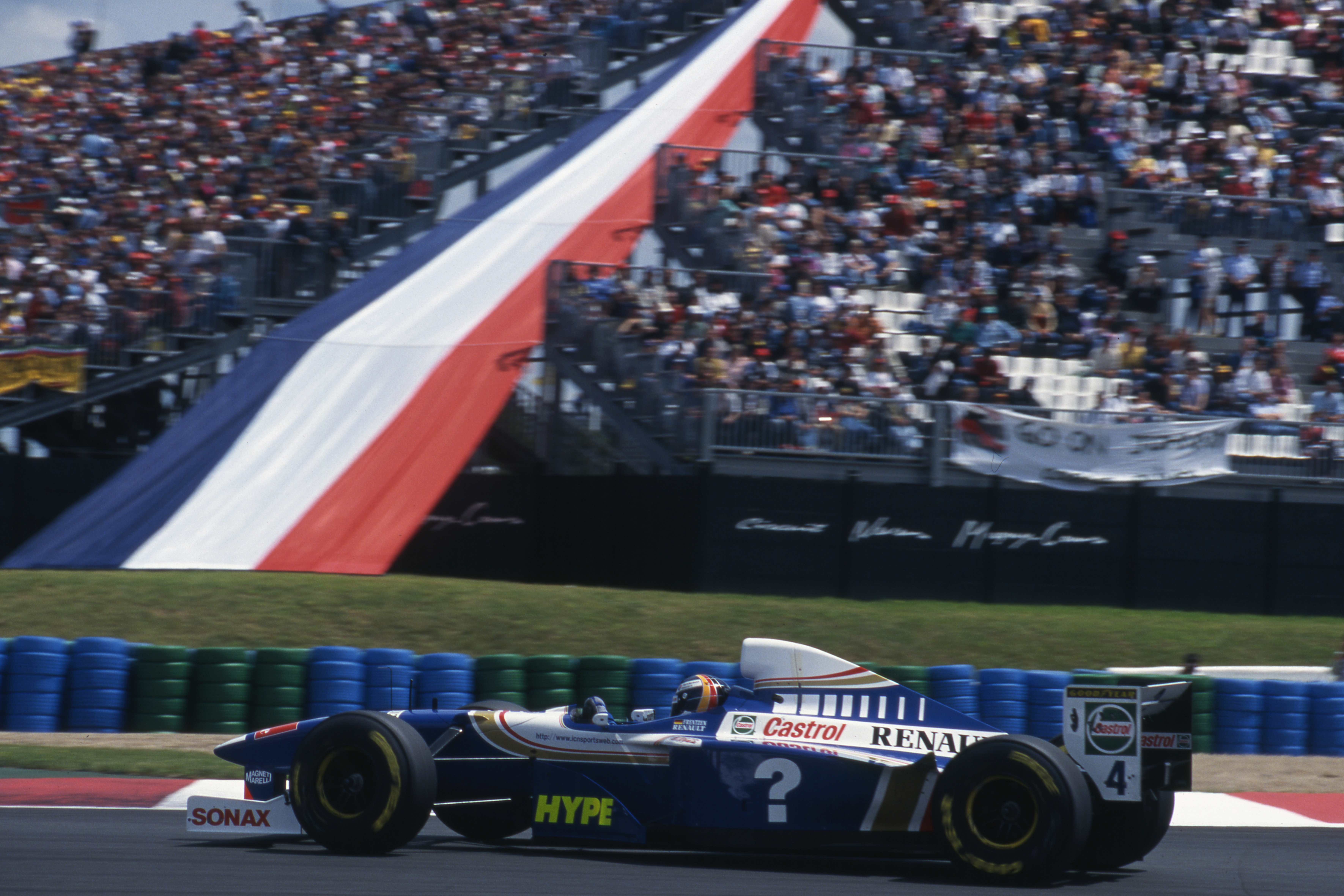 Has ever a circuit so little deserved its bad reputation as Magny-Cours? Complaints about its remote location were fair, but the dull, tedious track of conventional wisdom simply didn't exist.
The Adelaide Hairpin at the end of the long back straight was a superb overtaking spot, and produced plenty of incidents as Michael Schumacher's clash with Ayrton Senna in 1992 proved. In the 18 world championship races here, there was always wheel-to-wheel action.
As for the driving challenge, Magny-Cours has a bit of everything, as you'd expect for a circuit that named most of its corners after other circuits. The fast left-hand Grande Courbe leading into the right-hand of Estoril at the start of the lap was spectacular.
There were brisk changes of direction at the Nurburgring and Imola flicks, while the seemingly innocuous right-hander at the end of the lap allowed Ayrton Senna to spin across the line to set a pole position time in 1991. In its revised form, this section allowed Rubens Barrichello to steal third place from Jarno Trulli at the end of the 2004 French Grand Prix.
A real challenge for the drivers and a circuit where things happen. An underrated (relatively) modern classic. – ES
Mont-Tremblant
Last hosted F1 in 1970
Lawrence Stroll has his own grand prix team, a stake in Aston Martin and a son in Formula 1, so why not add to the portfolio with his own grand prix circuit?
Or, to be more precise, an active grand prix circuit – for he already has one with world championship history.
Stroll is the owner of the Mont Tremblant circuit in Quebec that hosted the Canadian Grand Prix in 1968 and 1970. The tree-lined track is still active and while it would require significant work to get it upgraded to modern F1 standard it's not outside of the realms of possibility.
A brisk, brief and undulating circuit, it would be spectacular to watch modern F1 cars round here even if overtaking would be extremely difficult given the configuration of this relatively narrow track.
But as Imola proved, you can't beat watching F1 cars on an old-school track, and this is a circuit that hosted Champ Car as recently as 2007 so has hosted seriously quick single-seaters in the 21st century. It certainly wouldn't lack for driver challenge.
Mont Tremblant is certainly the most fanciful circuit suggested here, but were the will to be there the resources certainly are. – ES
Sepang
Last hosted F1 in 2017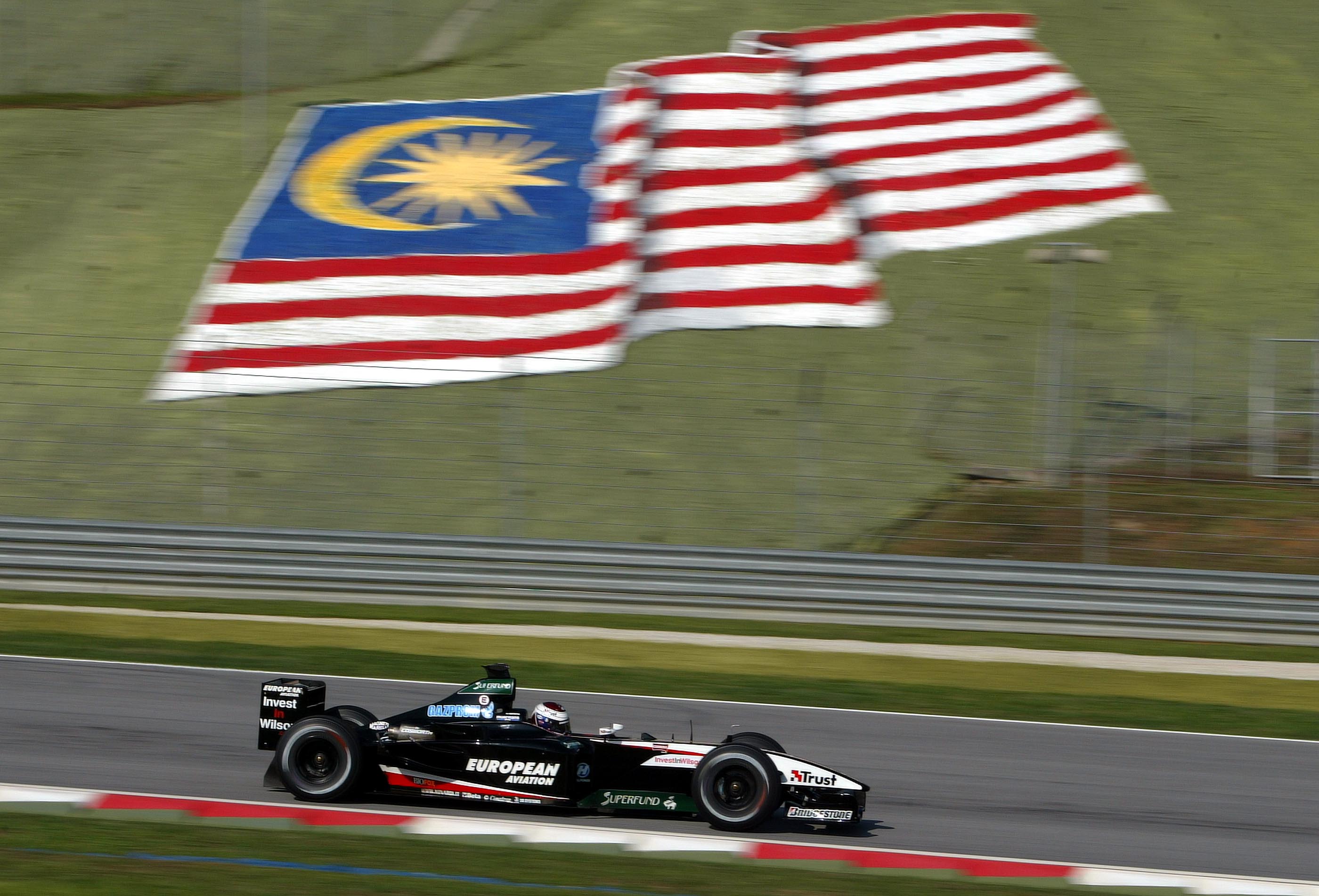 I've always loved Sepang. For 'proper' tracks, I think it's arguably the best Hermann Tilke did for Formula 1. It's certainly at least vying with Circuit of the Americas and Istanbul Park for the spot.
Sepang is a tricky circuit, from the fast entry to an ever-tightening Turn 1 through the sweeps of the middle sector and the looooooong straights and final hairpin of sector three. The straights are the only source of respite. Especially in a challenging climate.
There's also the fact that, Malaysia being what it is, every race felt like it had the capacity to change dramatically with a sudden monsoon.
It is also regrettable that only half of Mercedes' championship dominance could be enjoyed with a race in title sponsor Petronas's home country.
Unfortunately, as the F1 calendar ballooned, the Malaysian GP struggled to attract a big audience. No doubt the arrival of Singapore's night-time street race hurt Sepang's appeal in Southeastern Asia: attendance remained north of 100,000 initially, but then slipped to unsustainable levels.
Maybe a revival and a return to its early-year slot would help. 'Australia then Malaysia' – that just feels right to start the season. – SM
Watkins Glen
Last hosted F1 in 1980
Simply 'The Glen' always sufficed when it came to talking, writing or reminiscing about Watkins Glen, custodian of the slightly awkward Grand Prix of the United States East in its final incarnation in 1980.
On that occasion Alan Jones fought back from an early excursion to take one of his best F1 wins but only after the bulky Alfa Romeo of Bruno Giacomelli packed up while controlling the race.
It brought to an end a 19-year residency and well-chronicled memories of triumph, tragedy and epic stories of the boisterous crowd unique in its love for a festival-type event.
That should have been no surprise for the F1 circus as rock legends such as The Band and The Grateful Dead played concerts on the site in the early 1970s.
The infamous 'Bog' where fans conducted hash deals, the ritual torching of cars and God knows what else occurred, was just one of the facility's legendary 'charms'.
The track itself is little changed from the original configuration which first ran in 1956. A major modification in 1971 involved the start-finish line being relocated to a new pit straight. Also added was a fresh four-turn complex that went away from the old configuration, taking left-hand downhill through the woods close to Bronson Hill Road.
Since F1 left, IndyCar, NASCAR and IMSA have all raced at The Glen on two specific tracks known as the 'Boot' layout (long course) and the 'NASCAR' layout (short course).
IndyCar has raced here as recently as September 2017, but F1 would need to see some major investment in the facility if it were to make what would be a highly popular comeback.
The sight of Hamilton, Verstappen and Leclerc barrelling in to 'The Chute' will remain a fantasy, but just as crystalised as Jones, Reutemann, Pironi and Piquet duking it out at this remarkable track 40 years previously. – SS
Have we missed any of your favourite former grand prix venues? Let us know in the comments below, or on Twitter at @wearetherace.