After a break between MotoGP races completely overshadowed by the news Suzuki was looking to end its premier-class programme, its two riders drew a combined zero in the French Grand Prix at Le Mans.
This relegated Suzuki from first to second in the teams' championship, from fourth to fifth in the manufacturers' championship, and left Alex Rins and Joan Mir 33 and 46 points off leader Fabio Quartararo in the title race.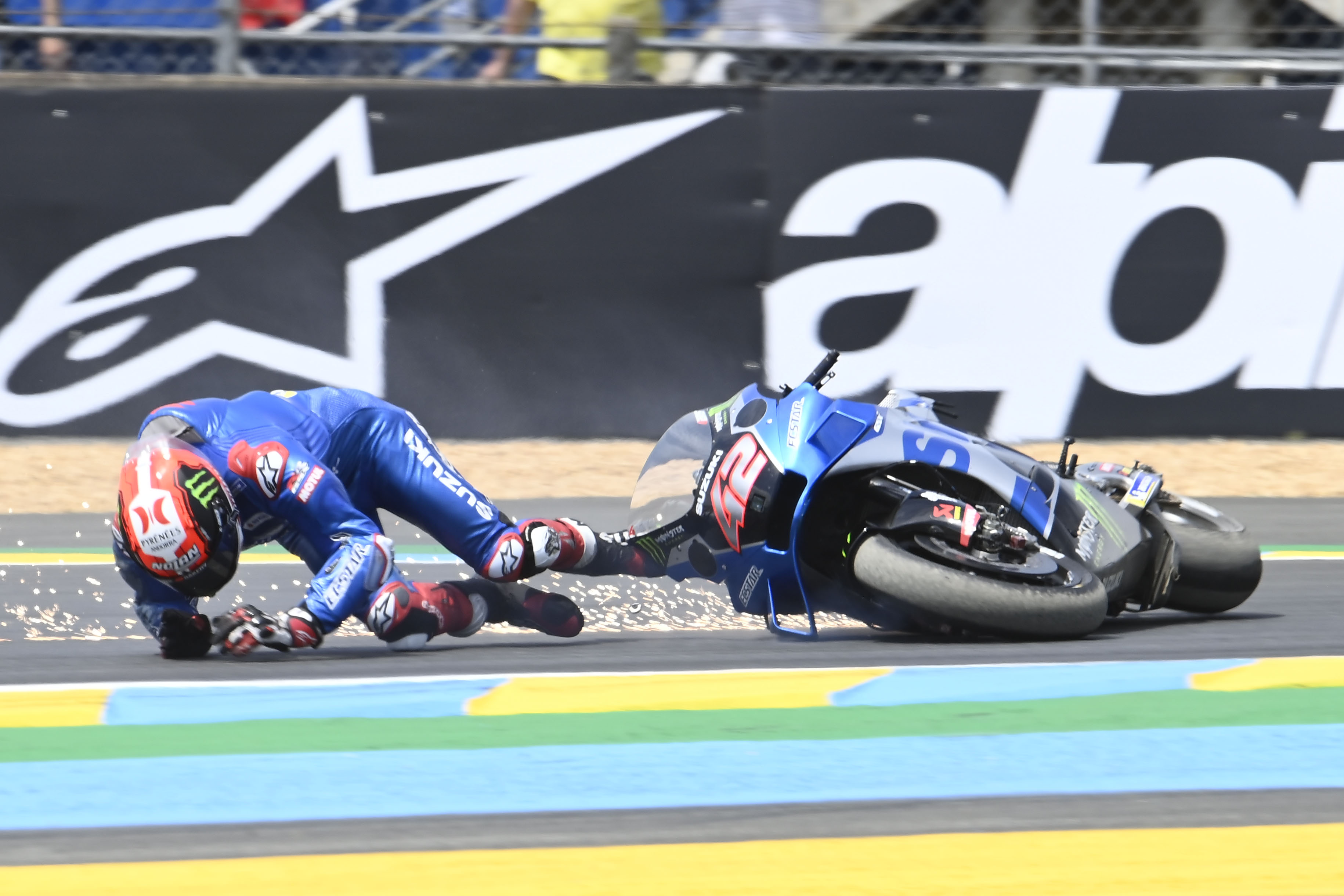 But Rins and Mir at least looked genuinely quick at Le Mans, with both potentially victory contenders before they hit the deck. And the good news for Suzuki is that, while the programme is winding down, the GSX-RR isn't going to be abandoned to be left in the dust by the development of its rivals.
"What they said is that already the budget for this year is closed [guaranteed]," Rins said at Le Mans. "So they will bring everything.
"They will put all their effort – and guys, trust me, the mechanics were destroyed [by the news], but the Japanese people [in the Hamamatsu factory] were even more destroyed.
"We are waiting for Montmelo [Barcelona] a new aerodynamic package, so, let's see, let's wait."
Mir professed a similar belief. "In Suzuki they are really professional," he said.
"They demonstrated it also in 2020, when there was the pandemic and they were really gentle with the people in the team, for many reasons. I think that in this case they will not make an exception.
"They will give 100%.
"But then when they say probably stop, they will stop. This is the truth."
In addition to that, both Mir and Rins claimed that, despite the upheaval and the staff's newfound knowledge that virtually everyone would have to hit the job market for next year, the atmosphere within the team was perfectly good through the Le Mans weekend.
"There are mechanics that are more high or more down but it's normal," said Rins.
"I want to say thanks, also, because it's not easy – if you don't have [a contract] for next year, it's easy to lose your faith, to lose the motivation. But they were quite motivated."
"The guys are really professional – you don't feel a lot the difference, even with this bomb," Mir concurred.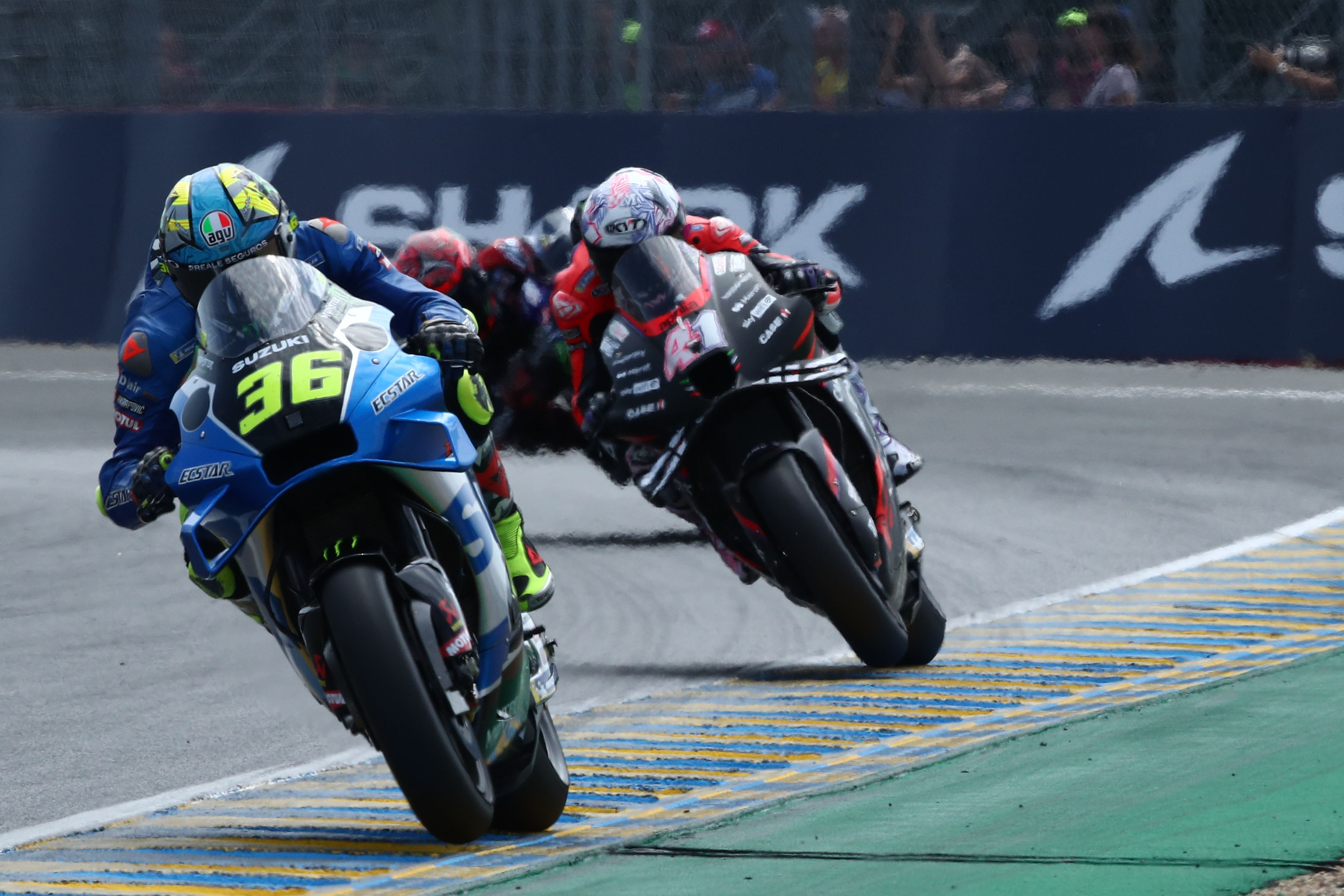 The GSX-RR remains competitive – former Suzuki rider Aleix Espargaro reckoned during the weekend that it was one of the two best bikes on the grid along with his Aprilia – but it will need to be more than that for either Suzuki rider to make an impact in the championship, so continued development will be crucial.
Mir, for his part, acknowledged that he has not produced title-calibre results so far, but is convinced that the upcoming tracks "are more enjoyable for my style".
"We are not far at all," he said. "We made all the mistakes that we had to [get out of the way] in this first part of the season.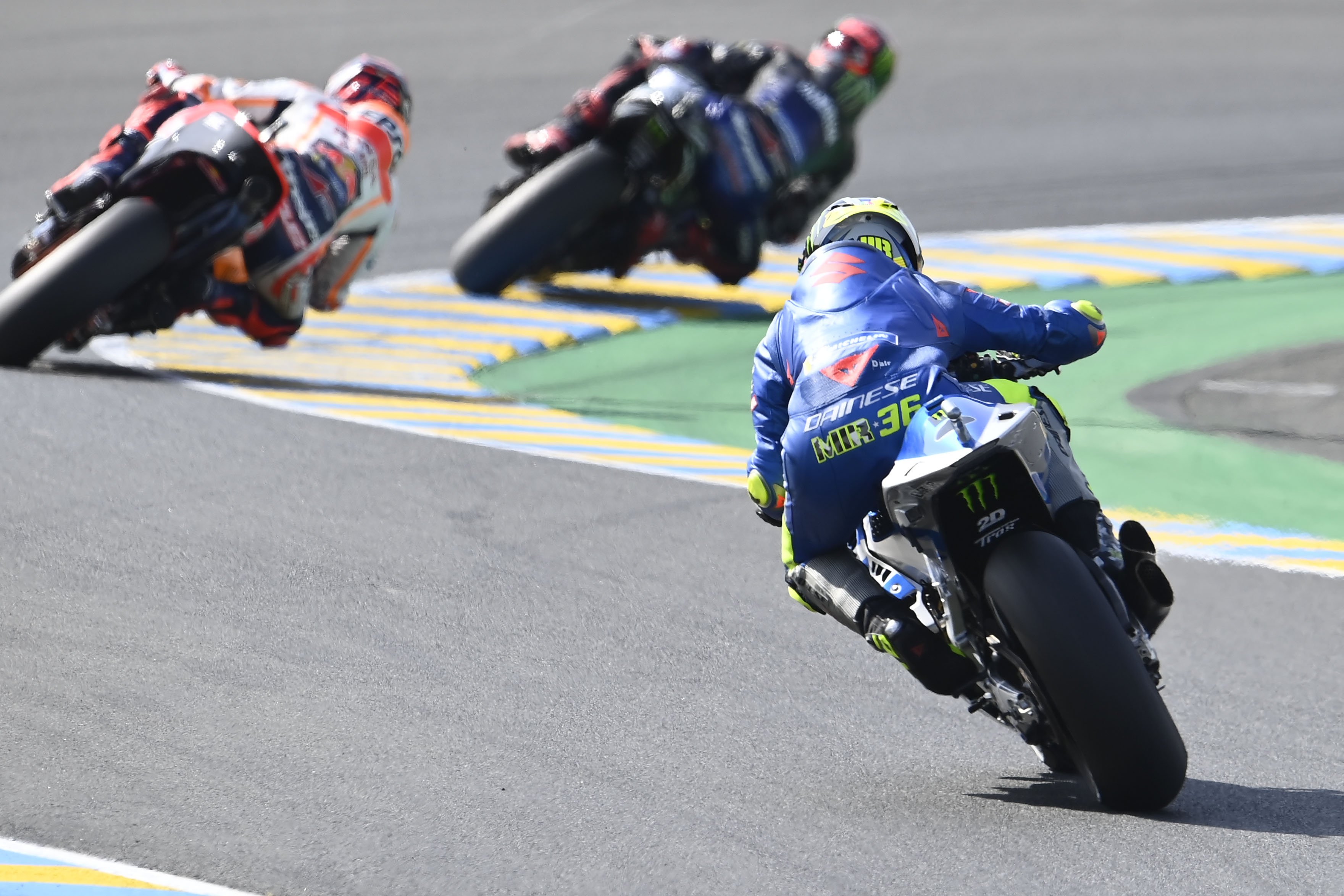 "We just have to be optimistic and to try, from here, to build good results in our championship."
"Not far" is relative, and both Suzuki riders are clear outsiders for the 2022 crown even if the factory keeps up development as promised.
But if it does, that should at the very least ensure Suzuki's MotoGP farewell produces if not quite a bang, then at least not a whimper.