Last year, Repsol Honda rider Pol Espargaro made a bold claim before the start of the 2021 MotoGP season that he would be able to fight for the championship.
That dream soon turned bitter in his mouth, as a strong showing in testing failed to materialise into race form – but with a vastly different 2022 RC213V, he's making the same claims again, and this time there might be more evidence to back him up.
12 months ago, the then-new Honda rider had had a successful start to testing, but the pandemic ensured that the entire pre-season plan was just three days at the Lusail International Circuit ahead of two races there.
It was a compressed schedule that hid many of the realities of Honda's bike – namely the fact that it was fundamentally incompatible with Espargaro's riding style.
Very much a rider who relies on leaning on the rear brake to help him not just stop but also to turn the bike, the Honda's front end bias (developed over the course of the best part of a decade at the urging of Marc Marquez) simply prevented him from doing that, with a lack of rear grip locking up the back wheel when he tried.
But, with the Japanese manufacturer slowly moving away from a bike design made specifically for one rider following the hard lessons learned from Marquez's injury woes throughout 2020 and 2021, that has changed, and the all-new 2022 machine is very much more built in the style Espargaro needs.
"This is the bike that I was looking for," he said in Qatar after his podium. "I don't know if it's what I expected when I joined Honda, but it's the one that I wanted. It's more clean to ride, you don't need to force it as much to get the results. I haven't crashed yet, since the pre-season started, not once.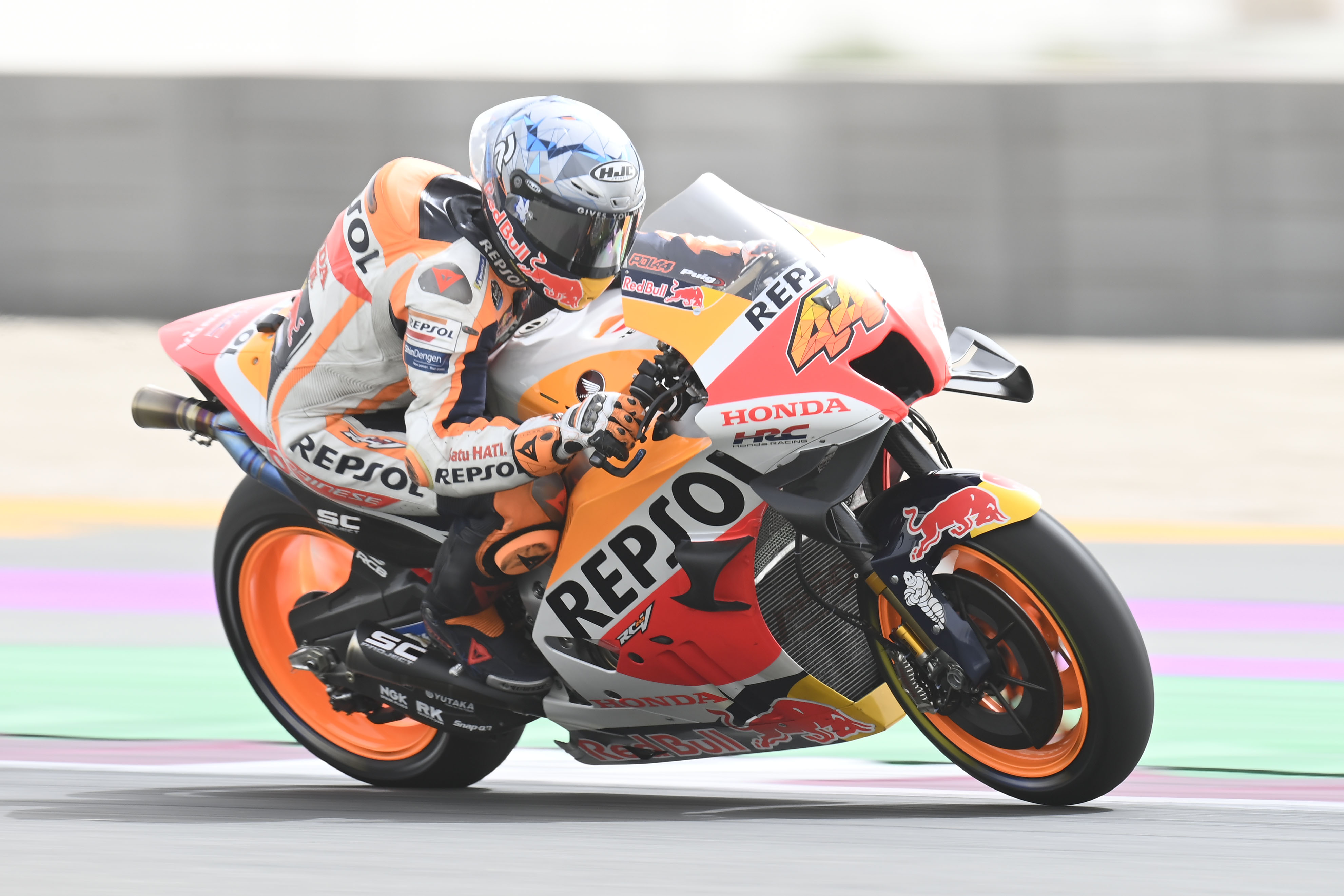 "It shows that with five days of testing, using a lot of new tyres to make lap times, using old ones, pushing for time attacks here in Qatar and doing a whole race, I didn't crash yet – which means the bike is faster but also safer. This is something very important for us, finally, I have it, and I feel ready to achieve what Honda was looking for when they took me into the team."
He's demonstrated that Honda was right to put its faith in him, too by finishing the opening race of the season in a strong third place.
He spent much of the 22 laps leading before eventually dropping back towards the end, but he nonetheless beat his six-time world champion team-mate – the first time any Repsol Honda rider has done so to a fully fit Marquez since Dani Pedrosa in 2017.
And with the confidence that's come from that success, he's adamant that it now means that he's going to be able to fight for the championship that passed him by in 2021.
"I was with a good position and with good pace in Malaysia," he said, "during the pre-season, and I was first in Mandalika with a good feeling on the race pace, quite fast. I said 'OK let's just wait for the first race and see what happens there,' but we've had the first race and I led almost all of it. I feel powerful on the bike, and I feel like I can do that in all the races.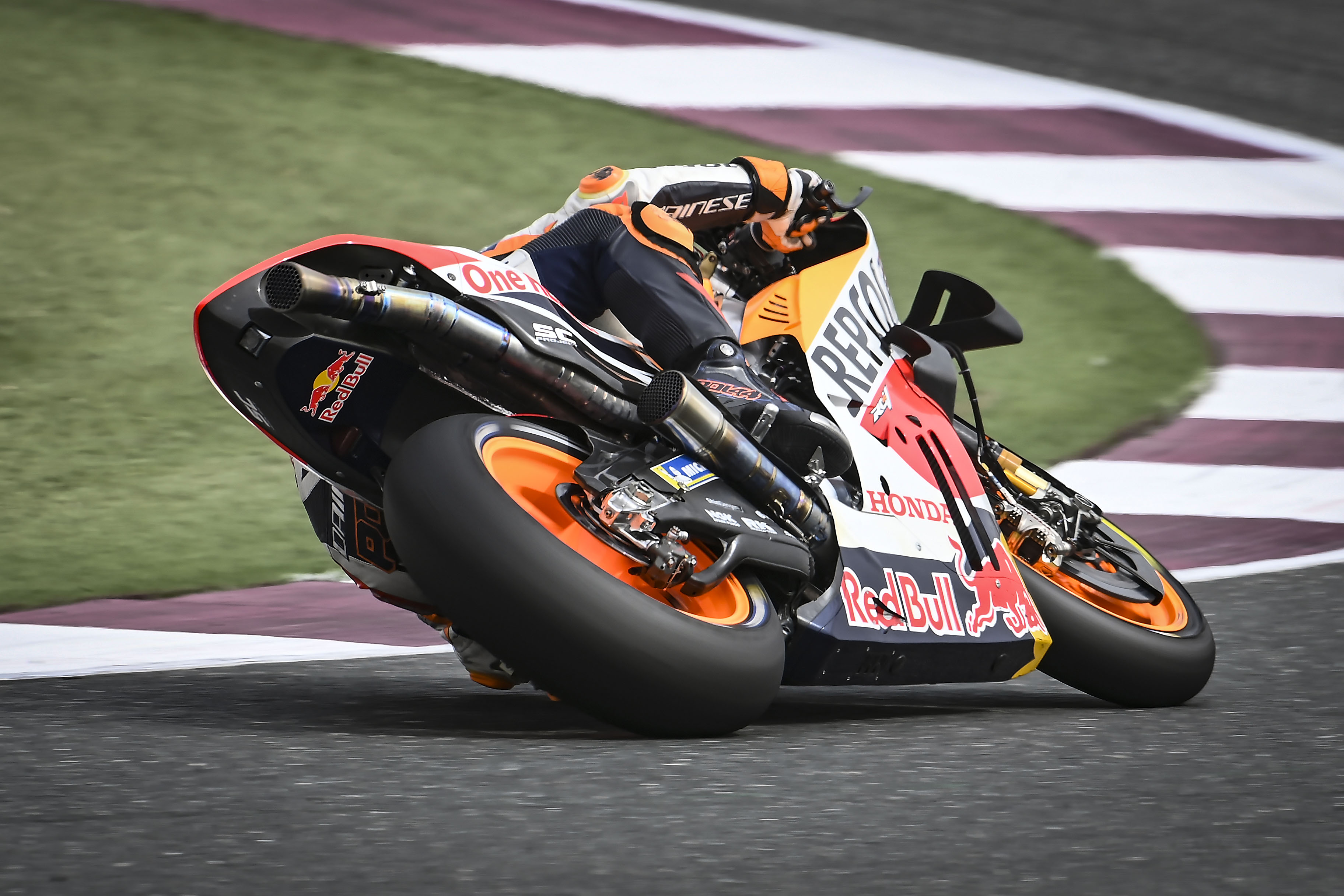 "We start from Qatar, the feeling and the position is nice, and we took 16 points. We move on to Mandalika, a place where I'm fast, and why can't we finally achieve what I've been dreaming of every time I wake up and be world champion?
"For sure I'm going to fight for it with Honda."
And while ending up ahead of Marquez might be an important win in the team's own internal battle, it's not something that Espargaro was quick to gloat about, instead choosing to take strength from the fact that his team-mate, still adapting his own riding style to suit the new machine, was almost as fast as him
I'm glad that finally, not just Marc is fighting for the podium for Honda," Espargaro admitted. "This is something great for them, because the engineers have been working so hard this winter and they have changed the bike from the bottom to the top to try and achieve the group goals.
"I think these are to keep improving everyone, and finally I'm here, so it means that the bike is not as hard to ride as last year and that both of us can be fast enough to be fighting for the podium. This is a place where normally I struggle a lot and the bike isn't the best here, with long, fast corners and grip that isn't amazing, so I want to see myself and Honda in place where the grip is high and where I can use my riding style.
"I think both of us, Marc and myself, can fight for the podium with the same bike, and this will be great for all the people."