With the 2022 MotoGP season now concluded and with Pecco Bagnaia crowned as the new world champion, it's time to assess riders' performances across the whole season.
The Race has scored every rider out of 10 after every grand prix, so we can use those numbers to inform how we believe they fared overall across a long 20-race season.
Rider ratings aren't an exact science but by scoring them not just on their individual performances but also taking into account both pre-season expectations and pre-race form from practice and qualifying, we can build a rather complete picture of who stood out as the real heroes and disappointments of the 2022 season.
The scores below aren't a precise average of all their 2022 race-by-race marks, but are our overall mark out of 10 taking their season as a whole.
We haven't quite included every rider as it wouldn't be fair to include those who made just a few substitutes or wildcard appearances. But longer-term stand-ins like Stefan Bradl or part-season campaigners like Cal Crutchlow and Andrea Dovizioso did enough races for their performances to be properly put in context, so they're on the list.
Some of the rankings will come as no surprise whatsoever (like the rider at number one, for example), and others hinted through the year that they'd surpass expectations (like underrated rookie Darryn Binder) so their high positions may not be a shock. But there are a few more who'd rather they weren't on the list at all given the shocking level of their season.
With that all in mind, here's the list: and as usual don't be shy about telling us what you agree and disagree with in the comments below.
26. Pol Espargaro – 2
Best score: 7.5 (Lusail)
Worst score: 2.0 (Mugello, Barcelona, Buriram, Valencia)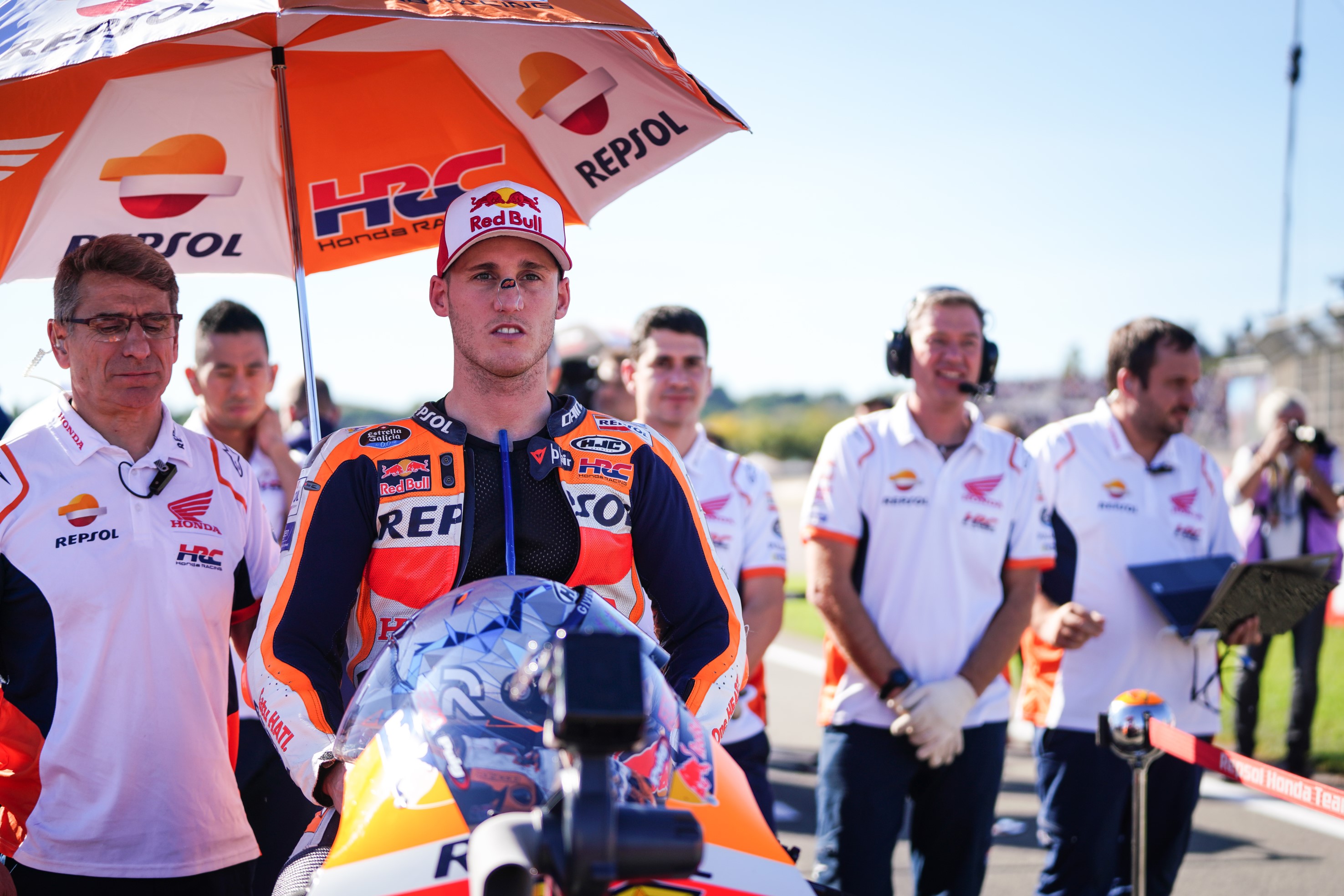 Maybe Pol Espargaro's biggest mistake of the whole year was talking a strong game in testing about the potential of a radically different Honda and then sticking said bike on the podium at the opening race in Qatar all the way back in March – because it set expectations for the year that, it turns out, were hideously unrealistic.
The bike is bad, the rider never clicked with it, and really the less said about his whole year the better.
A total disaster in the end, and Espargaro's return to the KTM family cannot come soon enough.
25. Andrea Dovizioso – 2.5
Best score: 7.5 (Misano)
Worst score: 1.0 (Barcelona)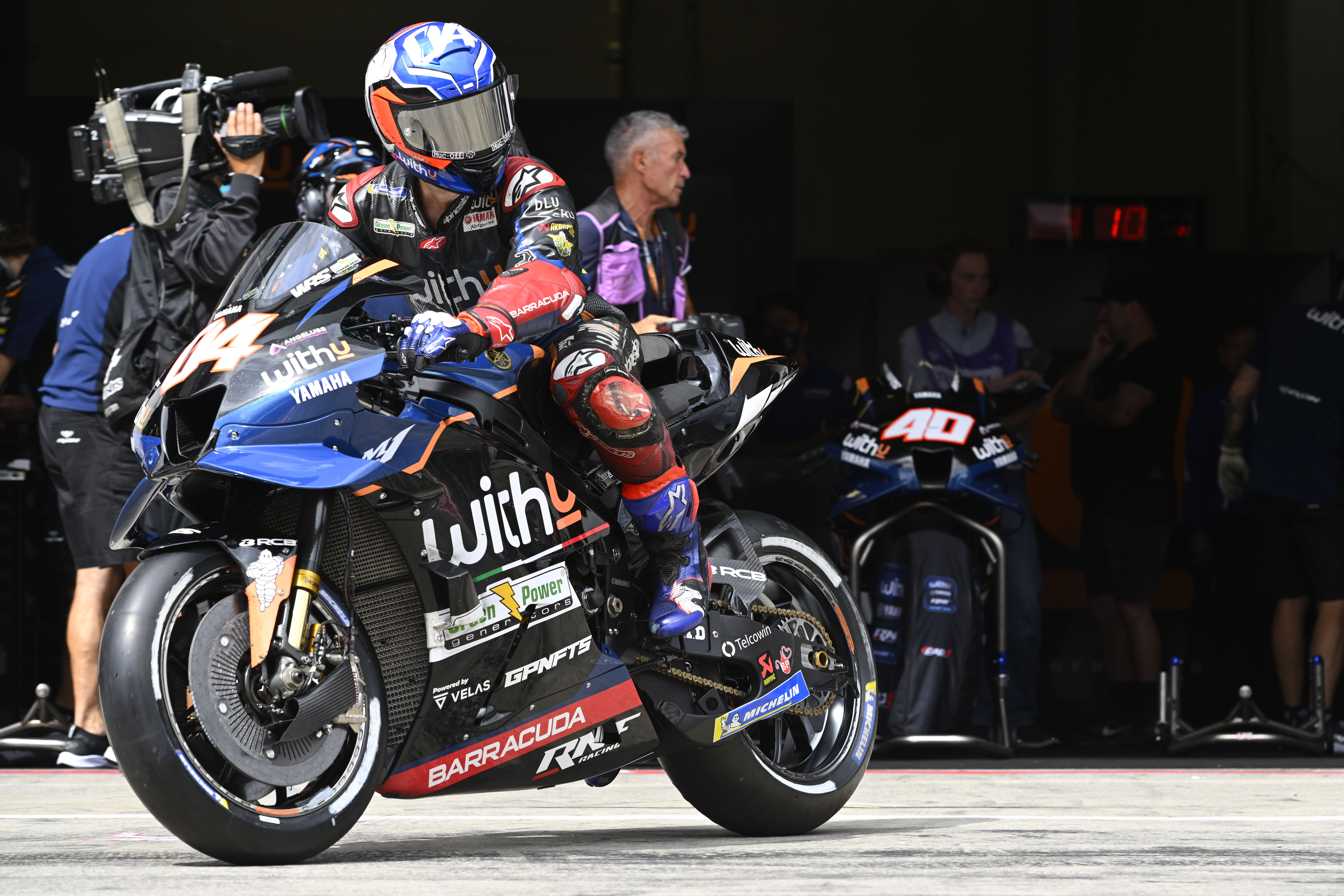 When you look at the trajectory of his results, it's not much of a surprise that Andrea Dovizioso decided to call time on his career after the San Marino Grand Prix in September.
From someone billed by his team boss as a title contender before the season started into a rider barely able to finish inside the points, it was not a good half-season for the Italian as he completely and utterly failed to gel with the RNF Yamaha M1.
24. Franco Morbidelli – 3
Best score: 6.5 (Buriram, Sepang)
Worst score: 1.0 (Assen, Phillip Island)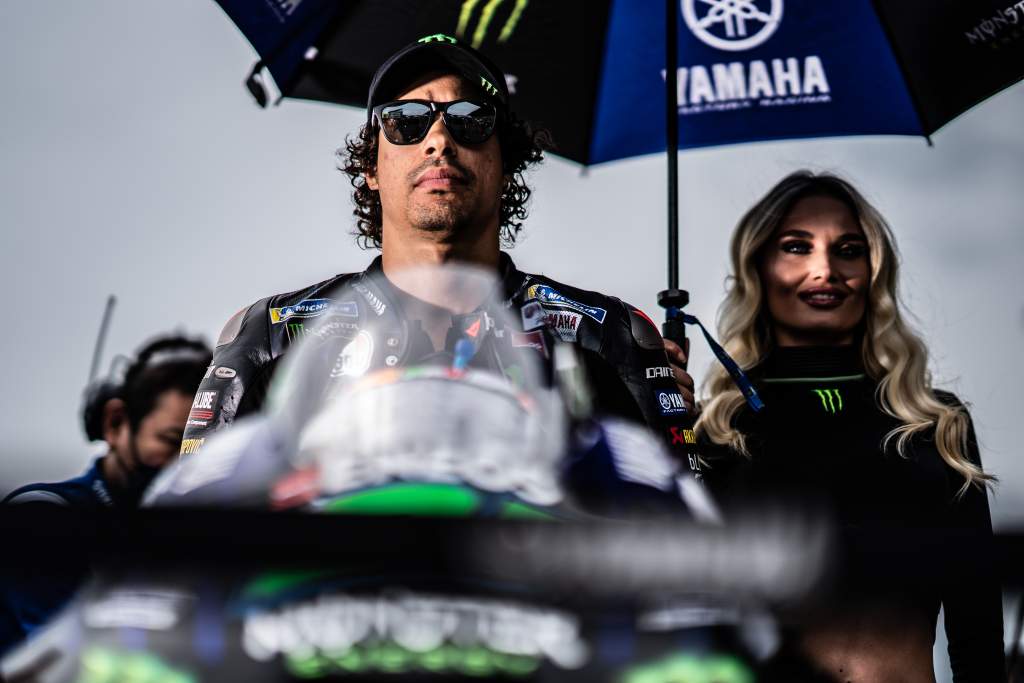 Look, it's harsh but simple: you cannot be a factory MotoGP rider for very long if you keep delivering results like Franco Morbidelli did in 2022.
It's just not good enough for him to be rolling around fighting for a single point while his team-mate is challenging for a title, because it doesn't just harm Morbidelli, it harms Fabio Quartararo too.
Morbidelli made some improvements as the year progressed, but translating them into race results was a bigger task. Things simply have to get better soon or his time is numbered.
23. Taka Nakagami – 3
Best score: 7.5 (Le Mans)
Worst score: 0.0 (Barcelona)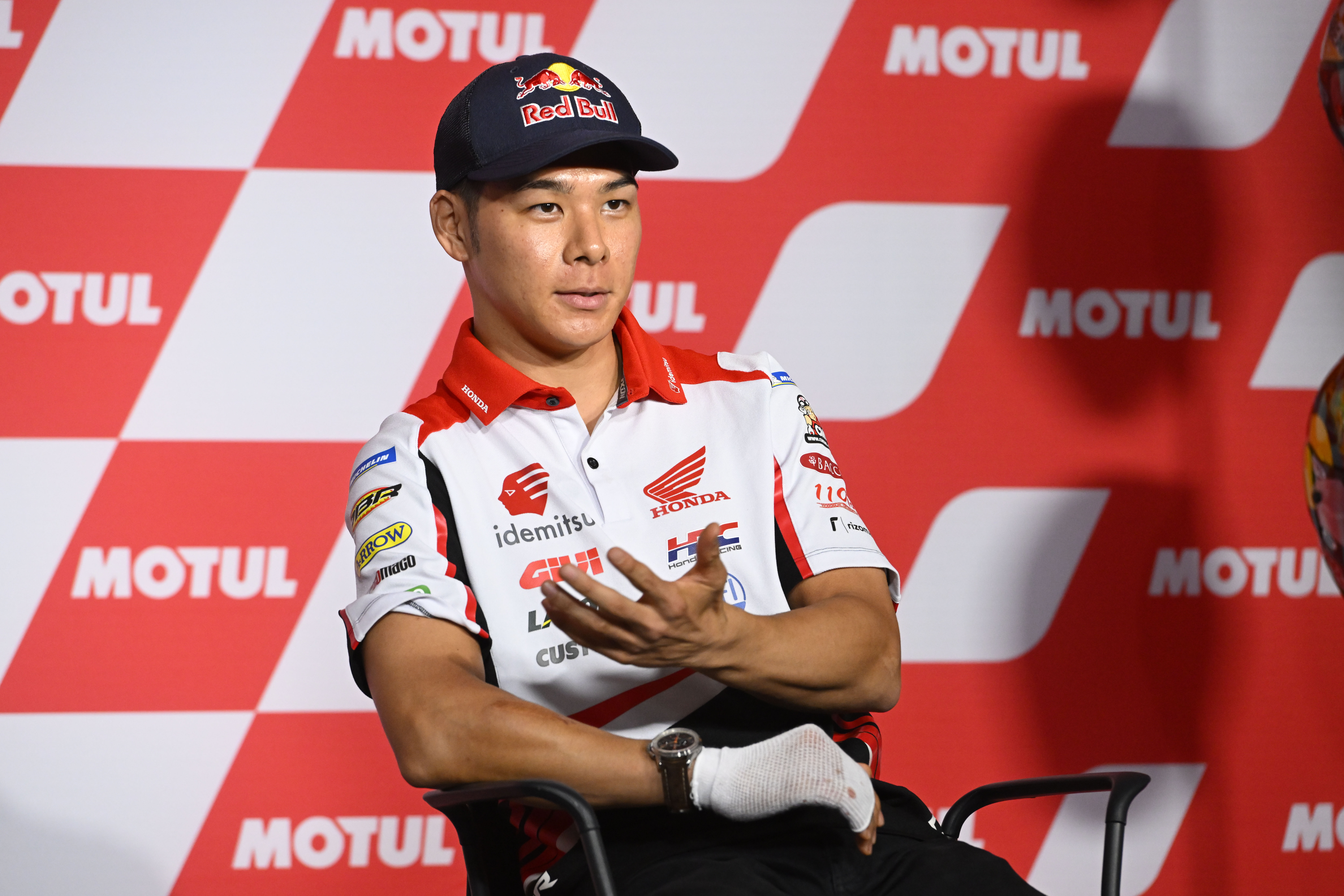 Even by Honda rider standards, 2022 was a rough one for Takaaki Nakagami. Always seeming to bear the brunt of bad RC213Vs, this season was no exception and he never delivered what could be described as a particularly strong performance before things took a turn for the worse and he lost a load of races to an injury that wasn't his fault.
However, learning nothing from Marc Marquez's 2020 experience and racing again before he was fit, he did even more damage in the process, adding an element of self-sabotage to his year.
22. Alex Marquez – 3.5
Best score: 8.5 (Portimao)
Worst score: 0.0 (Phillip Island)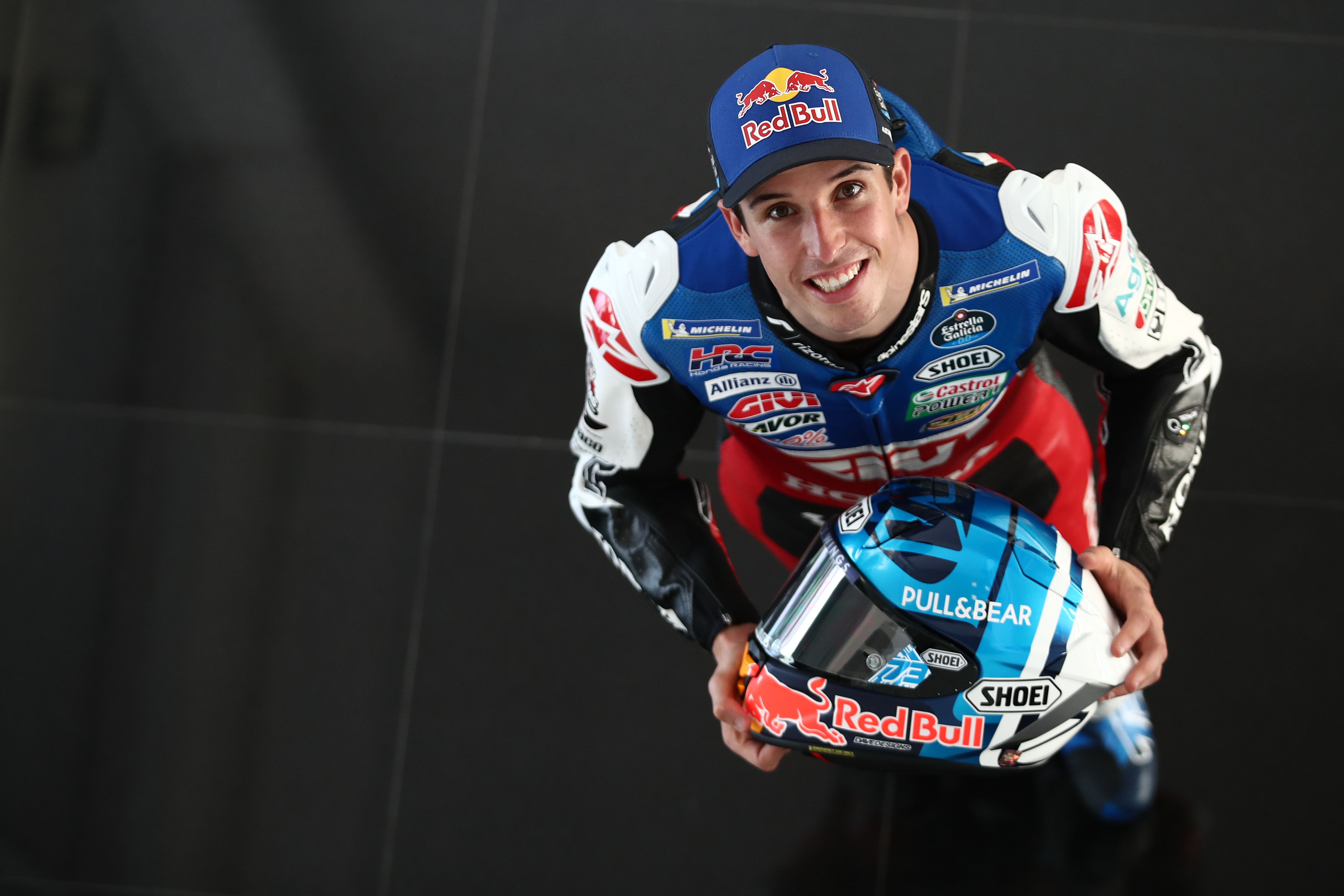 About the only good thing that can be said for Alex Marquez's season is that he was often the best of the rest for Honda behind brother Marc, in a year where life was far from easy for any of the firm's four riders.
But that's only good enough to a point, and in his case there wasn't a lot of relative good to be happy about. He felt neglected by Honda once it became apparent he wouldn't be there next year, and his Ducati switch will definitely deliver more from a man who won world titles in both Moto3 and Moto2.
21. Stefan Bradl – 4
Best score: 6.0 (Misano)
Worst score: 1.5 (Silverstone)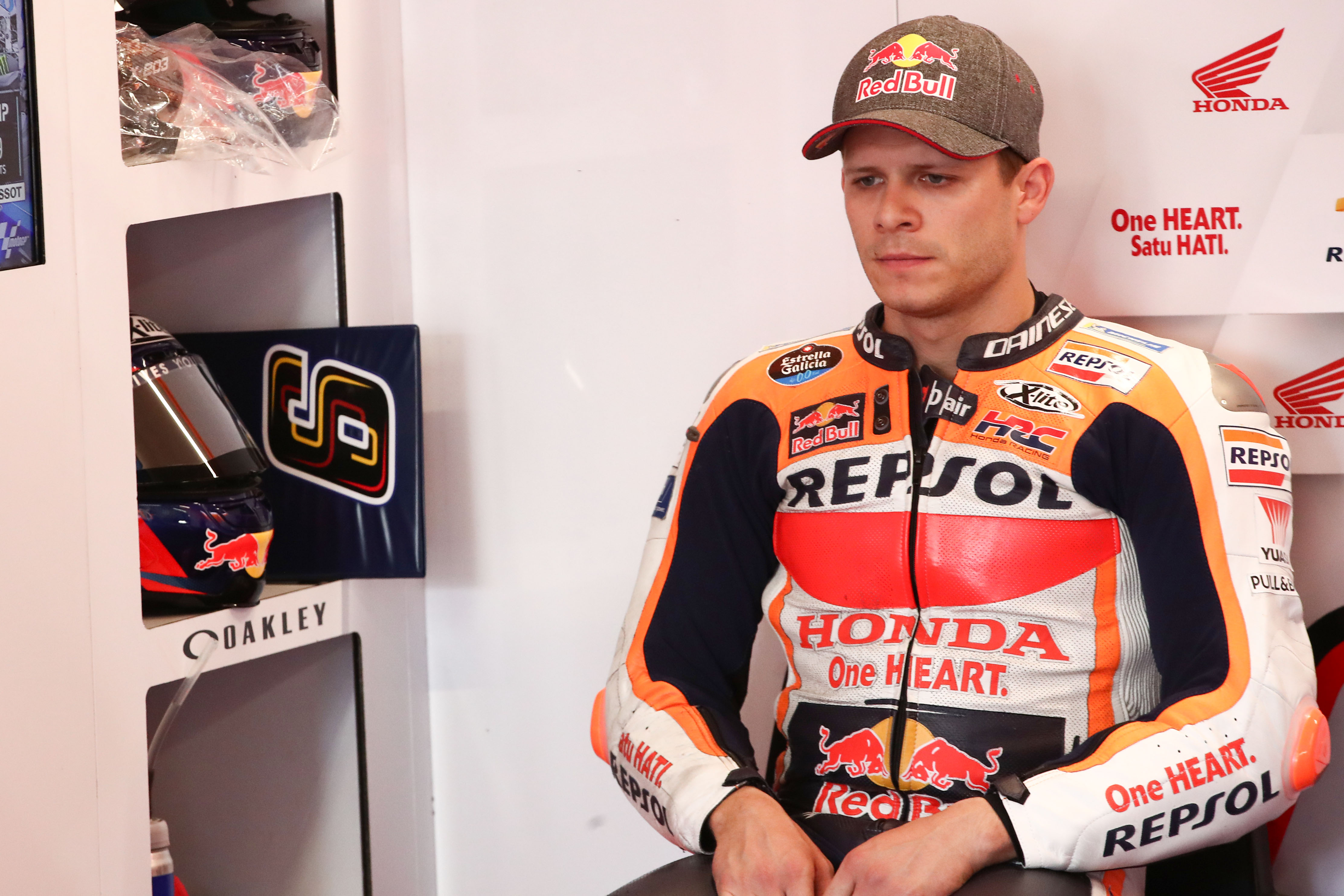 The latest surgery needed by Marc Marquez meant that Honda's super-sub Stefan Bradl was once again drafted into a quasi-full-time ride for much of the middle of the season, combining his two roles as stand-in and test rider.
That meant he had mixed targets, and it's hard to say that Bradl fully achieved either of them. He both failed to score anything in the way of strong results while also doing a little bit too much crashing for someone whose primary function should always be to see the chequered flag with a race full of data to analyse afterwards.
20. Raul Fernandez – 4
Best score: 7.5 (Sepang)
Worst score: 2.0 (Silverstone)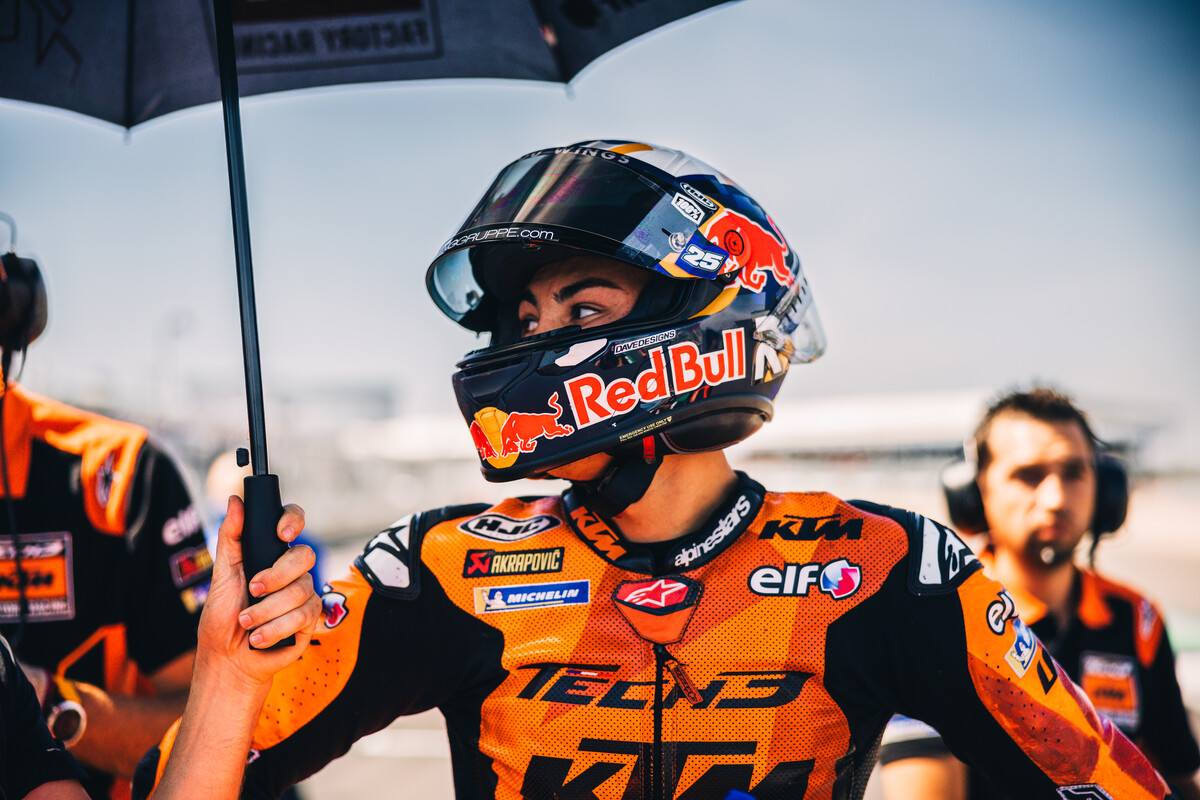 It's no secret that Raul Fernandez never wanted to ride a KTM MotoGP bike but was shoehorned into the seat by some internal politics when he was trying to secure a future with Yamaha – and that's never a recipe for getting the most out of your rider.
He only looked really motivated on occasion, and when he did, he showed how much talent he obviously has. But those occasions were rare.
He's already found his it again after one day on the Aprilia, so 2023 should be better.
19. Joan Mir – 4
Best score: 9.0 (Austin)
Worst score: 1.0 (Silverstone, Red Bull Ring)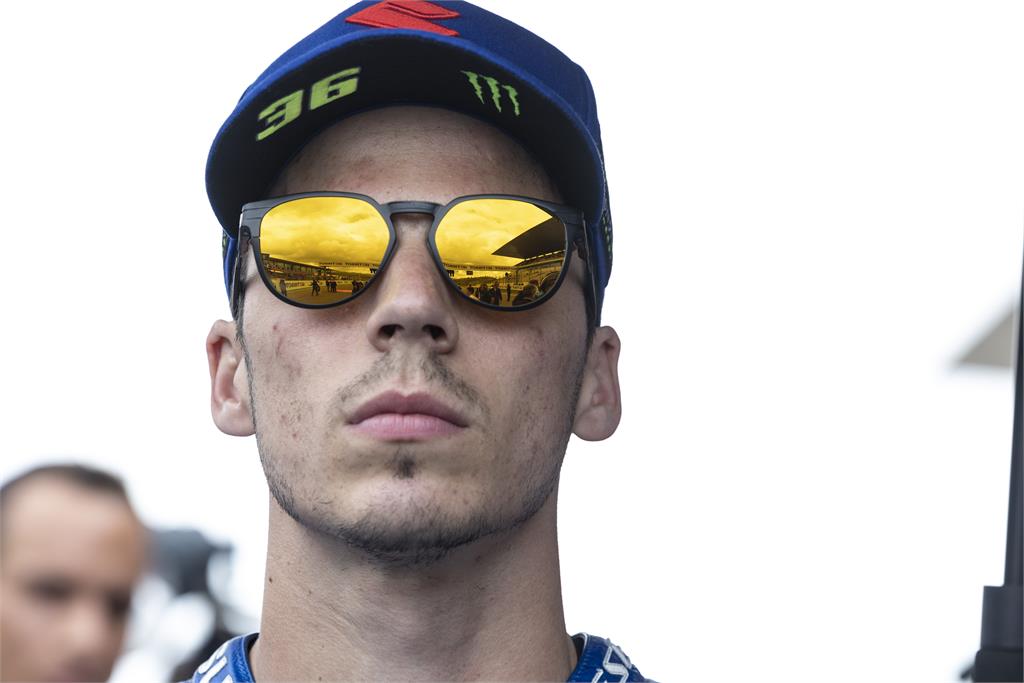 Then-reigning world champion Joan Mir went winless in 2021 – and somehow, 2022 managed to step things down an order of magnitude even further.
On the back foot since May when Suzuki announced its shock departure, then hammered by injury at the Austrian Grand Prix in August, his season went by with more of a whimper than a bang, bringing nothing but bad memories to end his time with the factory that made him a MotoGP champion.
Understandable, perhaps, given the circumstances, but disappointing nonetheless.
18. Remy Gardner – 4.5
Best score: 8.0 (Barcelona)
Worst score: 3.0 (Red Bull Ring, Misano)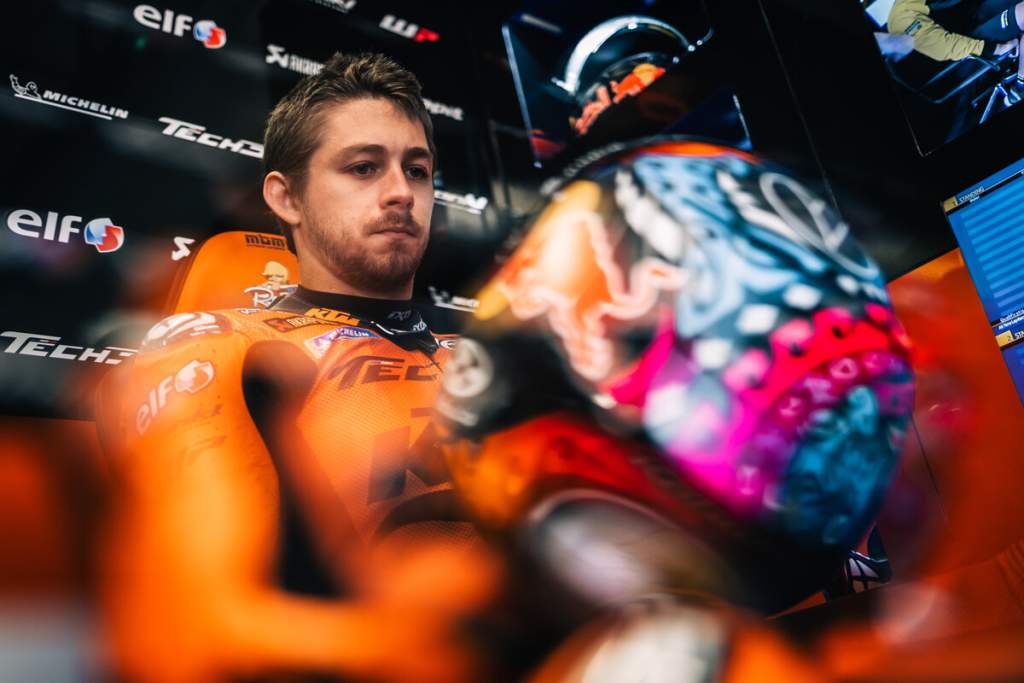 Last year's Moto2 world champion Remy Gardner had a season of two halves. Battered in the initial part thanks to training injuries, his back was up against the wall as he tried to find some form on a bike that's obviously hard to ride.
But then, sacked by KTM for somewhat-spurious reasons, it almost felt like he devoted the second half of the year to proving his soon-to-be-ex-employer right in its claims of unprofessionalism.
To say that motivation was low by the season's end would be an understatement, and it was reflected in his results.
17. Fabio Di Giannantonio – 5
Best score: 9.5 (Sachsenring)
Worst score: 2.0 (Misano)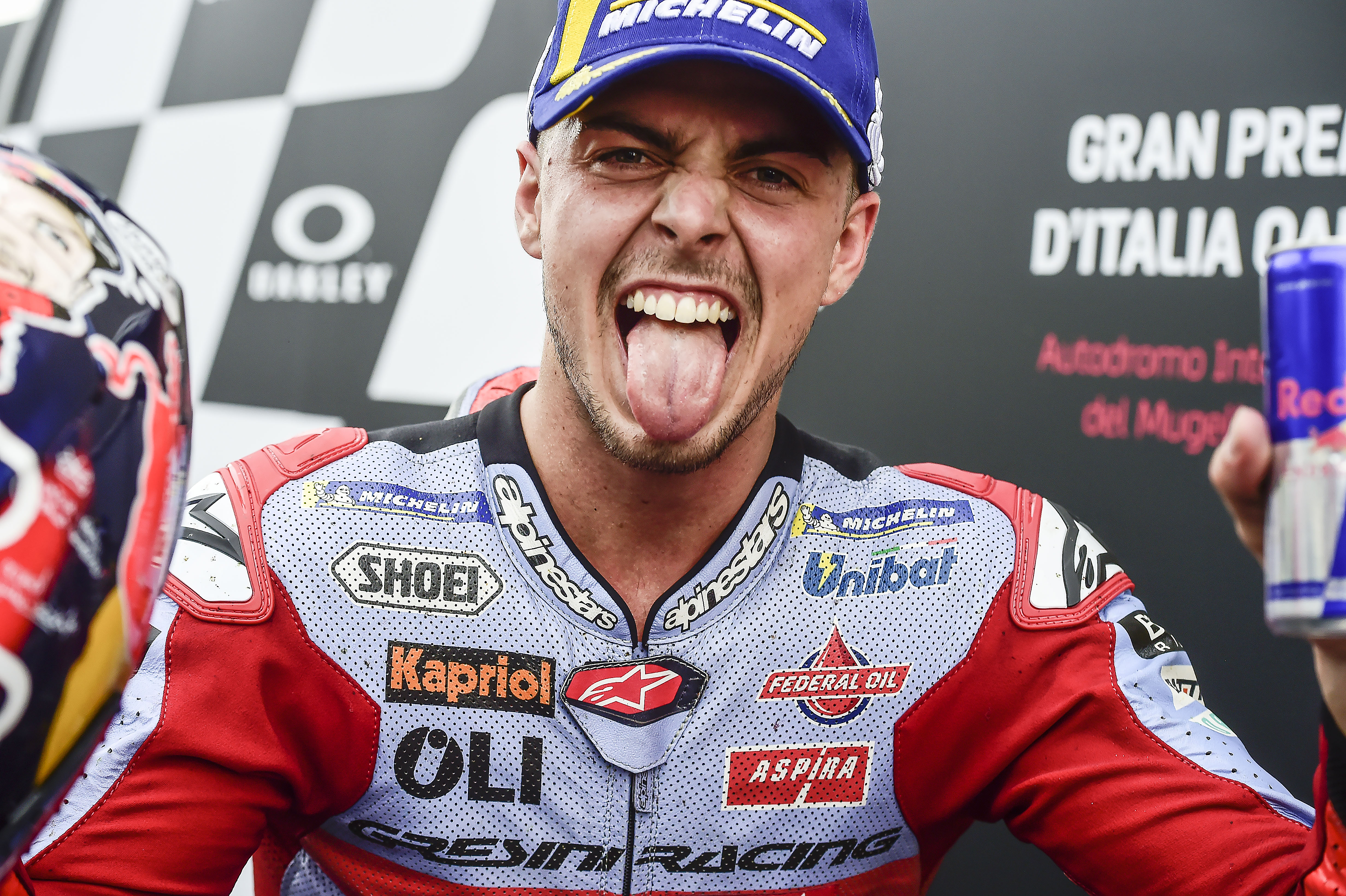 With Fabio Di Giannantonio arriving as a relatively unknown quantity thanks to a fairly obscure Moto2 career, it was hard to figure out what to expect – but in the end his year was made disappointing not by him but by the others around him, with the Gresini rider outshone by the likes of Marco Bezzecchi (mounted on the same bike).
Reading between the lines it sounded like he had a tough season within a team where he was very much not the only rookie on his side of the box. Big changes have been made for 2023, which are aimed at showing what he's really capable of in the future.
16. Jorge Martin – 5
Best score: 9.0 (Termas, Barcelona)
Worst score: 1.0 (Jerez, Le Mans, Red Bull Ring)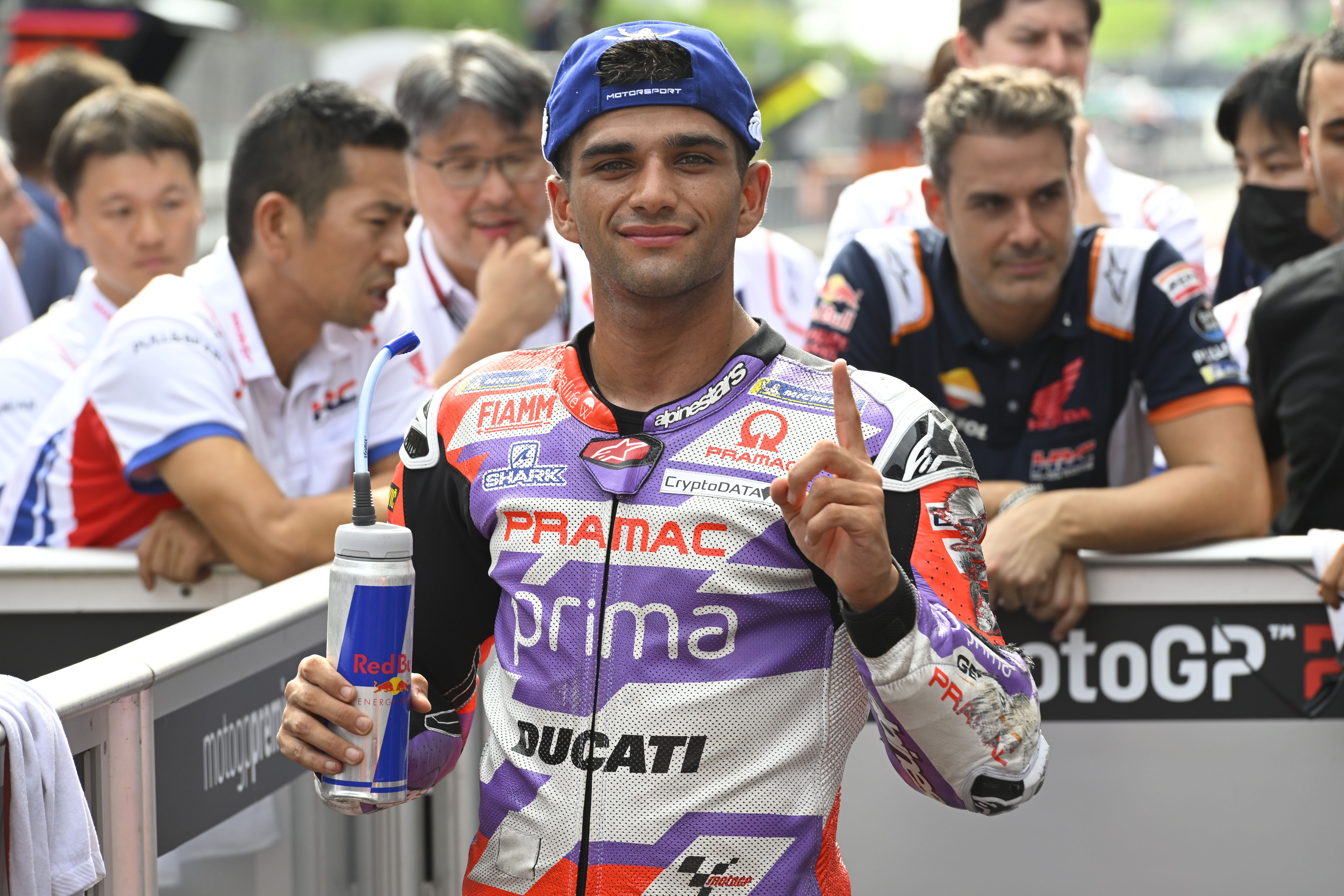 When he first burst onto the MotoGP scene at the start of the 2021 season, Jorge Martin made an immediate impression with pole position and a podium at the first track he raced at.
Since then, though, his career trajectory has seemingly plateaued, with the Pramac Ducati rider's propensity for mistakes meaning that he's yet to do much more with the huge amount of talent he clearly has.
If he can find a way to stop crashing so much, then he'll easily convert more of those front row starts into wins – but he definitely didn't manage to achieve it in 2022.
15. Miguel Oliveira – 5.5
Best score: 9.0 (Mandalika, Buriram)
Worst score: 1.0 (Lusail)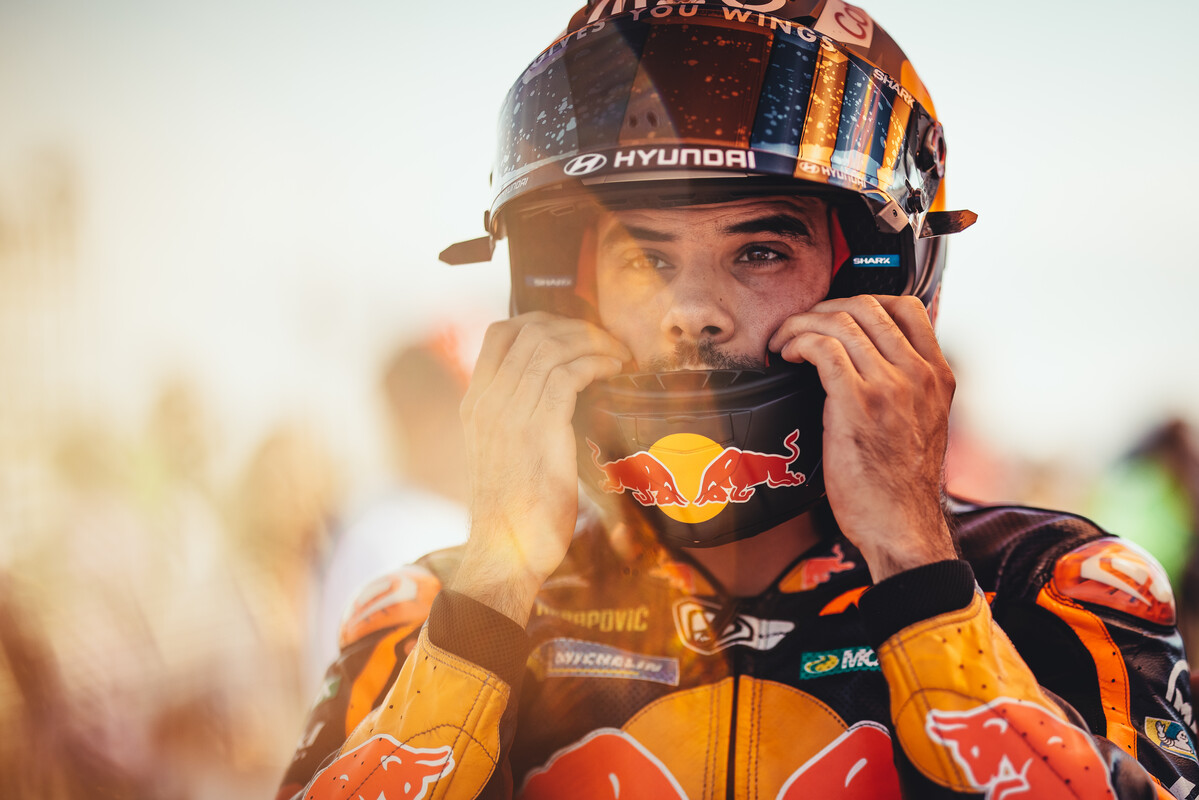 Miguel Oliveira was twice a race winner in the wet, but over the rest of his season he was conclusively outclassed by KTM team-mate Binder, who in the end finished sixth to Oliveira's 10th in the standings – with a full third of the Portuguese rider's points total coming from those two wins.
It seems that when things are good for him, they're very good – but when they're bad, he's nowhere to be seen, unlike Binder, who can ride the bike in all conditions.
Oliveira's big hope for 2023 has to be that his new Aprilia is a bit more neutral-feeling across the board.
14. Johann Zarco – 5.5
Best score: 8.5 (Barcelona, Buriram)
Worst score: 0.0 (Silverstone)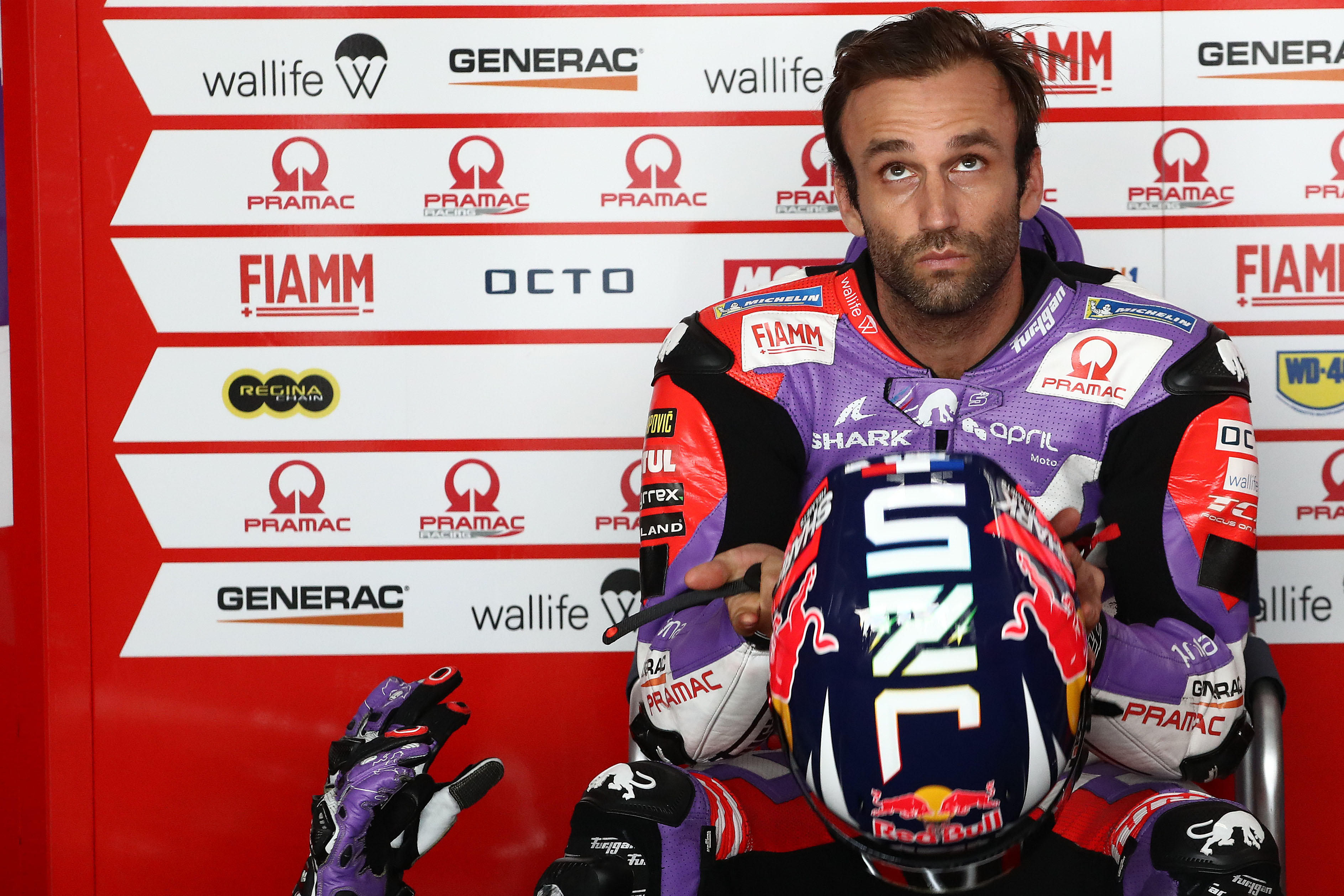 There's perhaps no one whose season played out as we expected it to to the extent Johann Zarco's did. Regular podium contention early on in the year, fast over one lap, but then fading away slightly as the season progressed is pretty much how the Frenchman's time at Ducati always progresses, and 2021 was no different.
It wasn't by any stretch of imagination a bad year for him – but it didn't have the early title contender sparkle of 2021 either.
13. Darryn Binder – 6
Best score: 8.5 (Mandalika)
Worst score: 2.0 (Valencia)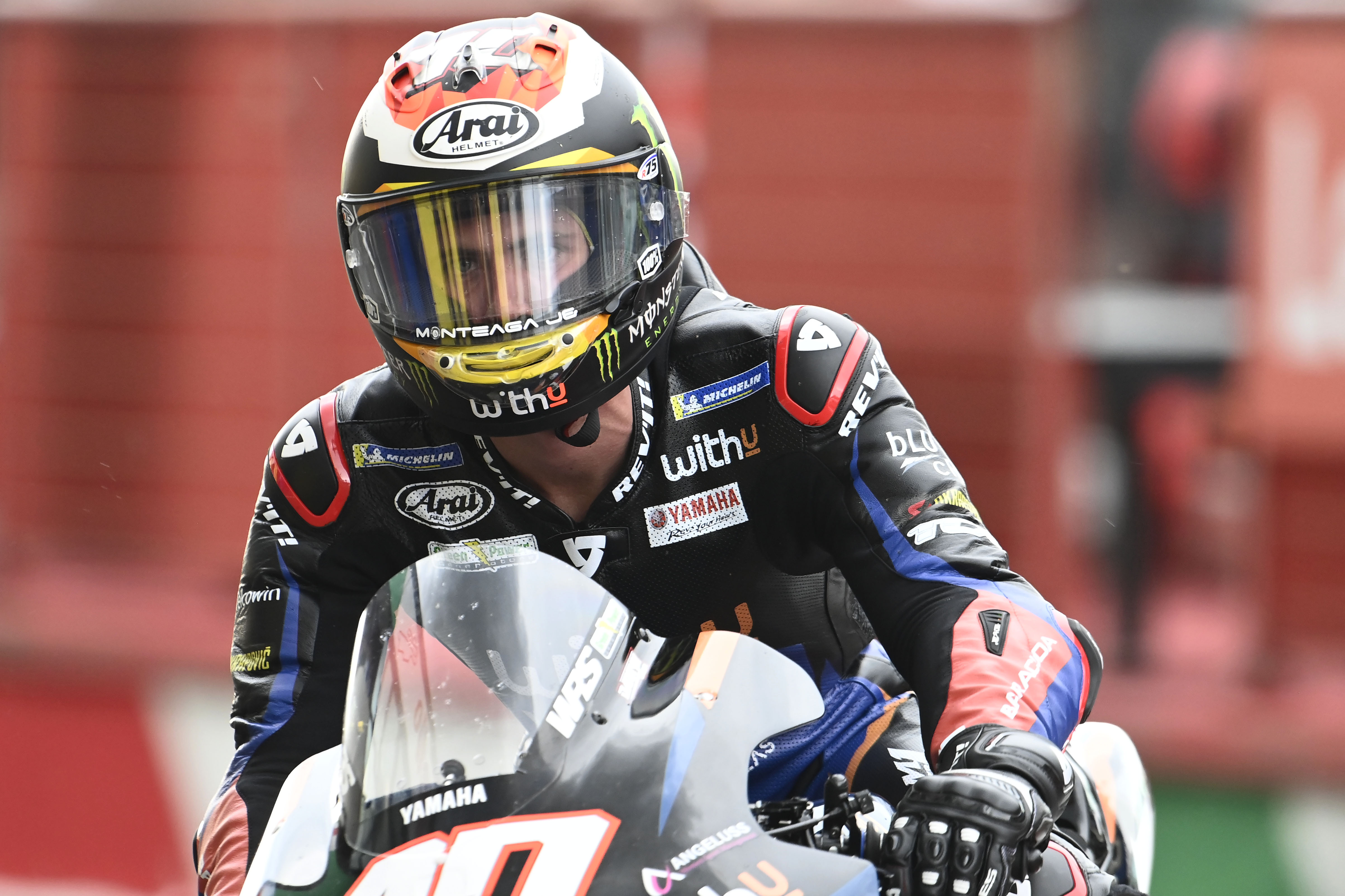 Before the season, plenty of people were quick to write off direct-from-Moto3 rookie Darryn Binder as someone who was going to be out of his depth in MotoGP. We were definitely sceptical.
But the South African is a quick learner who soon ditched his reputation as being too aggressive on the bike, and in the end put together a season that meant he easily transitions to Moto2 for 2023,
The only blight on his copybook is the huge number of crashes he endured: very nearly reaching 30 falls as he substantially beat not only every other MotoGP rider but every other rider in grand prix racing for the dubious honour of topping that particular 'championship'.
12. Jack Miller – 6
Best score: 9.0 (Sachsenring, Motegi)
Worst score: 1.0 (Termas, Misano)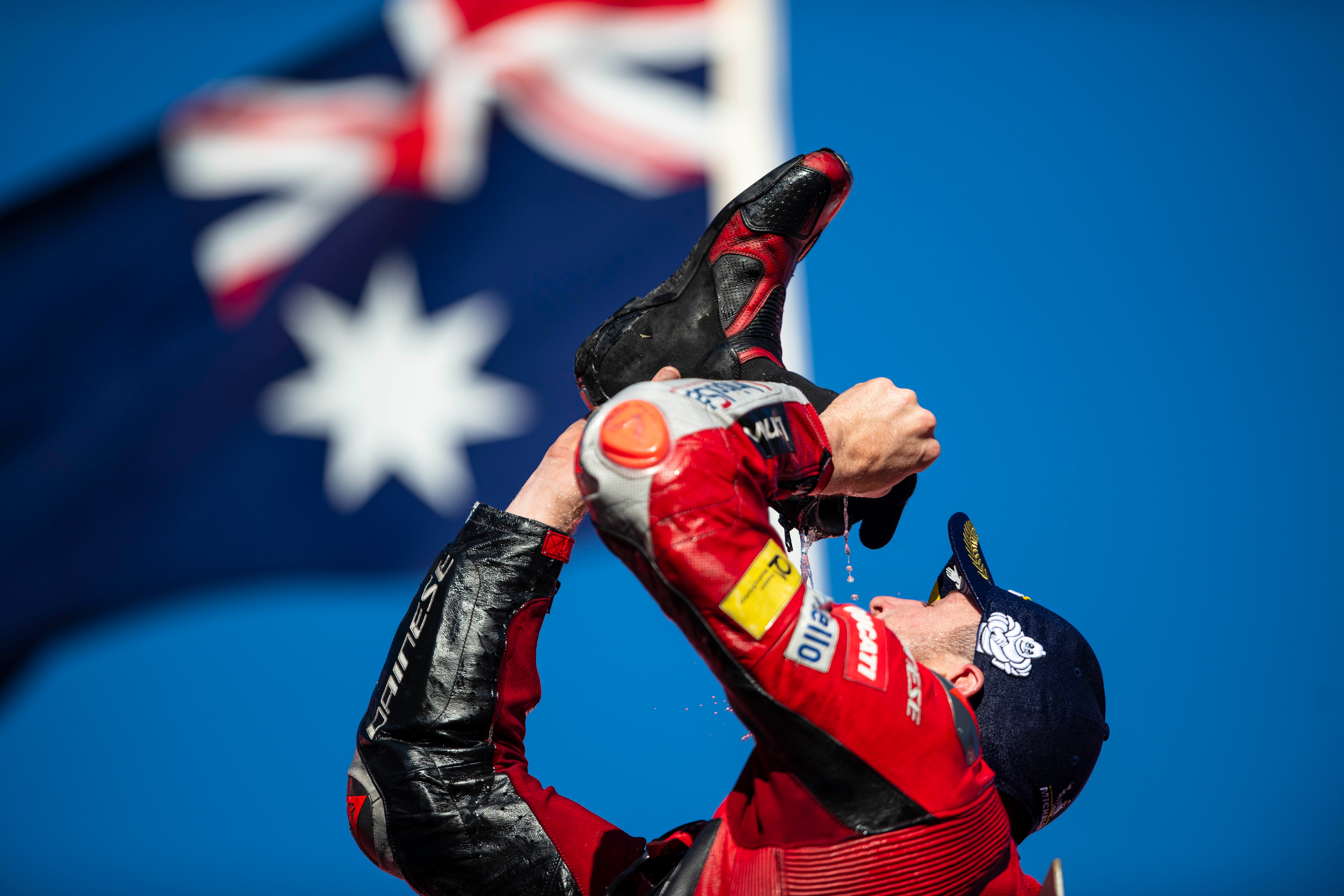 Jack Miller's season was perhaps painfully Miller: very, very fast when he was able to be confident on the bike, as evidenced by a string of podiums and another strong win in tricky conditions at Motegi. But while there were fewer crashes than usual, there was still a healthy sprinkling of DNFs in the mix.
Miller often seems like his own worst enemy, and this year again he could have been a title contender if it weren't for a couple of falls too many.
11. Maverick Vinales – 6
Best score: 9.5 (Silverstone)
Worst score: 2.0 (Mandalika, Jerez)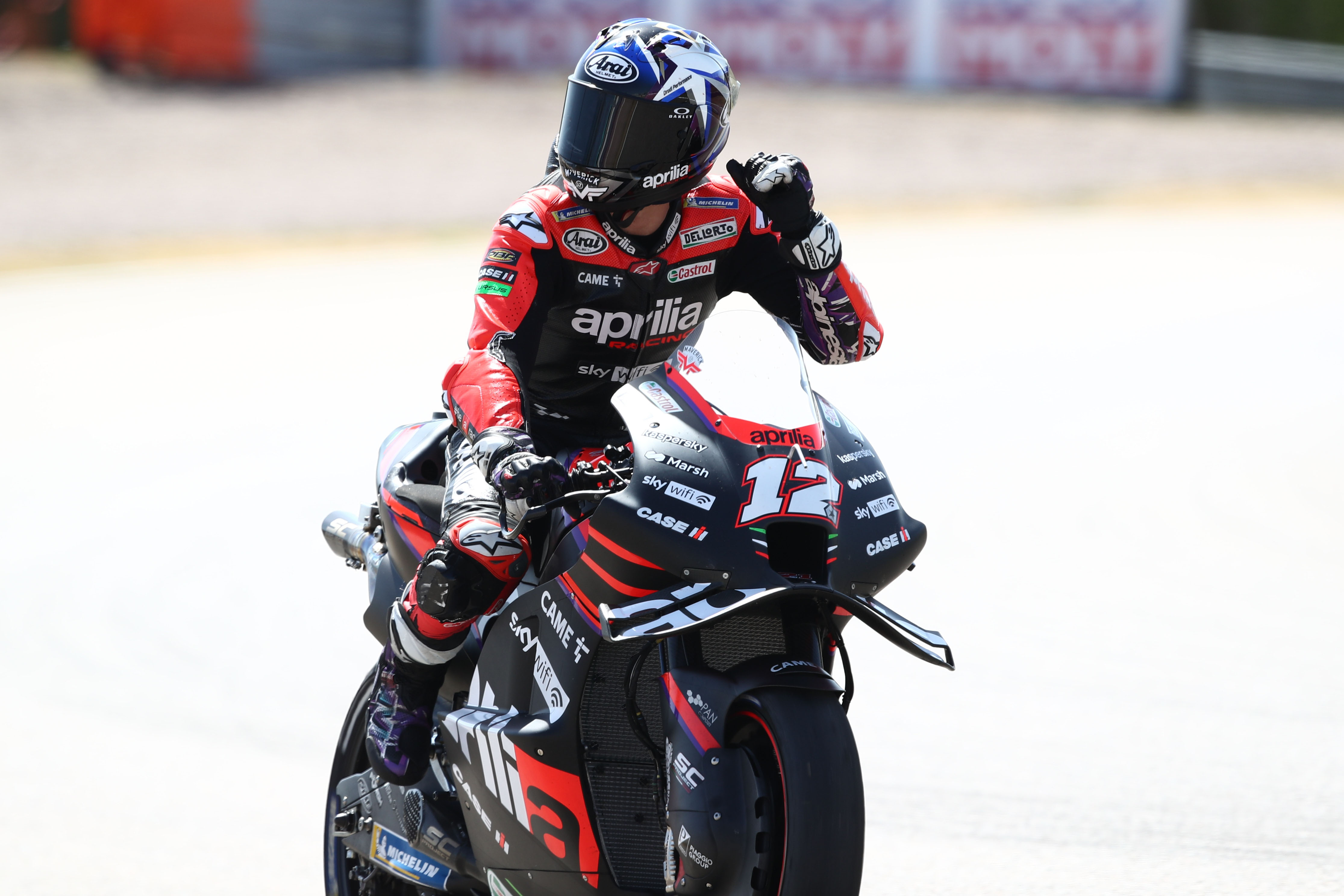 Is it fair to say that on a few occasions this year, Maverick Vinales surprised people with just how good he looked on the Aprilia? Yes, yes it is – people expected a better year than 2021, but no one expected him to be in podium contention, especially on weekends when vastly more experienced team-mate Aleix Espargaro wasn't.
But is it also fair to say that more was expected of him over the course of the season? That's hard to argue with, especially in the latter stages of the year where it seemed like every weekend he believed he was a pre-race victory contender, only to end up scrabbling for points at the back all too often.
A year of highs and lows for the Spaniard, who needs to be more consistent next year.
10. Cal Crutchlow – 6.5
Best score: 8.0 (Aragon)
Worst score: 3.0 (Valencia)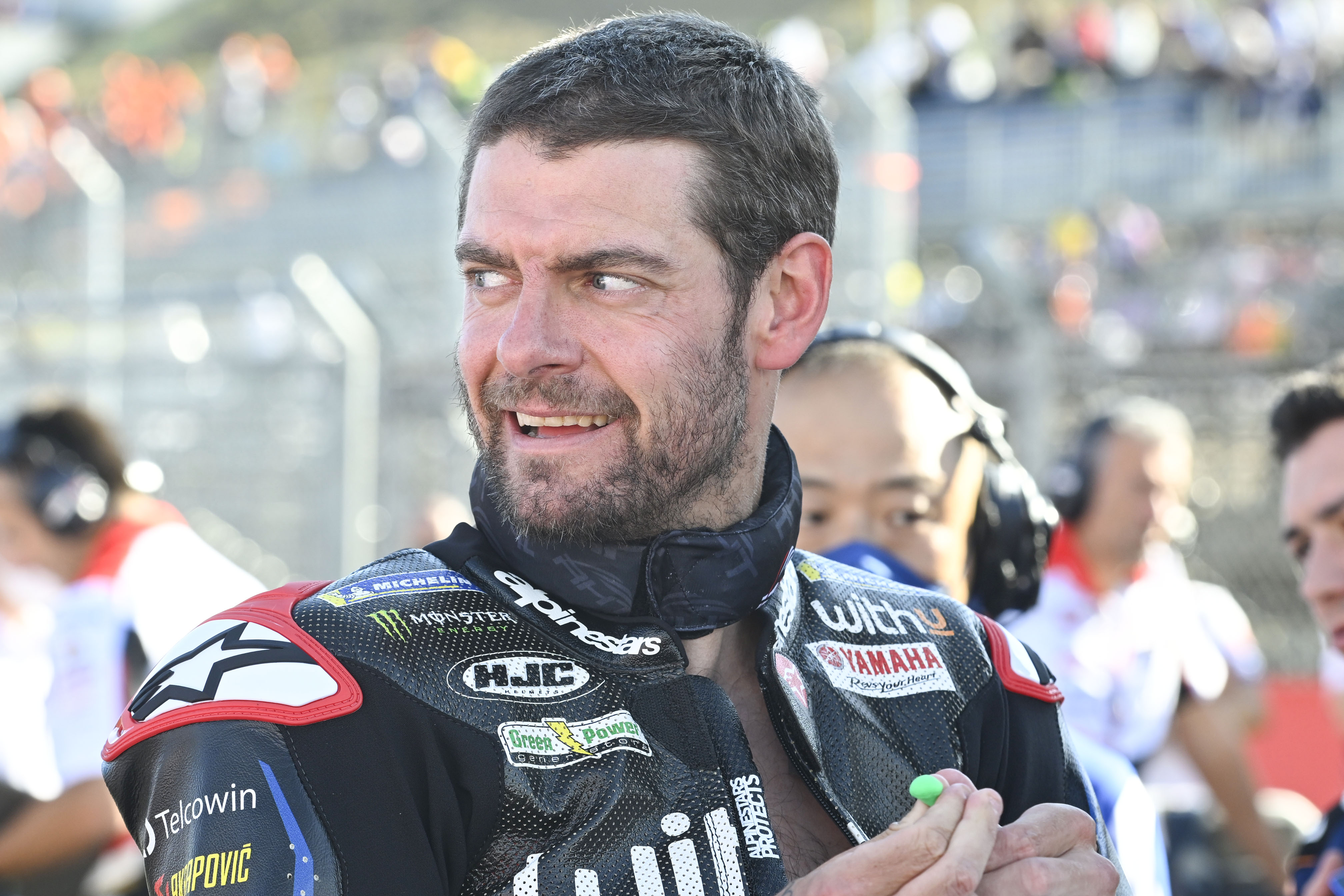 As substitute rides go, Cal Crutchlow's late stint replacing Dovizioso was impressive not necessarily for his results (although those were markedly better than Dovi's too) but for his motivation, with the British racer very much demonstrating (and maybe surprising himself on the way) that he still has the passion for racing.
It bodes well for his continuing role as Yamaha's test rider that he's clearly still very fast – and his new race experience will really help with development work on the M1.
9. Luca Marini – 6.5
Best score: 9.0 (Misano)
Worst score: 1.5 (Jerez)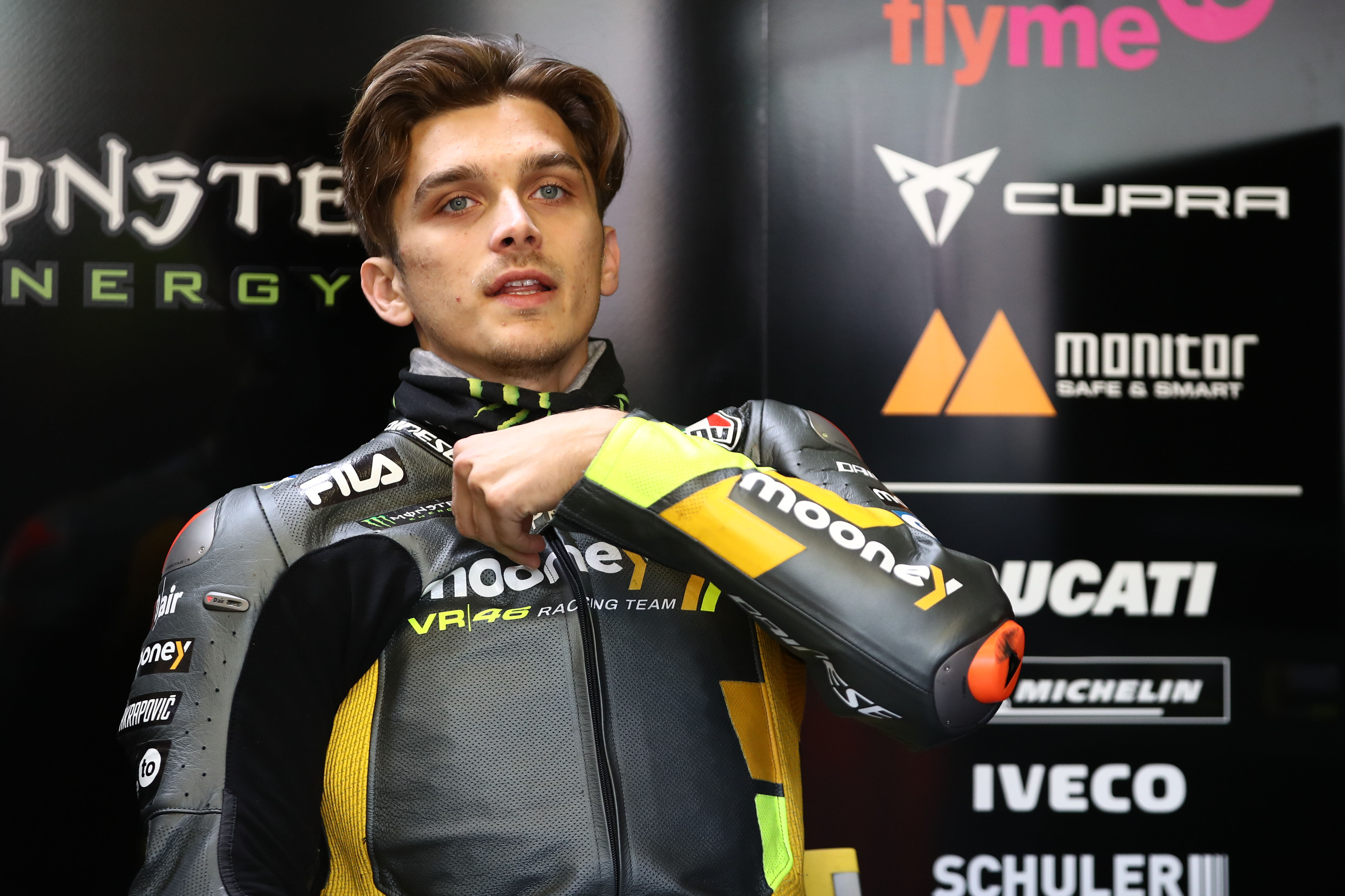 There was always something of an expectation that Luca Marini would step up his game in 2022 and that's essentially what he did, although credit to the VR46 Ducati racer: he was even faster by the end of the year than most had expected.
Always a slow learner, he showed this year how that's a strategy that pays off for some and, sticking with the same bike for next year, expect his first podium to come within a matter of races now.
8. Marco Bezzecchi – 7
Best score: 9.5 (Assen)
Worst score: 3.0 (Austin, Misano)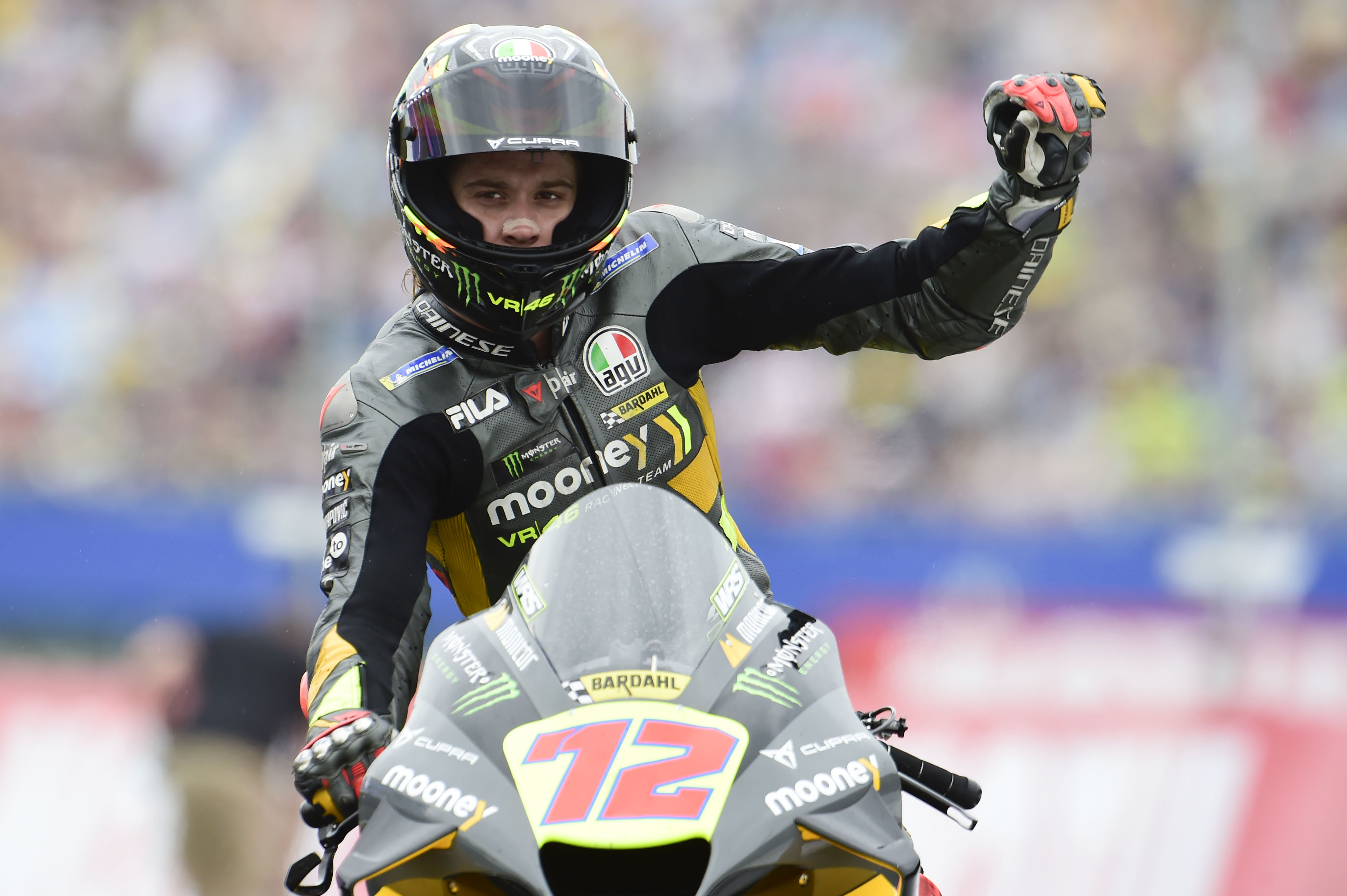 Not many would have stuck money on Marco Bezzecchi for pre-season rookie of the year winner, but he didn't just win: he absolutely dominated in the end.
Racking up a huge points haul and even a podium, he delivered an exceptional campaign – and if he's not a race winner in the early parts of 2023 then something will have gone dramatically wrong.
The only flaw in otherwise faultless season is his propensity for writing off bikes – something that he needs to address if he's going to become a future title contender.
7. Alex Rins – 7
Best score: 10.0 (Austin, Phillip Island, Valencia)
Worst score: 2.0 (Le Mans)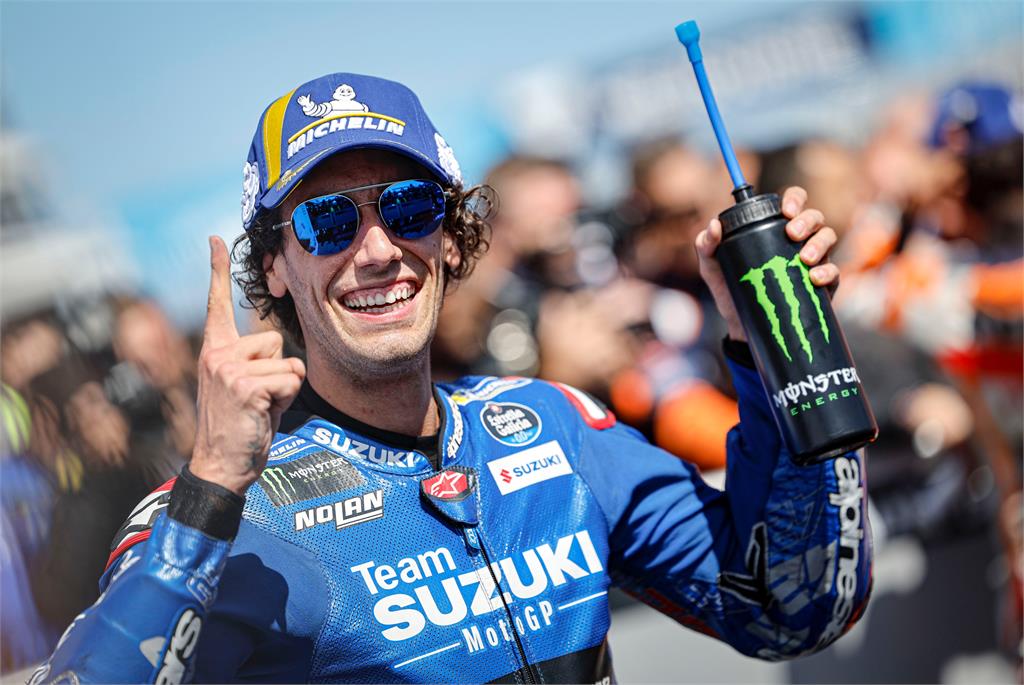 For a rider whose reputation in the past has been for inconsistency, Alex Rins really stepped up to the mark in 2022, especially given the huge bombshell dropped into the middle of his season by news of Suzuki's departure.
A title contender at the time, his form did slip afterwards, but he ended the season in the best possible way with double victories – and you have to think that the mid-part would have been stronger too had he not lost his team-mate (and the data that comes from having two fast bikes) to injury.
6. Brad Binder – 7
Best score: 9.5 (Motegi)
Worst score: 4.0 (Portimao, Misano)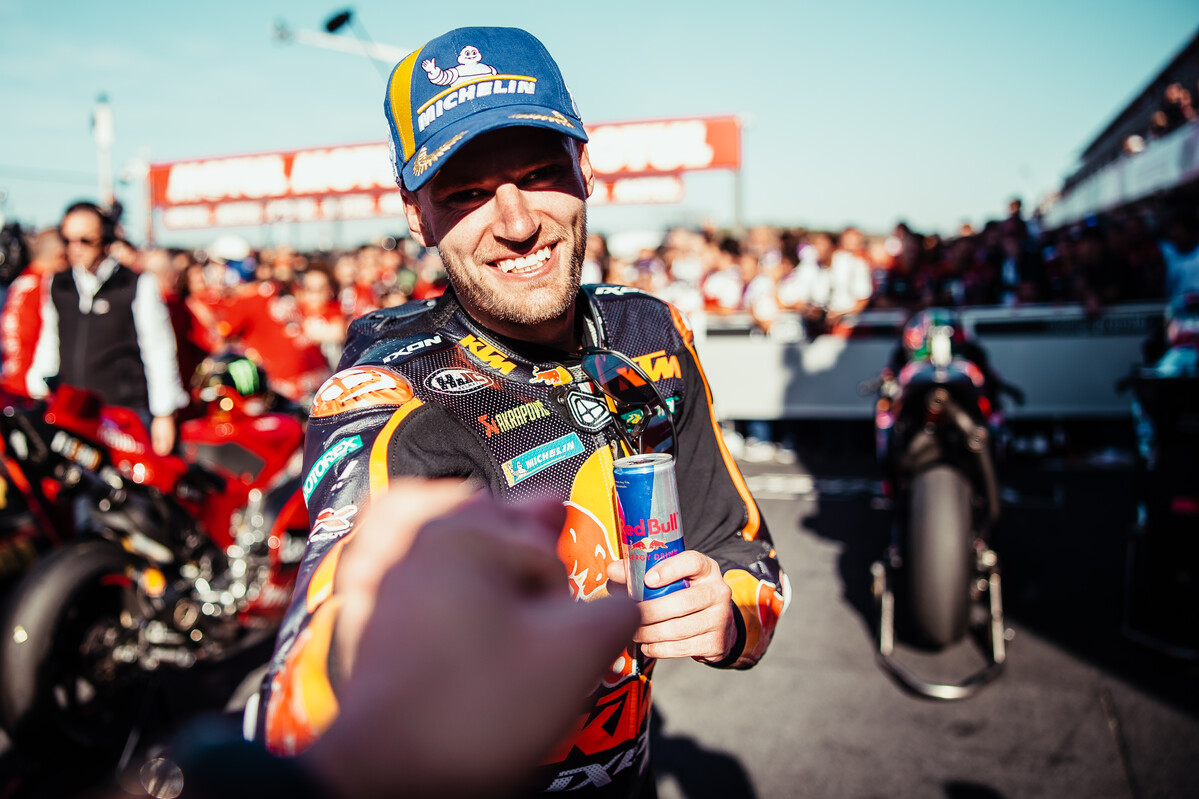 MotoGP's ultimate Sunday man once again showed us in 2022 that that reputation is well-deserved by doing what he does best over and over: turning a bad qualifying position and lack of pace in practice into a strong result.
Outclassing all the other KTMs in the process, he missed out on a championship top five finish by a mere point. There's still work to do on qualifying pace for next year, of course, but the level of base talent there is huge.
5. Marc Marquez – 7.5
Best score: 9.5 (Austin)
Worst score: 4.0 (Le Mans, Valencia)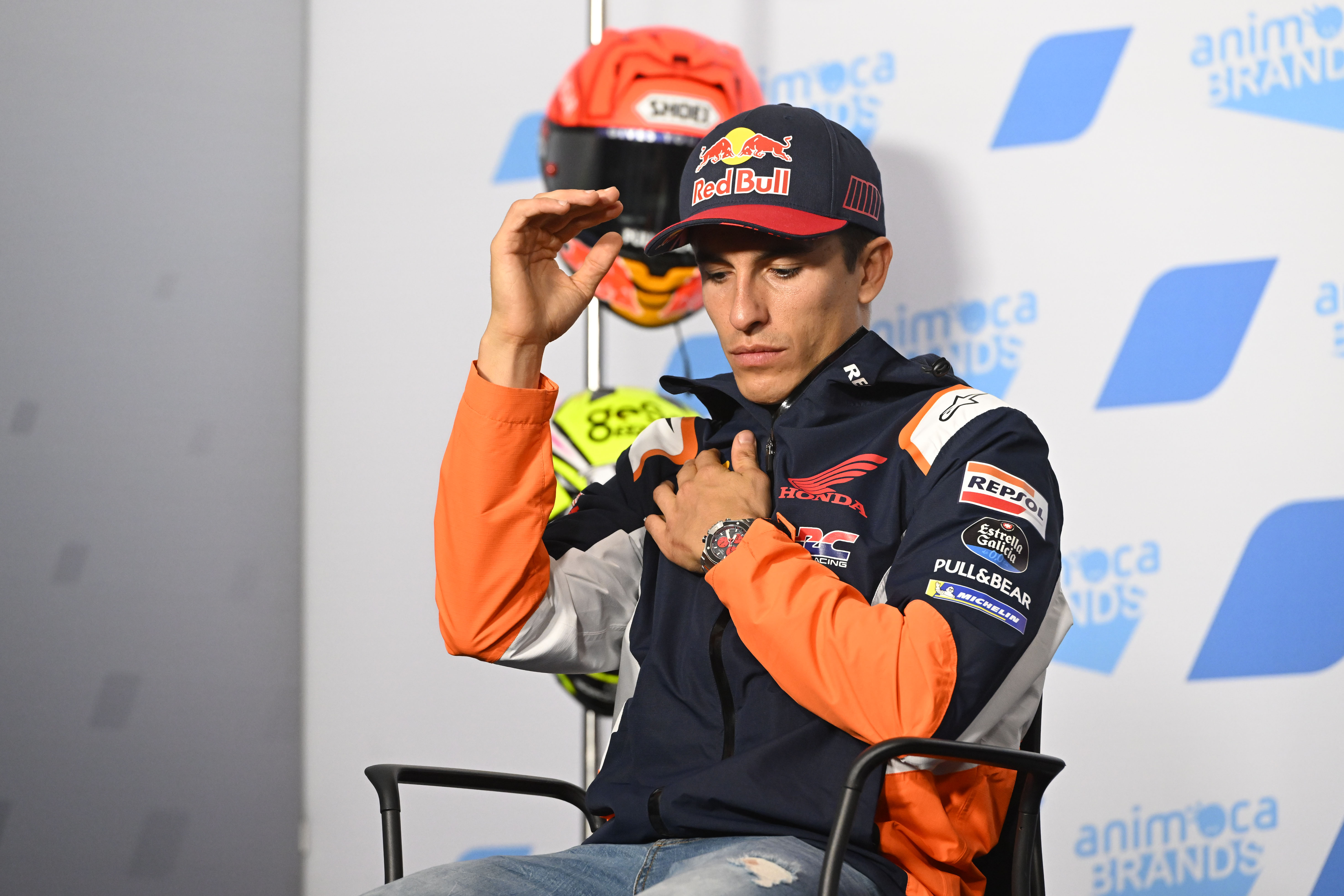 A season of two halves with a six-race break in between.
It's hard to tell which chunk of Marquez's year is more impressive. Starting the season strongly and once again looking capable of winning at his favoured tracks, his form became more exceptional in hindsight when we discovered he was doing it with his upper arm a huge 34º out of place, an issue that required mid-season surgery to correct.
Coming back afterwards a physical wreck but still able to get a podium as the year progressed (and on an impossible Honda RC213V) was testament to his inherent talent – and bodes very well for a full return to form in 2023. Rivals, be afraid!
4. Enea Bastianini – 7.5
Best score: 10.0 (Le Mans, Aragon)
Worst score: 3.0 (Portimao)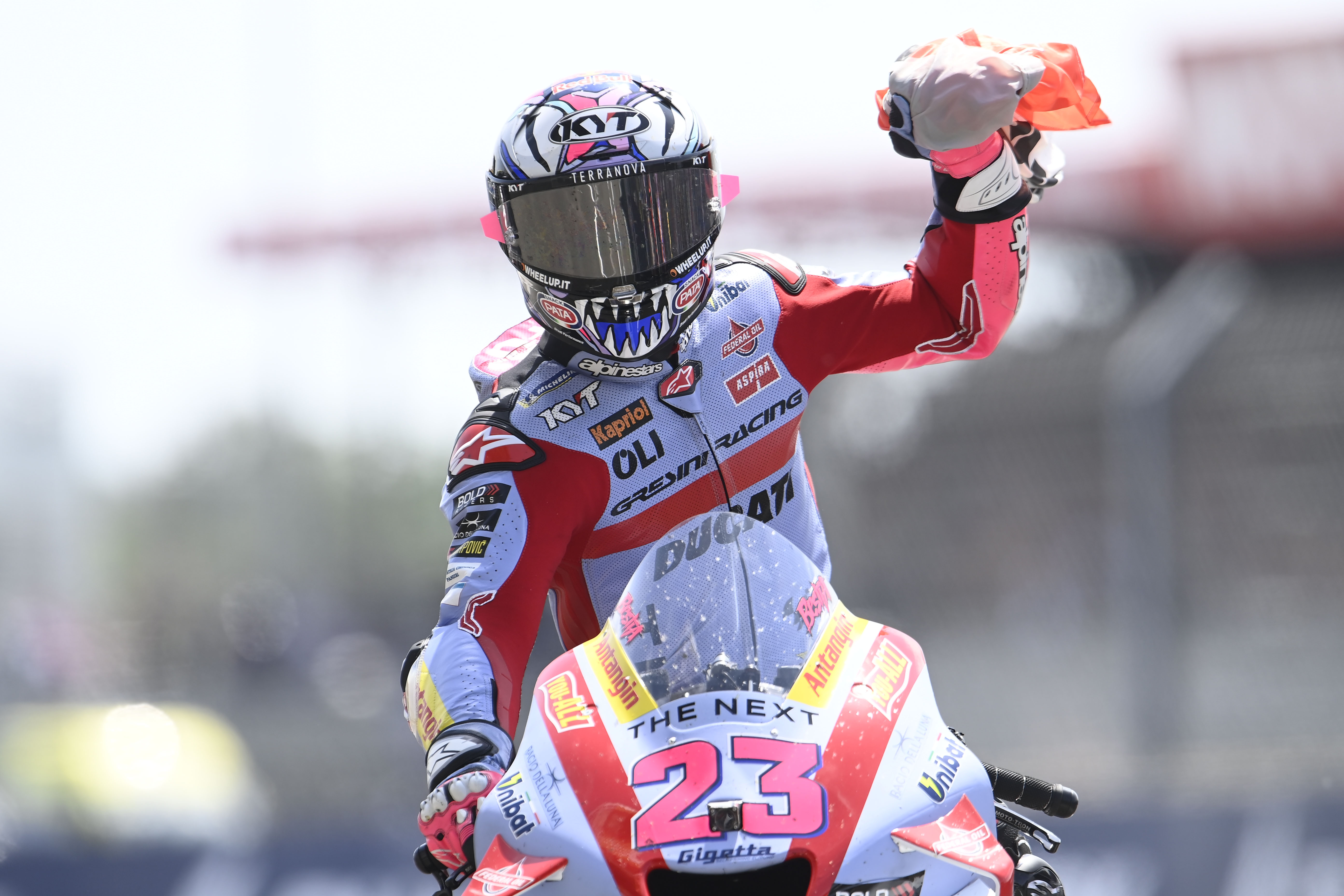 We had some pretty big indicators in pre-season testing that Enea Bastianini would be very impressive in the opening races of the year, with race wins predicted given how strong he looked after a winter of testing devoted not to development and new parts but simply on understanding his year-old Ducati.
But few expected Bastianini to be as strong as he was – or that his status as a frontrunner would last all year.
Eventually taking four wins and third in the championship, his real strength has been his ability to really save his tyres for the end of races and mount a late charge – an impressive skill that is the bane of his rivals and the cause of all that success.
3. Fabio Quartararo – 7.5
Best score: 10.0 (Portimao, Mugello, Sachsenring, Sepang)
Worst score: 2.0 (Assen, Buriram, Phillip Island)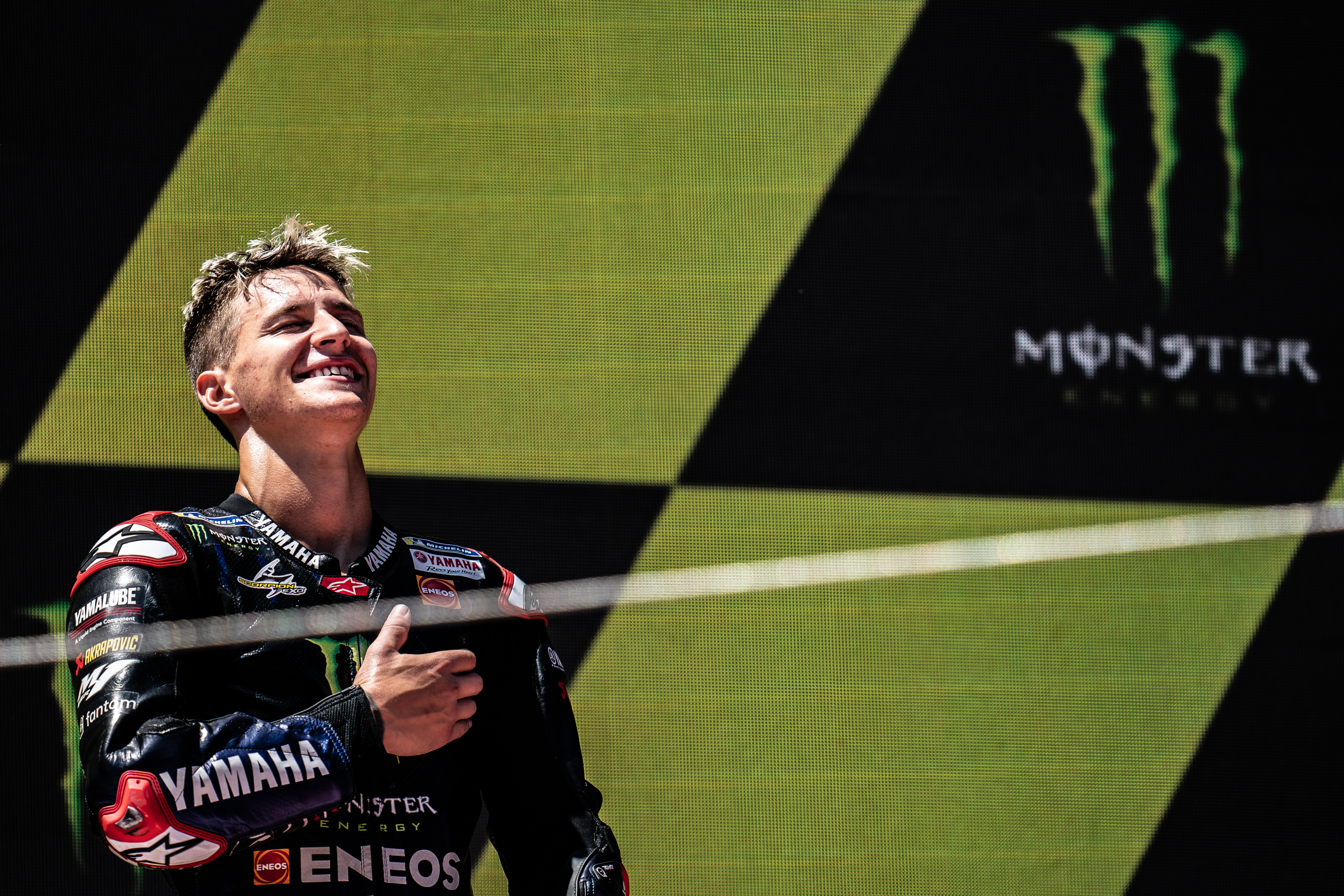 A 2022 title defence for Fabio Quartararo looked like a big ask from the end of 2021, when his main rival Pecco Bagnaia started chalking up victory after victory – and in the end, it happened pretty much as we expected despite a much slower-than-anticipated start for the Ducati rider.
Quartararo's Yamaha simply wasn't good enough, and despite the Frenchman riding his heart out week after week, the ending had a somewhat inevitable feeling.
There were mistakes made as well, of course: crashes at Assen and Phillip Island also played a role in costing him his crown, but arguably only came because of the pressure he felt under as he tried to put together a title campaign with a bike not really up to it. If the 2023 Yamaha is a little better and he can keep doing what he's doing, there's every chance he can fight to take back his title.
2. Aleix Espargaro – 8
Best score: 10.0 (Termas)
Worst score: 4.0 (Barcelona, Phillip Island)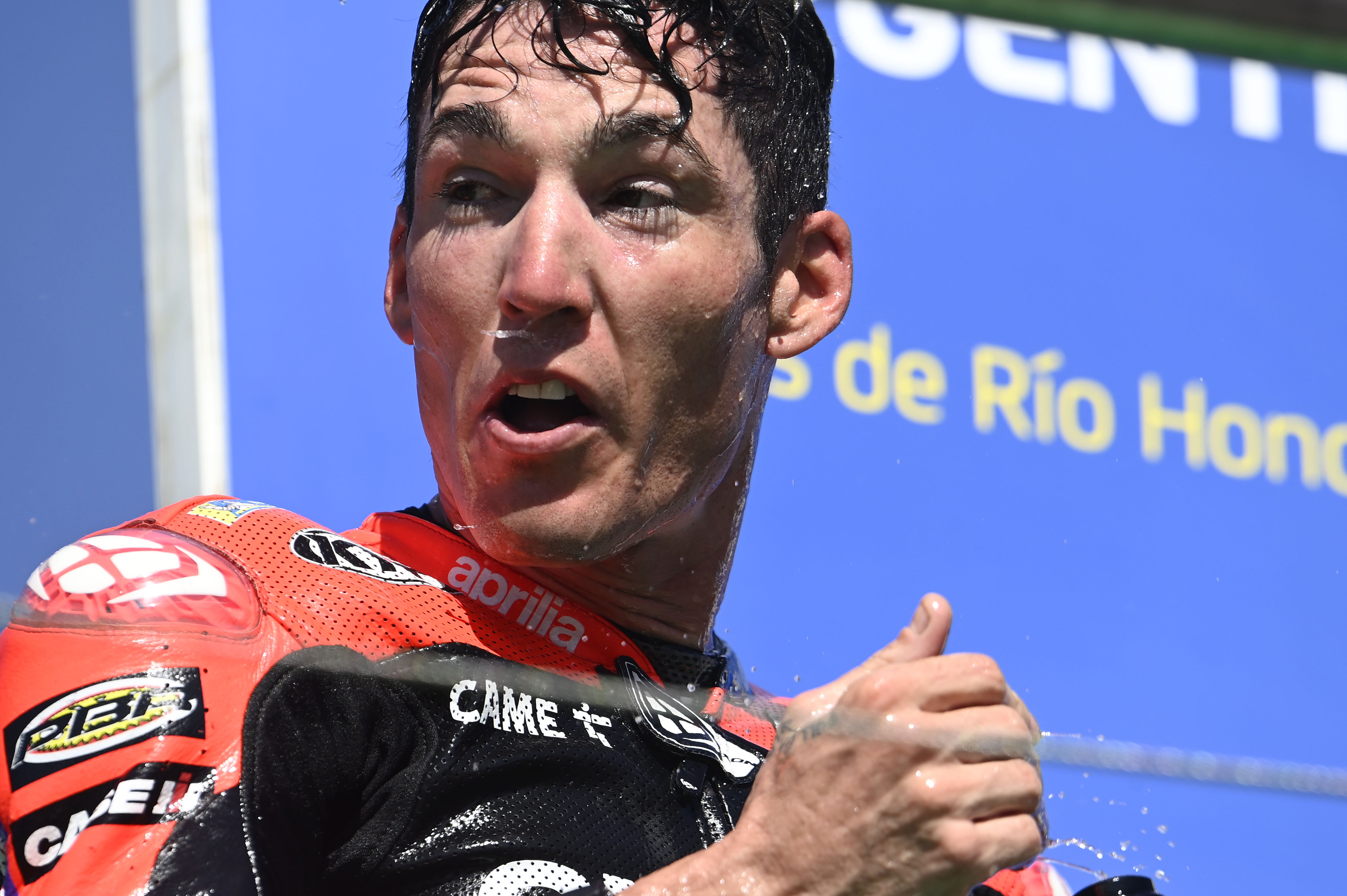 Both Aprilia and Aleix Espargaro had no business at all being title contenders in 2022. Riding a bike that's been through its fair share of ups and downs on a bumpy development path, Espargaro is no spring chicken either, with a vast amount of MotoGP experience tempered with plenty of inconsistency.
Yet an exceptional opening half of the season showed that the combination were credible threats.
In the end, it did fall apart somewhat – mainly through inexperience at the front and a lack of data, especially as MotoGP headed to relatively unknown territory in Asia for the first time after a long COVID absence. But you've got to think that the almost-impossible achievements of 2022 will be the new benchmark for Espargaro and Aprilia in 2023.
1. Pecco Bagnaia – 8.5
Best score: 10.0 (Jerez, Misano, Sepang)
Worst score: 1.0 (Mandalika, Le Mans, Sachsenring, Motegi)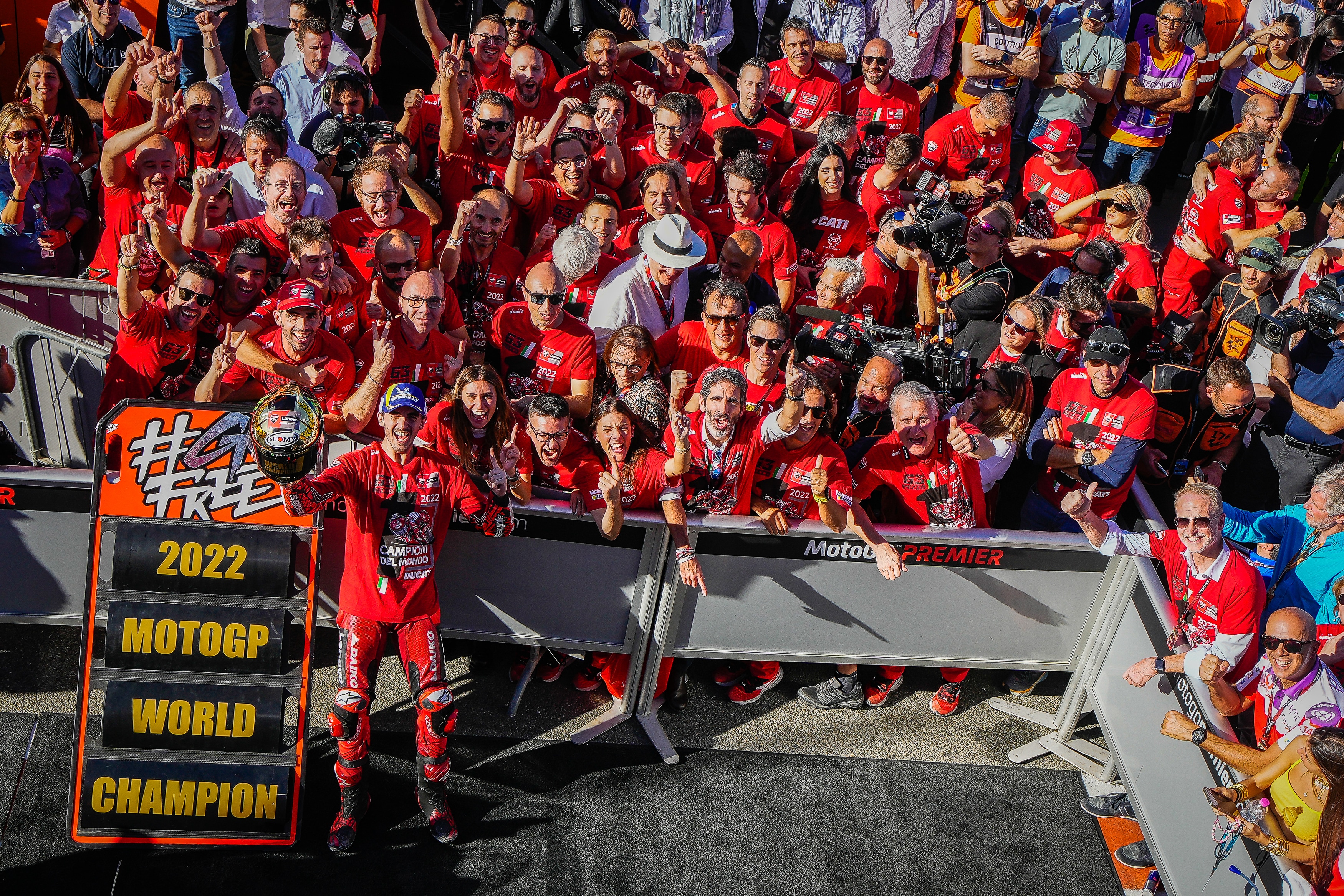 It's no surprise at all that the reigning champion is top of the list – but it might be a tad unusual that Pecco Bagnaia's final score out of 10 isn't a bit higher.
That's indicative, however, of the season that he had, with plenty of highs in the latter stages as he got his momentum going counteracted by a rather disappointing start to the year.
Amid his status as a clear pre-season favourite given his form at the end of 2021, the start of 2022 unfortunately looked like the Pecco we'd come to expect prior – fast but inconsistent. However, to his credit he was able to put a rocky start behind him and, once he got the ball rolling, he seemed unstoppable from the midpoint of the championship.