"So you're retiring?"
"In this moment I could say, 'Yes'. Easily. But you know… we'll see."
The way the MotoGP season has gone so far, 'Andrea Dovizioso to retire at the end of 2022' is not a bet anybody would take you up on at this point in time.
The 36-year-old has sounded ready to walk away for a while now, and in this context it is hardly a surprise that his current RNF Yamaha team's impending transition into RNF Aprilia doesn't quite move the needle for him.
"I think it's stupid to think about the future, for me. It's not about the team or the other people," he said after a "very, very, very bad" Italian GP at Mugello.
"In this moment I don't see the reason why I would race. I don't like to be in this condition, in this situation. I don't want to live this situation for long – and I've always said, if I'm not competitive, I will be not in MotoGP, even if I can find a place.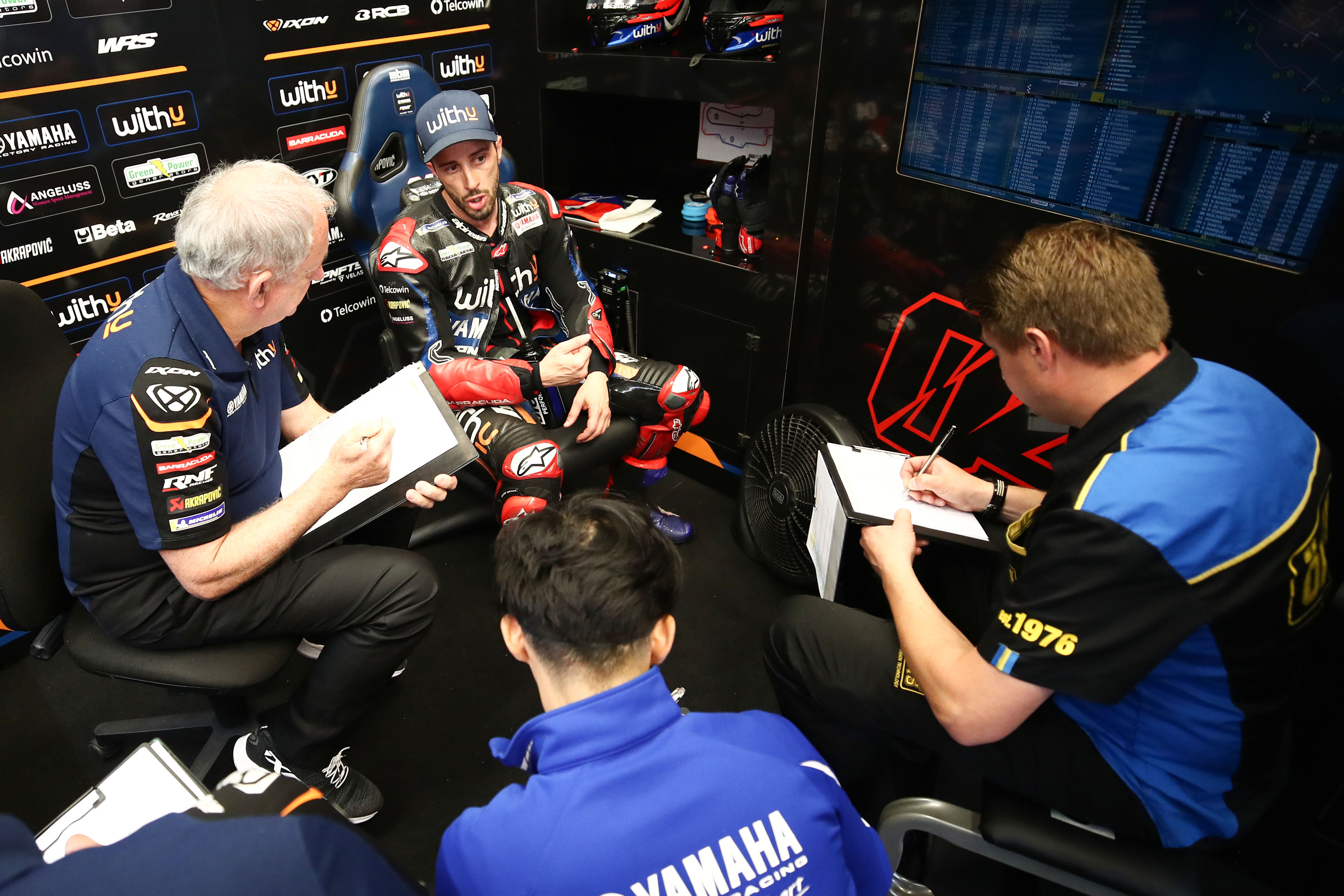 "So in this moment I'm really not thinking about the future. Doesn't matter [about] the manufacturer."
And yet it is also at least a little surprising, because Dovizioso's principal belief since his return to the Yamaha camp was that he just cannot gel with the M1 in particular.
It was apparent also on a Mugello weekend that he concluded 30 seconds behind race winner Franesco Bagnaia and was handily beaten by his three fellow Yamaha riders – including team-mate Darryn Binder, despite Binder having to serve a long-lap penalty.
"I didn't want to do Mugello like that," Dovizioso acknowledged, yet he also said it was "just another confirmation" that the current Yamaha is not made for the current Andrea Dovizioso.
"I saw in the race Darryn and Frankie and they were faster in the middle of the corners.
"[Once I cleared Raul Fernandez] I was able to ride a bit more in my way, 'stop and go' [in the corners], and I was able to be half a second faster – but it's not the way to ride the Yamaha, and it's not fast enough.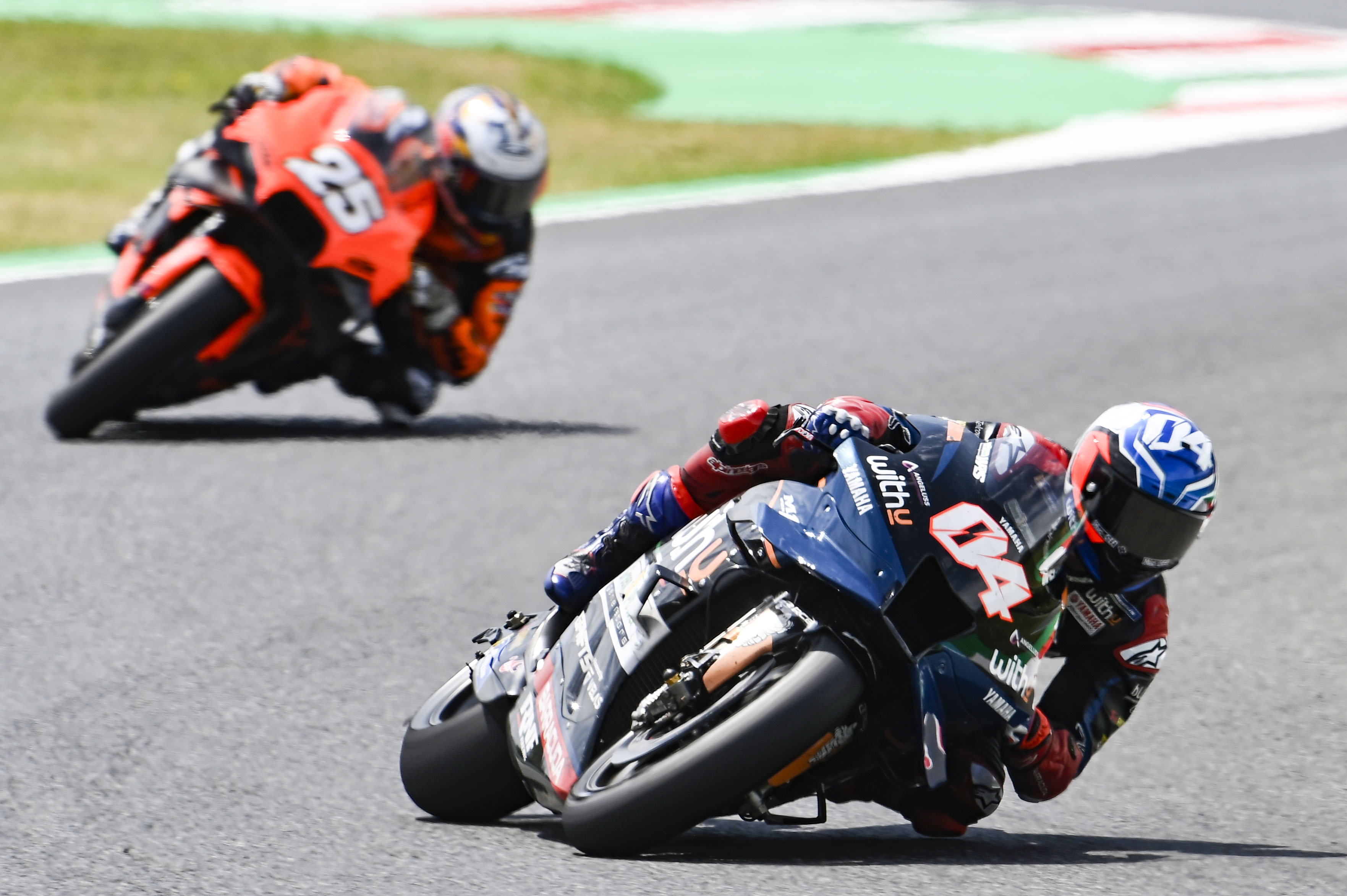 "The way you have to ride the Yamaha, to be competitive and use the potential, it's so far at what I'm good at doing. So when I'm trying to follow that way, it's even worse. So that's why I become angry on the bike and I'm struggling, and it doesn't work."
There is unquestionably a bit of that going on. But if it was entirely down to the questionable fit between Dovizioso and Yamaha, shouldn't he be desperate to get his hands on another bike? And why would his future – the way he makes it sound – be contingent on him finding a breakthrough with the M1 that he himself doesn't seem to view as likely?
There are two potential explanations here. One is that Dovizioso is realistic enough to know that there are no other avenues to explore, and that he's probably not top of the list for his current team given he's now actively being bested by a rookie straight out of Moto3.
RNF will have good options for its RS-GPs next year. And it's a bike Dovizioso will know more about than most of the other machines, given his brief 2021 spell as an Aprilia tester of sorts.
Clearly, that stint hasn't done enough to imbue him with a desperations to get his hands on that bike – and it doesn't sound like it did much for Aprilia to be desperate to land him either. RNF team boss Razlan Razali was quoted in the team's official press release as saying he was "lost for words" about Dovizioso's Mugello weekend.
But the second explanation is a credible one, too. Dovizioso can probably be better on another bike – but will he be better enough to meaningfully add to his already accomplished MotoGP career? The only thing that could really transform his career bottom line at this point is a title, and that, as harsh as that may sound, has seemed basically unimaginable since Michelin's 2020 introduction of a new rear-tyre spec that he never gelled with.
The truth is probably a combination of the two explanations, and either of them is plenty enough to ensure Dovizioso ends up walking away at the end of 2022. But there is perhaps a silver lining to that grim near-certainty.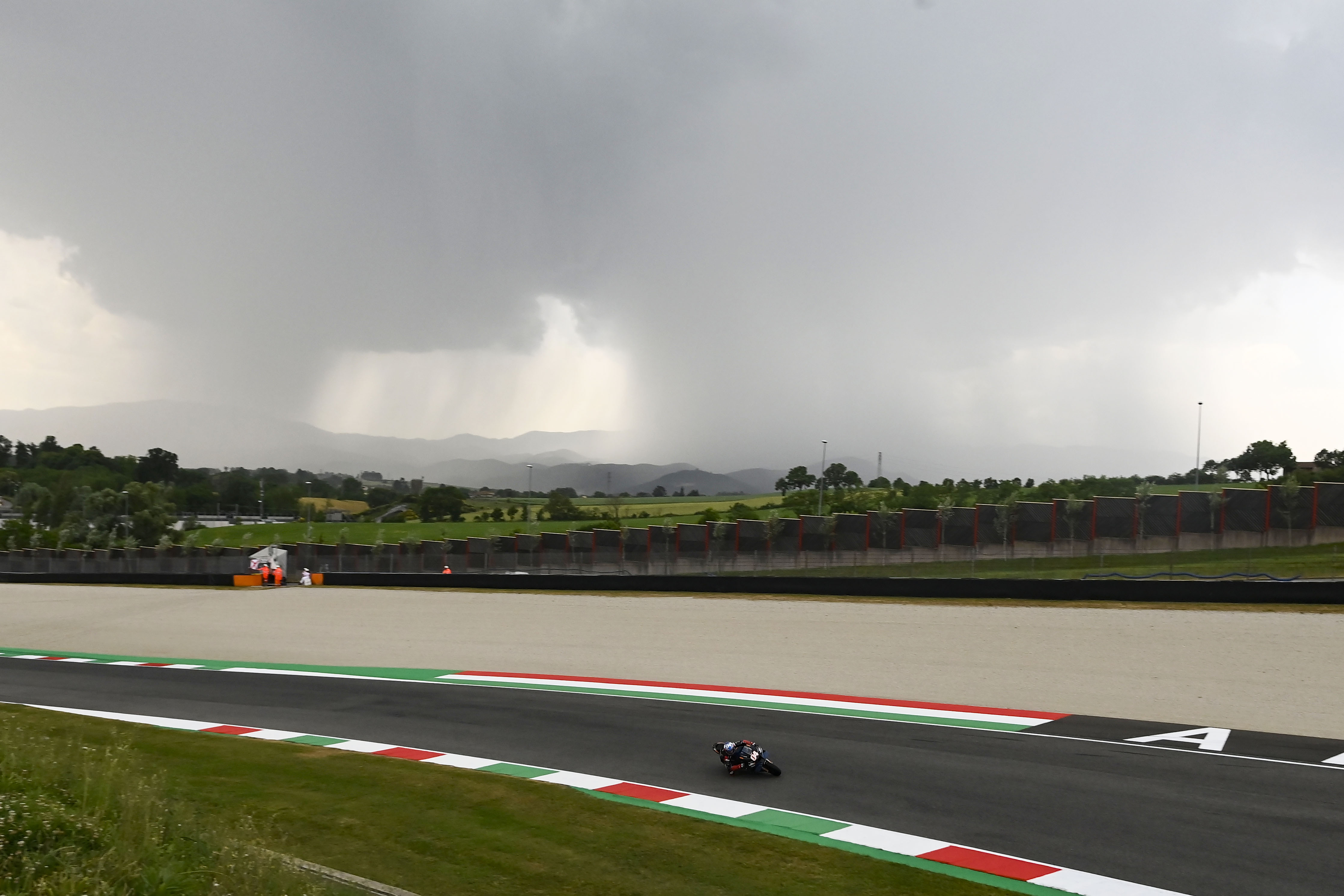 Andrea Dovizioso has had a really good MotoGP career and, when he first walked away from it at the end of 2020, it was with a massive 'to be continued?' cliffhanger.
This time, however, it looks like it'll be the proper end credits, and Dovizioso's MotoGP tenure will get the celebration, the reflection and the highlights reel it deserves. That highlights reel just maybe won't include a single frame from 2022.