Charles Leclerc and Carlos Sainz will enter their third season as Formula 1 team-mates at Ferrari this year – but how should the team manage them?
That's what Asher von Stein from the Members' Club wanted to know when he asked: "Who is Ferrari's #1 driver going into 2023? Leclerc has been historically fastest but Sainz has caught up through the 2022 season. Ferrari has not been decisive with prioritising one driver this year, how will they approach 2023?"
Appearing first on the Members' Club, our writers give their verdict on how Ferrari should tackle managing Leclerc and Sainz in 2023.
Let us know in the comments below how you think Ferrari should manage Leclerc and Sainz this year.
Decide equal priority pre-season
Gary Anderson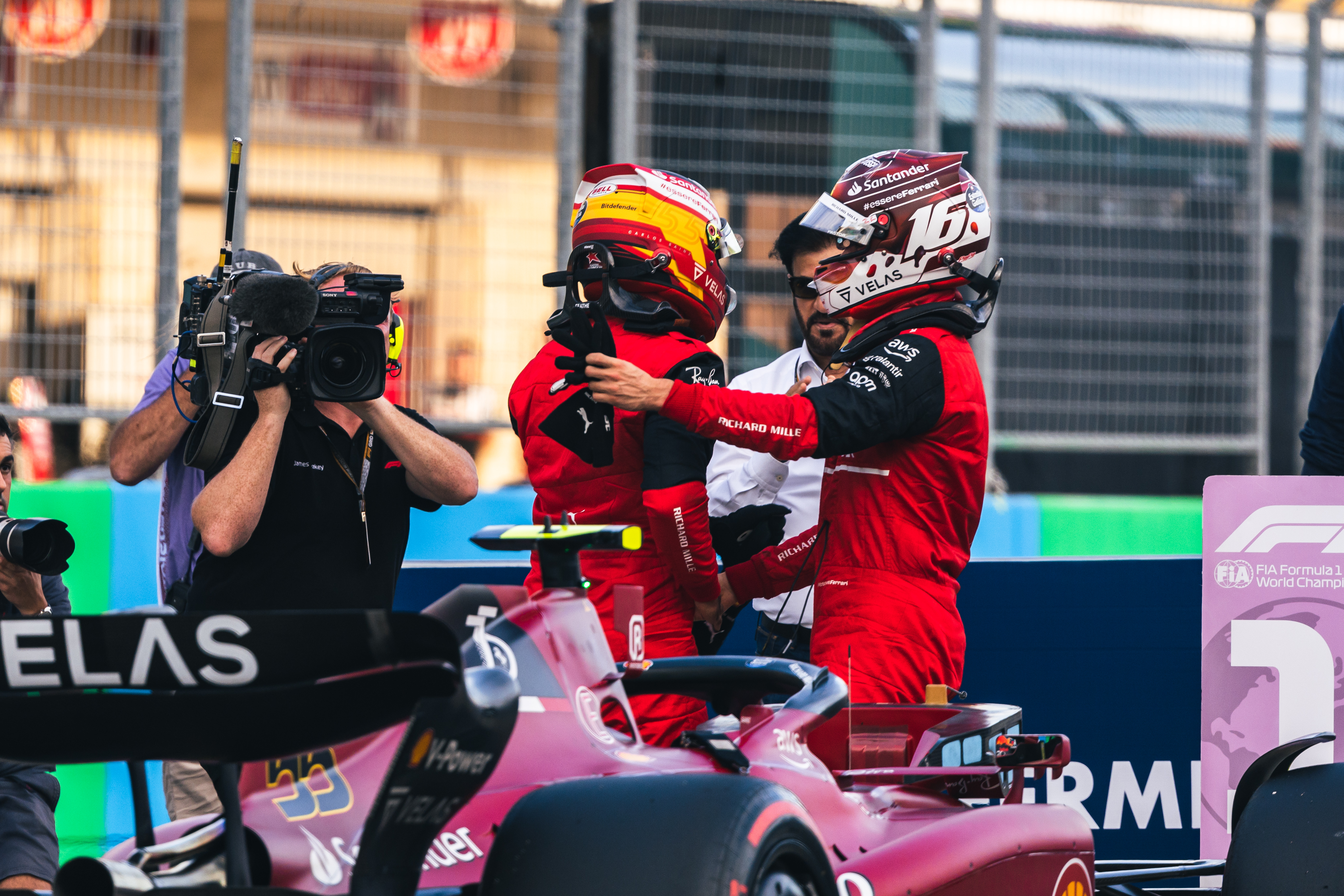 Having run a couple of teams in my career, managing the drivers and their individual exceptions has always been very tough. You need to put a system in place before the season kicks off that everyone buys into.
When I say everyone, I mean the team, the engineers, the drivers and probably even more important their managers. There is nothing more annoying than a driver manager complaining to you that you should have done this or you should have done that.
My way would be to put together a list of the races up until the summer break. Each driver can go away and choose what races they would like to have priority in. When that is done all sit around a table and finally decide which driver gets priority and at which race and why.
It doesn't have to alternate but it needs to be equal.
From there on in, if only one car's worth of development pieces is available for a given race then that driver gets them, or if there are different strategy options that driver gets the first call on which they want to use. Basically, that driver gets priority for that race.
During the summer break, the same thing happens again for the final run of races. The only difference would be if one driver was ahead of the other driver by a certain percentage (say 25%) of the points they have both scored then that needs to be taken into account as from there on, it is the championships that take priority.
If Fred Vasseur puts in place something like this before the season kicks off, it will be so much easier than having to react with pitwall decisions as the season unfolds.
Ferrari needs to follow its Massa/Raikkonen example
Mark Hughes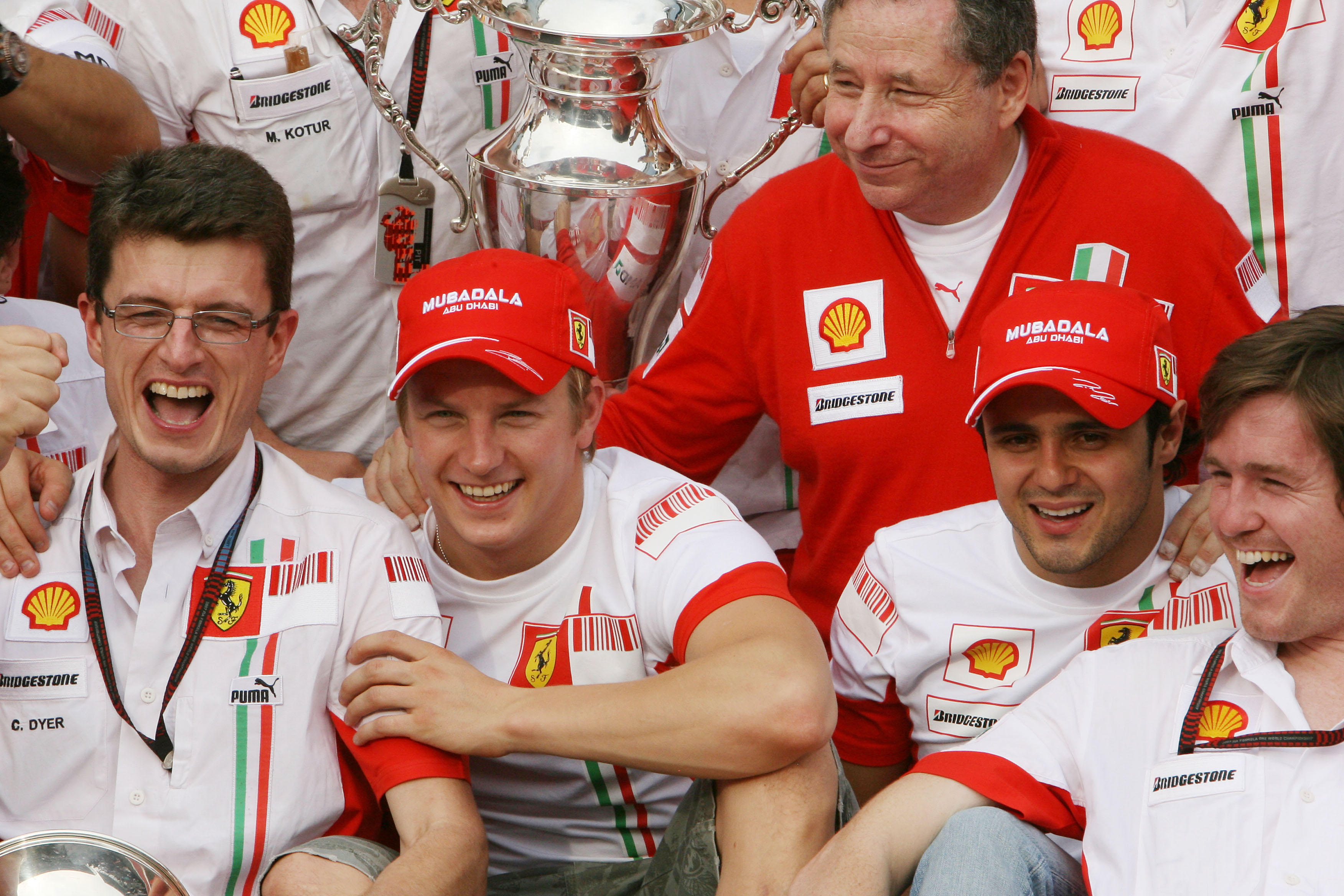 Ferrari has had two seasons with this driver pairing already and it's very clear that Sainz is too good just to be Leclerc's support driver in the way that, say, Sergio Perez is to Max Verstappen or Valtteri Bottas was to Lewis Hamilton.
The best, most harmonious, most energy-efficient way of running such a partnership is to give them equal opportunities until such a time that one of them is in contention for the world championship and it's late enough in the season that the other is not. Then, and only then, should one driver fall into the support role for the other.
Ferrari has operated like this before and it works perfectly well: in 2007 Felipe Massa was Kimi Raikkonen's support in the late races. In late 2008 those roles were reversed, as it was Massa who was the title contender.
Trying to impose a support role onto a driver capable of more than that would not only be unfair but would also make it very difficult for that driver ever to perform at their full potential.
Ferrari needs to be quick and decisive
Edd Straw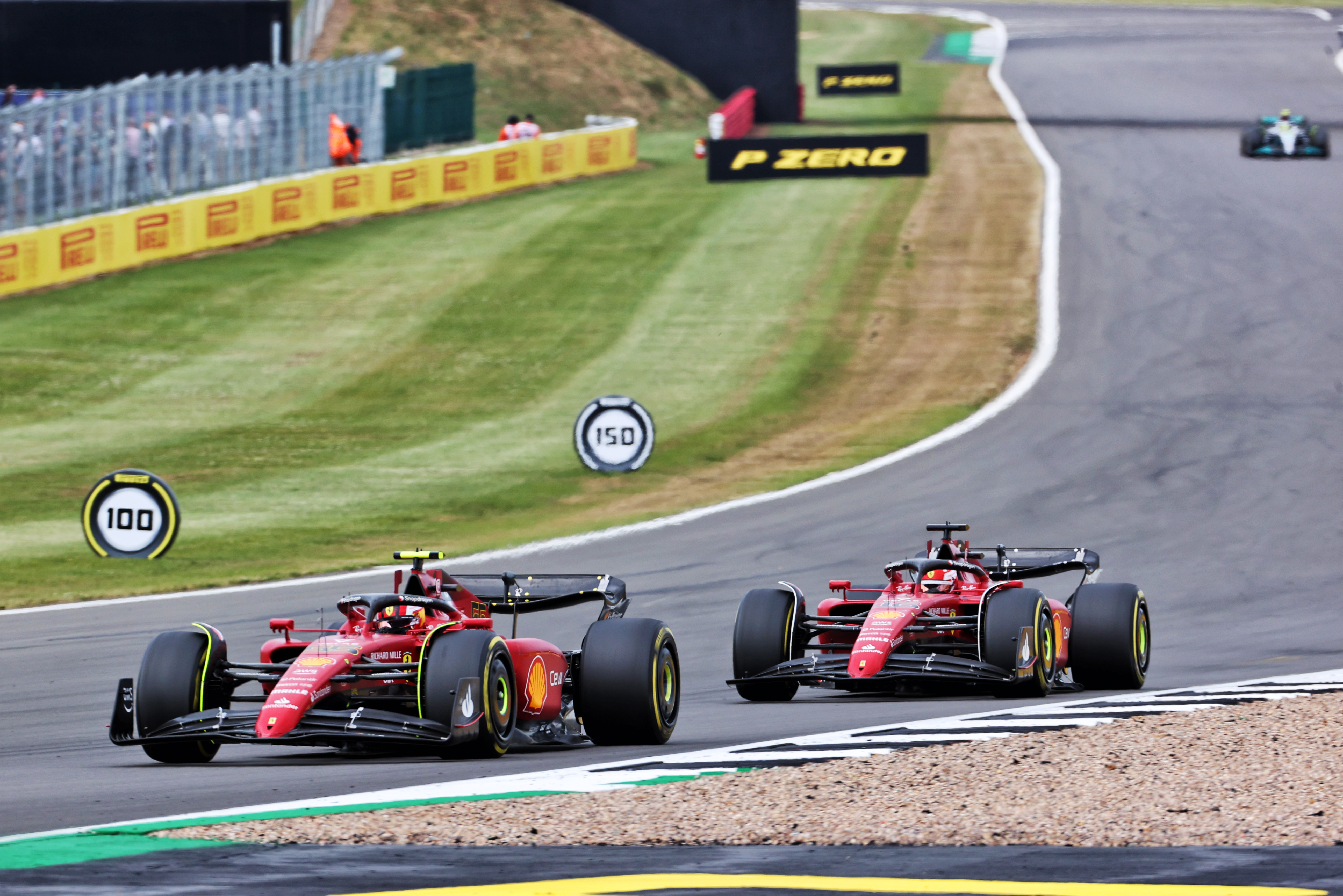 Ferrari's priority should be to be decisive given that one of the criticisms of the Binotto era was that too often it hesitated when team orders needed to be used. Regardless of the hierarchy in the team, there are times when quick decisions need to be made to minimise race time loss and Ferrari often avoided or deferred these in the hope they would resolve themselves.
It's not always about there being a clear number one driver. As at Silverstone in the closing stages last year, sometimes it is necessary to let the de facto number two move ahead given race situations. It's simply about recognising the various situations when such cooperation is required and acting accordingly.
Without having that attitude, there will always be a lag in decision-making which means too often mistakes will be made. Races can be won or lost by narrow margins and Ferrari needs to ensure it's sharp enough to make more good decisions, more quickly.
Ultimately, performance will dictate which driver to favour. There is the potential for the levels of Leclerc and Sainz to be similar, which is when things can get difficult. But if Ferrari can't even make the clearcut calls to maximise its results, it will have no chance of successfully handling a delicately-poised title battle between its drivers.
Ferrari must convince Leclerc to stay
Ben Anderson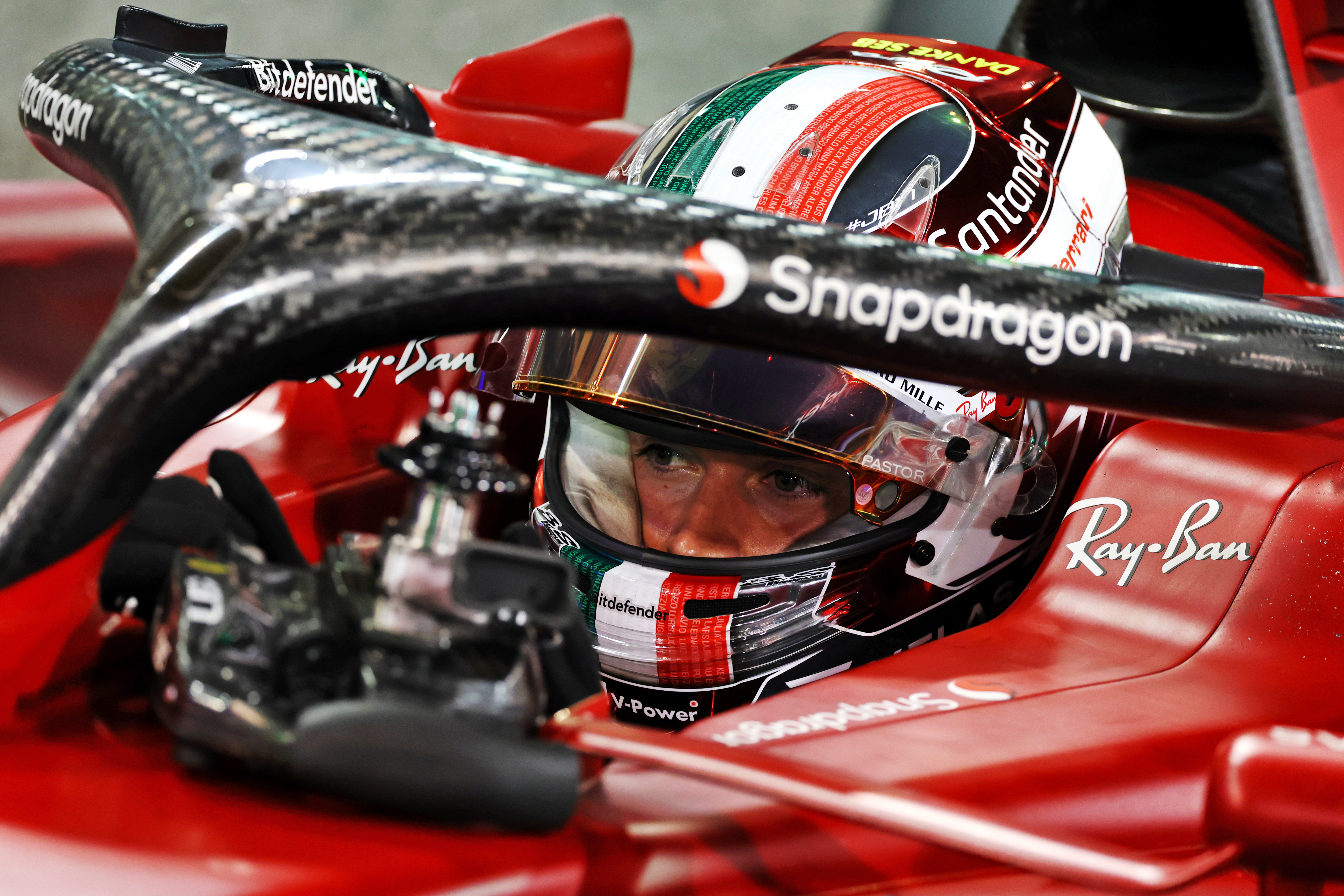 I'm not sure this will get too near the top of Fred Vasseur's 'to-do' list, given he needs to sort out the team's budget, development plan, engine reliability, tyre management and strategic capabilities as a priority.
But his main job in this regard is surely to convince Charles Leclerc that Ferrari is the right place to continue trying to realise his own potential in the long term, while restoring any lost trust.
Leclerc is one of Ferrari's most important assets, a natural #1 in terms of speed, and he could have been a title contender much deeper into last season had Ferrari operated more consistently and reliably. There's no reason to think he can't compete for the championship if the car is good enough for long enough.
Leclerc and Carlos Sainz are a strong pairing – up there with Lewis Hamilton/George Russell in terms of potency – but it's still a bit too early for there to be too much tension over status. I imagine both would willingly accept the need to support the other should the necessity arise.
Vasseur's job is to get Ferrari operating well enough to put itself in that position in the first instance – then a bit sharper with split-second decision-making so that costly and frustrating scenarios like Silverstone 2022 are not repeated. If the car is fast (and reliable) and the team is working well, the drivers shouldn't need too much managing. Leclerc/Sainz doesn't look to me like a pairing with obvious potential to regress into Hamilton/Rosberg levels of toxicity.
… but don't underestimate Sainz
Scott Mitchell-Malm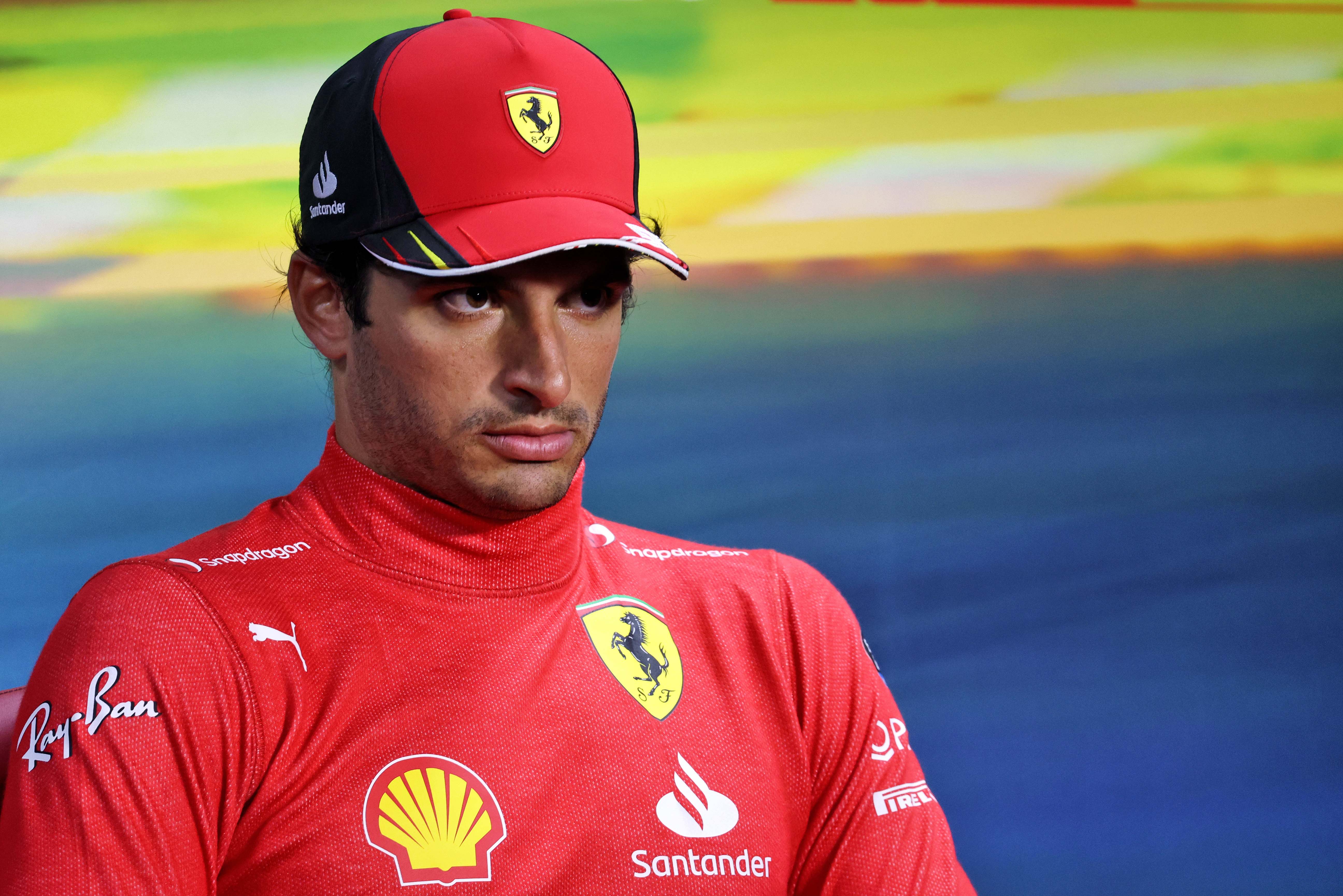 There has been a lot of talk about whether Fred Vasseur, as a big fan of Leclerc, will be inclined to make him Ferrari's number one (though it would almost certainly be an unspoken status if it were the case).
I've never had an issue with favouring a driver if there's a clear difference in quality or if the circumstances of a season necessitate throwing the weight of the team behind one challenge.
However, there's a certain way to handle it. Sainz has run Leclerc so close over the two years together that it would not be logical to start the year deciding Leclerc is emphatically the best bet.
If Sainz pairs his growing 2022 confidence with his 2021 consistency then there is every chance he will be a regular frontrunner in 2023, assuming the Ferrari is up to the task.
Leclerc may assert authority as the season develops though, and if that happens then favouring him is fine. Casting Sainz as the number two from the start, though, could have an adverse effect on his motivation and performance.
It may also backfire if Sainz proves to be having the better season but Ferrari sticks to its guns in prioritising Leclerc.
If you would like to submit questions or ideas for 'Inspired by You' content, please send them to [email protected]