Long Beach provided a glittering example of why Romain Grosjean has enjoyed the switch to IndyCar so much.
Back in his Formula 1 days, the qualifying crash he had might have been enough to ruin his weekend.
But late in Sunday's race he went from a distant fifth in a race "on my own" to challenging IndyCar's in-form star Josef Newgarden for the win.
Ultimately Grosjean came up short but we're still seeing evidence of his switch to new team Andretti paying off.
He came into the weekend off the back of a strong result in St Petersburg (fifth) and a DNF through a mechanical issue at Texas.
He then hit what he called small issues in Friday's first practice, but recovered well to be on a lap that might have unseated the then dominant force of Colton Herta for pole position until he ploughed into the tyre barrier at Turn 5.
Grosjean still got to start in sixth, but like Will Power was overtaken on the first lap by Marcus Ericsson – not the first time he'll be mentioned here. He then managed the first stint as one of two drivers to start on scrubbed soft tyres, holding seventh.
Winner Newgarden said "I think anybody that had used reds on the first stint probably died and went backwards, and even the new reds were really difficult to make last" – but Grosjean proved him wrong.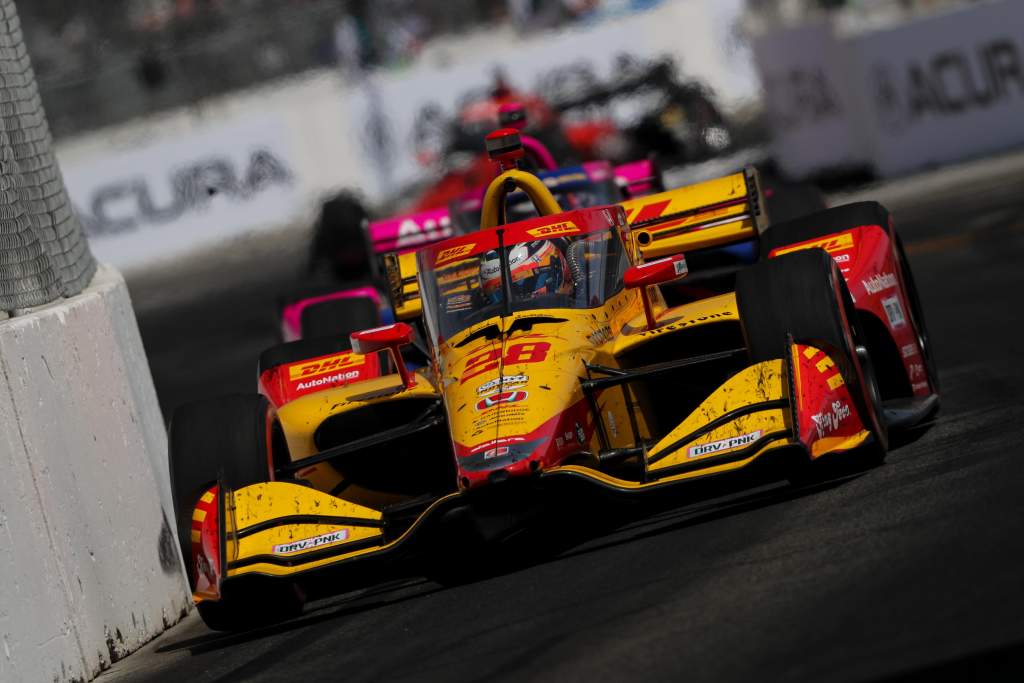 The first stint was somewhat of a holding pattern in the top 10 – although Felix Rosenqvist banging wheels with Alexander Rossi sent Rosenqvist out of the top 10, giving Grosjean sixth – and it took pitstops and a succession of late cautions to spice things up.
Grosjean ran sixth still in the second stint on harder tyres before jumping the fuel-saving Scott Dixon to land in fifth, which looked as high as he'd get behind a strong three-car win battle and the rapid Ericsson who had passed him earlier.
Then came the double whammy of a nice pitstop for Grosjean on the same lap his team-mate Herta crashed into the Turn 9 wall chasing a faster in-lap to help him contend with Newgarden and Alex Palou. A few laps later the caution was out and Grosjean jumped to fourth with Herta's exit.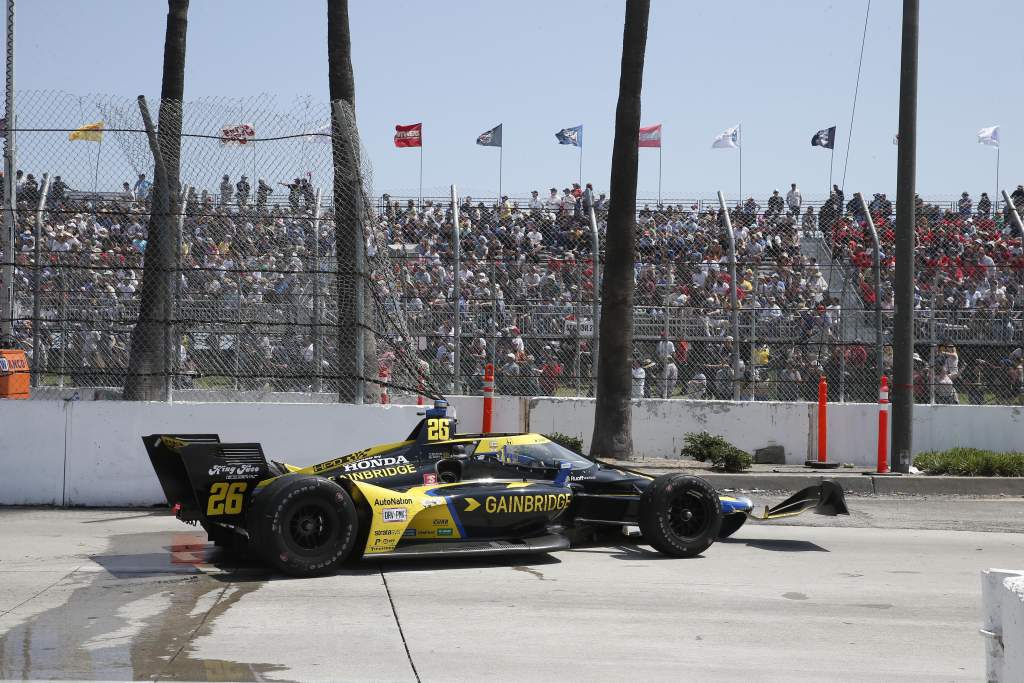 This was so perfect for Grosjean, because he'd elected to take the soft tyres for the final stint, one of only two drivers in the top 12 to attempt this.
While the tyre life and keeping them alive may have been a concern, the caution and another that was to follow allowed him to conserve rubber and that helped his chances.
It did mask arguably one of the most impressive parts of his performance, though. In IndyCar the tyres are cold when they go on the car so out-laps on a street course are a sign of driver control and wizardry. Grosjean had the fastest out-lap of the second stops (third fastest in the race total), and the evidence of that was negated by the cars being bunched up.
The IndyCar is so tricky to drive anyway, giving it cold tyres is just like driving on sheet ice and the out-laps are almost always a sign of bravery, courage and car control.
Grosjean also produced the fifth fastest in-lap of that round of stops, which is less impressive but did at least mean he was in the window to gain time with his out-lap.
On the lap 66 restart he almost crashed avoiding Ericsson who lost the rear of his car at Turn 4 on cold tyres, but that gave Grosjean the clear path to attack Palou and Newgarden on his fresher tyres.
He still had push-to-pass overtake left, but it took two goes to get past Palou for second into Turn 1 following stout defending from the reigning champion.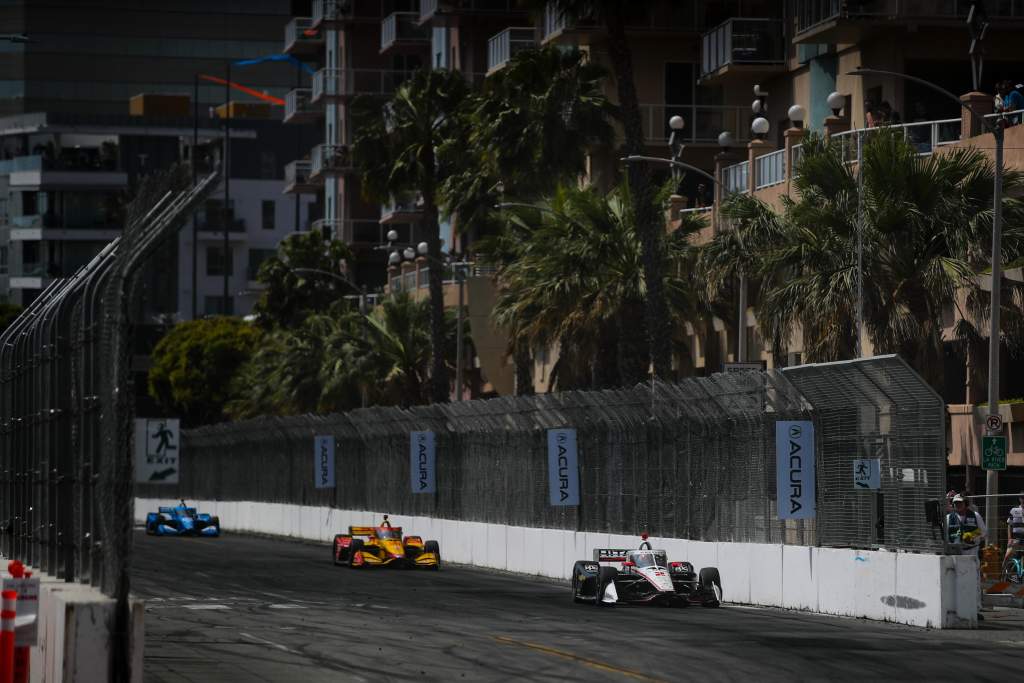 Losing that extra overtake was crucial as Newgarden had already proved he could hold back Herta for almost the whole of the second stint, although this felt different with Grosjean on the fresher red (soft) tyres.
He ducked, dived, dummied and deliberated over the best place to make the move but ultimately he only had two laps with push to pass on Newgarden before he got through the extra power boost and was struggling to make a move stick from there.
"It's a long straight line here," said Grosjean.
"We trimmed [removed downforce] a little bit to go fast on the straight, but that's the way it went.
"At the last pitstop I still had 100 seconds [of push to pass], and I thought I was good but they just disappeared."
It wasn't over for Grosjean as another late caution bunched up the pack again, allowing some drivers with push-to-pass in reserve to close in on the leaders.
Luckily for Grosjean they struggled to make inroads and he held on to equal his best IndyCar result from last year and advance to sixth in the championship, 43 points off the front despite his Texas woe.
Grosjean looks back on the failed attempt to pass Palou at the first opportunity as perhaps the biggest opportunity in hindsight to have taken the victory.
"You don't have that much option when you're on fresh tyres or red versus black on a street course, you know it's going to equalise itself after a while," Grosjean said when asked by The Race if there was anything he could have done differently.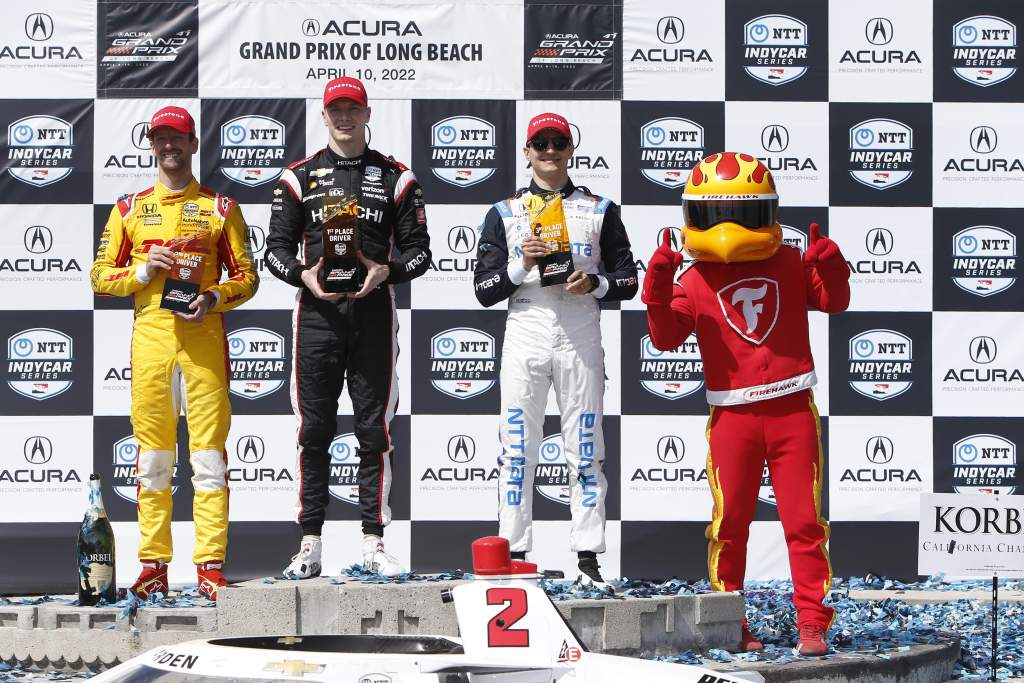 "The first one on Alex, he defended really well on the inside, braked super late, and I think that one – if I could have pulled that one out – then I would have been fine to get Josef on the next lap.
"But I did not, so by the time I got to Josef I didn't have much push-to-pass left and he had a really good straightline speed, so it was just hard to get him."
Qualifying was also a big factor in the loss, though. He had the pace to take pole or start on the front row.
Grosjean's adapted to the Andretti car remarkably quickly given he's had one test day before the season started and another since it began, both at tracks either not on the calendar or still to come.
The recent Barber test was clearly a point of improvement, and he said "there's one thing I need to improve to make it a touch more to my liking, but I think we've got a very strong baseline and a car that can go super fast".
He followed that quickly in conclusion of his Long Beach race with "it was my fault, I just didn't qualify well. If I had started P2 today, things would have been a little bit easier".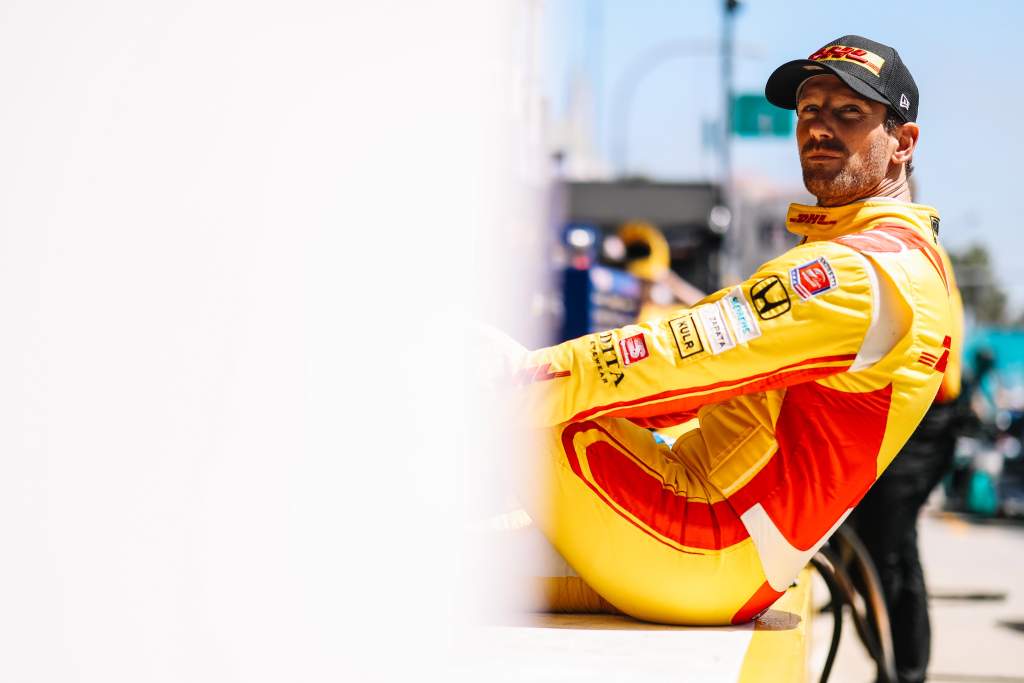 That aforementioned test came at the venue we go to next, Barber, where Grosjean has more miles in an IndyCar than anywhere else. So there's absolutely no reason he can't leave that race inside the top five in points.
While many people appear obsessed with Herta's prodigious pace and F1 chances, he's 11th in the points while his team-mate Grosjean is immediately offering a touch more stability.
That is to say that Grosjean got his crash out of the way in qualifying rather than saving it for the race…
In terms of the things he can control, Grosjean's had a good start to 2022 and it feels like that maiden victory isn't too far away.